Description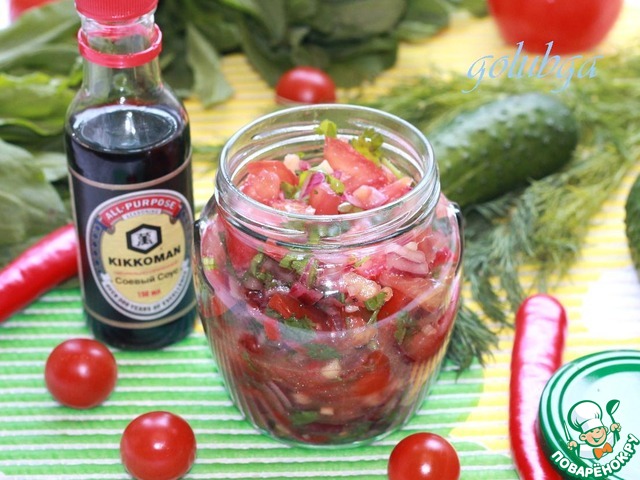 Pico de Gallo is incredibly useful and tasty seasoning, which gives even the most ordinary dishes a distinctive Mexican flavor. Seasoning, which is remarkably good with grilled meat (steaks, kebabs, etc.). Recipes its mass, I presented the most common, basic version and added the sauce Kikkoman.
Ingredients
3 piece

2 Tbsp

2 tooth

1 piece

1 piece

1 piece
Cooking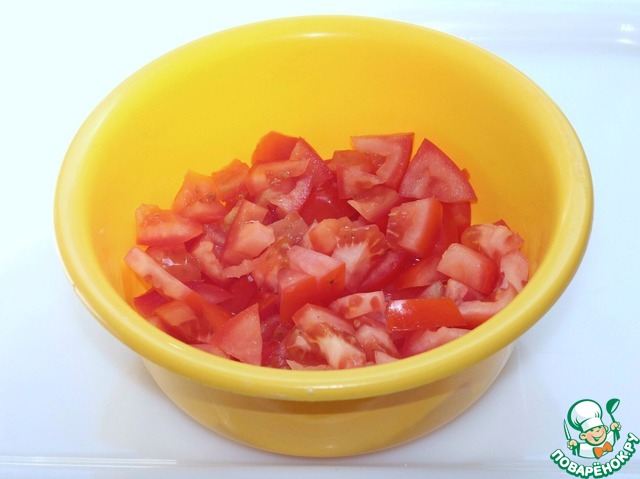 In a bowl mix finely chopped tomatoes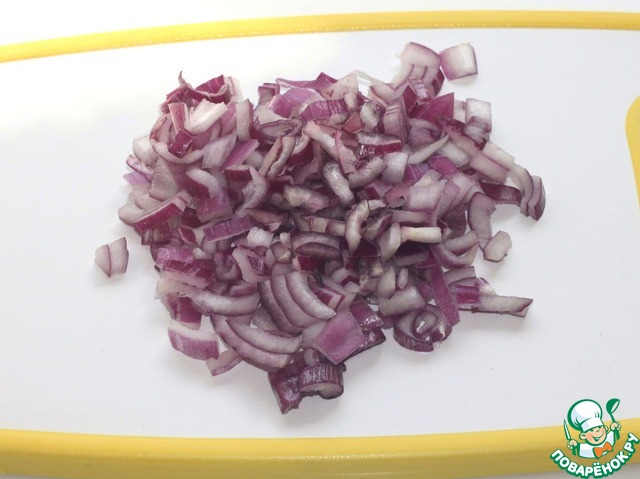 And onion (I diced).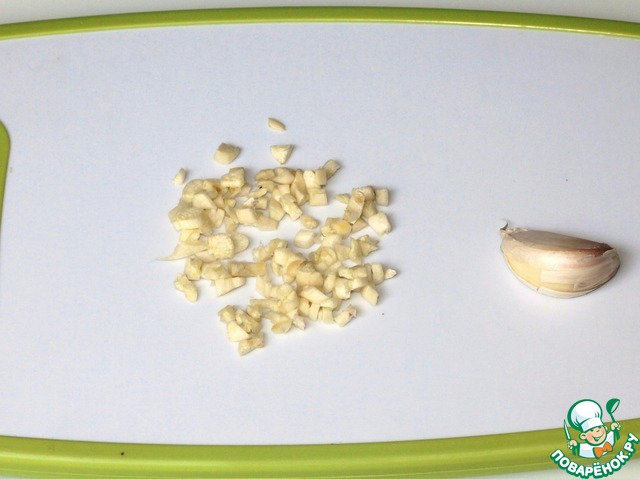 Peel and finely chop the garlic.
Pepper clear from the seeds and finely chop.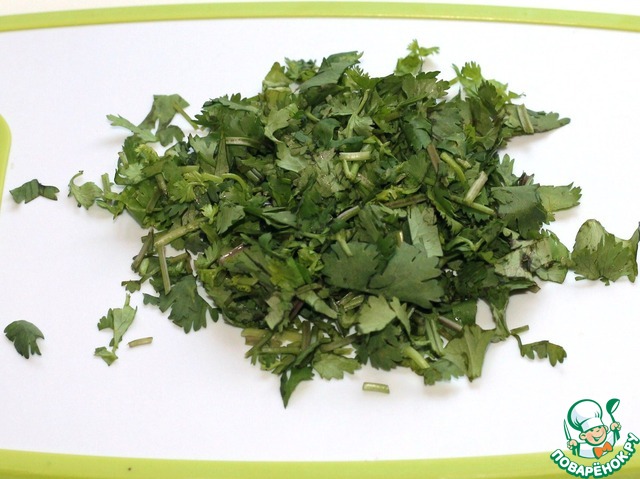 Chop cilantro and add to the dish, add as much cilantro as you like.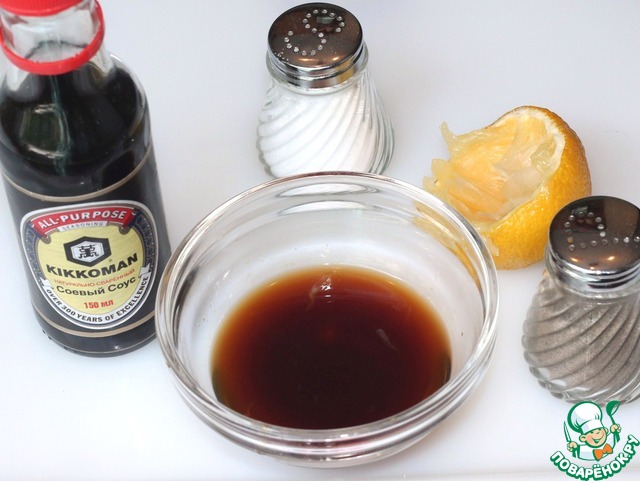 Squeeze the juice of one lemon into a bowl, add soy sauce, salt and pepper, I added a little olive oil.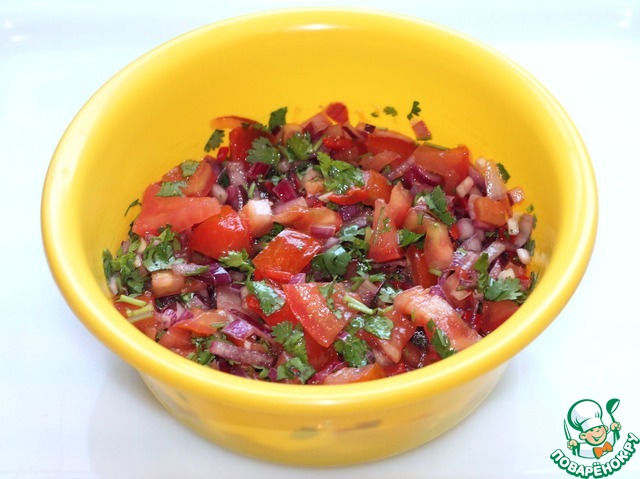 All the ingredients mix up in one bowl. Let the salsa marinate a little before serving. Then stir again, spread and serve.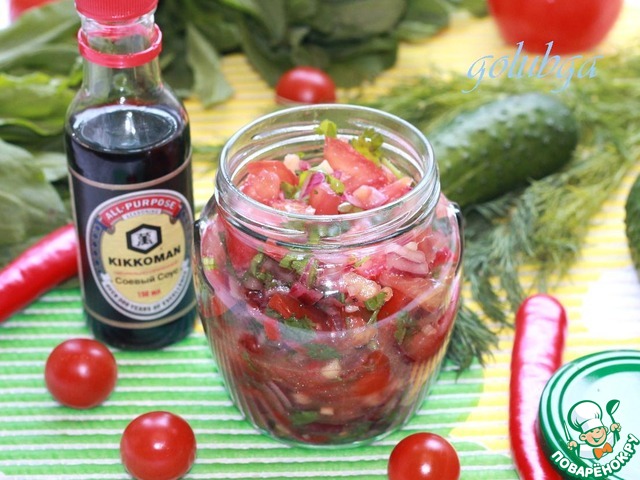 You can put the salsa in a jar and take with you on a picnic as a snack or sauce for kebabs,... Bon appetit!