Description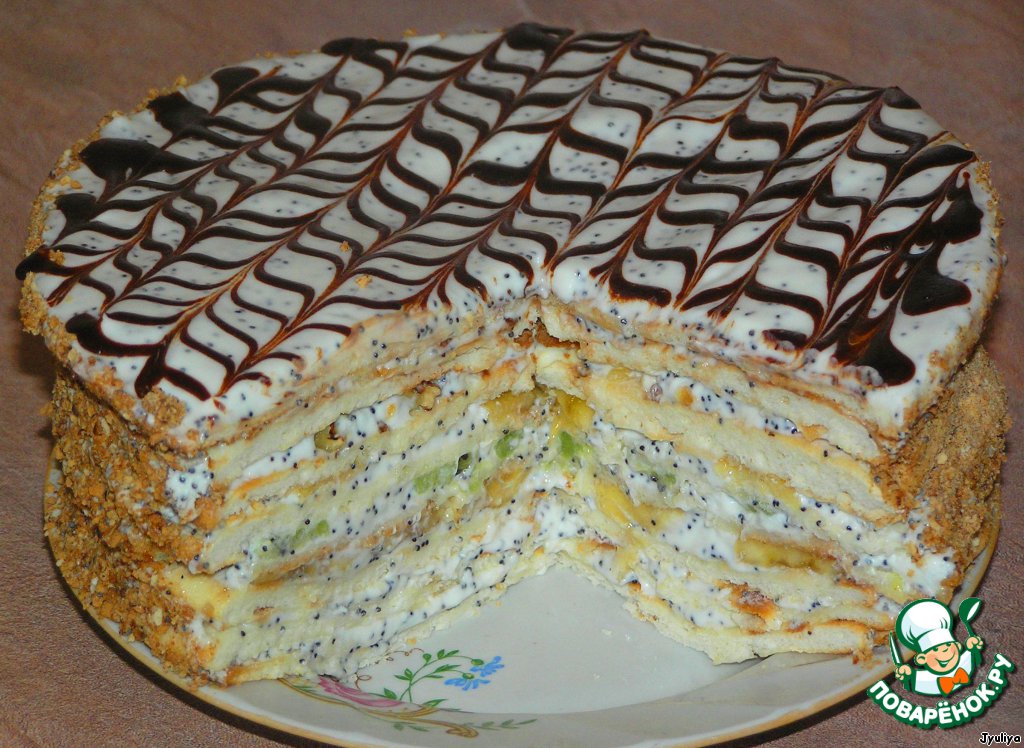 Very easy to prepare cake. For aspiring chefs and all, all, all!
Ingredients
500 g

700 g

150 g

150 g

0.5 tsp

1 piece

1 piece

30 g
Cooking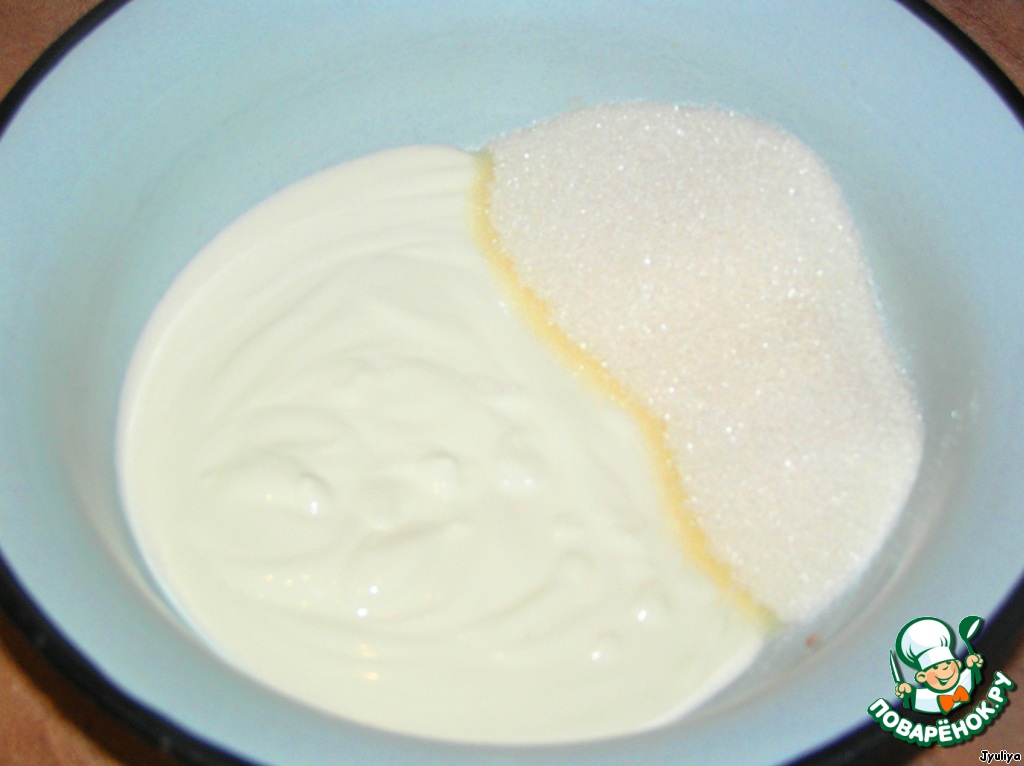 Mix sour cream, sugar, soda (to repay). Add the flour, knead the dough.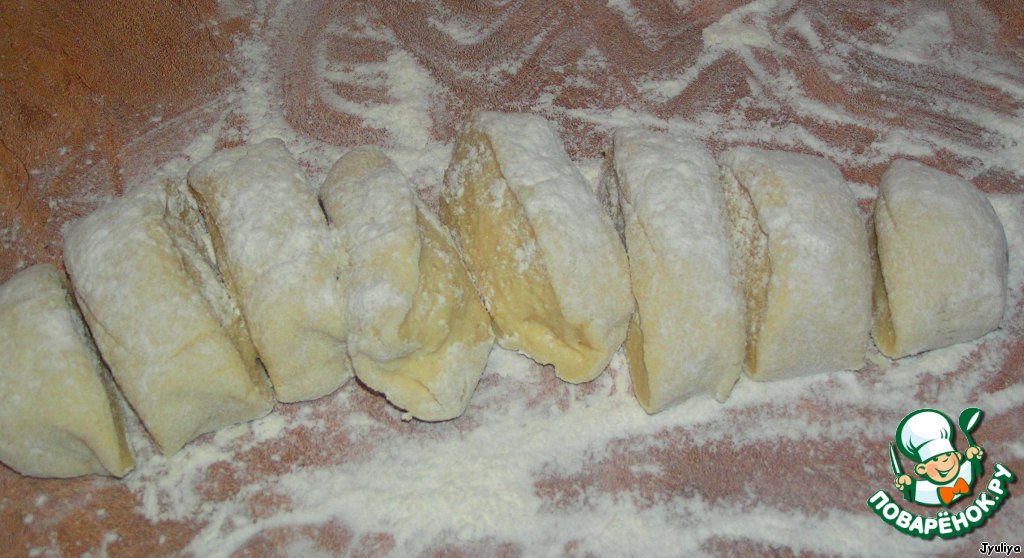 Divide the dough into 8 parts.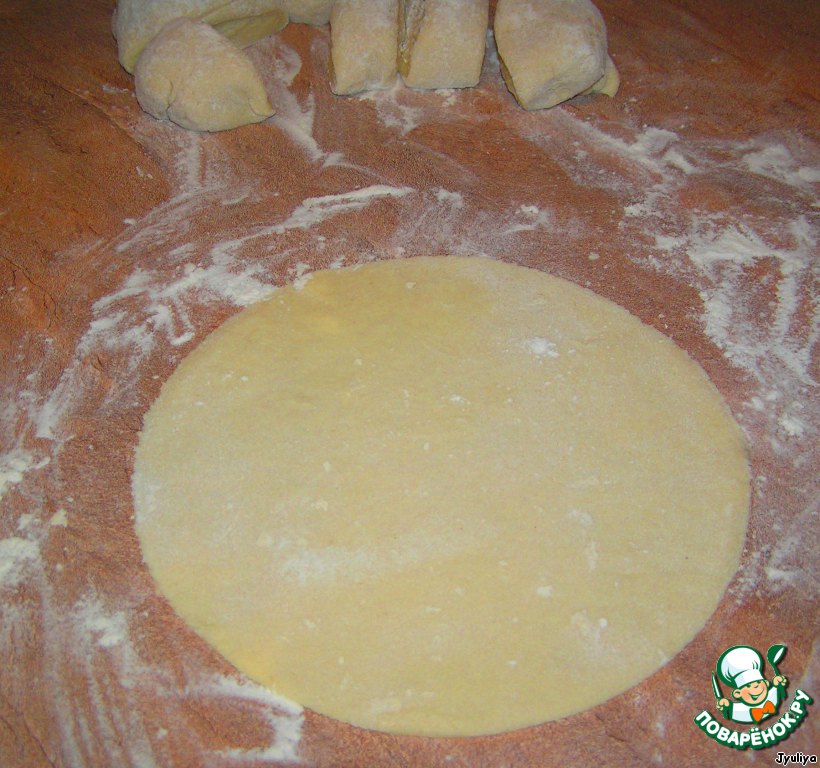 Roll out the dough. To cut circles.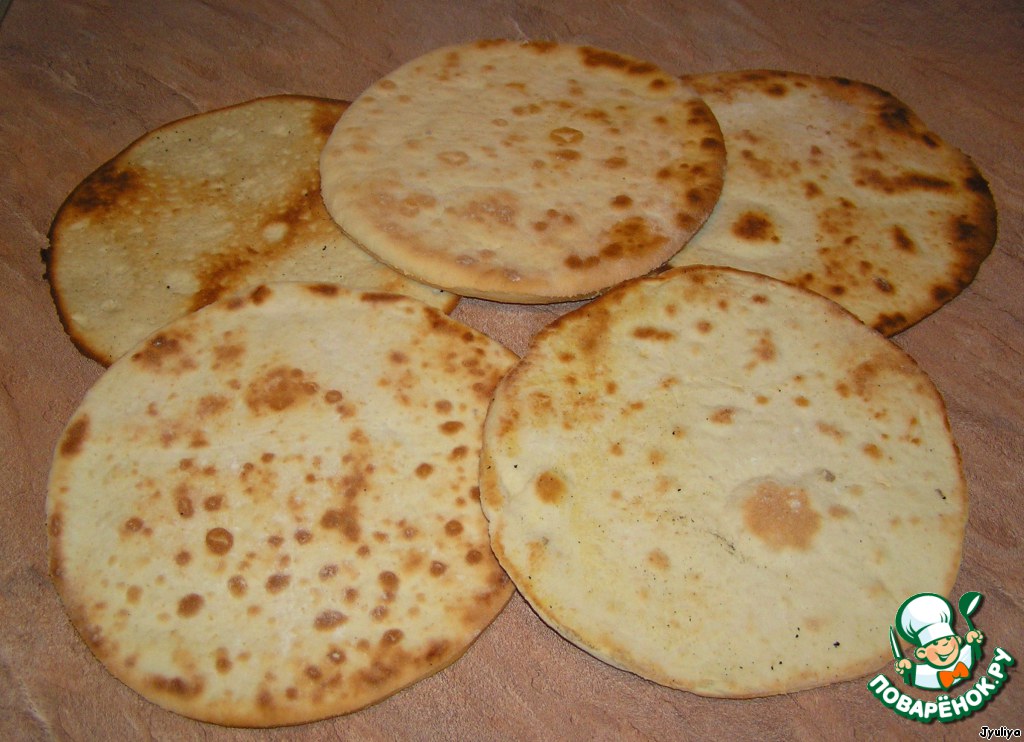 Bake in the oven.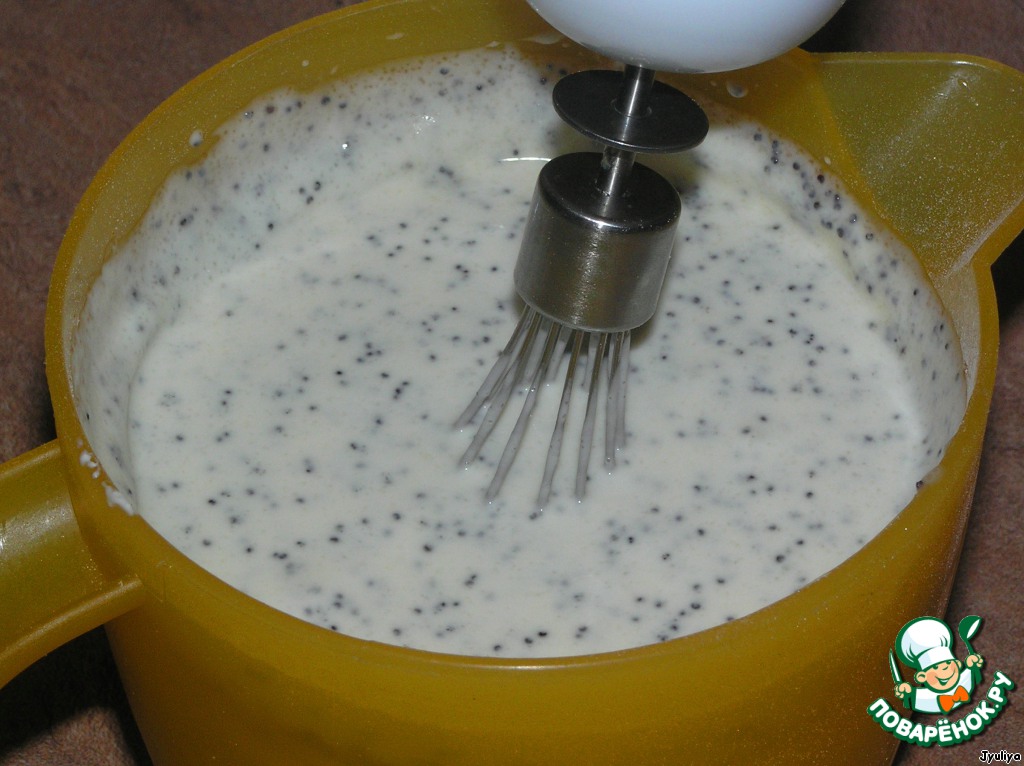 Cream: whip cream with sugar powder, add the poppy seeds.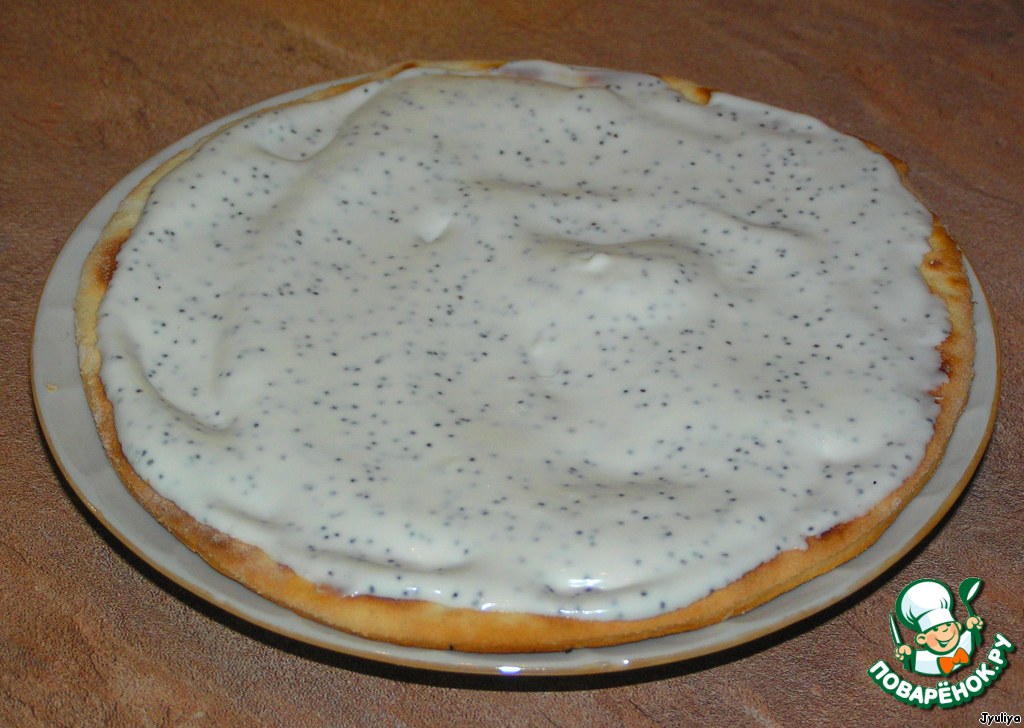 Put the cake together. Cakes grease with a cream.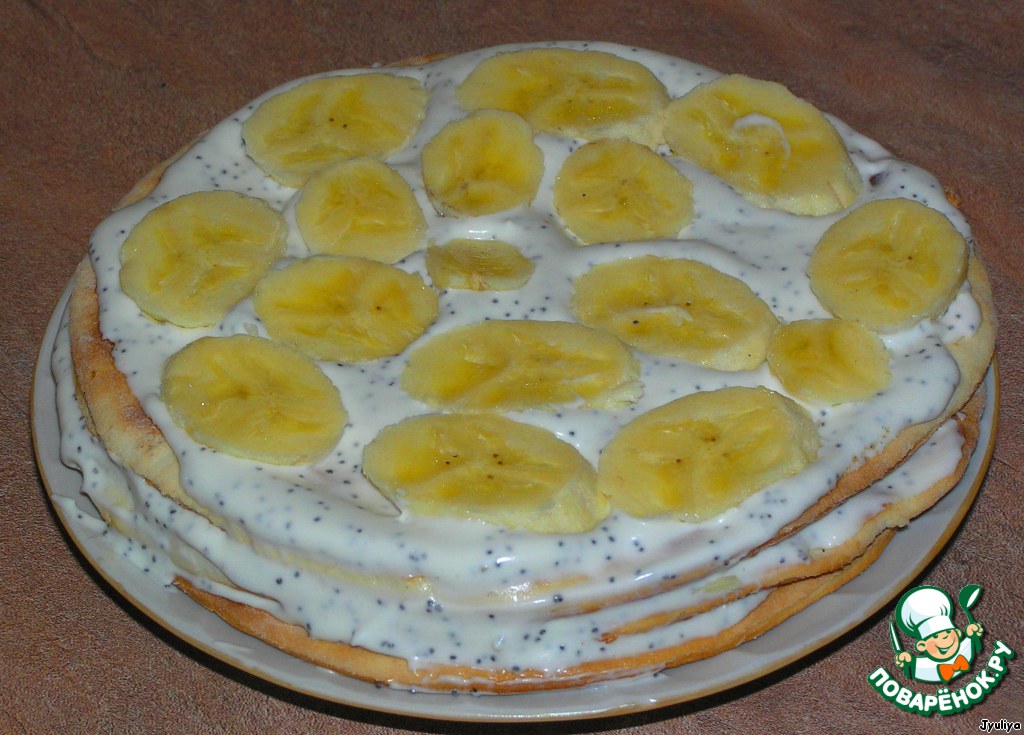 Add the chopped banana.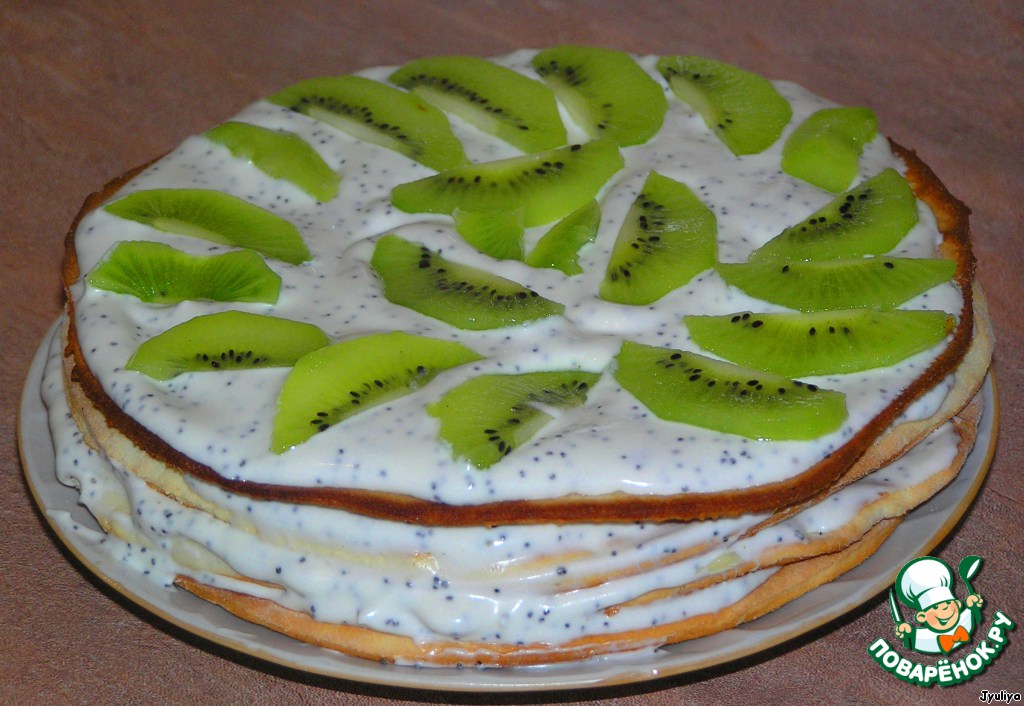 Added kiwi.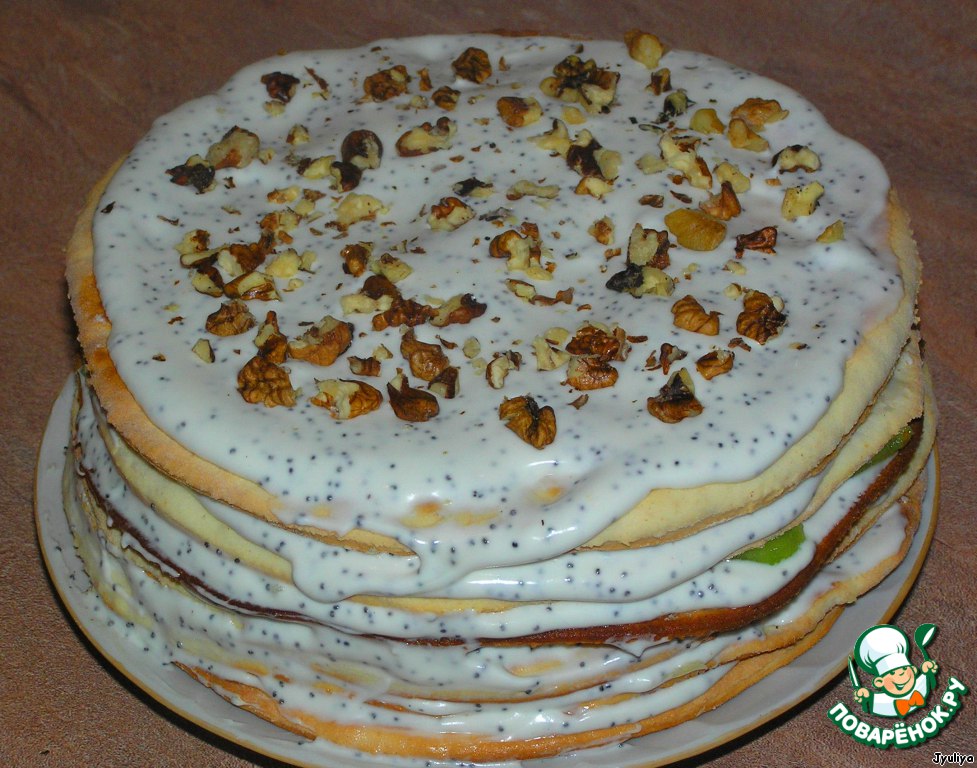 A few skin sprinkle with nuts.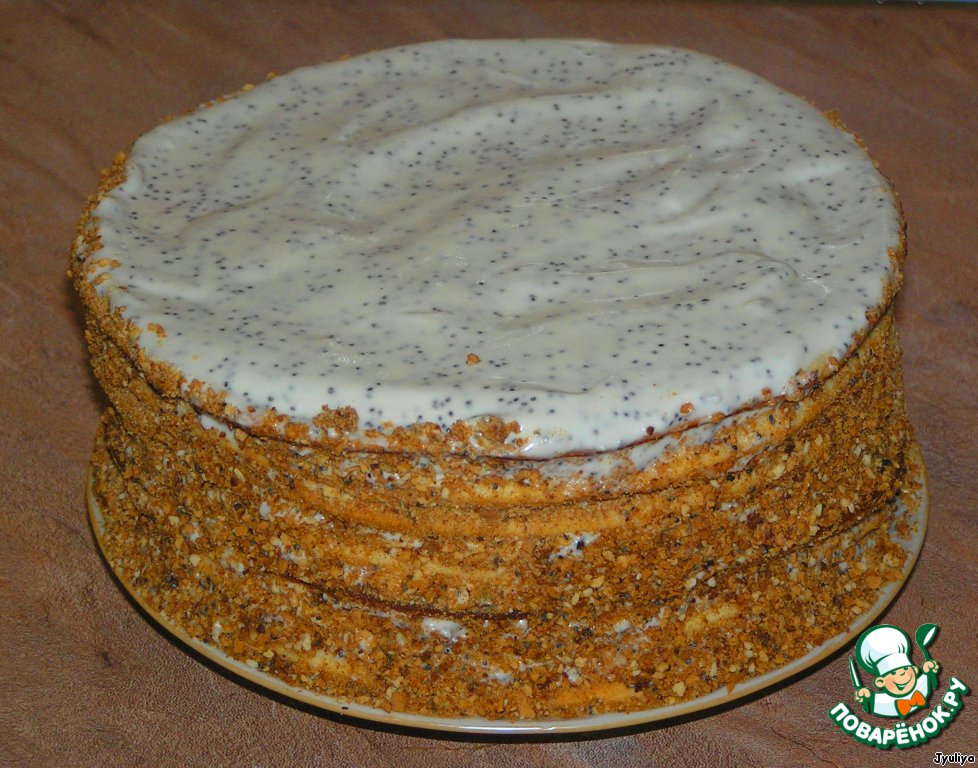 Boca sprinkle with crumbs.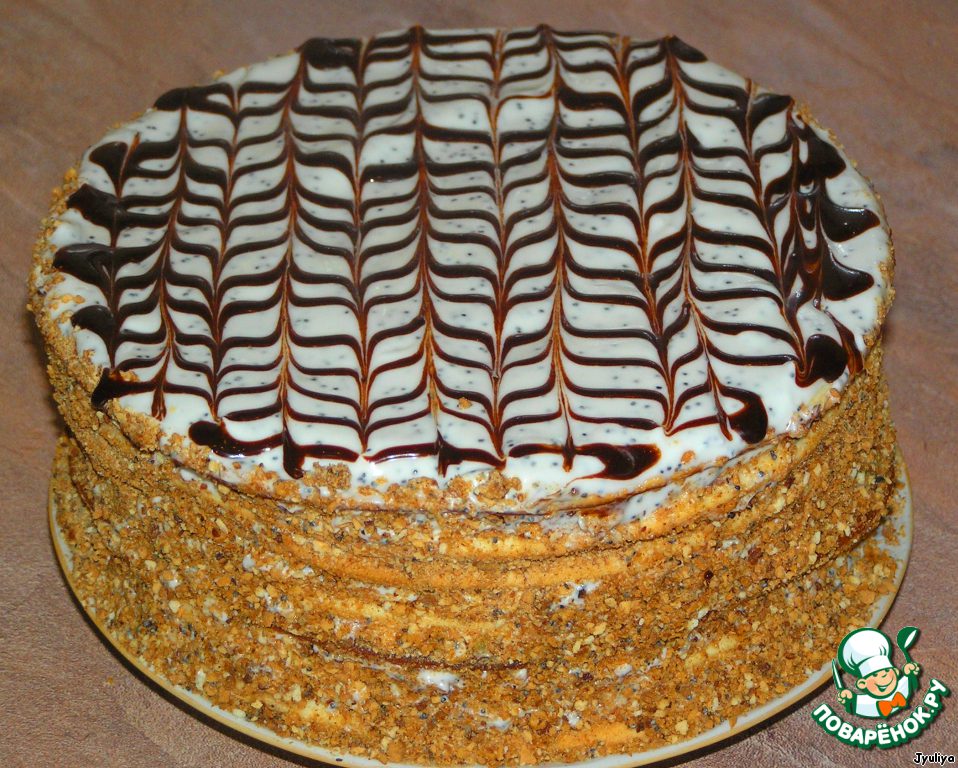 The top decorate with a spider web of melted chocolate. Sent overnight in a refrigerator.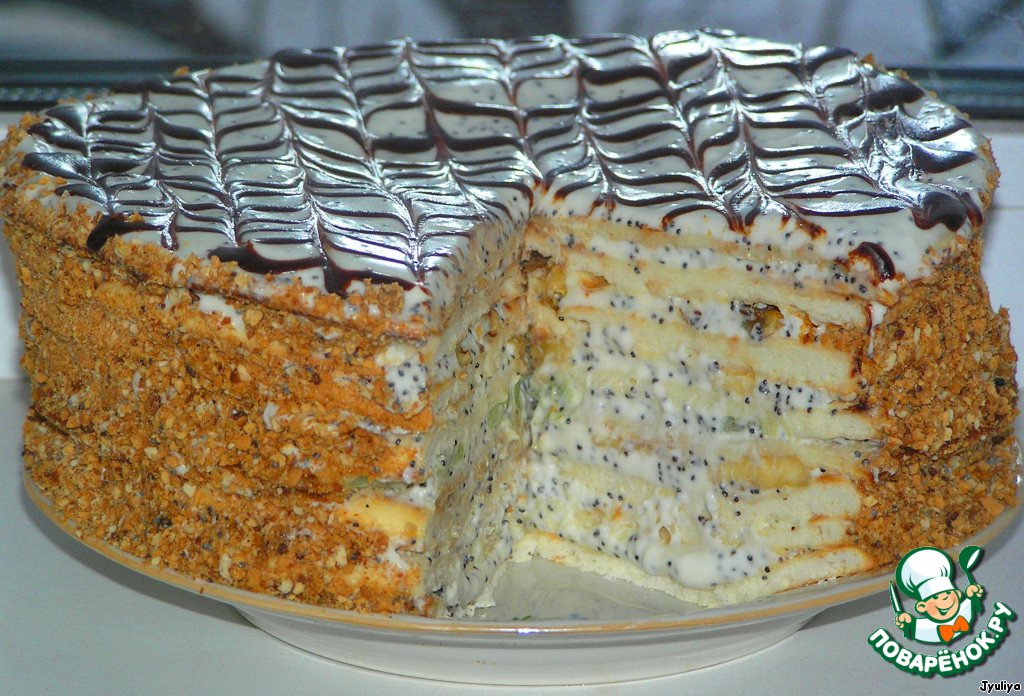 Morning Breakfast enjoy the wonderful cake!!!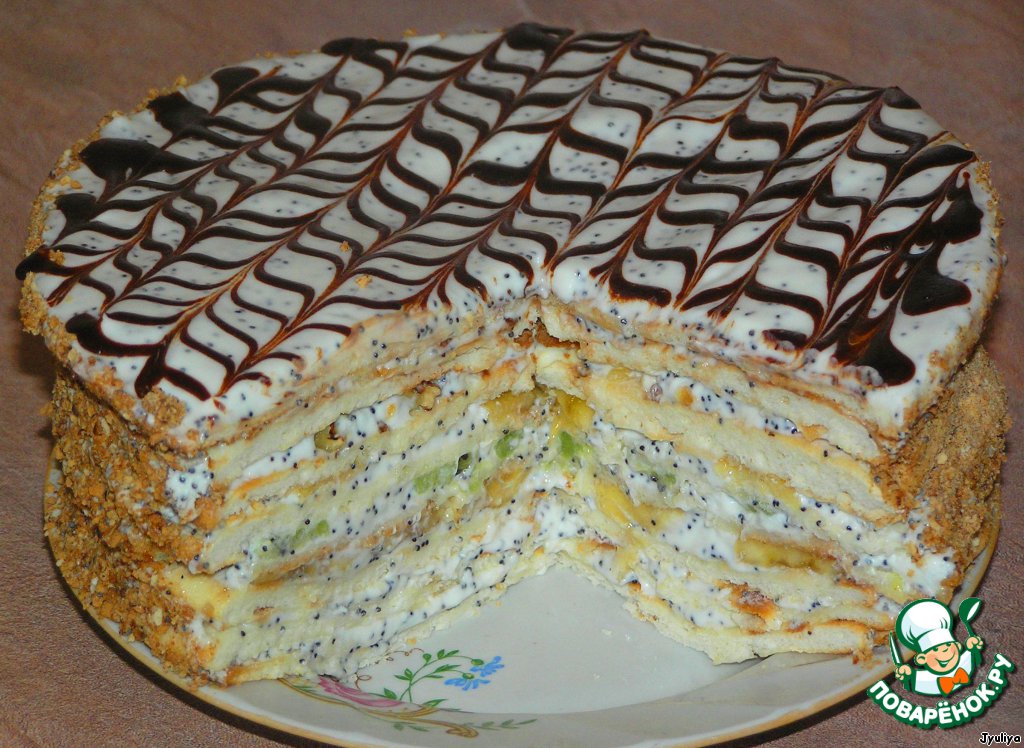 Bon appetit!!!