Description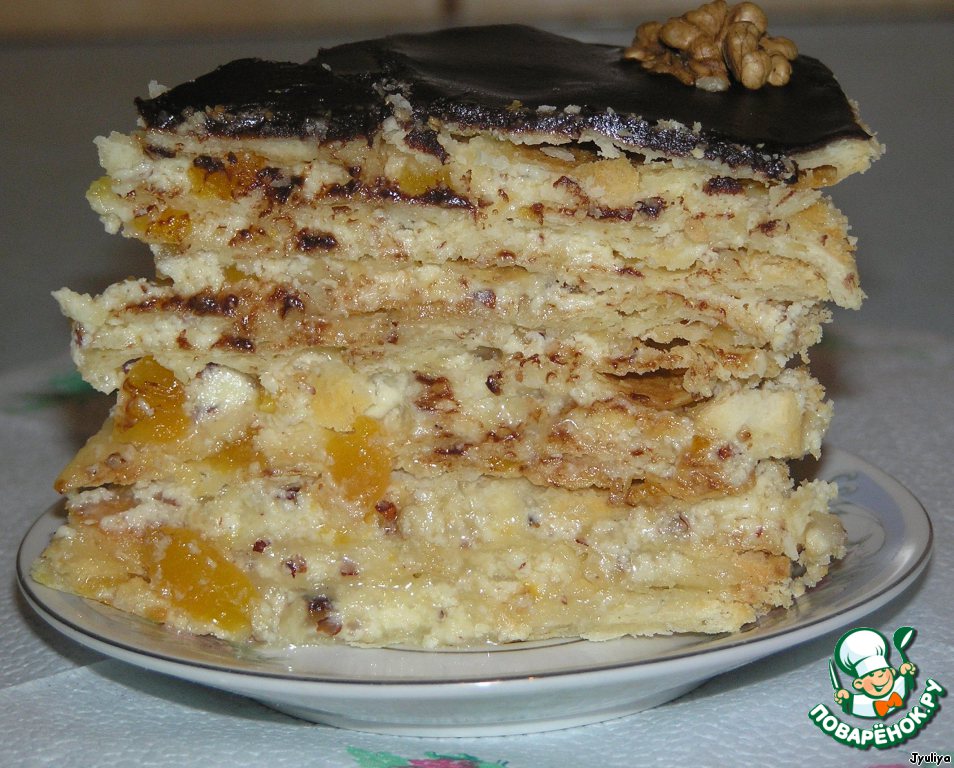 If in the evening you will find 1, 5 hours of free time, then morning will enjoy the wonderful cake with fragrant tea!!!
Ingredients
125 g

300 g

1.5 cup

200 g

1 cup

150 g

0.5 cup
Cooking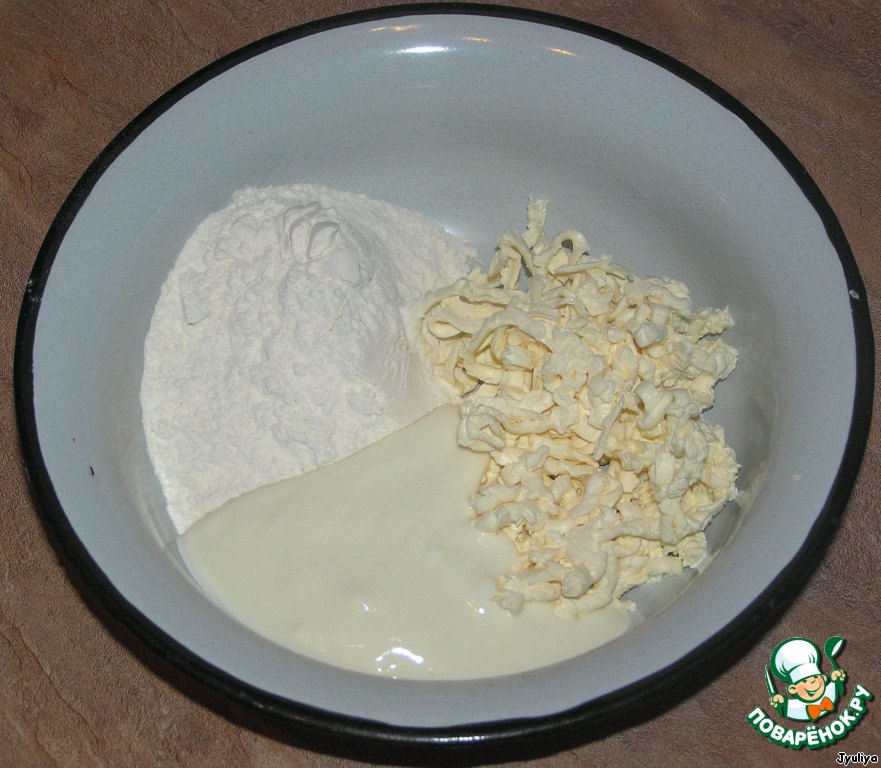 Cakes: margarine grate on a coarse grater, add sour cream and flour. Knead the dough.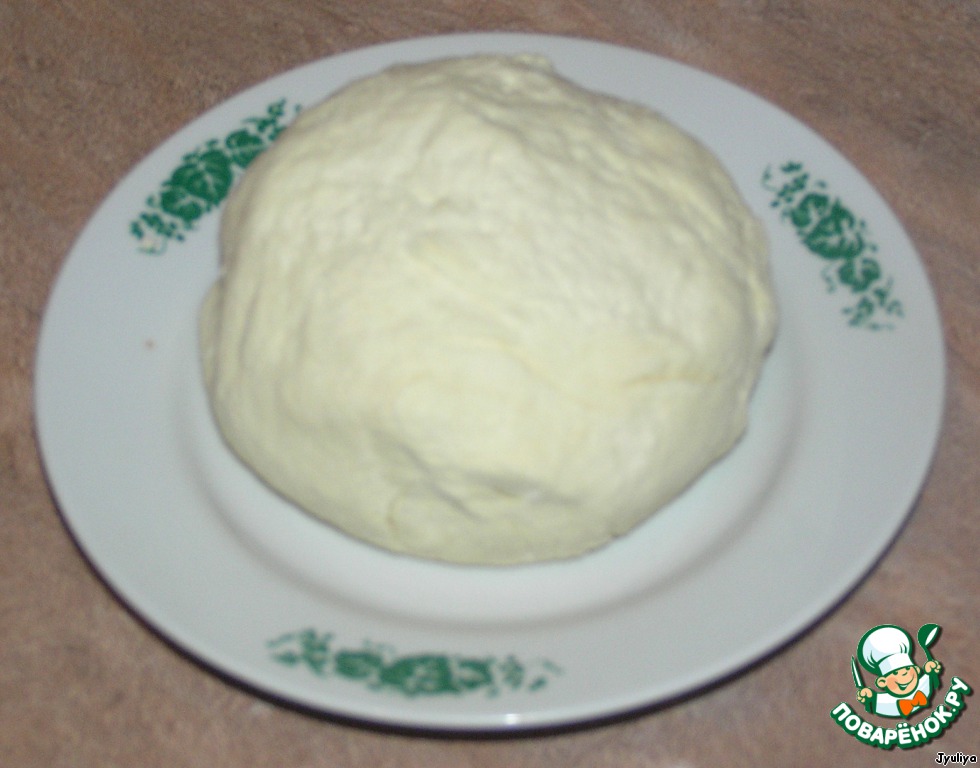 Send the dough for 30 minutes in the refrigerator.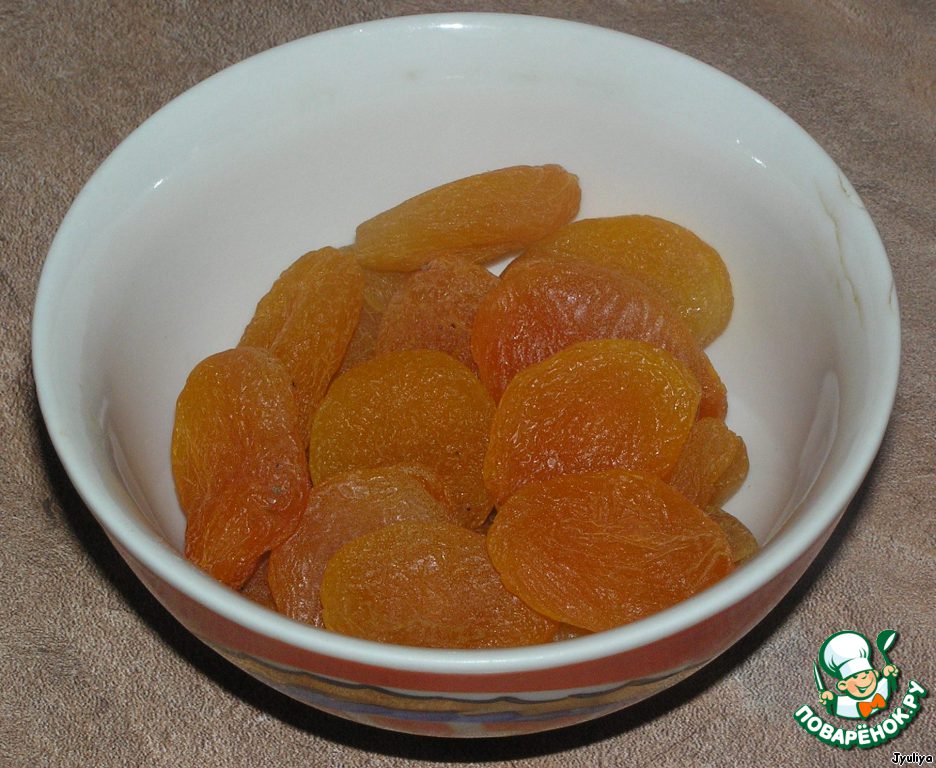 Dried apricots pour boiling water.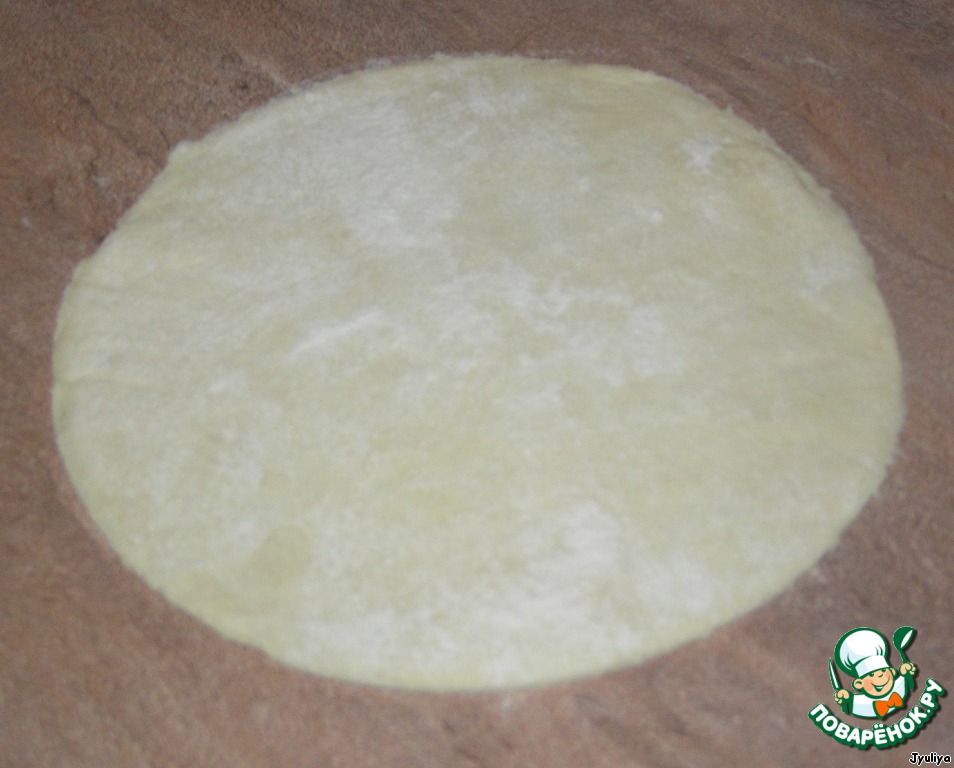 Divide the dough into 8 parts. Out thinly, cut a circle on a plate. Each cake in several places to pierce with a fork.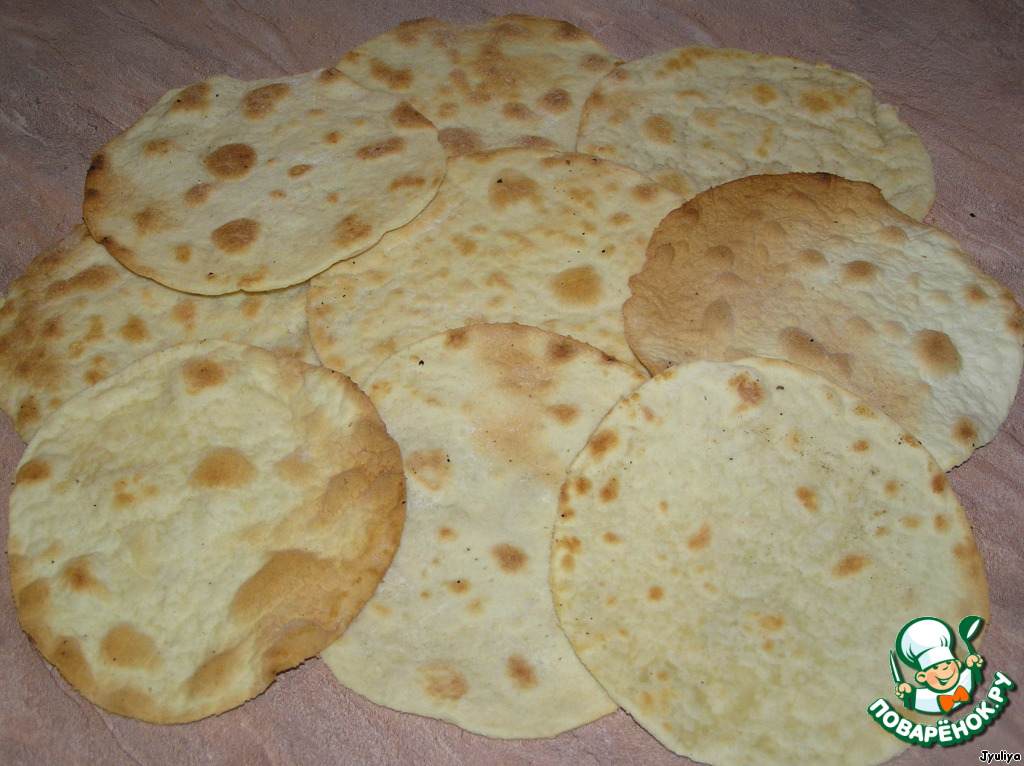 Bake cakes, they are baked quickly, to see that not much fried.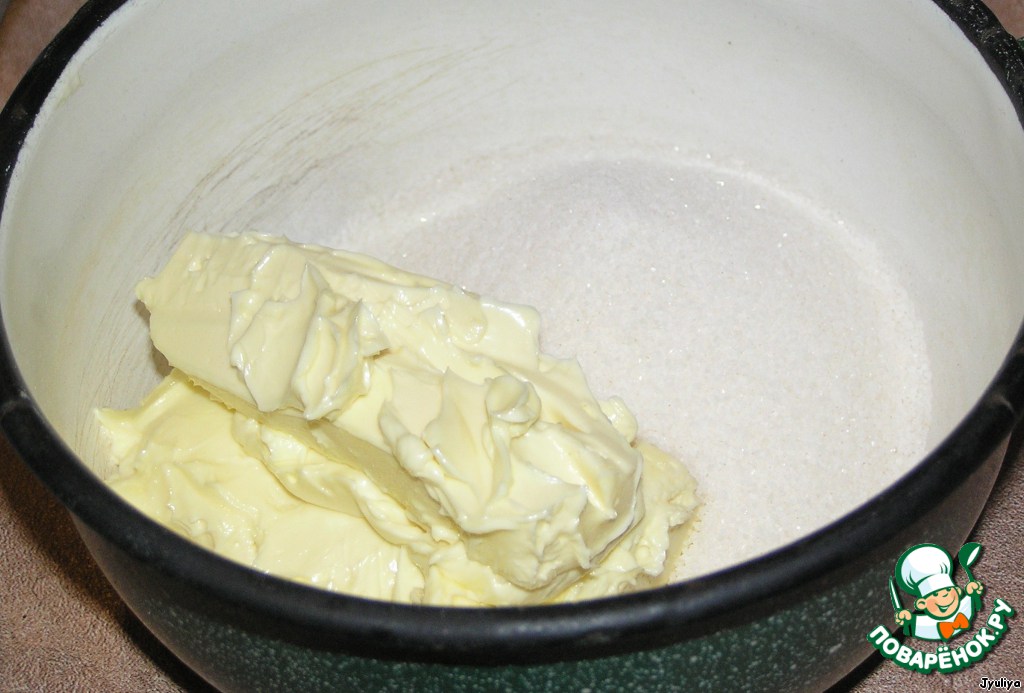 Cream: the Softened butter to mix with 0,5 stack. sugar.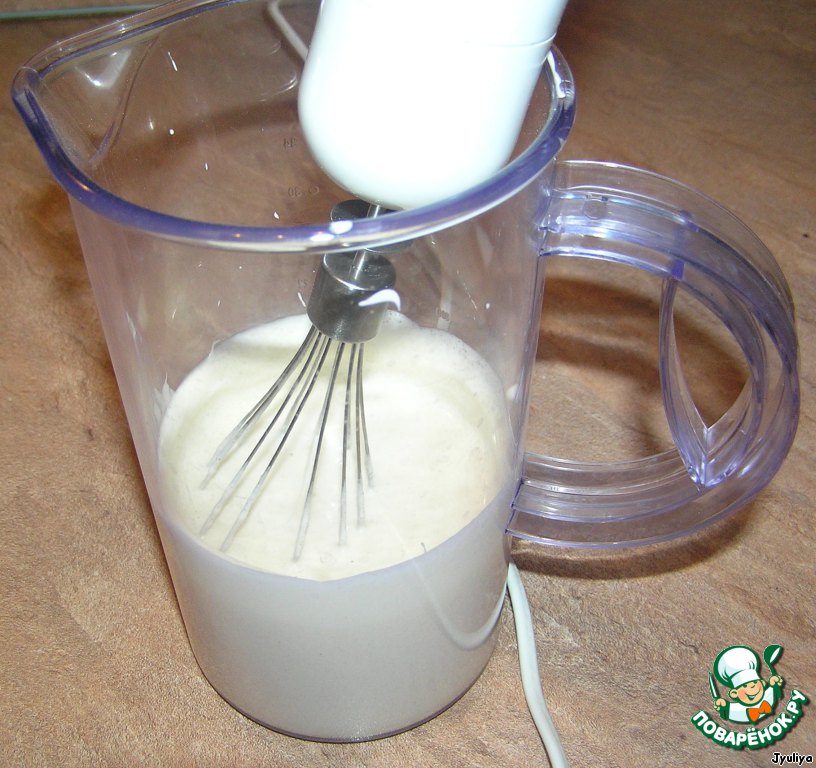 Whip cream with sugar (0.5 cups)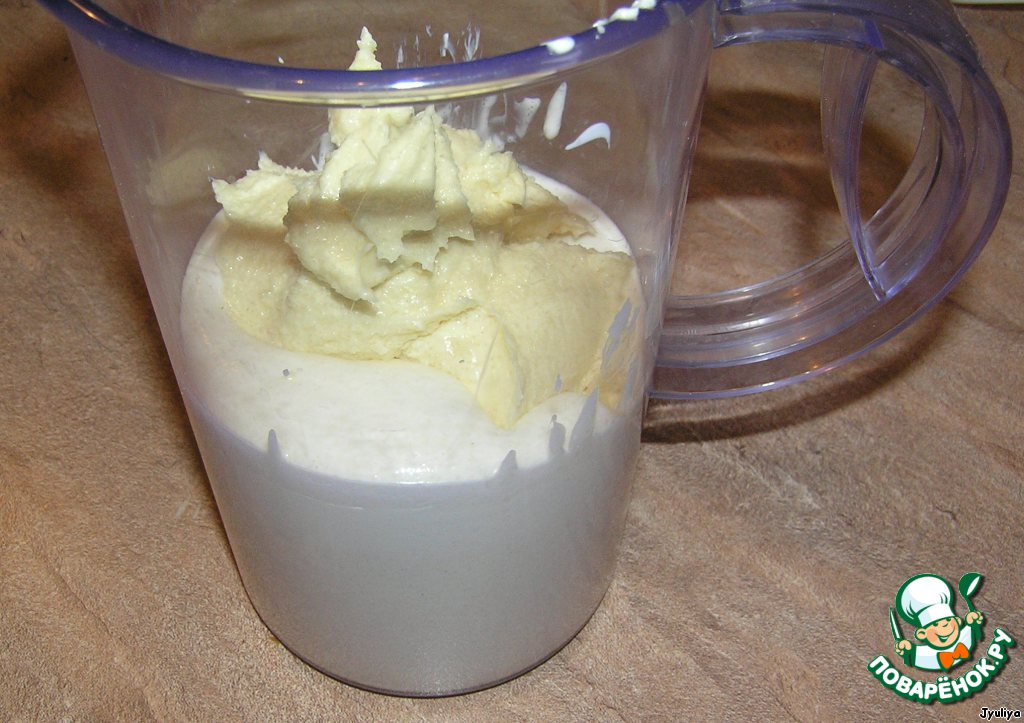 Connect the oil+sugar and sour cream+sugar, mix well.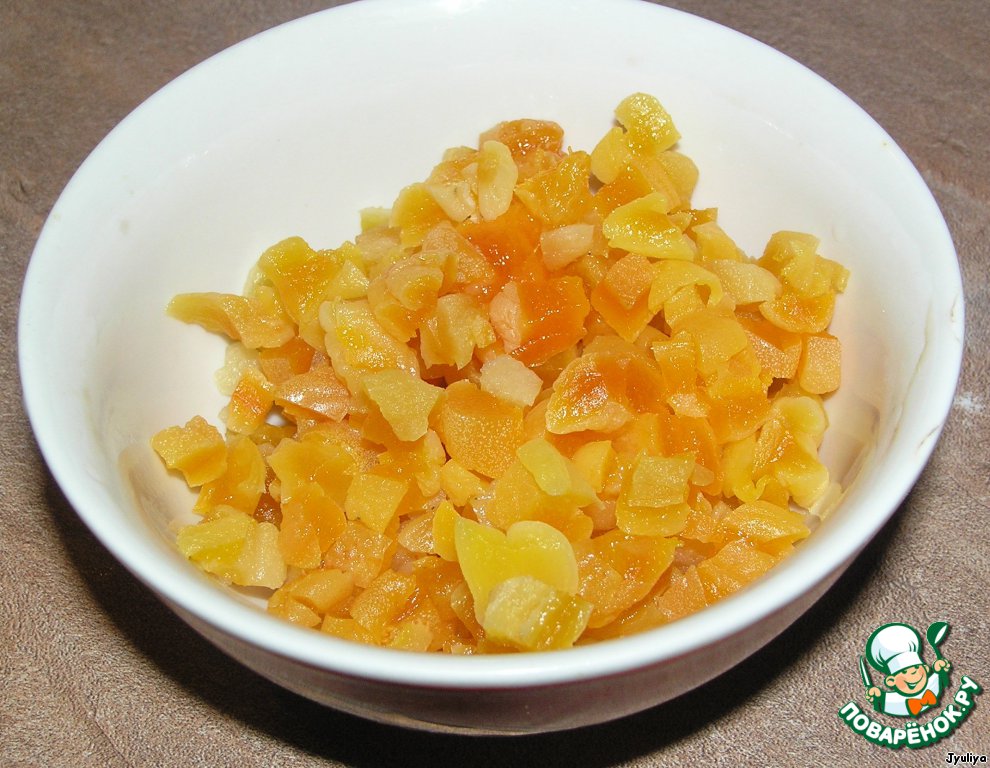 Dried apricots finely chop. Add in the cream.
Nuts grind in a blender. Add in the cream. Mix everything carefully.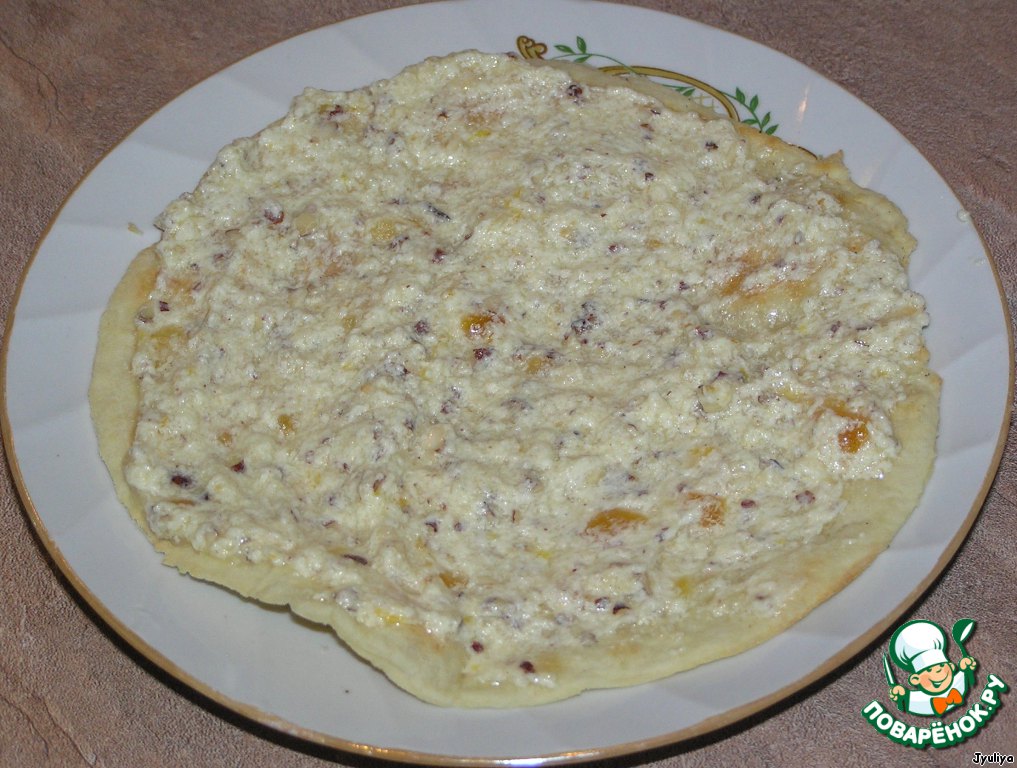 Each cake to grease with a cream.
To assemble the cake. Boca sprinkle with crumbs of biscuits. The top I poured chocolate glaze. Leave overnight in the fridge.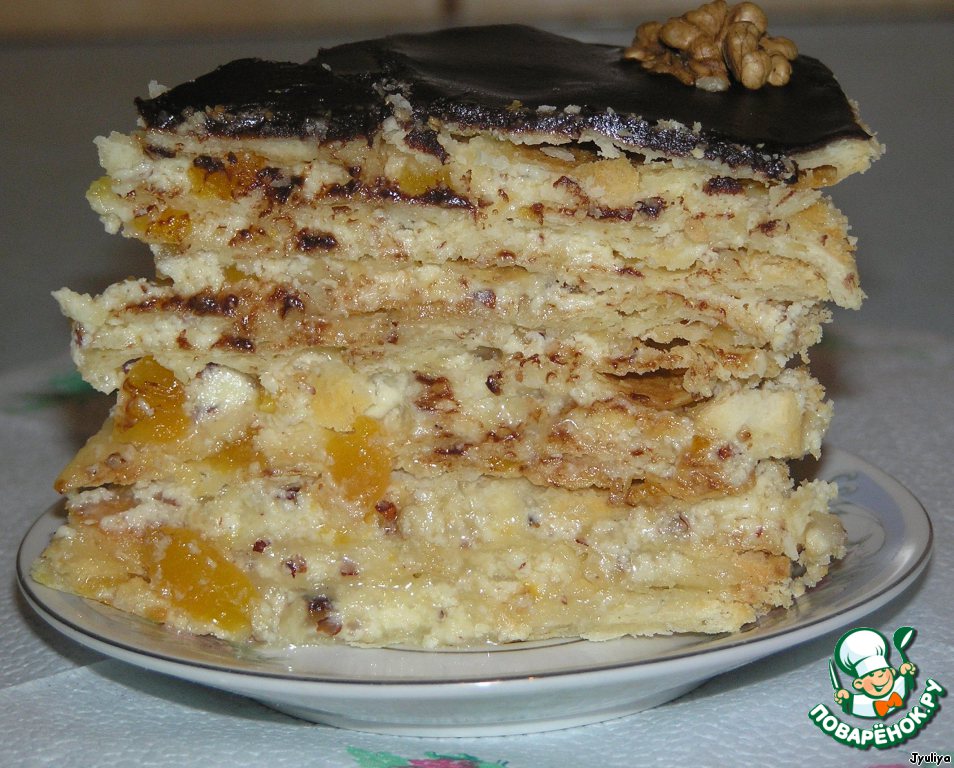 And this morning in the cut, Bon appetite!!!