Description
Hello, Supermagnete. Lately, there has been a lot of interesting posts and that's just fine. Glad that our work goes on and progress is. Today I want to share a classic. The recipe that we always goes with a Bang. Hodgepodge forever. Rest on.....
Ingredients
200 g

4 piece

200 g

200 g

150 g

200 g

1 piece

2 piece

The Apium graveolens Dulce

1 piece

3 Tbsp
//= Yii::t('app', 'Total calories: ') . $recipe['ingredients']['total_calories'] ?>
Cooking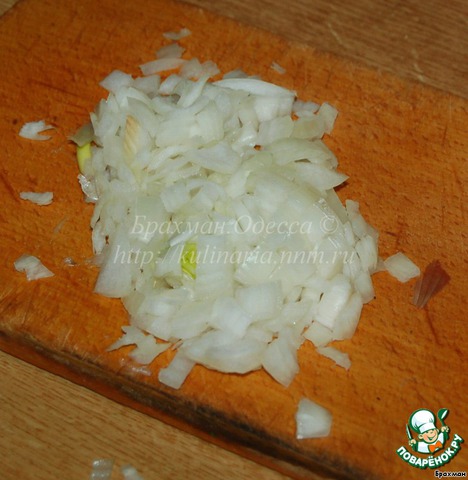 Thistles in the world of the sea. A lot of the Right recipes. I'm sure Your grandmother, neighbor, ex-girlfriend and uncle nor did it fantastically. Soups fish, kidney, tongue, mushrooms, sturgeon, Turkey - all just super. I have tried many variations on the theme of this subject and just picked a suitable. So, today, away cooking. Unfortunately, photos of the products in the collection do not have time, I think it's not scary. Let's go: chicken legs-wash and add to the pot.Cover with cold water, add porezany onions, carrots and celery. When boiling, reduce the heat. Do not forget to remove the foam with a slotted spoon. 10 minutes before readiness add pepper, Bay leaf. Legs removed, cut into pieces and set aside.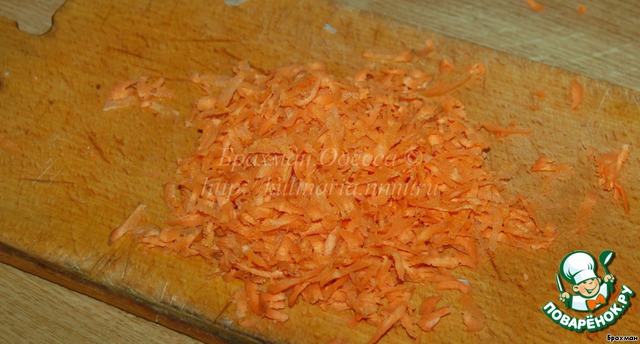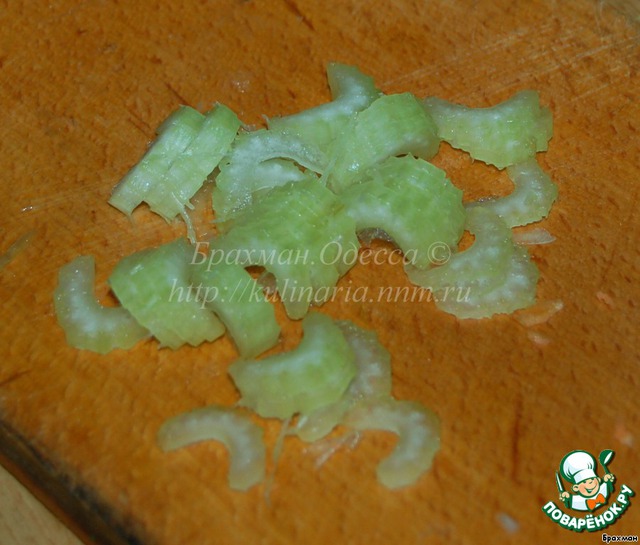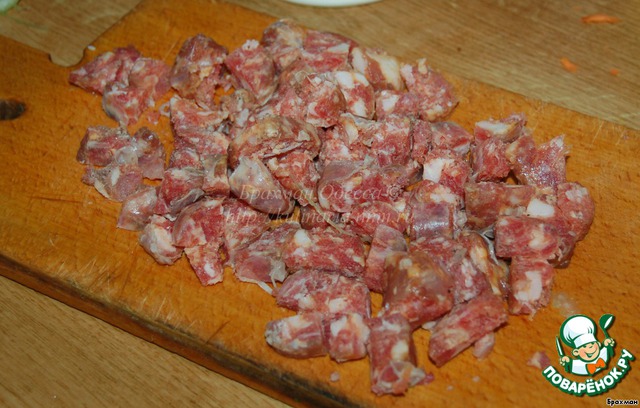 Then proceed to Luca. Peel, cut and fry in small amount of oil until Golden brown. Then we cut all of our meat products.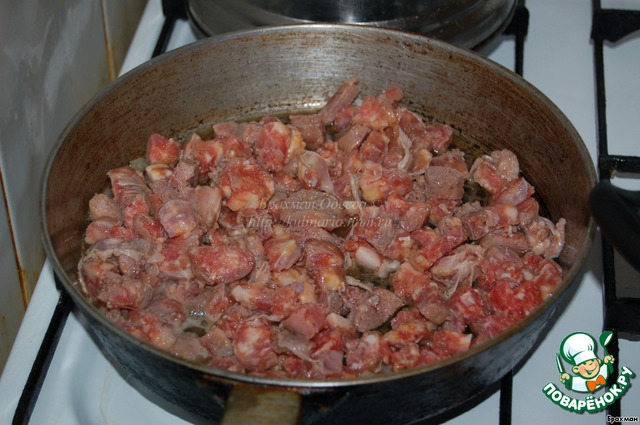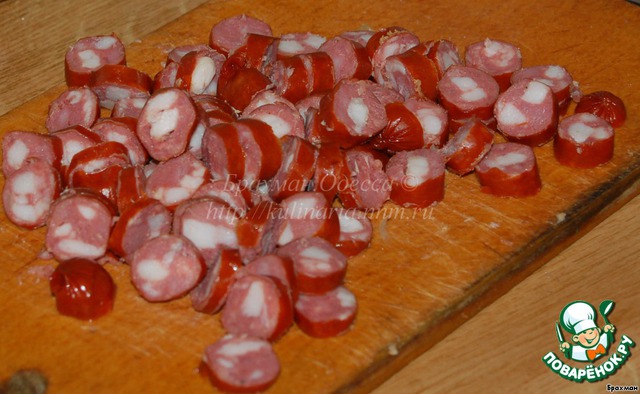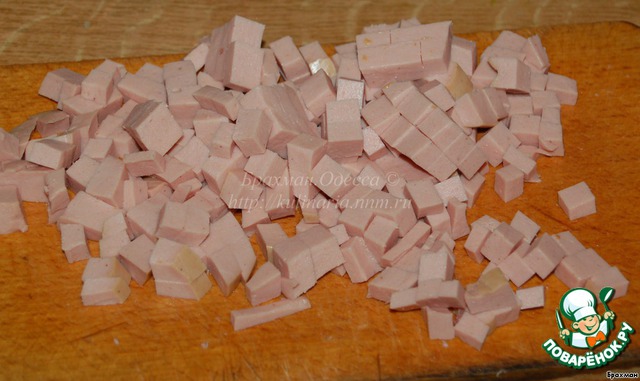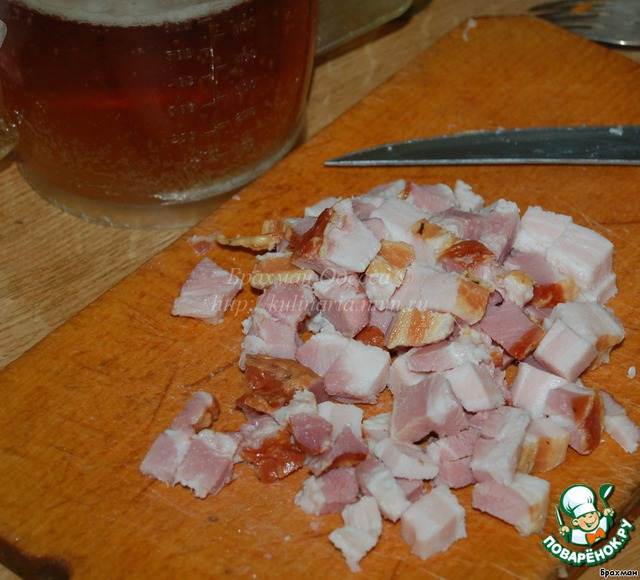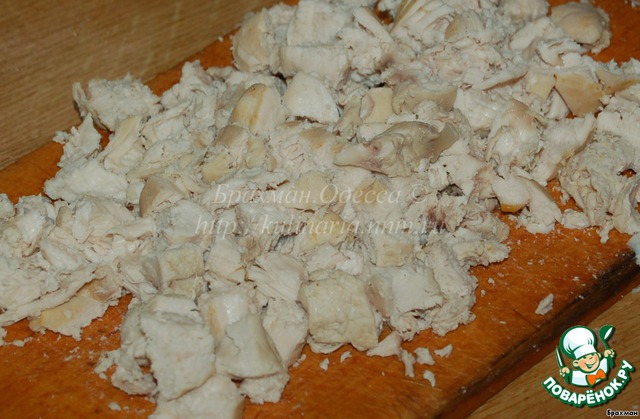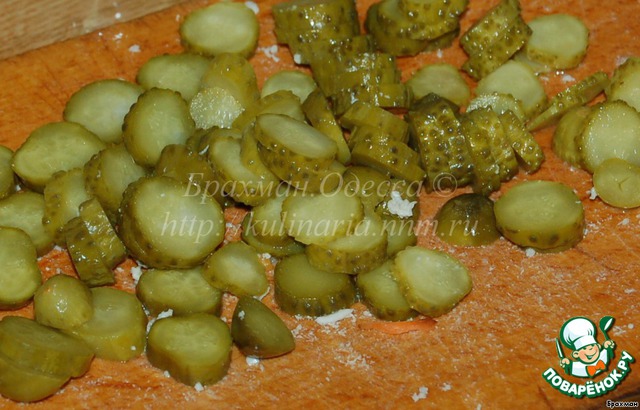 Add tomato paste, about a Cup of broth. Cook on slow fire for 10 minutes. The contents of the pan put in a saucepan with the broth. It is desirable to pre-strain. Put on a small fire. Cucumbers cut into circles,
they do the same with olives.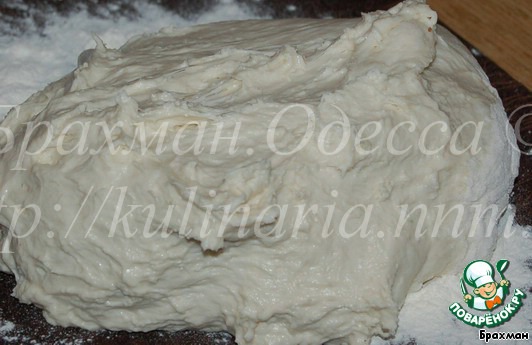 Prepare the dough. Who likes what. We made quick yeast))Like a lot of fluffy bread.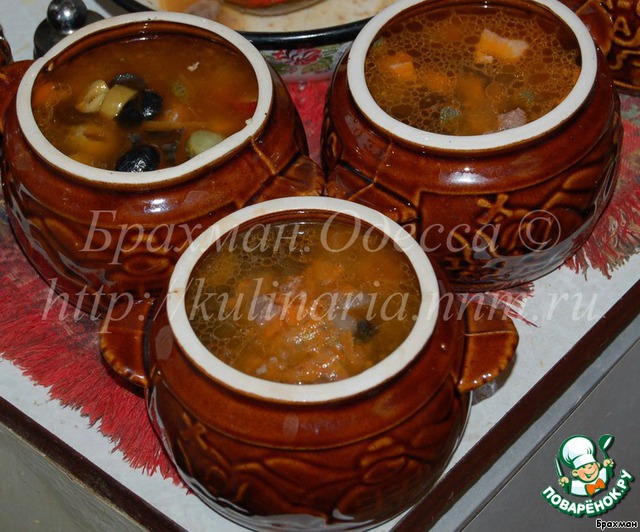 Pour the broth with the contents of the pots. Add cucumbers, capers, black olives, green olives. Salt, pepper.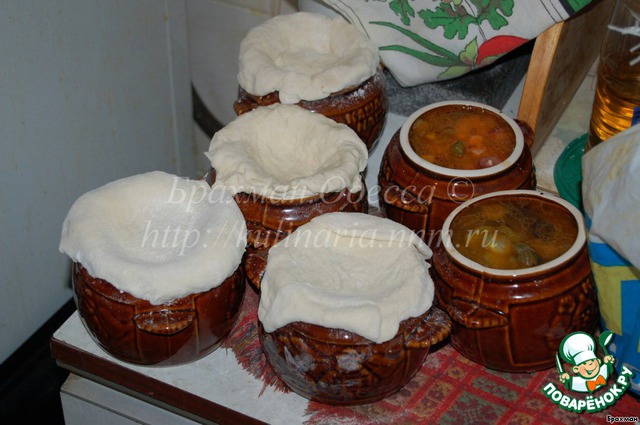 Cover with a lid.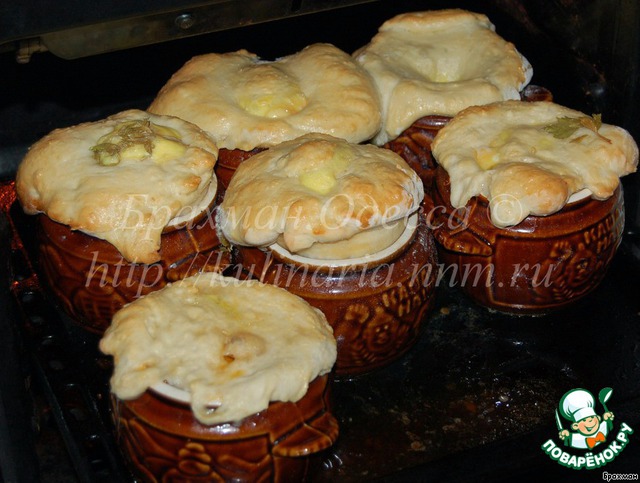 Put in oven for 15 minutes.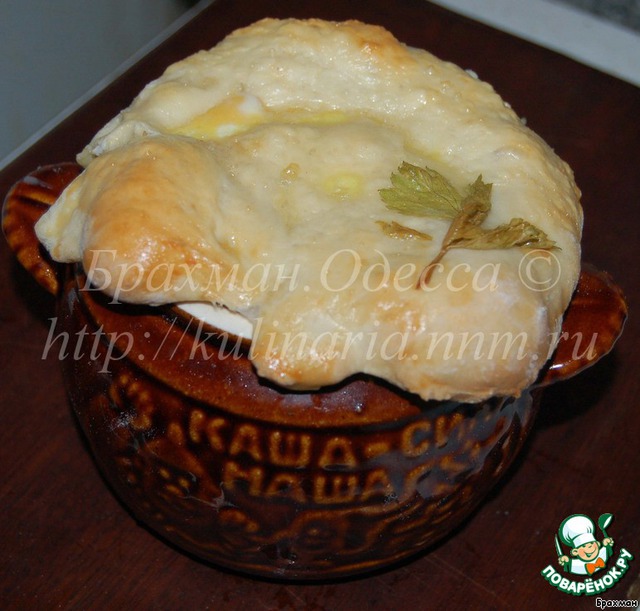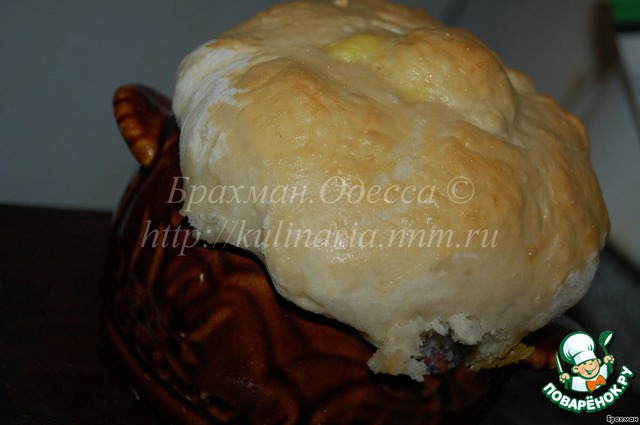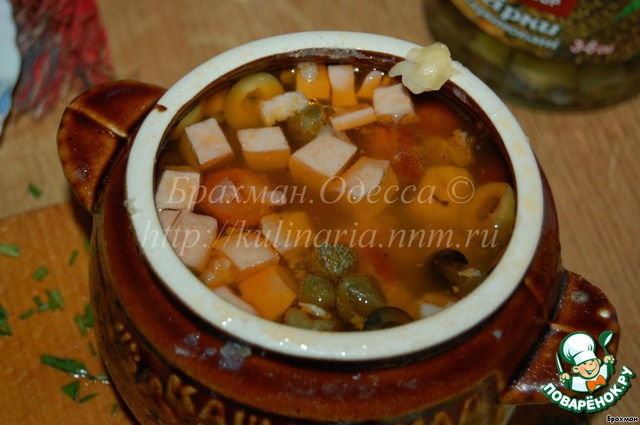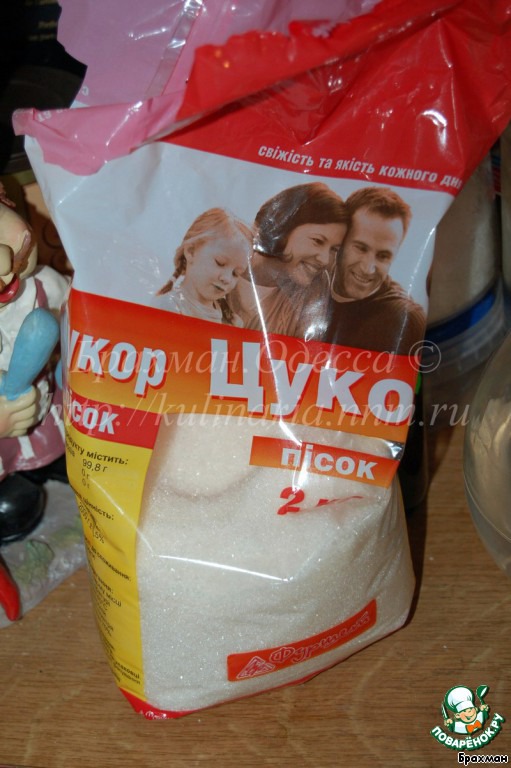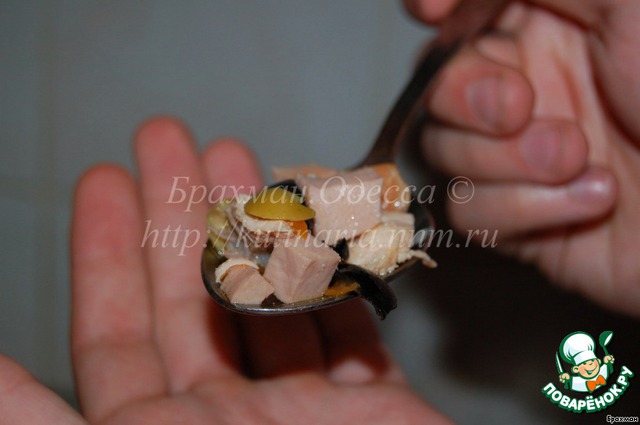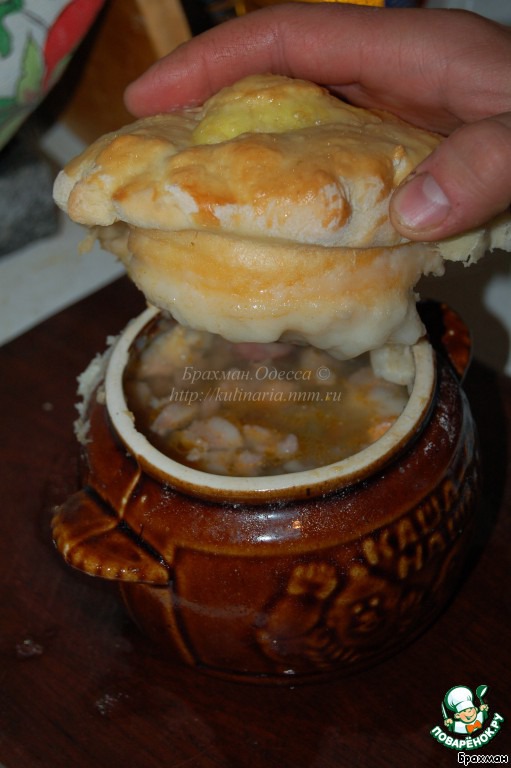 Ready. Without further ranting to open, add the sliced lemon slices and quickly consumed under vodovku or a cold beer. To wait for joy to the world grace. Sorry for the muddled post. All positive. For You prepared Sconce from Odessa.....................,