Description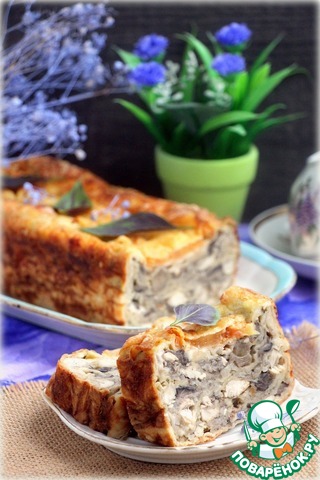 Beautiful multi-layered cake of pita stuffed with mushrooms, rice, chicken breast and cheese, with cream filling I made for Sunday dinner. The cake turned out wonderful, hearty, with lots of toppings and a delicious filling, the taste is reminiscent of Julien.
Ingredients
1 piece

400 g

400 g

1 piece

100 ml

1 pack

150 g

1 piece

200 ml

2 Tbsp

2 piece
//= Yii::t('app', 'Total calories: ') . $recipe['ingredients']['total_calories'] ?>
Cooking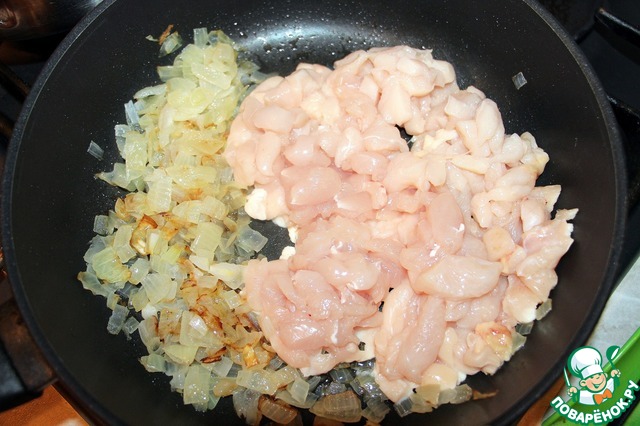 Fry the onions, add chopped brisket, simmer 5 minutes.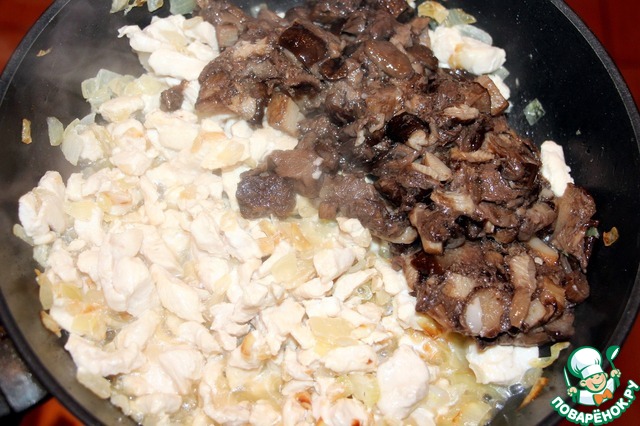 Add chopped mushrooms (I have frozen boletus), simmer 10 minutes, add the cream, salt, Basil and simmer for another 2 minutes.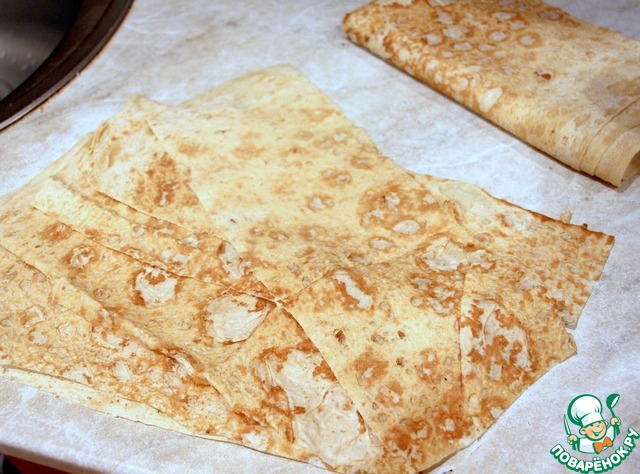 The sheet of lavash cut into a few leaves the size of a large baking dish, I got 7 sheets (form 30x10 cm, height 7 cm)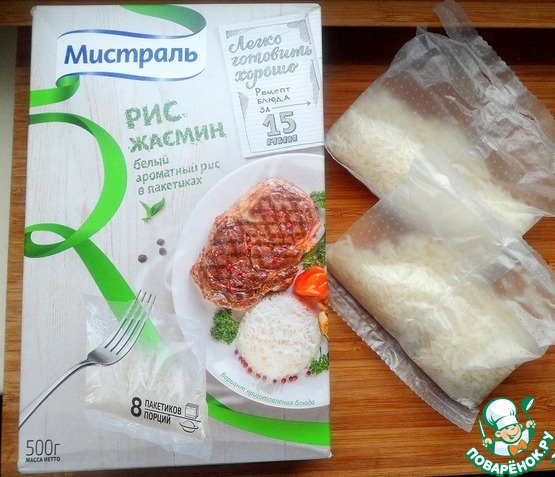 The Jasmine rice in cooking bags of TM "Mistral" cook in boiling, salted water for 15 minutes.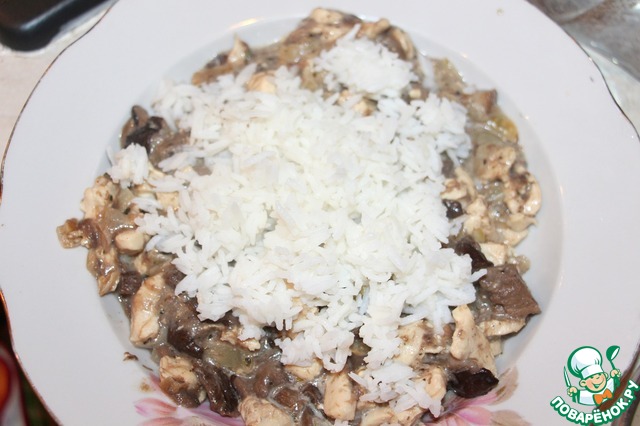 Add the cooked rice to the stuffing mix.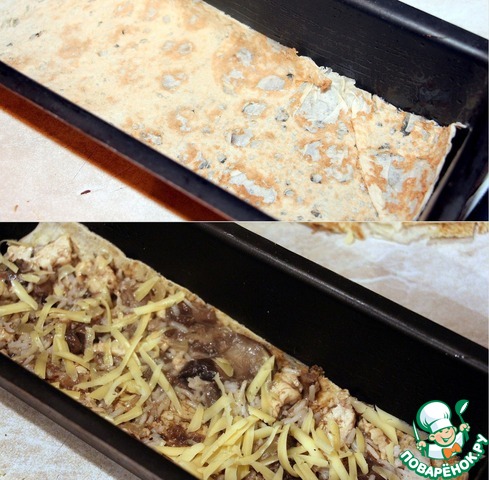 In a greased form to lay out the cut piece of pita bread, a little of the filling, sprinkle with grated cheese, and as alternate to the top.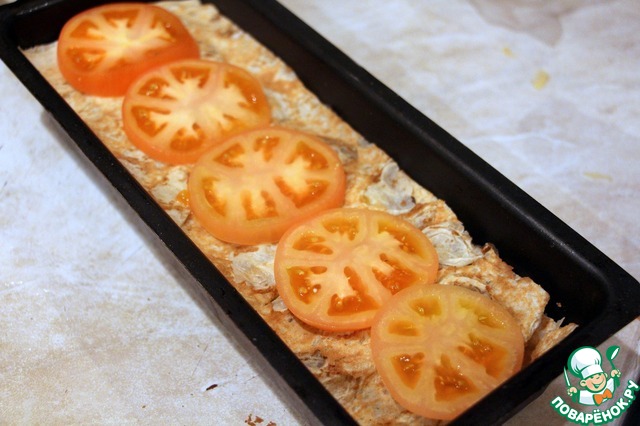 Put on top the sheet of lavash, put the tomato rings.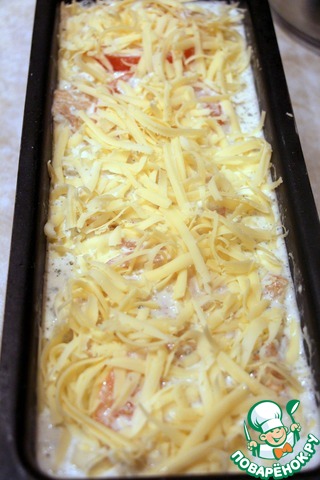 Mix all ingredients pouring, pour over pie and sprinkle with cheese.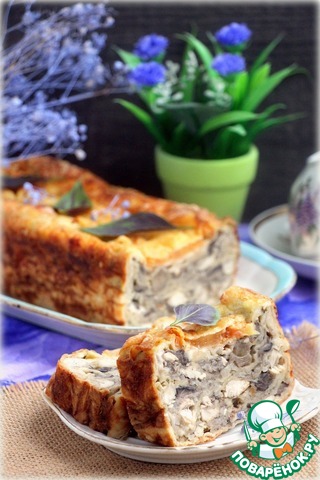 Bake at 180 degrees for 30-35 minutes until Golden brown. Allow to cool in the form and gently remove.