Description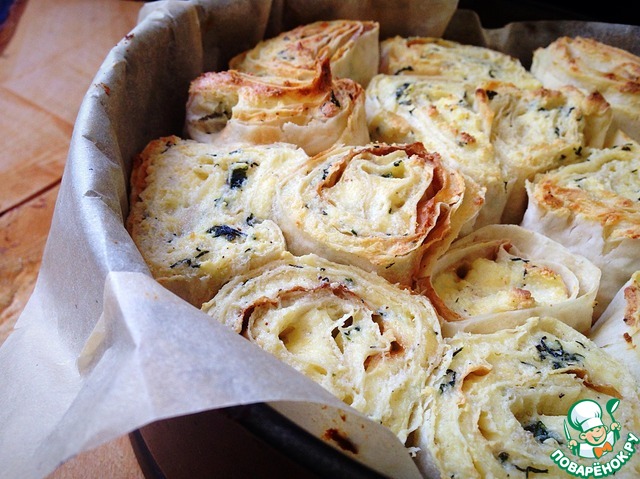 I want to introduce You to an easy to prepare pie pita! Perfect for Breakfast, snack or as a snack. The cake turns out very juicy, flavorful, tender inside and crispy outside! Delicious warm or cold! PS With toppings you can experiment! It can be meat, and fruit, and with sweet cheese ... Your flight of fancy!)
Ingredients
2 piece

300 g

150 g

150 g

3 piece

1 coup

50 g
//= Yii::t('app', 'Total calories: ') . $recipe['ingredients']['total_calories'] ?>
Cooking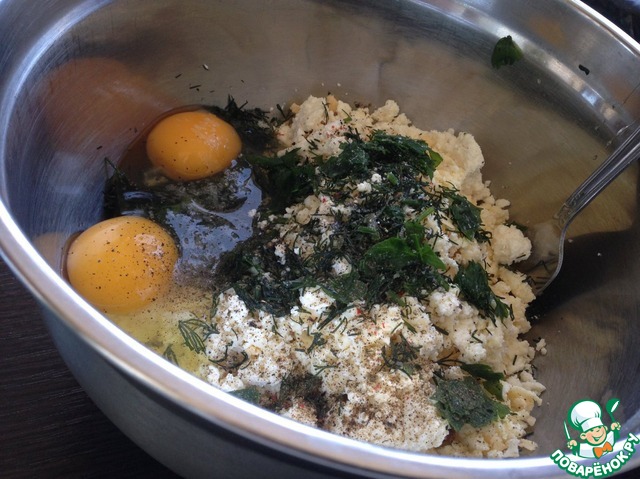 Cheese mash with a fork, cheese, and cheese (any solid) grate on a coarse grater. The greens (if the beam of a large half, and if small, you can a) grind. Combine all in a bowl, add the eggs and salt and pepper to taste. Mix well.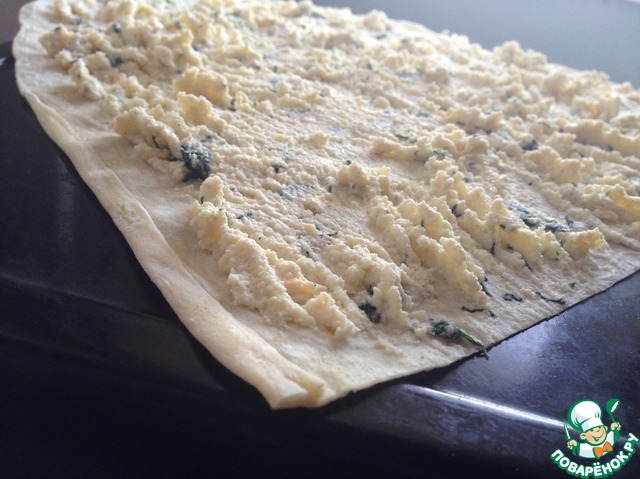 On a sheet of lavash evenly spread the filling, roll into a log and cut into pieces 3-4cm to do the same with the second sheet of lavash.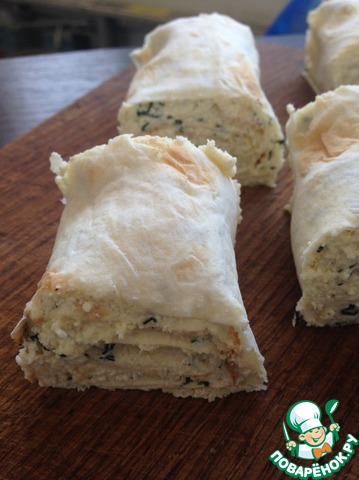 Roll into a log and cut into pieces 3-4 cm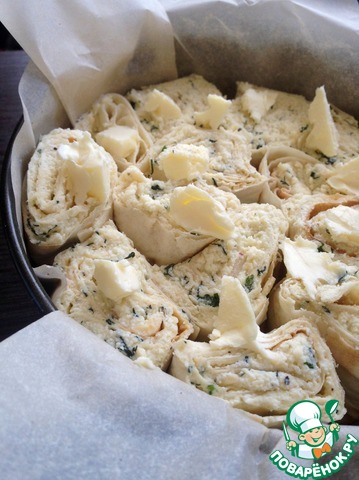 Form for baking lay parchment and grease with butter. Then each piece tightly lay to each other in shape, the top lay the pieces of butter and send in the oven for 25-30 minutes at 180 degrees.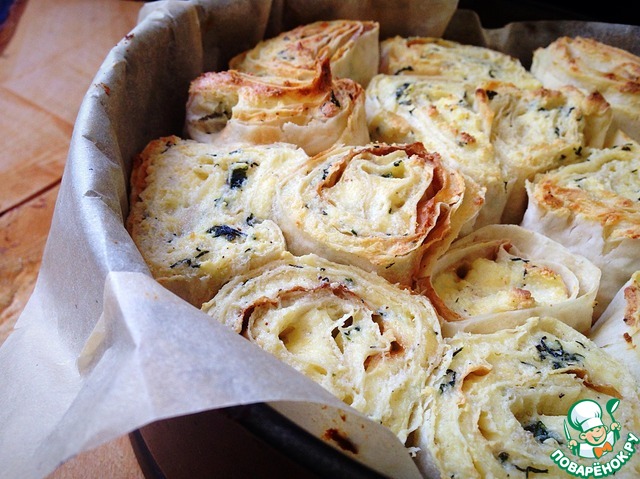 The cake is ready..)