Description
The recipe is called "lazy caburni". Alternative to a real pie "Saborni". And no one will know that there is an ordinary pita bread, not a difficult dough! A cake is crispy on the outside and very juicy on the inside.
Ingredients
2 piece

200 g

300 g

100 g

2 piece

250 ml
//= Yii::t('app', 'Total calories: ') . $recipe['ingredients']['total_calories'] ?>
Cooking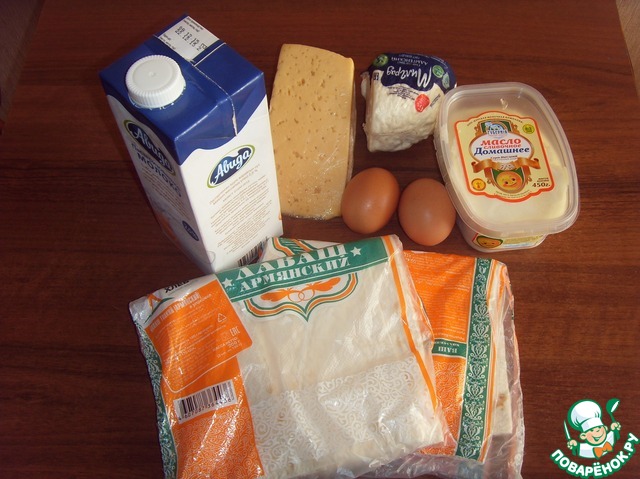 The products that we need.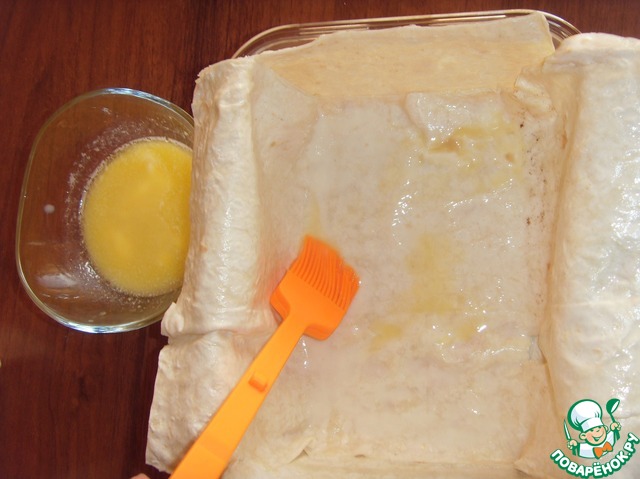 Pita to put up and down, so that part kind of went over the sides of the dish. Sprinkle with melted butter.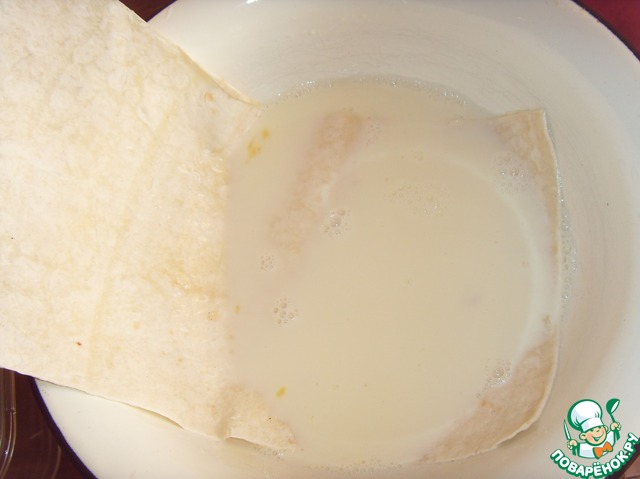 Next, each sheet of pita bread dipped in a dressing made of eggs and milk.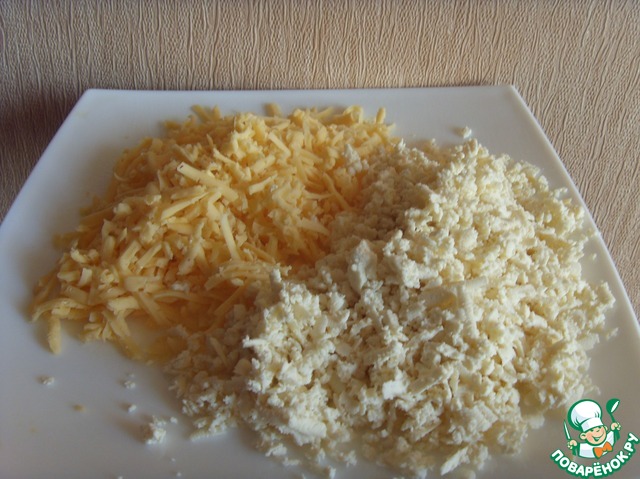 Cheese grate on a coarse grater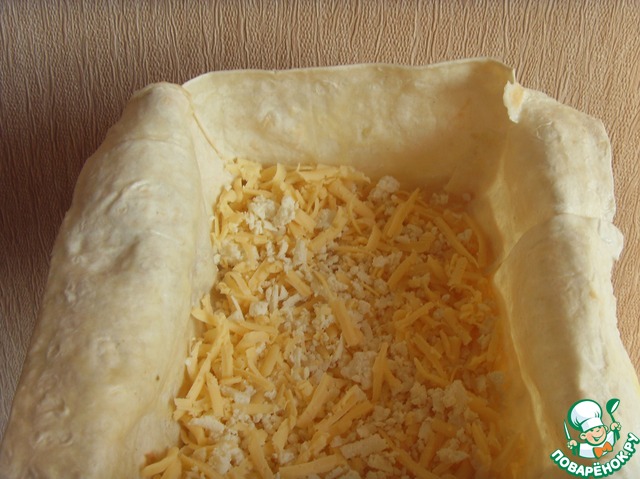 Soaked the sheet of lavash put on a greased sheet of lavash, top liberally sprinkle with cheese.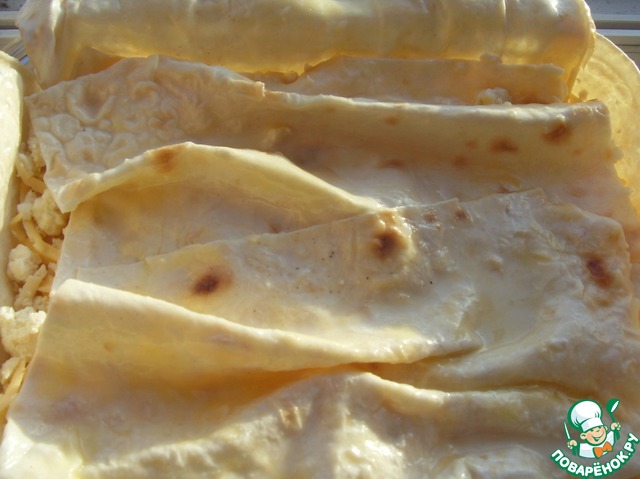 Then the next pita that oil, and so alternate. Pita bread with cheese, pita bread with butter. Each layer of lavash need a bit to collect so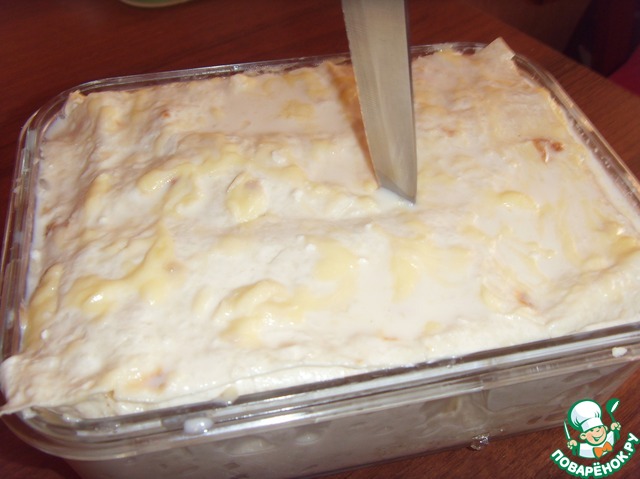 Wrap the bottom edge of the pita bread, cover with the last cake pita bread, make a few punctures with a knife and pour the remaining filling.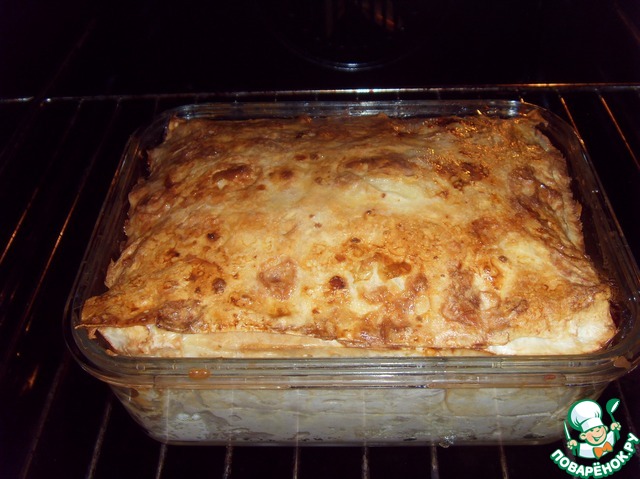 Put in preheated oven at 180 degrees for 50 minutes.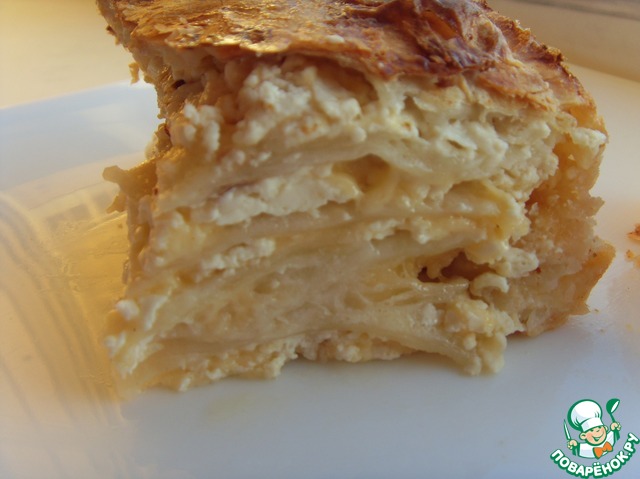 Here and ready saburai lazy!)
Bon appetit!