Description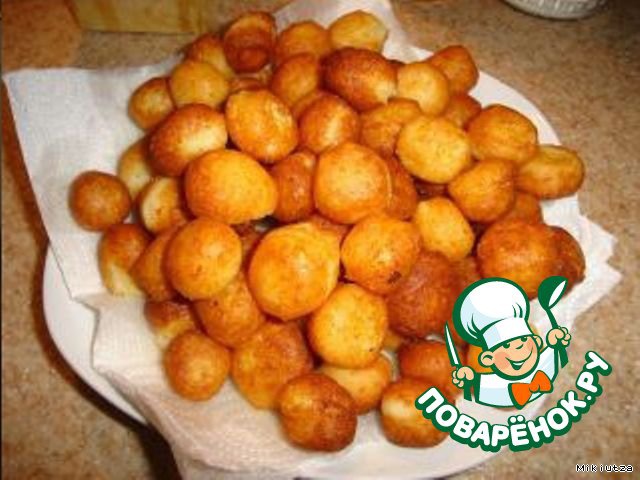 Fragrant, crispy cheese balls that everyone loves!!!
Ingredients
500 g

300 g

2 piece

6 Tbsp

1 pack
Cooking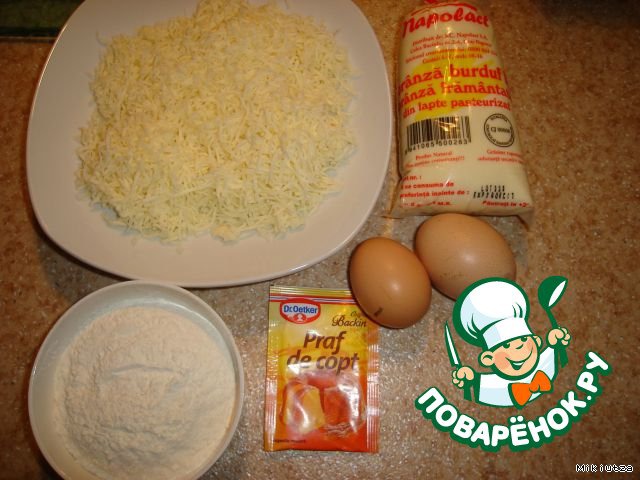 Mash the cottage cheese. Add eggs, cheese, 2 tbsp flour and baking powder. All very good stir.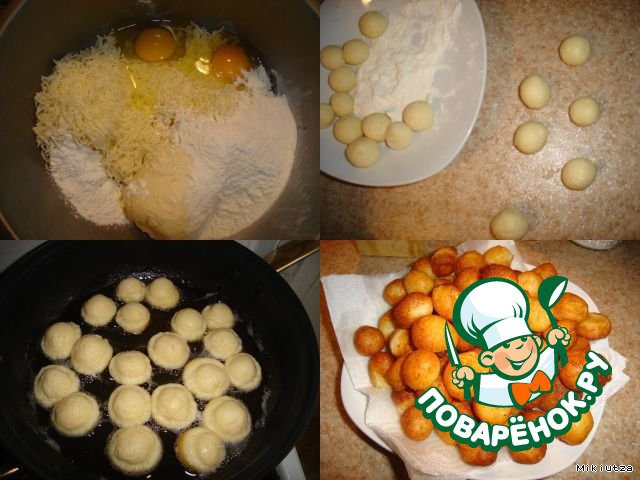 In a separate bowl slept the rest of the flour. Take a little dough dip in flour and roll the balls. Pour sunflower oil into the container for frying. Heats and drop the finished cheese balls.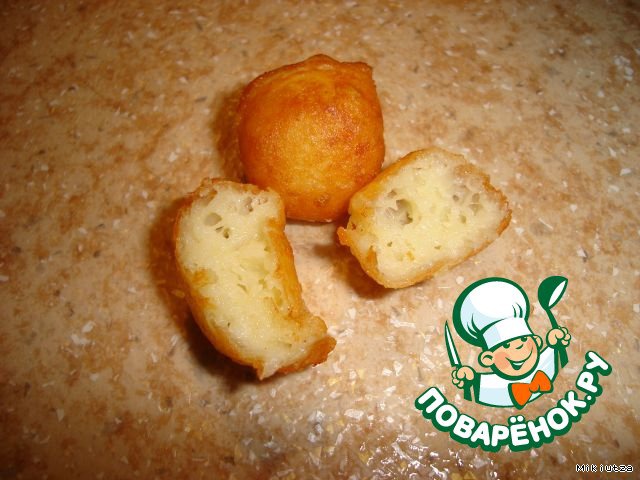 Fry on both sides until Golden brown.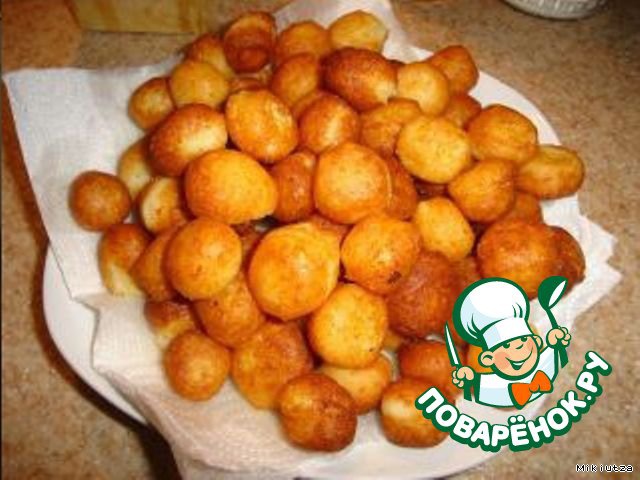 Ready balls.