Description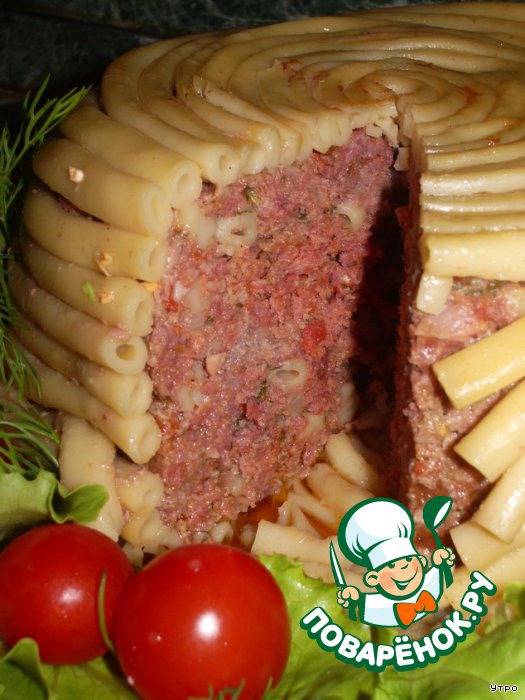 Decided to recreate the Italian timbale. Painfully, I am fascinated by its appearance. Do you like it?
Ingredients
500 g

1 kg

2 piece

1 piece

1 piece

7 piece
Cooking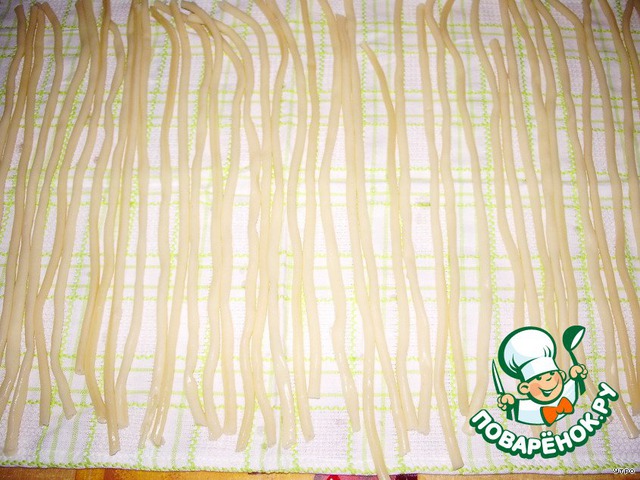 Boil the pasta. Drain the water, rinse and lay them on a towel to dry and got the stickiness.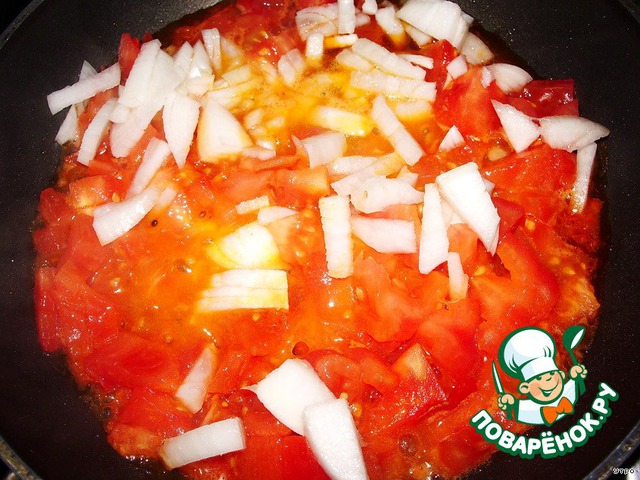 Tomatoes pour over boiling water and peel, cut and fry in olive oil in heated pan. Add onion, a little fry.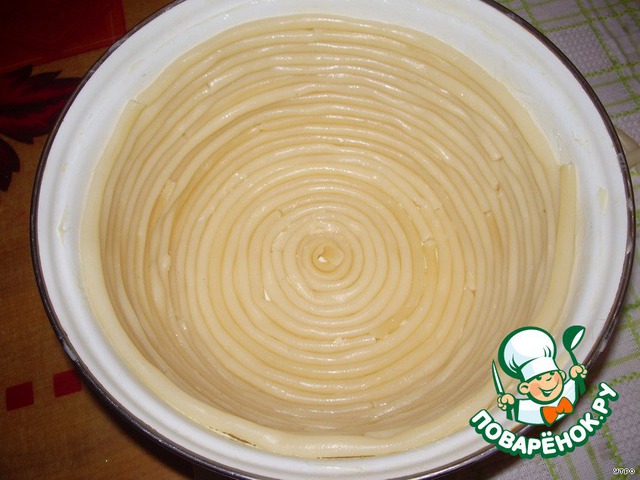 Received zazharku add to the minced meat, the egg, salt, parsley. Form liberally grease with butter. And with the middle starting at the bottom add pasta spiral. And so, until put side.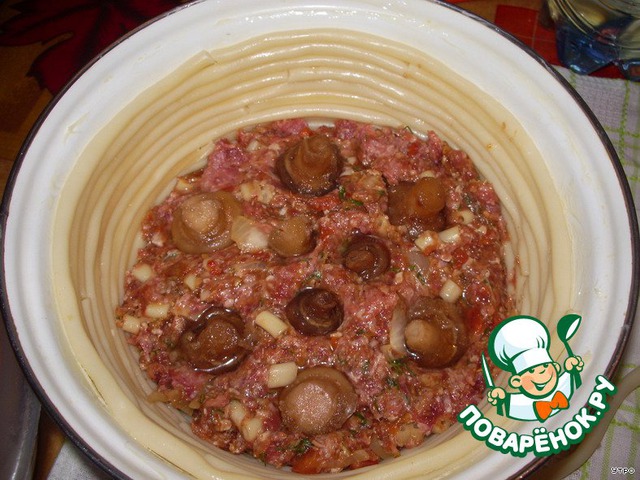 Put in the form of stuffing, crush it, push the whole shampinonchiki.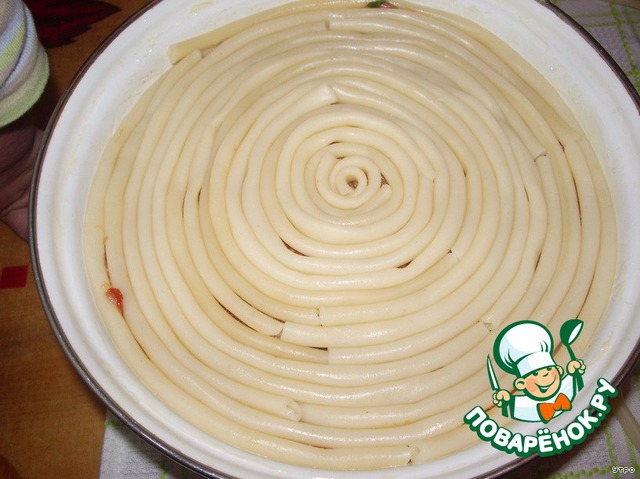 Top make the lid out of macaroni. Also spiral wound our makaronchiki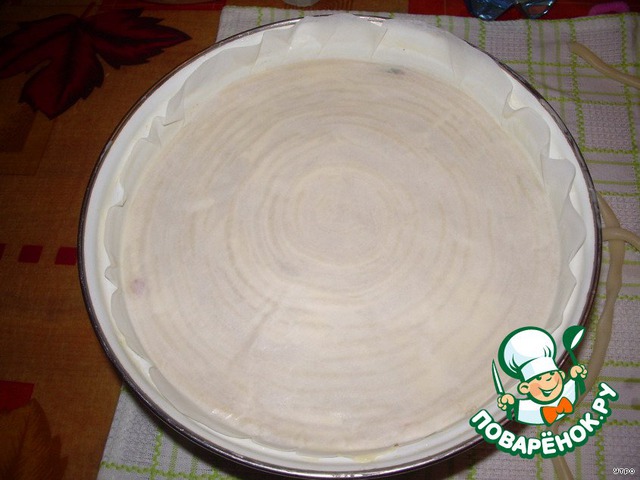 Top close a greased baking paper. Put in a preheated 220 degree oven for 90 minutes.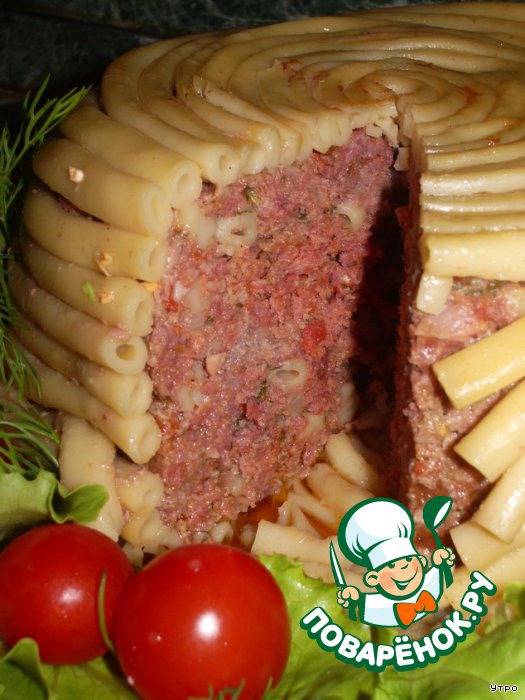 Take out. Allow to cool a little and turn over on a dish. Bon appetit!