Description
Very convenient.
Ingredients
//= Yii::t('app', 'Total calories: ') . $recipe['ingredients']['total_calories'] ?>
Cooking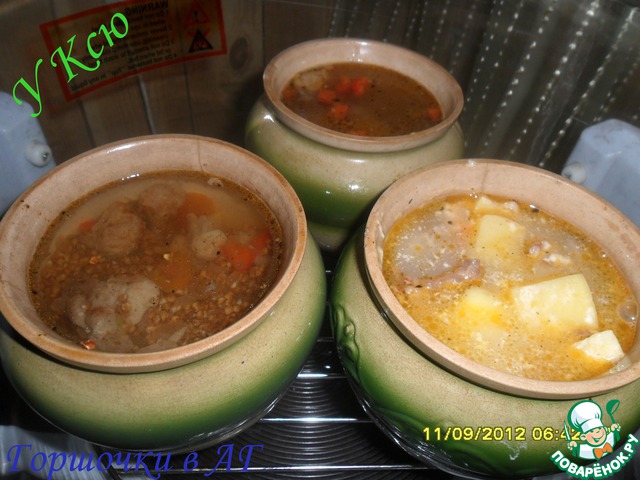 Pan-fried pork with onion, carrot, garlic, add spices, diced peppers. Then I divided into 3 portions, mixed with buckwheat, rice and potatoes. Put each in your pot, add hot boiled water.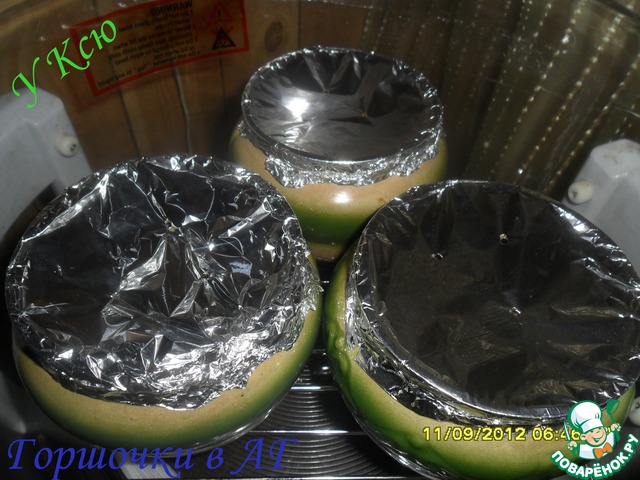 Closed the foil, punctured in three places with a skewer and lower grille in AG (without a ring). Temp 220 40-50 min.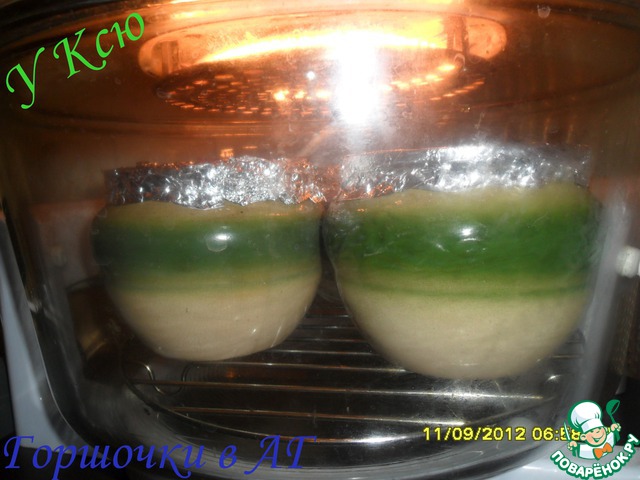 In the process.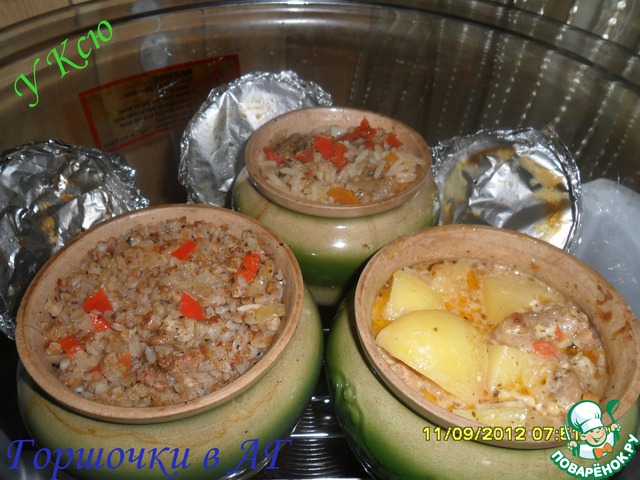 Dinner for three ready.
This option saves cooking time, and especially AG comfortable in this trade in the country or the sea in on the campsite (we always take it with you). While you're at it go buy-buy in the sea or went somewhere else - back, and you have lunch ready for the whole family. And put jail and another ring, then something else can be prepared. Of course, it is very convenient that my AG is stitching time.