Description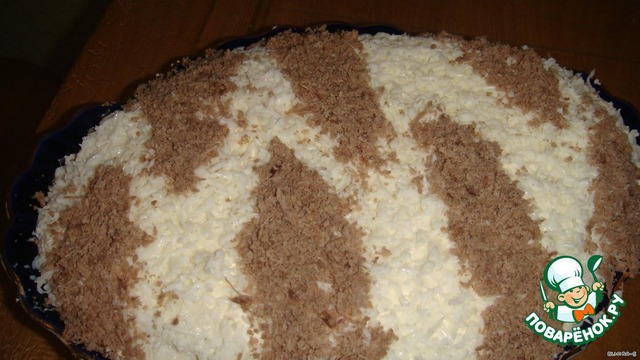 Try, very hearty and tasty salad. My children squealed with delight, they liked that it was a"Zebra"
Ingredients
150 g

3 piece

1 piece

4 piece

2 piece
//= Yii::t('app', 'Total calories: ') . $recipe['ingredients']['total_calories'] ?>
Cooking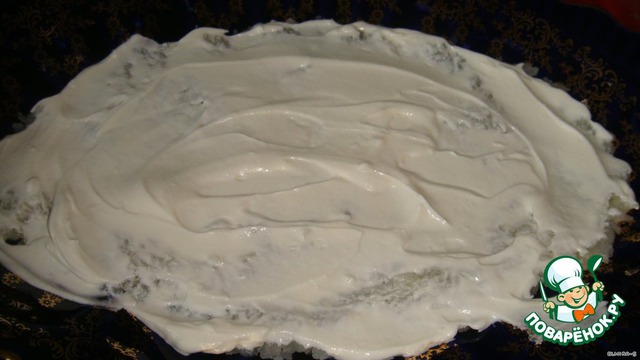 Meat,potatoes,carrots,eggs boil. 1слой potatoes RUB on a small grater and put in a bowl,coat with mayonnaise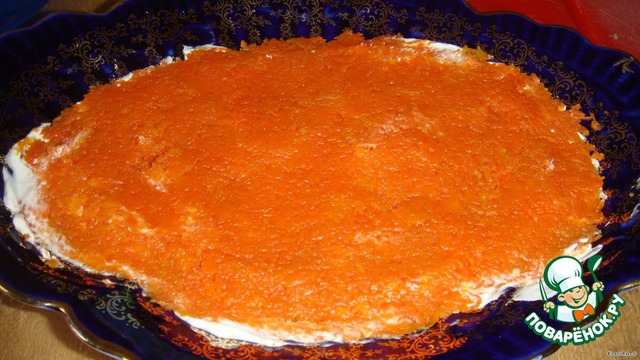 2слой on top of potatoes, carrots grate on fine grater and spread with mayonnaise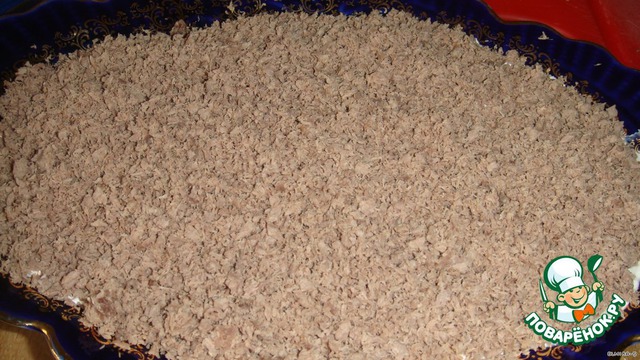 3 layer the meat grate or chop,it will be the next layer and also smear mayonnaise
4слой,potatoes again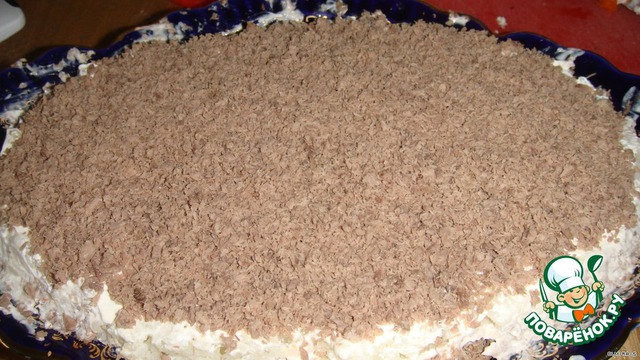 5слой again meat
6слой,cucumber RUB on a small grater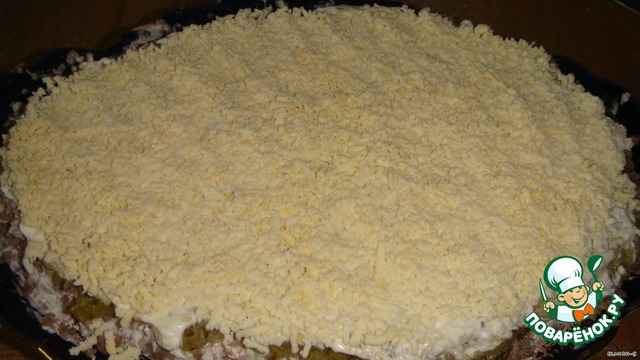 7слой yolks(each layer promazhte mayonnaise)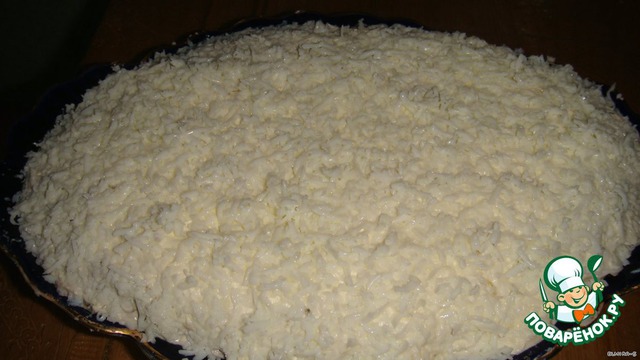 The last layer,proteins are rubbed on a fine grater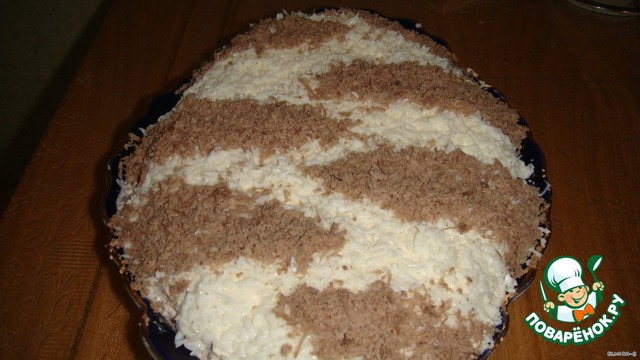 Decorate with grated meat,ready salad put in the refrigerator for 2 hours(for impregnation)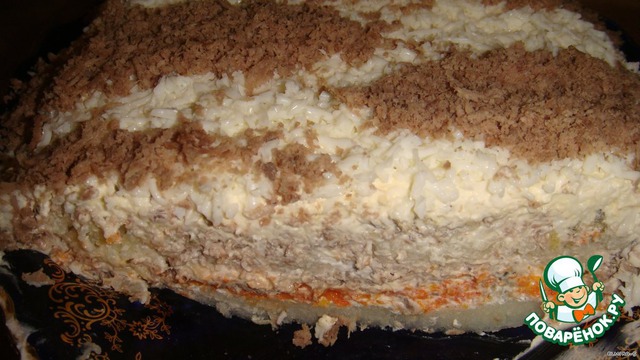 In the context of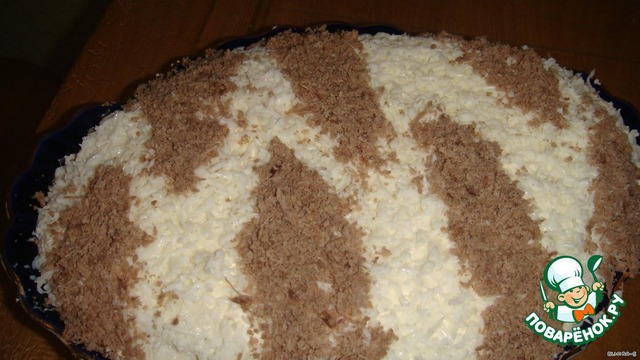 PRIATNOGO APPETITE!!!