Description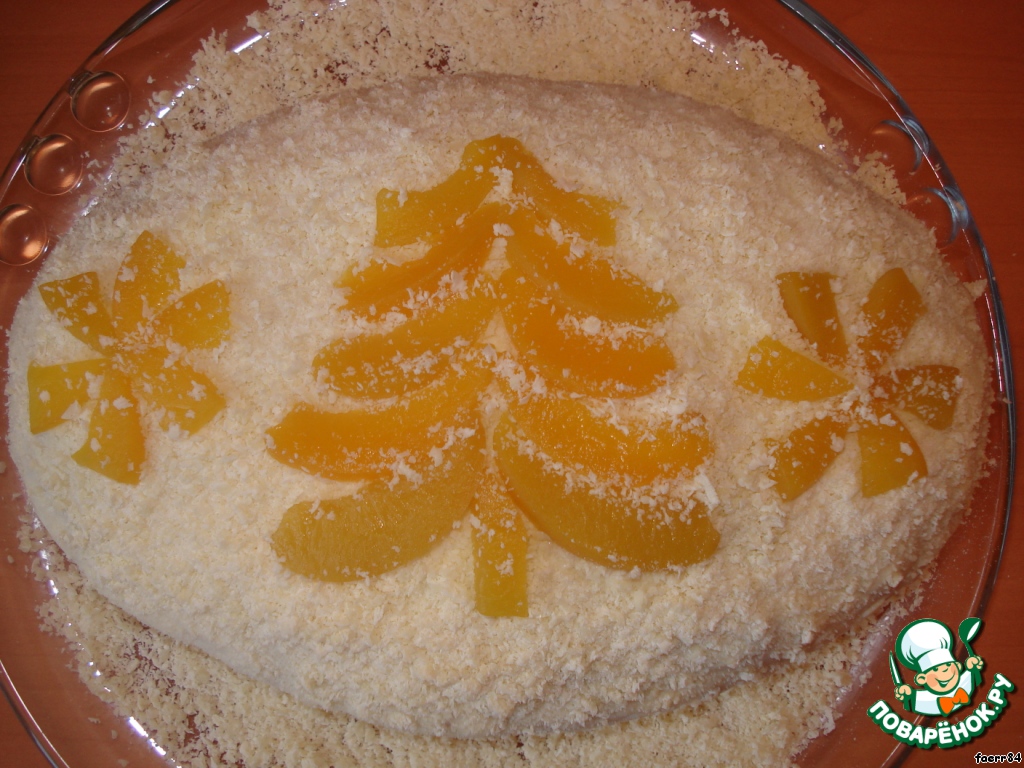 The idea of this cake I suggested to cook Iyshka , for what it separate thanks. Cooking a cake in the steamer is perfect for those who have no relations with the biscuits.
Ingredients
200 g

3 piece

4 piece

1 tsp

2 cup

500 g

2 cup
Cooking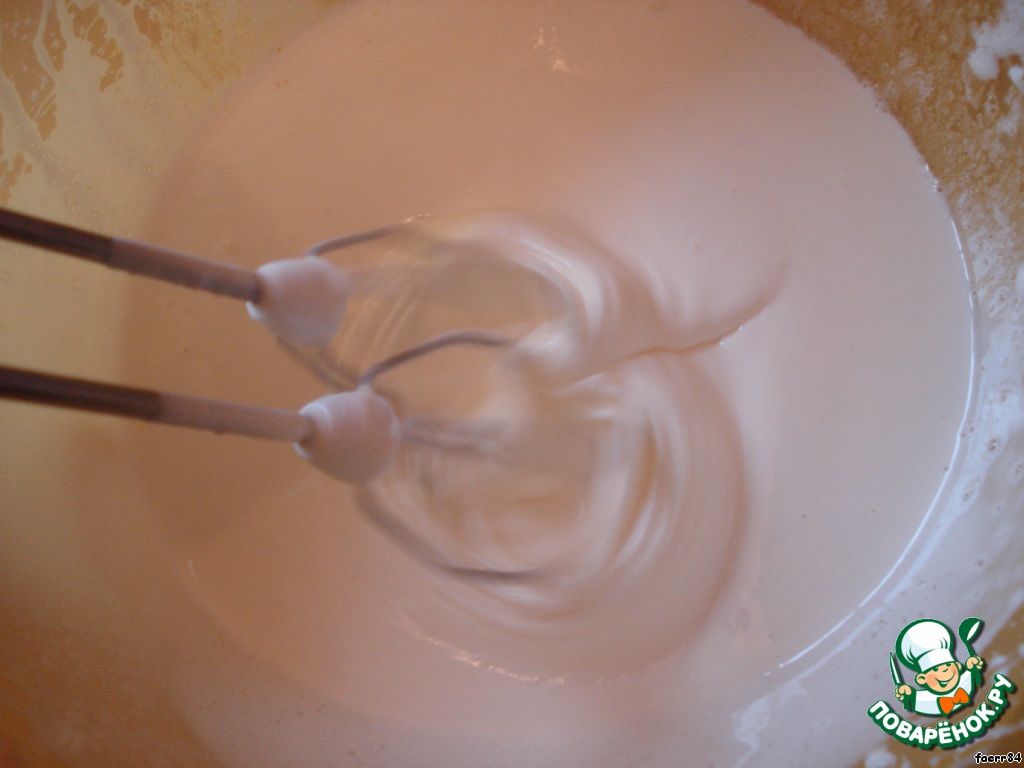 To begin with, you need to whisk the eggs with the sugar until a thick foam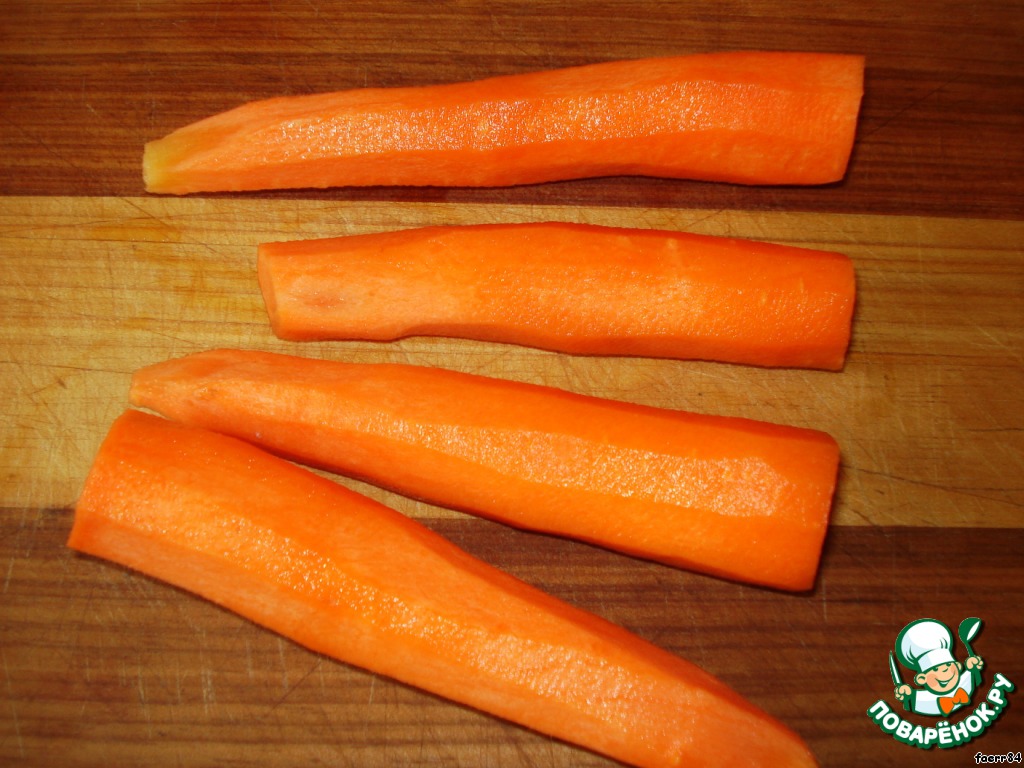 Peel carrots,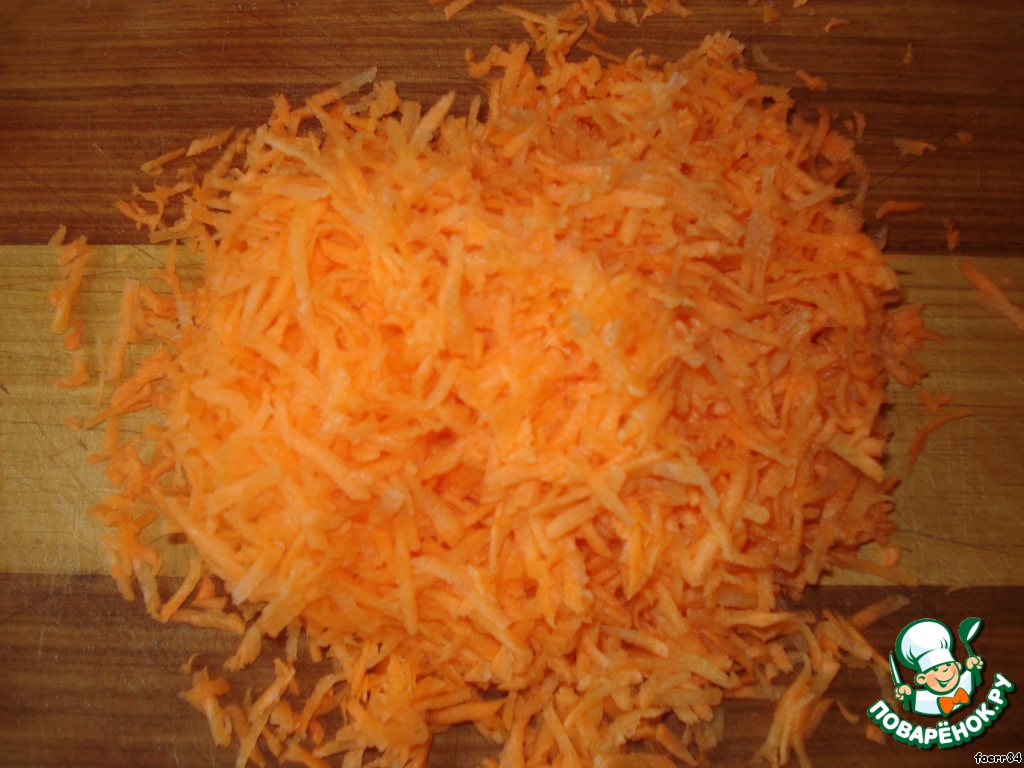 RUB on a small grater.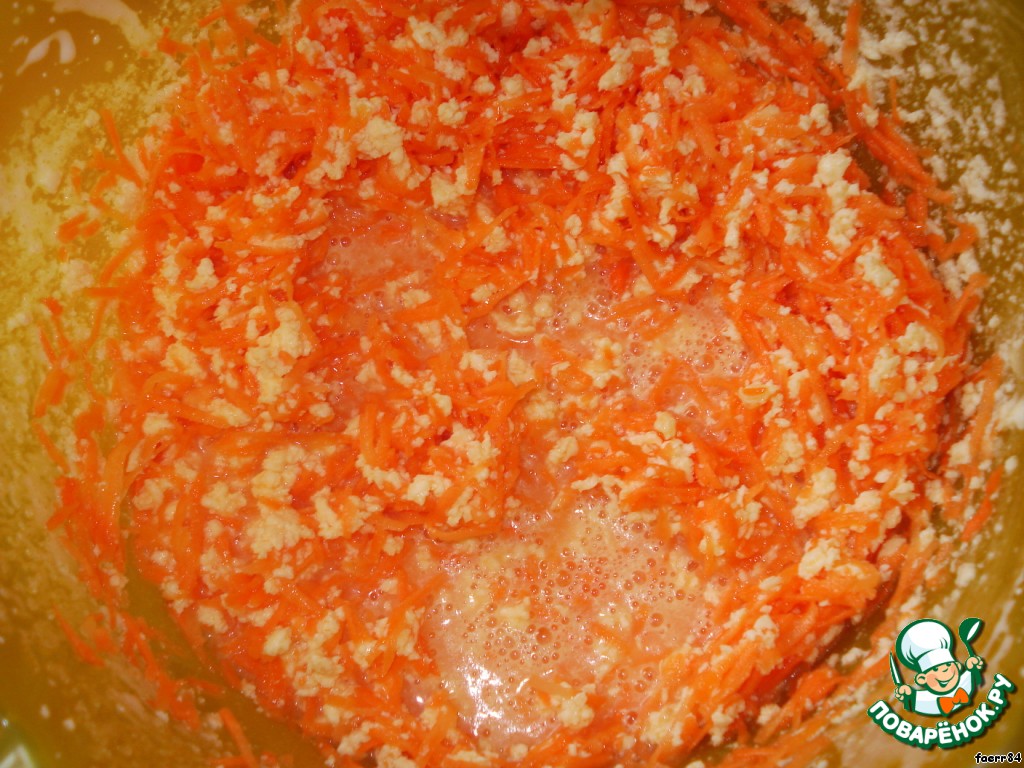 Mix with eggs, add sour cream, softened margarine, soda slaked vinegar and mix everything.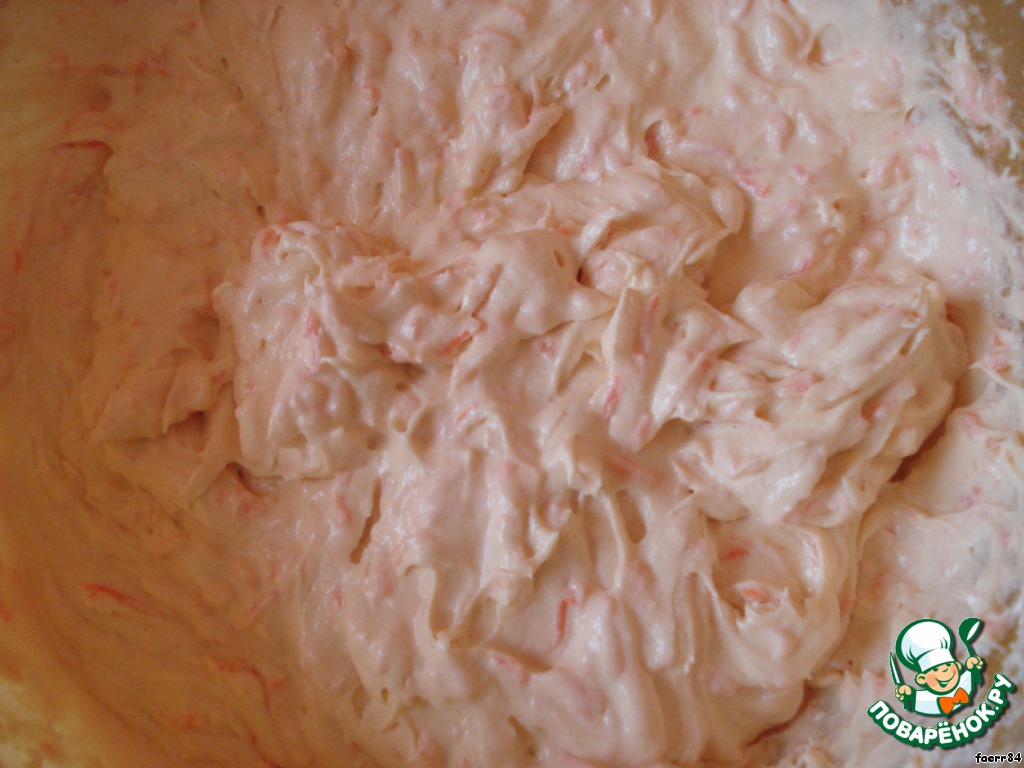 Gradually add the flour and whisk the batter with a mixer until creamy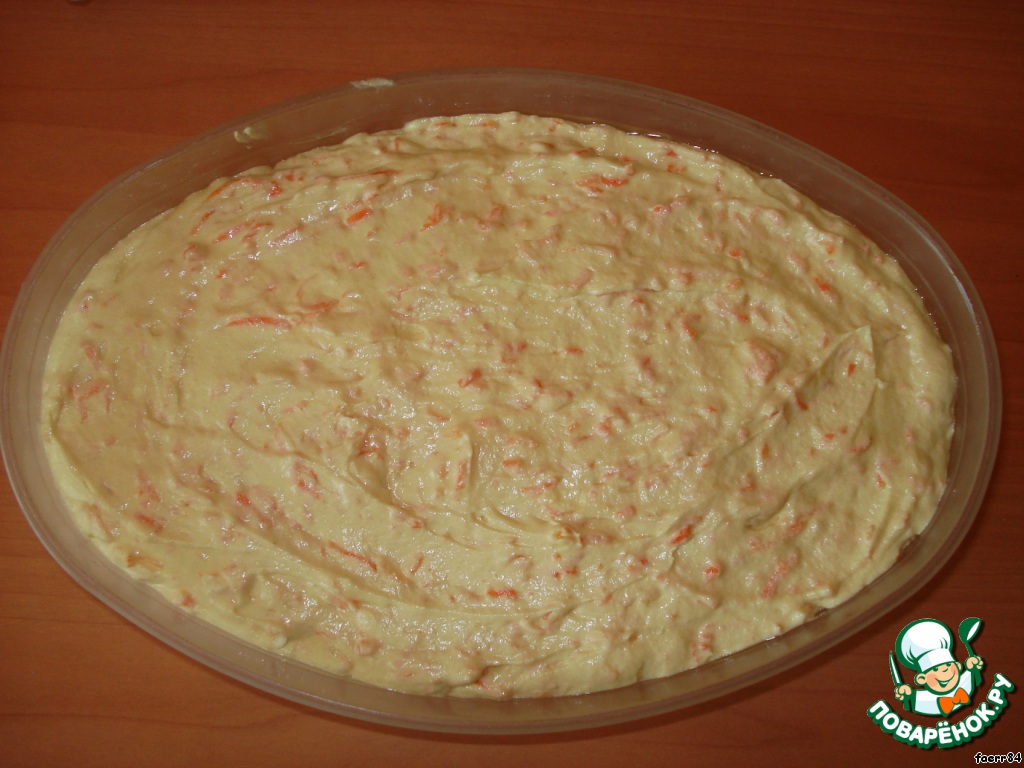 Spread the dough in a greased form, I have form for rice is very small, so I used a plastic container (size 15cm to 26cm)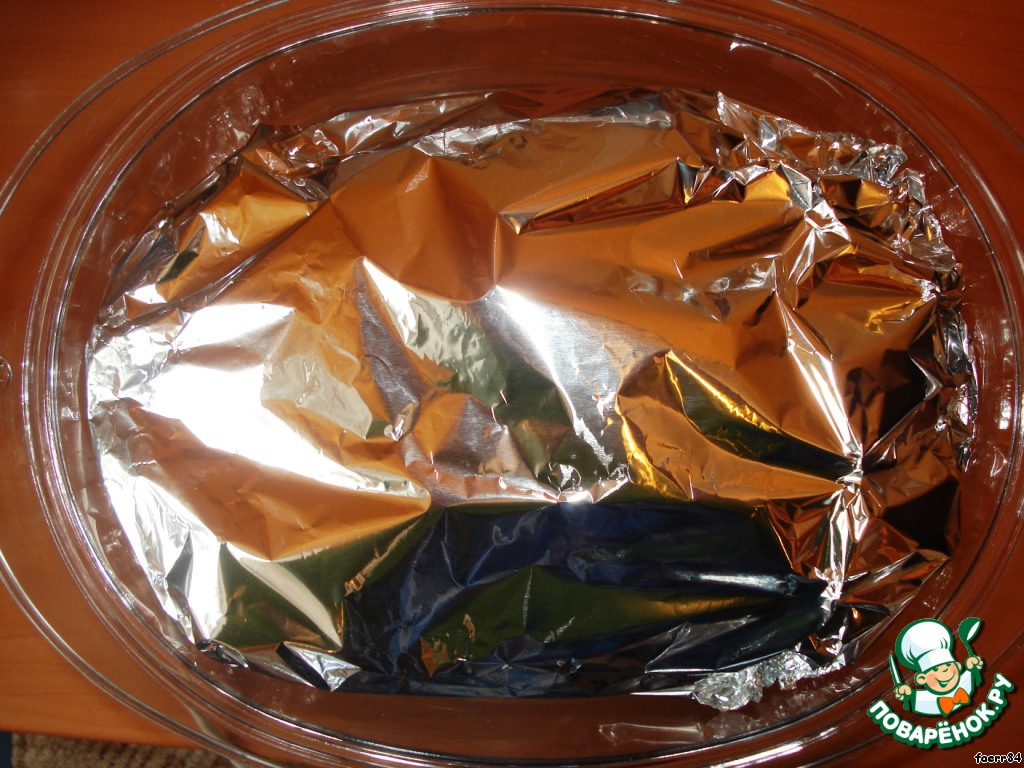 Be sure to close the form foil (given the fact that the dough will increase in size in 2 times). I have a steamer on 900Вт, I played for 1hr 15min (maybe it was possible to reduce the cooking time, but I did, to be sure)
Ready cake in half lengthwise and brush with sour cream with sugar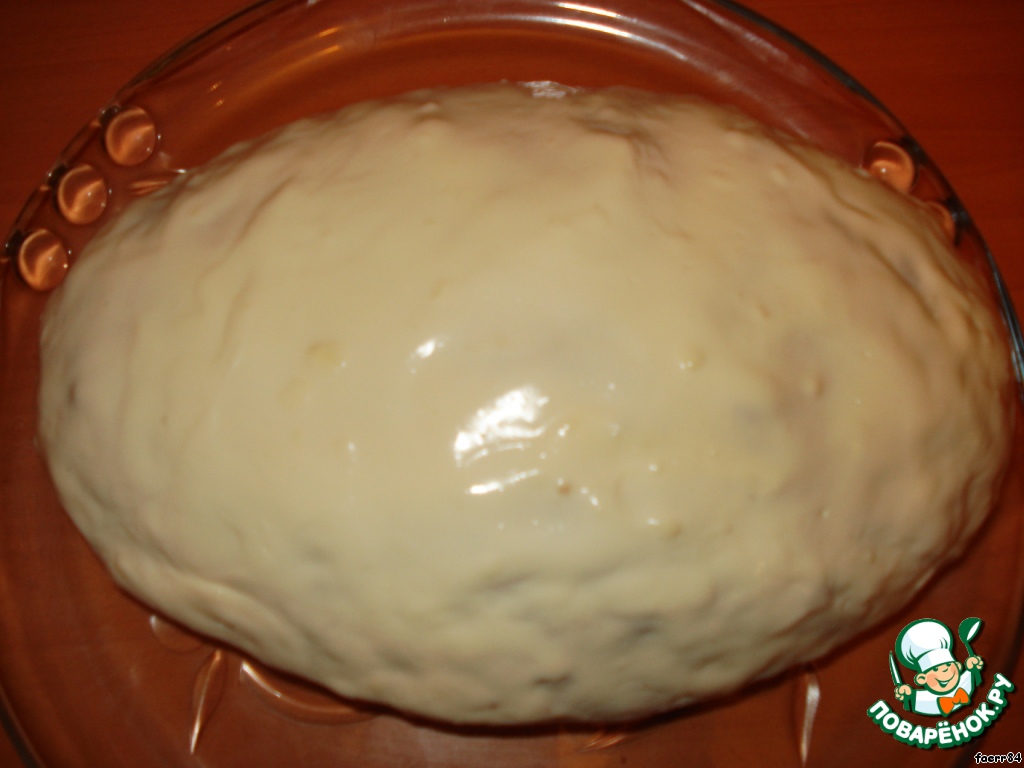 Coat with cream the whole cake. At this point the kitchen became husband and asked, "what Is that snow???", hence the name "Carrot snow"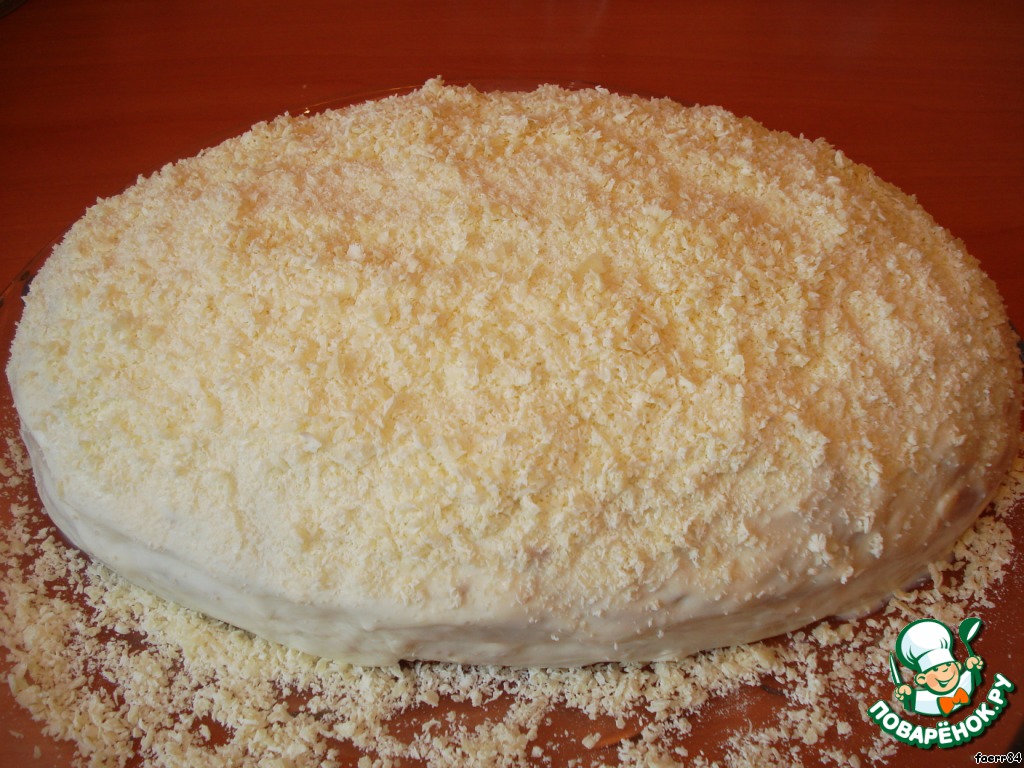 Sprinkle grated white chocolate (the simulated snow, snow all the same)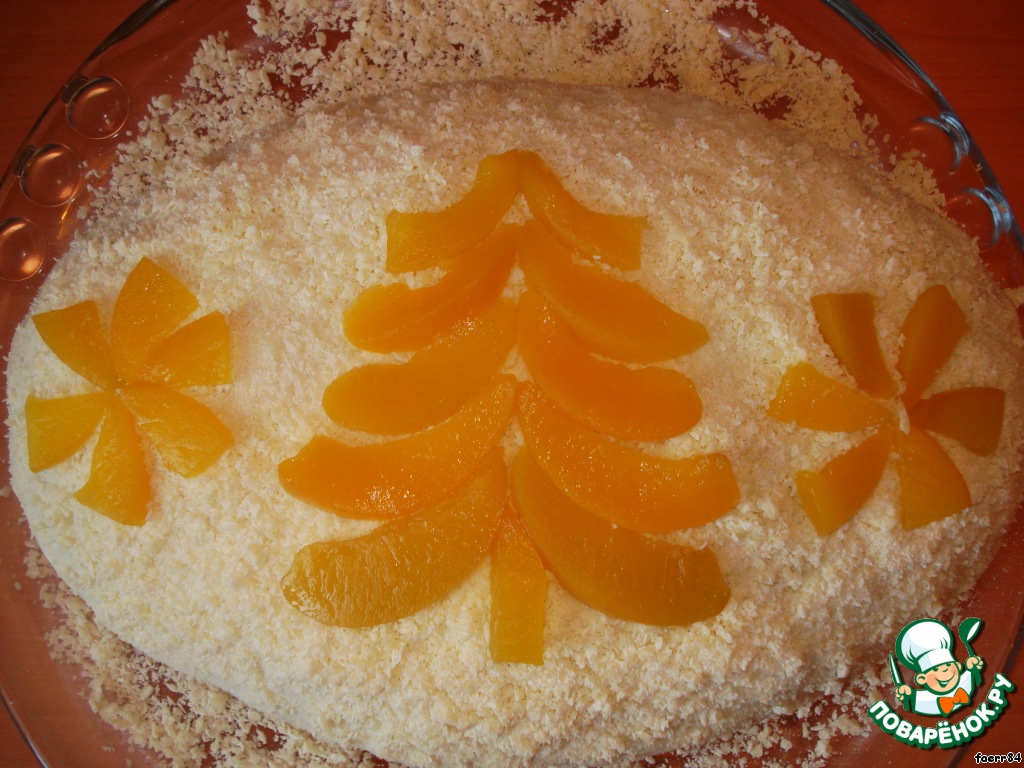 Decorate decided canned peaches,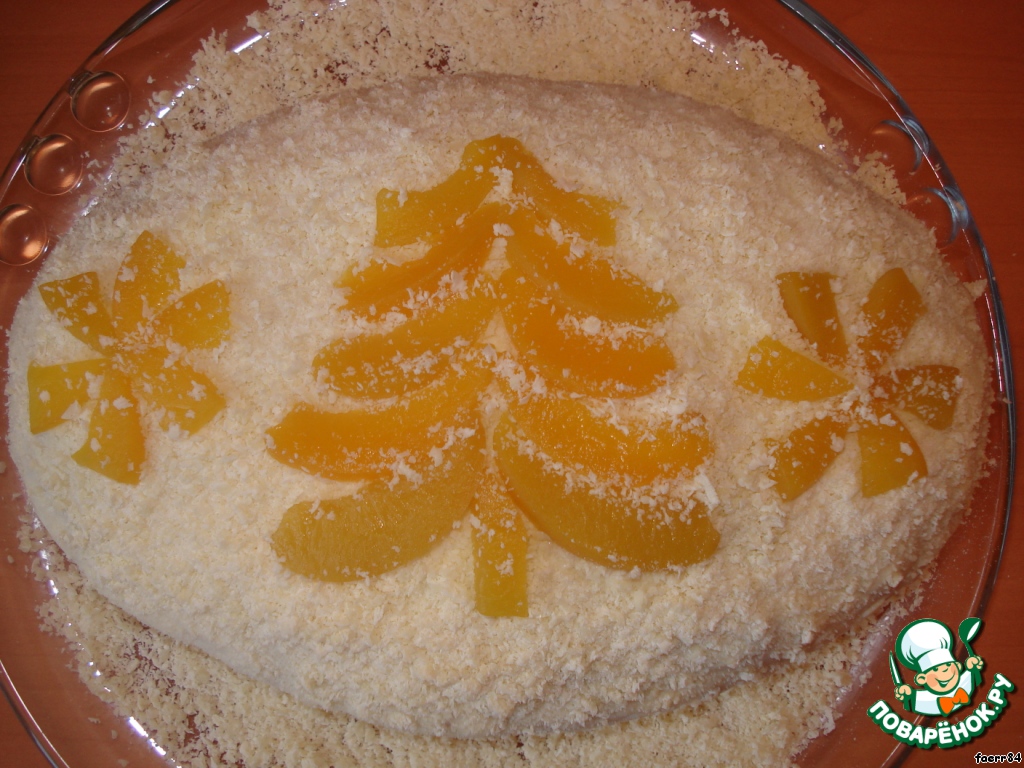 sprinkle them with the remnants of white chocolate, and a Christmas tree in the snow