Description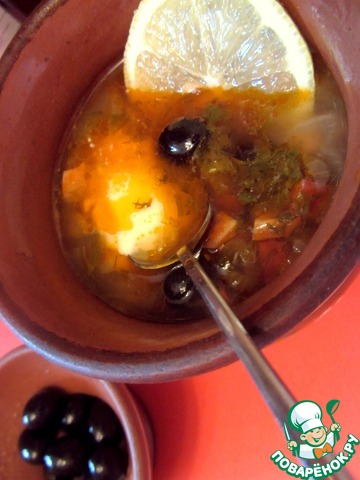 Each hostess your recipe soups, and I've seen a few, but all are slightly different. I offer you your option - perhaps someone will take note.
Ingredients
1 piece

1 piece

4 piece

3 piece

1 Tbsp

1 coup
//= Yii::t('app', 'Total calories: ') . $recipe['ingredients']['total_calories'] ?>
Cooking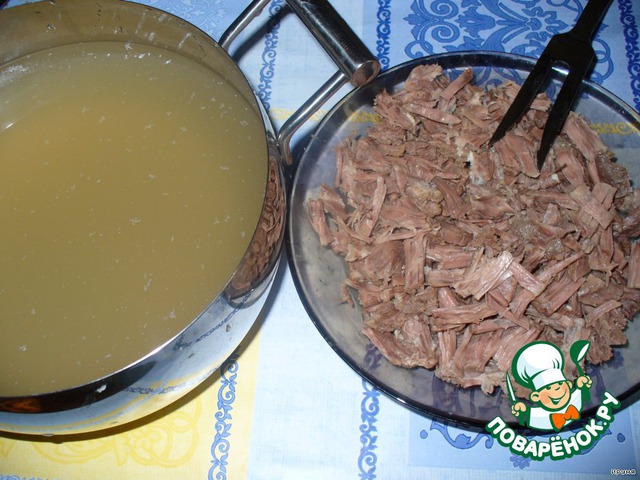 Boil the broth (1.5 hours) of meat. I take a bone, where a lot of meat - half soup, half - in other dishes leave (pasta, pancakes, or meat pies). Then strain the broth, meat separated from the bones and finely chop.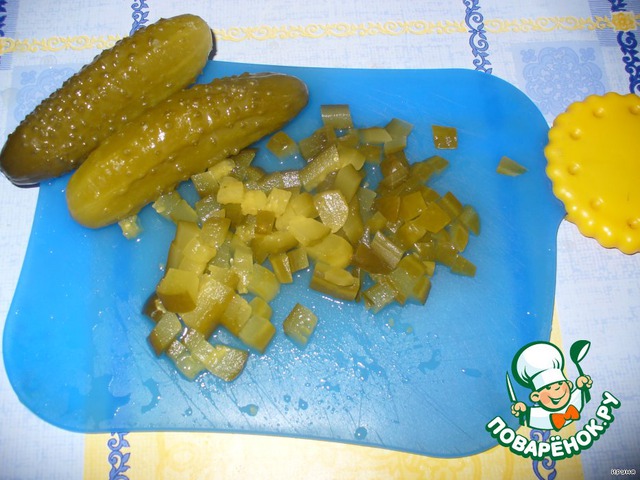 Pickled cucumbers cut into cubes.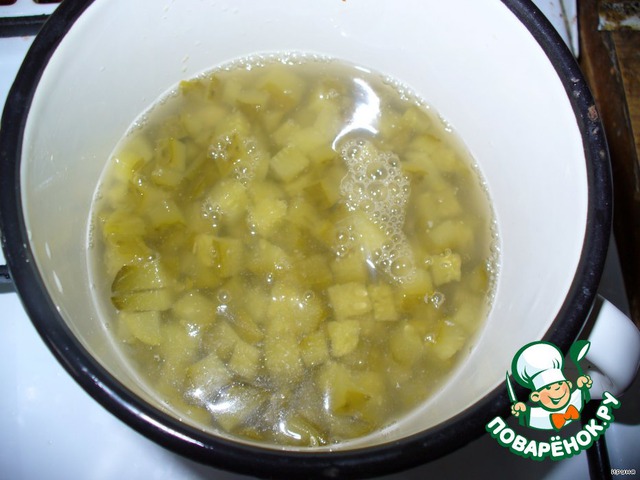 Put them in a small sauce pan and simmer in small amount of broth while preparing the rest for soups.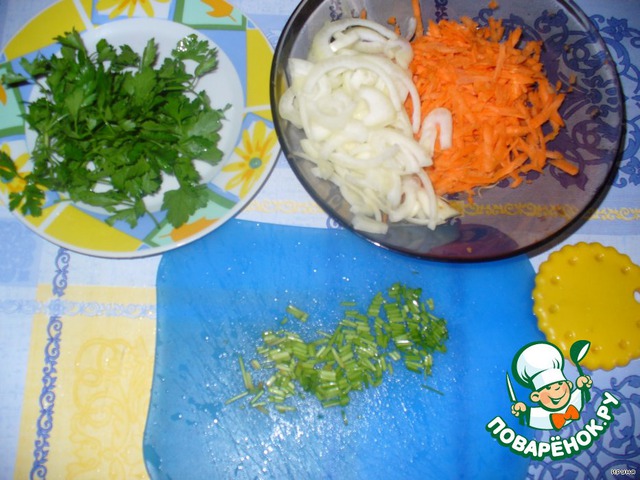 Carrots grate on a coarse grater, onion cut into half rings. The greens cut the stems and slice them. Leaves of green is left.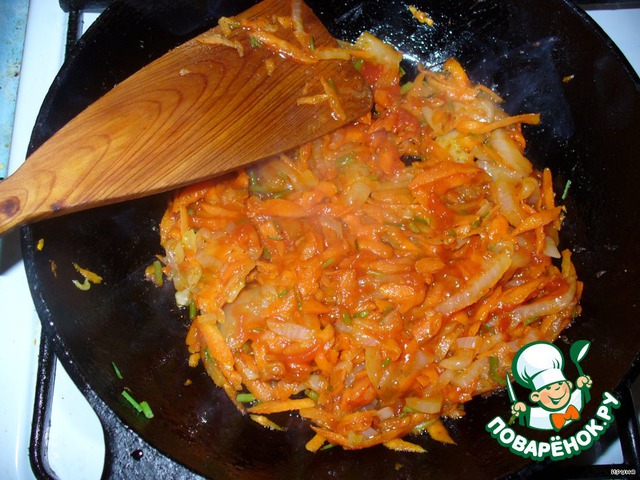 All this fry in vegetable oil. Season with salt and pepper, add the tomato paste and a little put out.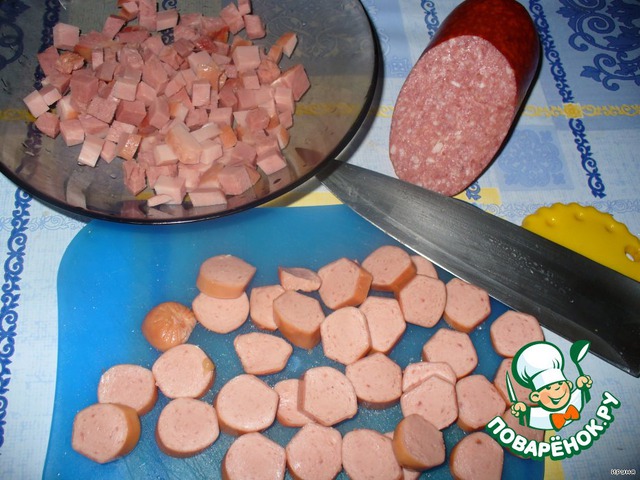 Sausage cut into slices, ham and smoked sausage - diced.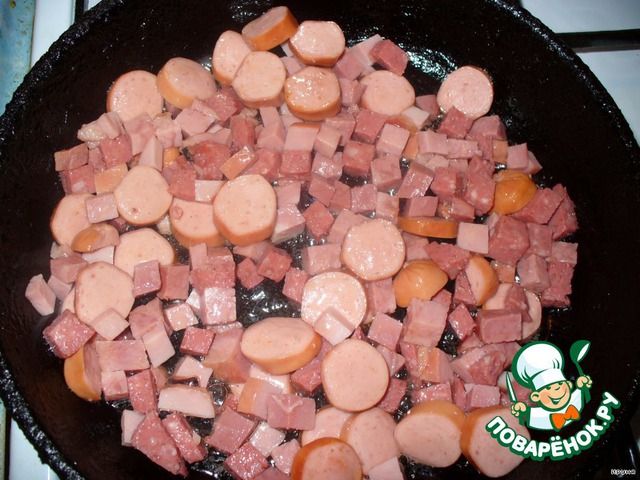 Cold cuts and fry them in butter in another pan until slightly Golden.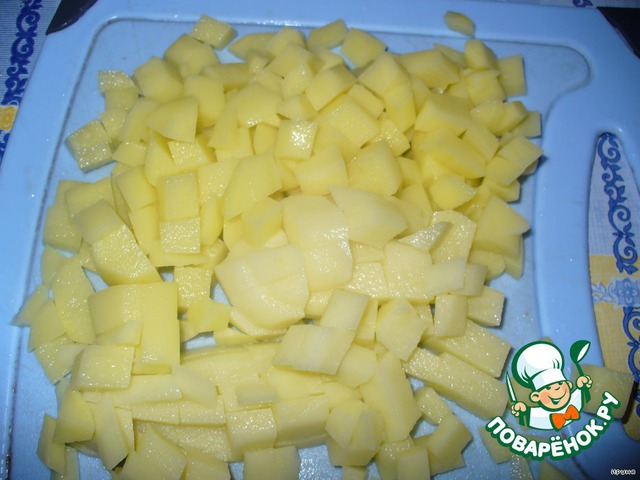 Broth put on the fire, when it boils, lower the diced potatoes.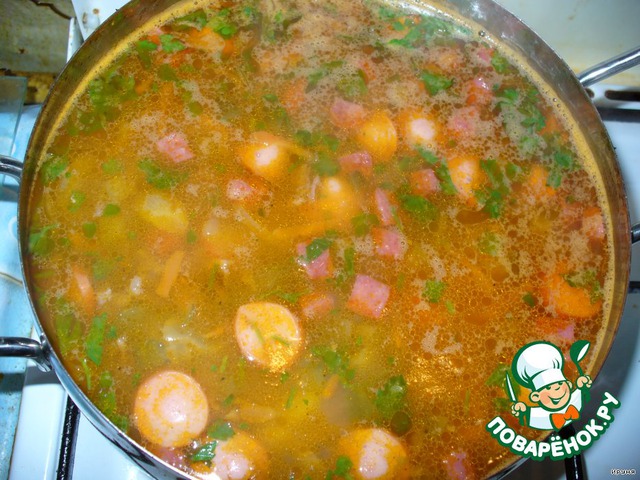 When the potatoes are almost cooked (need to try), omit the cucumbers, along with the broth in which they were boiled, after all both pans and sliced the meat from the broth. Boil, if necessary, it needs more salt and pepper to taste. Left the leaves green chop it and sprinkle soup on top.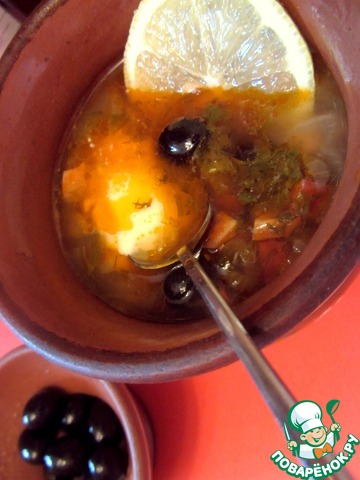 This step is optional. Pour soup in pot and then in the oven (until boiling). Before serving in each pot (or dish) to put the sour cream, some black olives and a slice of lemon. By the way, my husband eats some reason, no sour cream... Bon appetit!