Description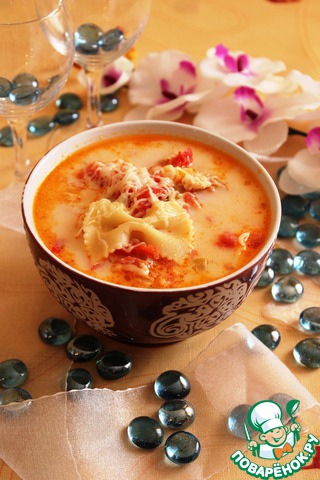 Rich creamy soup, incredibly tasty and tender.
Ingredients
2 Tbsp

1 cup

3 Tbsp

300 g

The Apium graveolens Dulce

2 piece

1 piece

1 piece

500 g

250 g

1.5 l
Cooking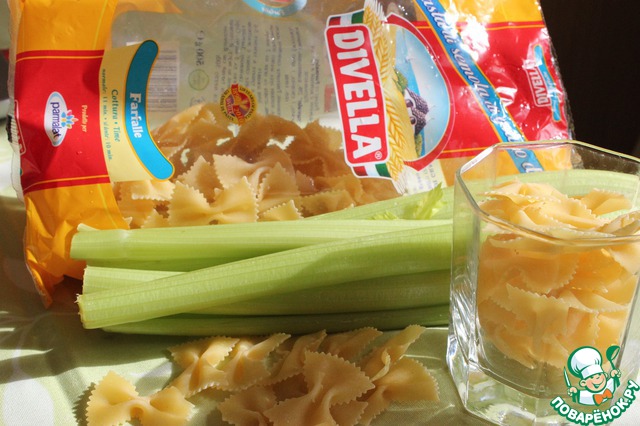 The macaroni and boil until tender in salted water, drain in a colander.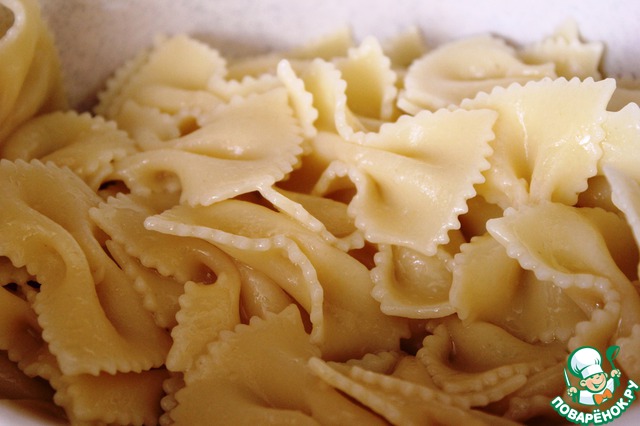 Mix with 1 tbsp of olive oil.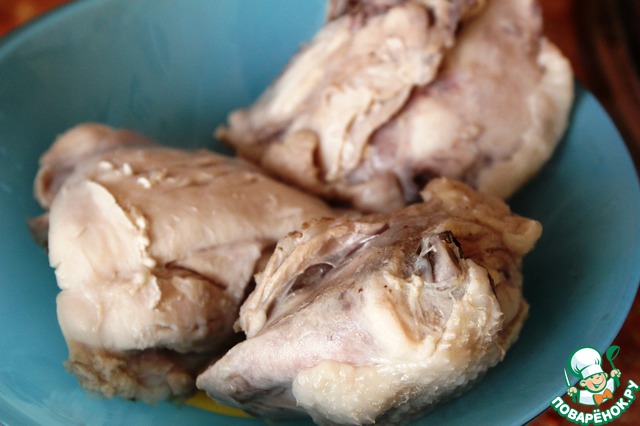 Chicken cut into pieces. Wash. Cover with water, bring to boil, cook until tender. To separate the meat from the bones. The broth drain into a separate pot.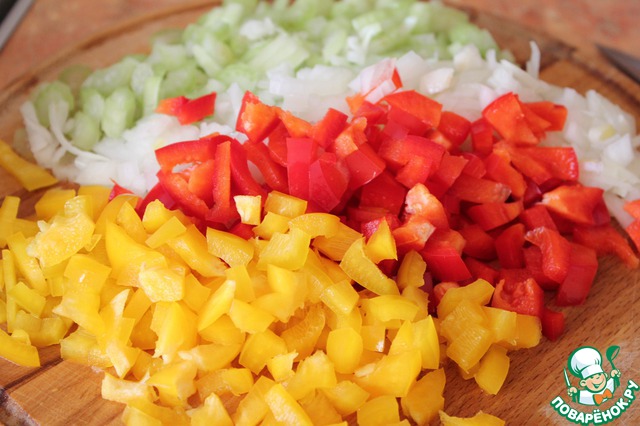 Vegetables finely chop.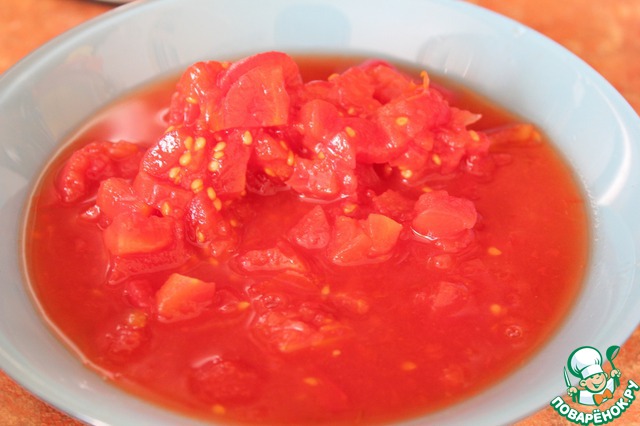 Tomatoes in own juice peel, chop.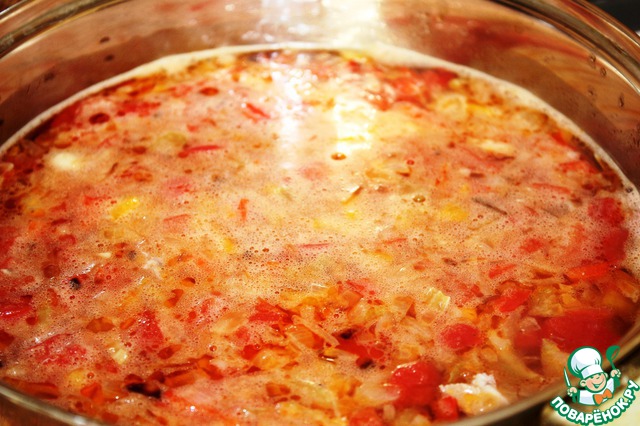 In a pan fry the onion, pepper and celery. In chicken broth (or water if you want the soup less rich) to lower the roasted vegetables, chicken pieces, peeled tomatoes with their juice, bring to boil, reduce heat.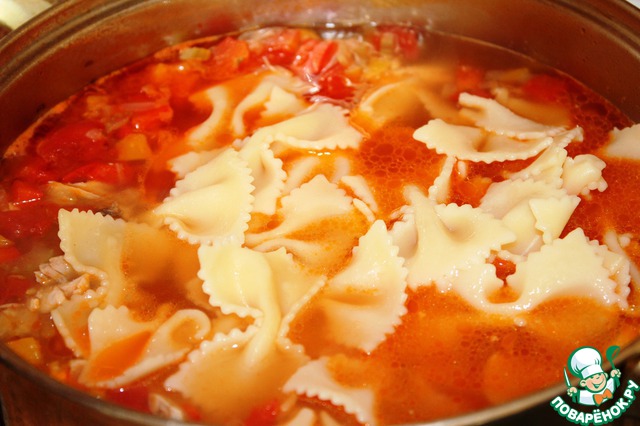 Put in soup pasta.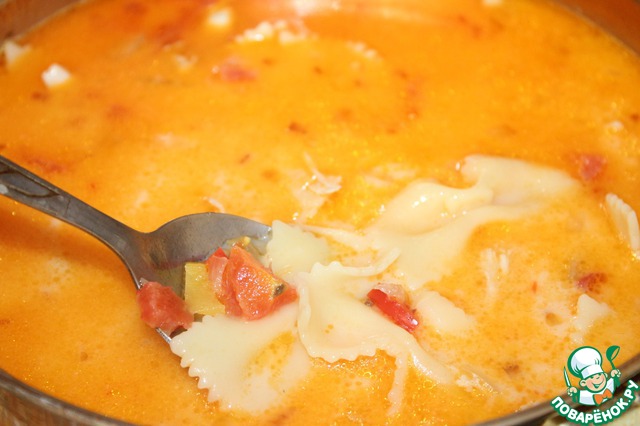 Pour the cream, stir, season with salt to taste. Do not let it boil (the cream might curdle). Turn off the heat. Feeding.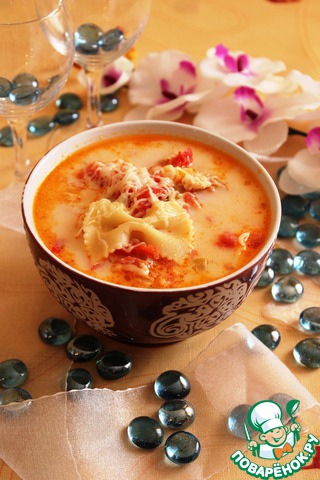 When serving, sprinkle with grated cheese. Bon appetit!