Description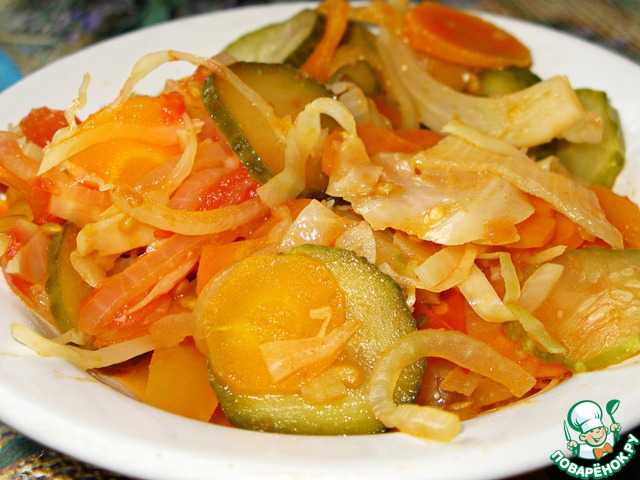 On the website there is a recipe without the pictures, so I hope my will not be superfluous. It is a delicious vegetable salad for the winter, prepared without much hassle, well kept. Colleagues often ask me to bring a jar on the table, always eat with a Bang! Source: "the Tablecloth-With Samobranka", Eugene Veselkova.
Ingredients
1 kg

1 kg

1 kg

1 kg

1 kg

3 kg

1 cup

90 g

250 g

8 piece

5 piece

150 ml
Cooking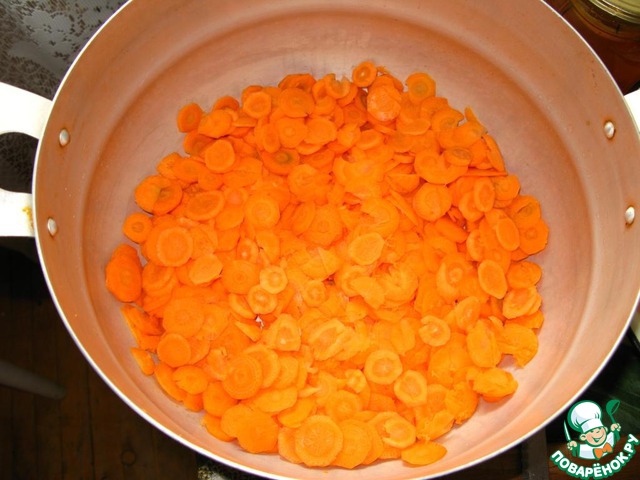 In a large pot (I usually cook in Montevarchi) put a layer of sliced carrots.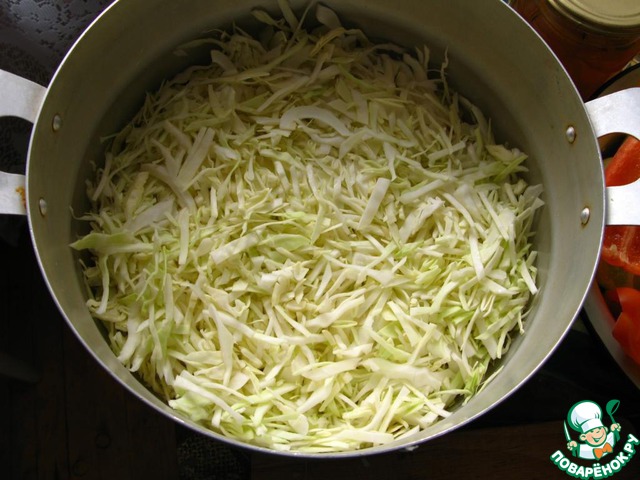 Then a layer of slaw.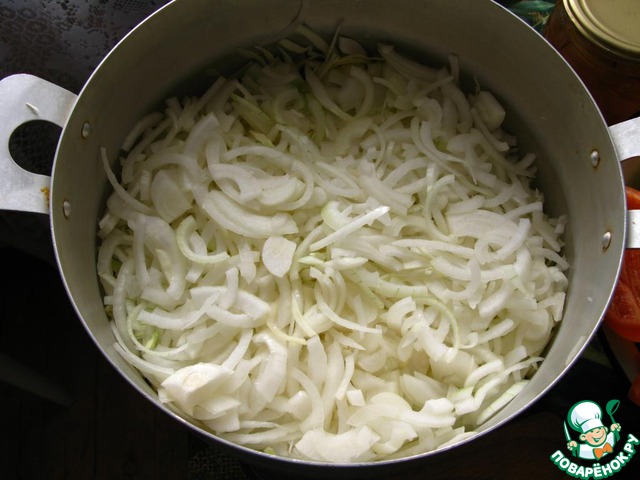 The chopped onion.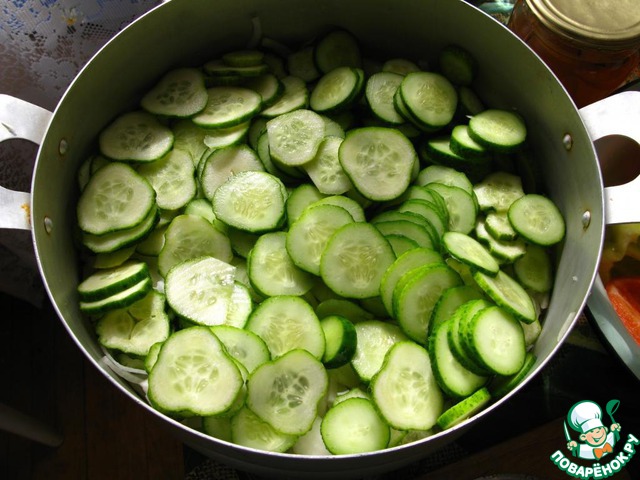 Slices of cucumbers.
Bell pepper (I cut half rings).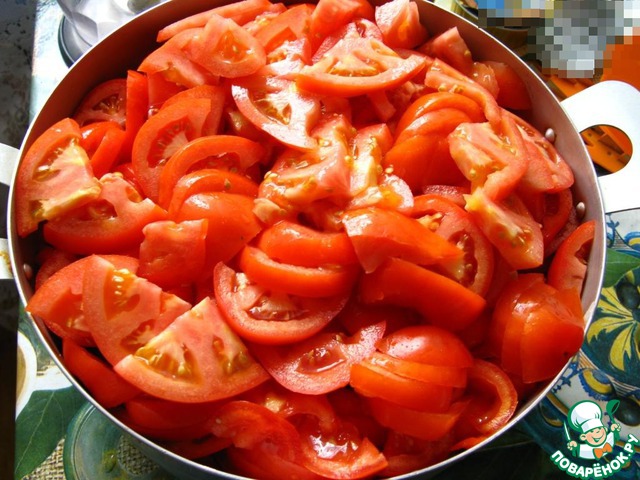 Slices of tomatoes. Put the saucepan on the fire, the layers do not mix! Do not be afraid that the pan is loaded with the top when the salad is warmed and the vegetables will give the juice, the mixture will settle.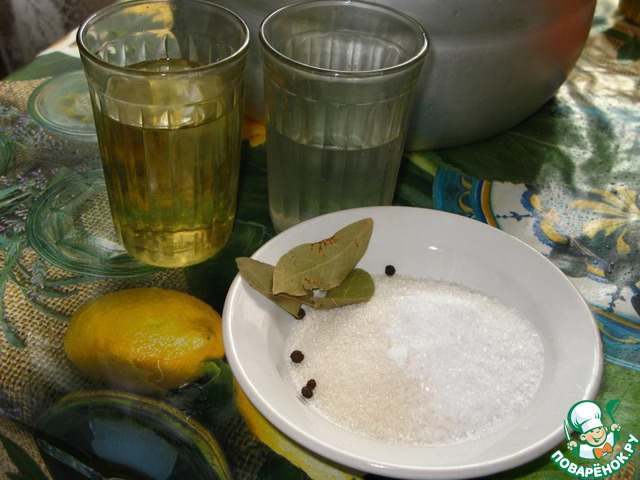 Meanwhile prepare the ingredients for filling: oil, vinegar, sugar, salt and spices.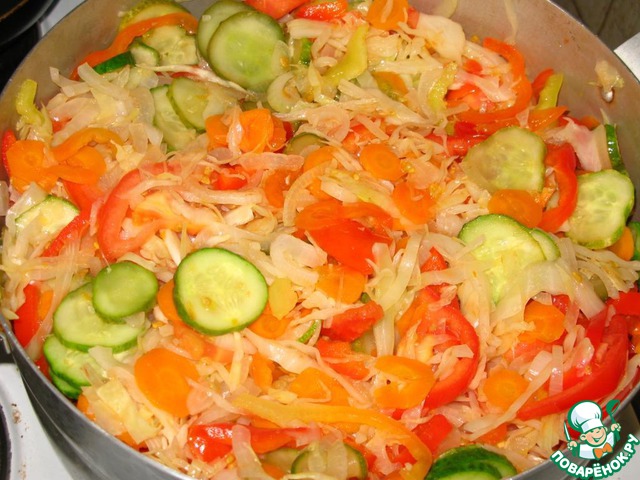 When the contents of the pan warms up and comes to a boil, add all seasonings and mix well. Again, wait until boiling and cook for 5 minutes.
Hot salad spread into the prepared jars. Then banks sterilize: 0,5 l - 5 minutes, 1 l - 10 minutes.
Roll up the finished salad. After cooling I glued to the lid masking tape on which the marker write the name. Output: 7 litres.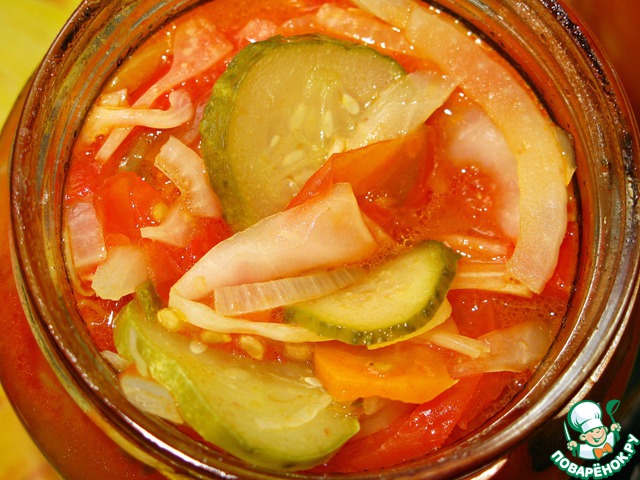 Here is the salad. In the winter, with potatoes, sweet deal! )))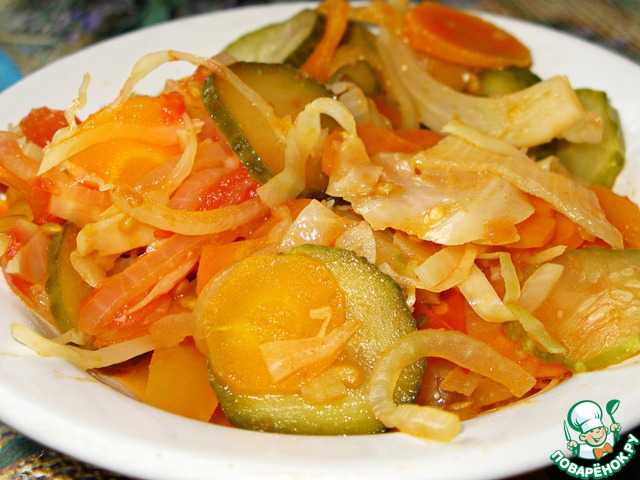 I would be glad if you will like it! Delicious winter! :) PS. For a photo sorry - we took three years ago...