Description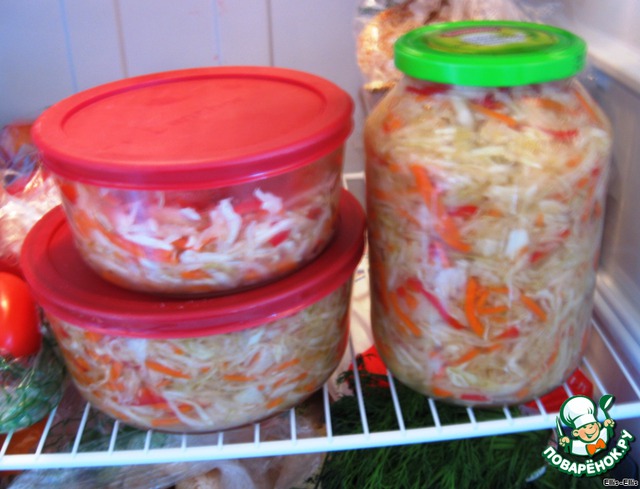 Love this recipe for the fact that the cabbage turns crisp, but it has a very mild delicate flavor. During the next attack of nostalgia I decided to ferment this cabbage. Sometimes I want to eat with friends from childhood produktov and abroad to buy them is very problematic, and expensive. Actually start... You know what to cut cabbage must be strictly on certain days?
Ingredients
5 kg

1 kg

1 kg

1 kg

250 ml

500 ml

350 g

4 Tbsp
Cooking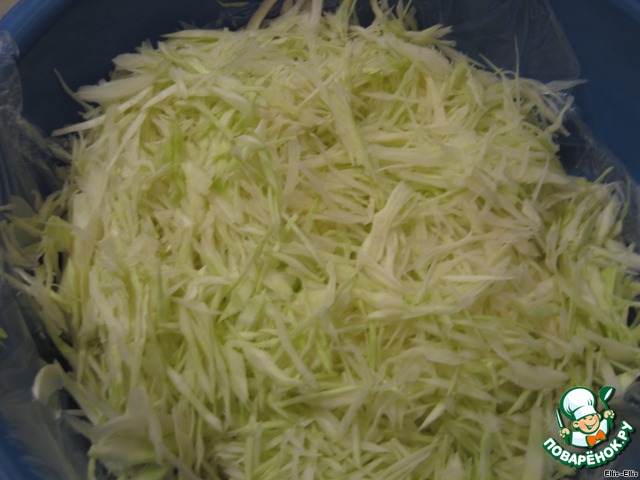 Very finely chop the cabbage. That's why I don't like the purchase, it often coarsely chopped. :- (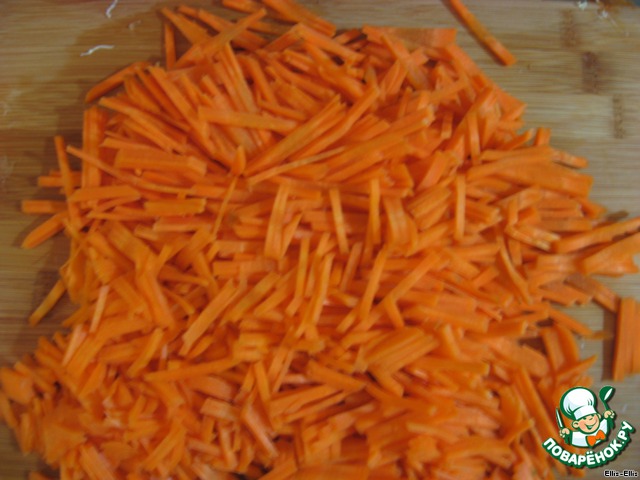 As thin as possible cut the carrots.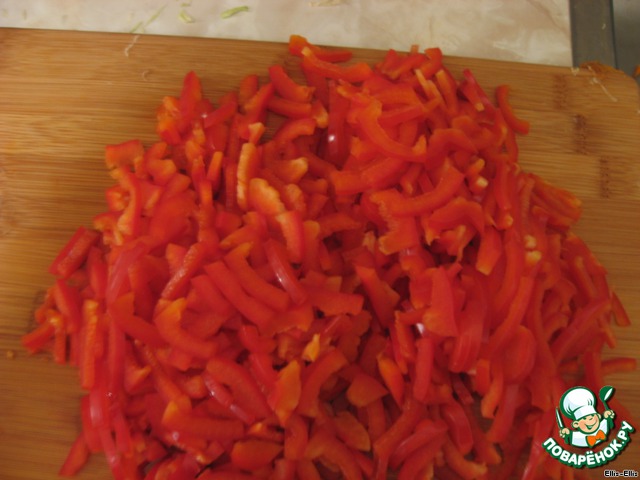 Red pepper also to try to slice thinly. Looks nice when the carrots and peppers the same size, but the taste of equal size has absolutely no effect ;-) the Red pepper I especially recommend it the best not so much in color as in taste. This is my mom's advice, which has made this cabbage for more than 20 years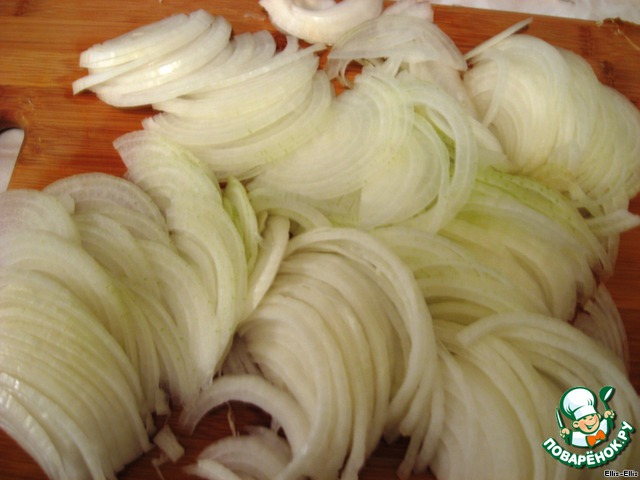 Onions cut thin half-rings. Really do not advise to take the purple bow, it makes the cabbage. This is already a tip from me
Prepare the marinade: mix salt (spoons with top), sugar, vinegar, vegetable oil.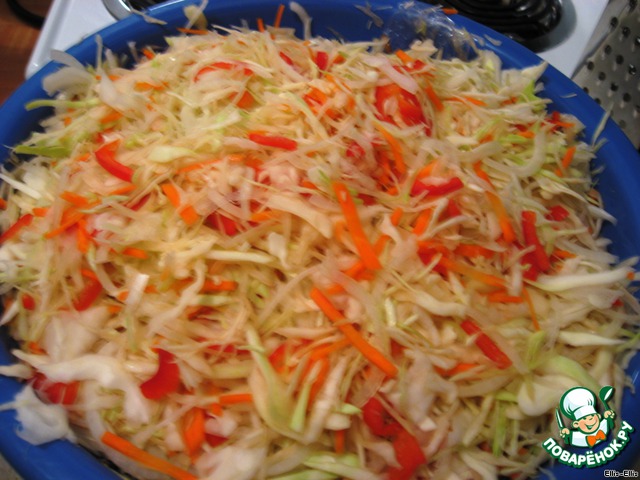 Thoroughly mix cabbage, carrots, bell peppers and onions. Pour the marinade. Mix thoroughly. Fold in the enamel bucket and let stand for 2 days.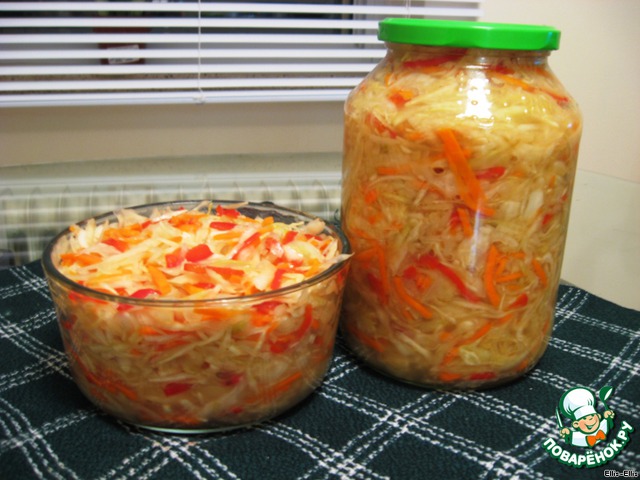 After 2 days the cabbage is ready to eat. Storage lay on the banks or in a glass bowl, close with plastic caps.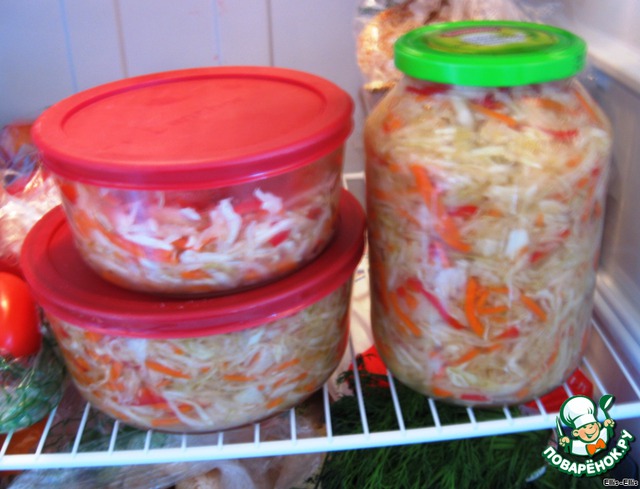 Put into a cold place.