Description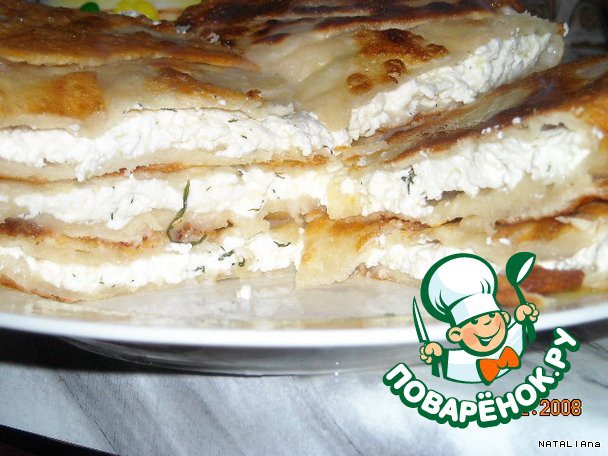 My husband loves traditional pies... I had to learn, the recipe of mother-in-law...!!!
Ingredients
0.5 l

1 tsp

0.5 tsp

1 kg

3 piece

1 kg
Cooking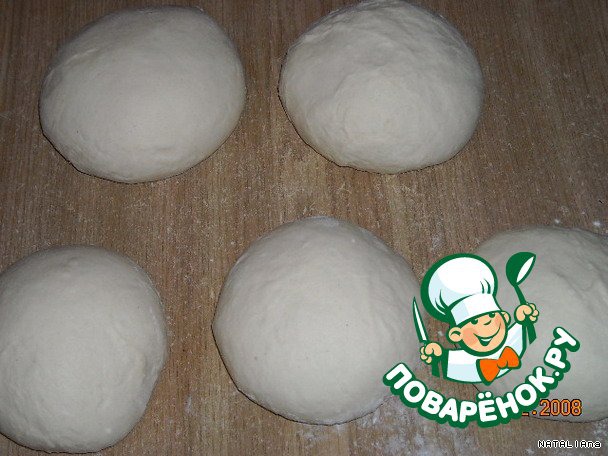 From yogurt, soda, salt and flour (about 1 kg) knead a soft dough, divide it into 5 parts, to form the buns and leave to rest for half an hour. At this time, you can do filling, it can be any (cabbage, potatoes, leeks and dill), but I got my cheese. Cheese salt, add eggs, dill and mix well.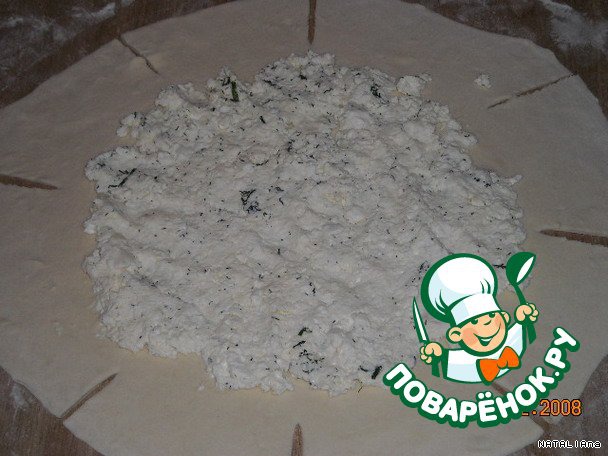 Roll our cake, in the center put the stuffing and make cuts (as in the picture - 8 cuts).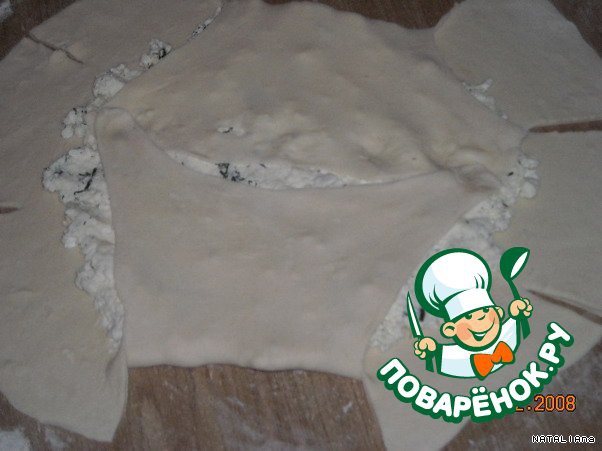 Stretch the dough and pull it towards the center as do on the opposite side.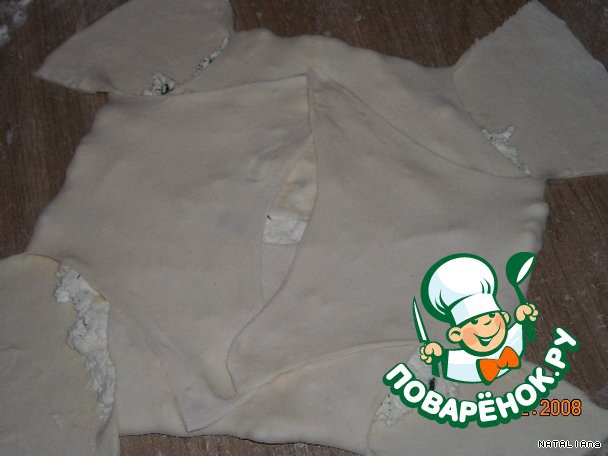 And do that again.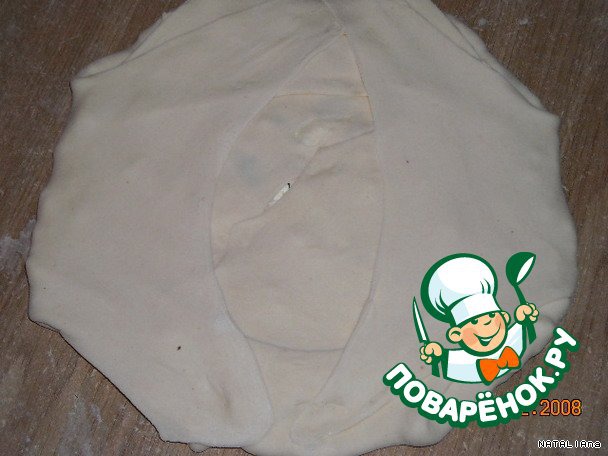 Then the 2 sides that we have left, drawn not to the penny, and on the edge.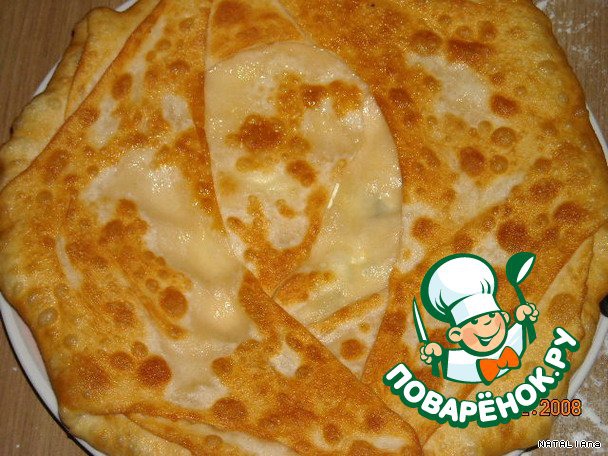 Fry in hot oil on medium heat on both sides.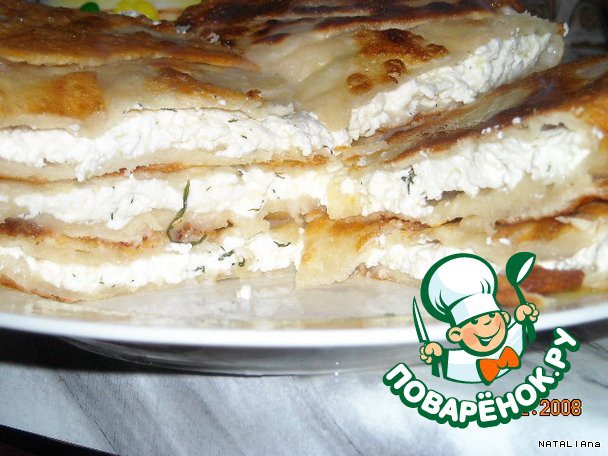 Cut, pour yourself a fragrant gulls or juice and enjoy!