Description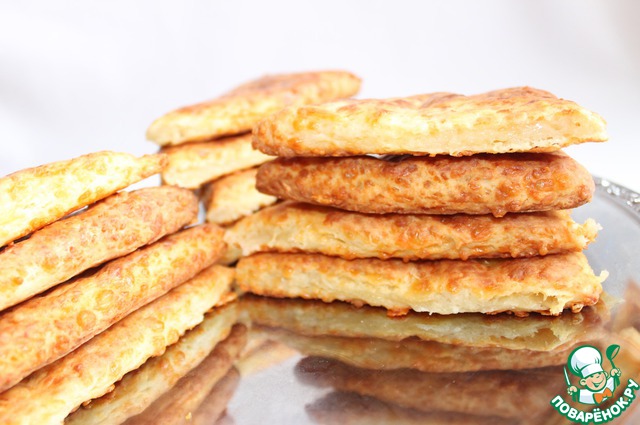 Want to share your favorite recipe cakes. They are so delicious that it is impossible to put down. Be sure to try!
Ingredients
400 g

240 ml

60 g

2 tsp

0.5 tsp

280 g
Cooking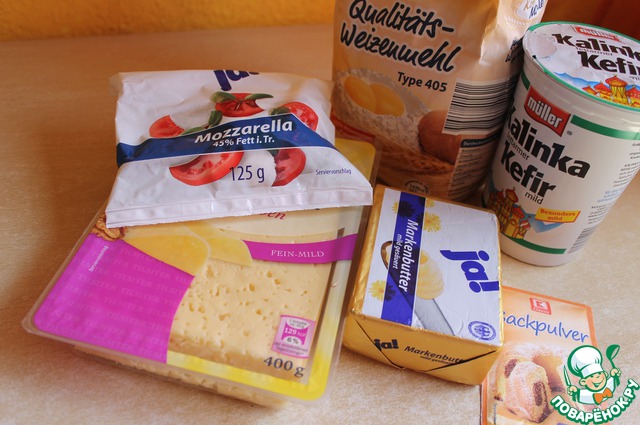 Such products we need. You can use any cheese, I had mozzarella. Especially good this recipe is when the house lost the cheese, sometimes it is.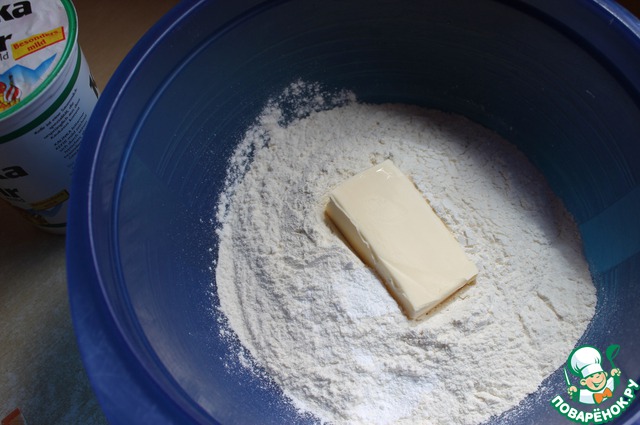 Mix in the bowl all the dry products. Add the cold butter and chop it with a knife. You can mash them with a fork or just hands.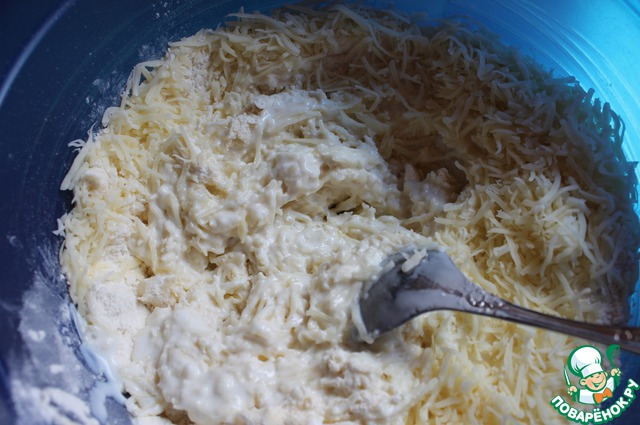 Add the grated cheese, stir and pour our kefir.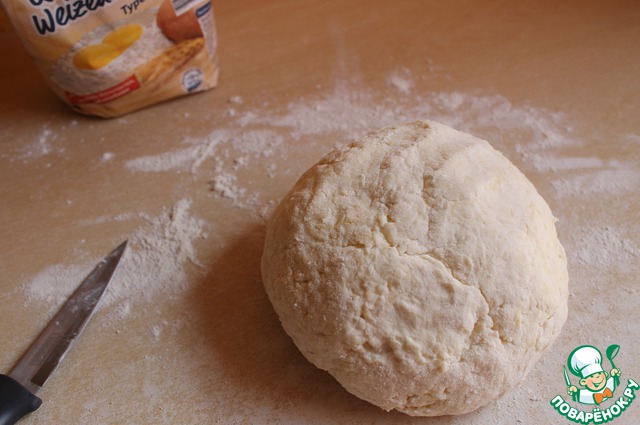 Make dough. It will be sticky. You can pour a bit of flour.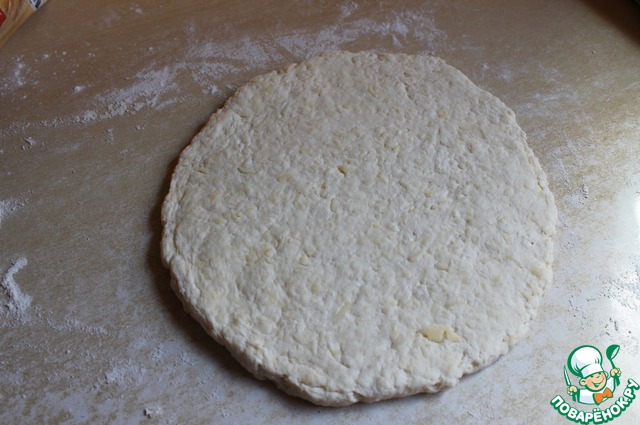 Divide it into 2 parts. One part rastem flat but not thin, about cm2 thick.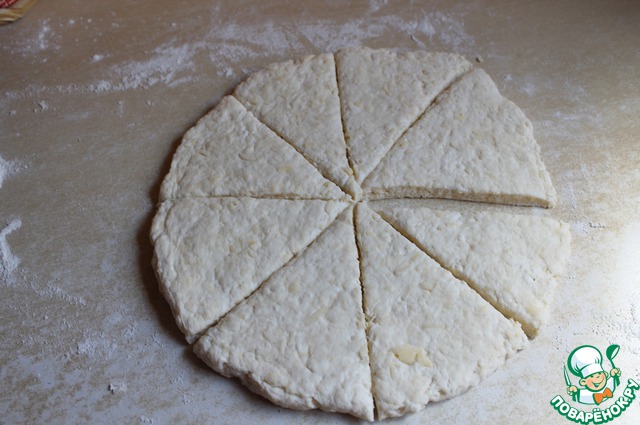 Divide into 8 parts.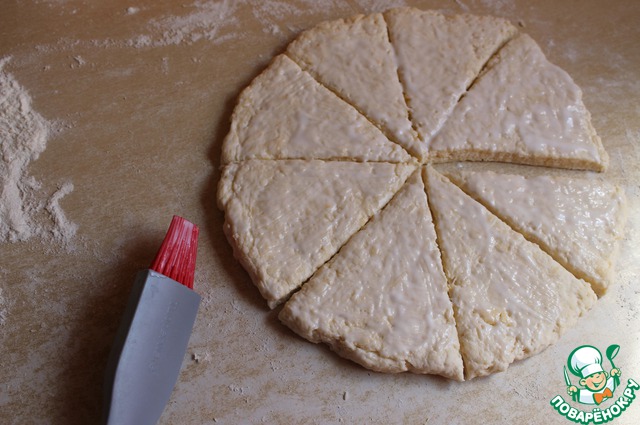 Put some on top of yogurt. Put in the oven for 20 minutes at 200g.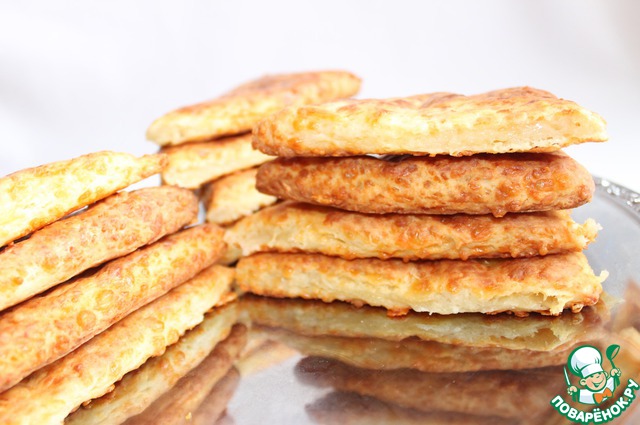 Well, the smell of the cakes is for the whole house! And they fly away like seeds. Help yourself!