Description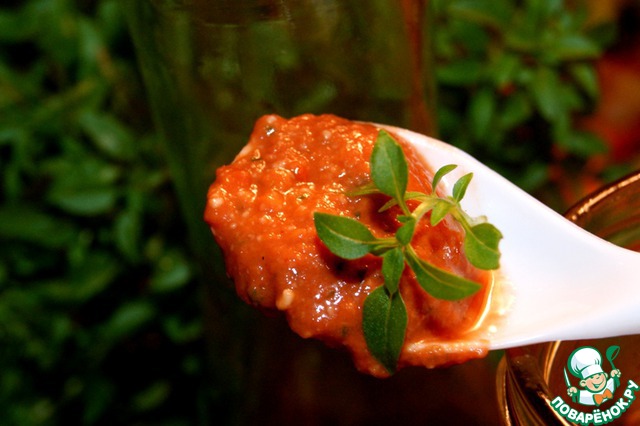 Pesto alla siciliana. Tender, not quite normal, but very delicious and aromatic pesto, where the principal role is assigned to the tomatoes!
Ingredients
250 g

25 g

50 g

25 g

50 ml

2 tooth
Cooking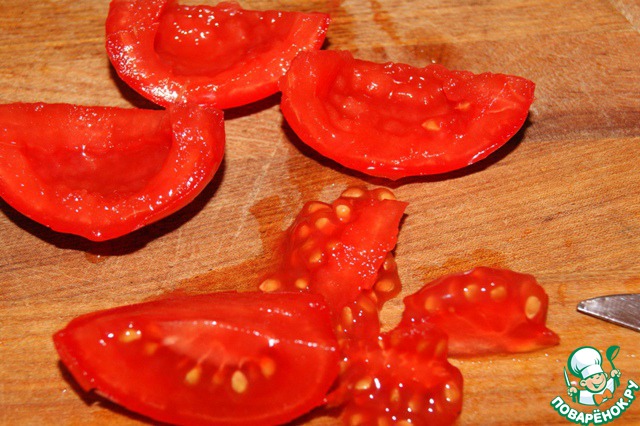 Tomatoes cut into 4 pieces, remove seeds and juice. Cut into small pieces..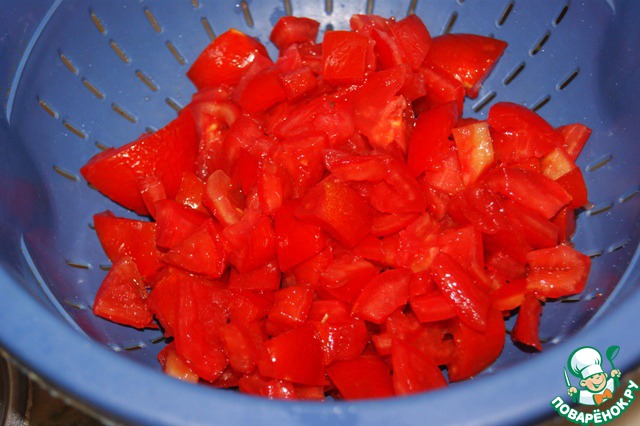 .. and drain in a colander for 1 hour to drain off the juice.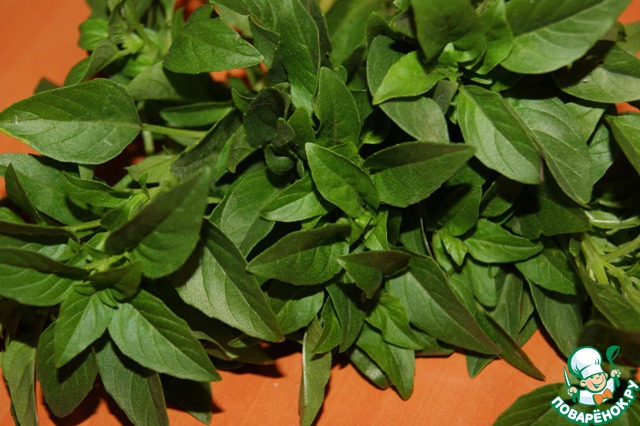 Basil clean from the stalks (use only the leaves).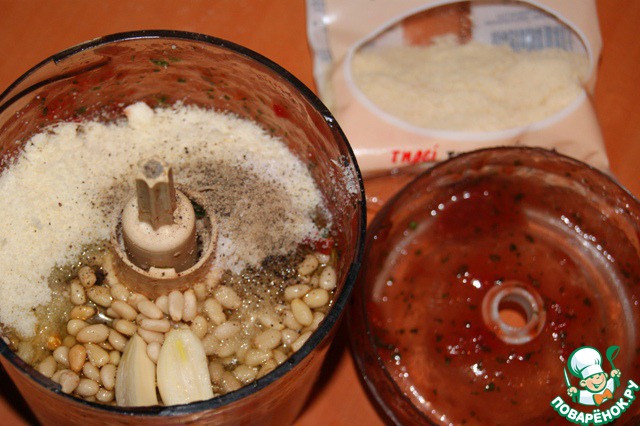 Put into blender tomatoes, Basil and punch in mode, pulse to puree. Add the nuts, garlic, oil, Parmesan, salt and pepper...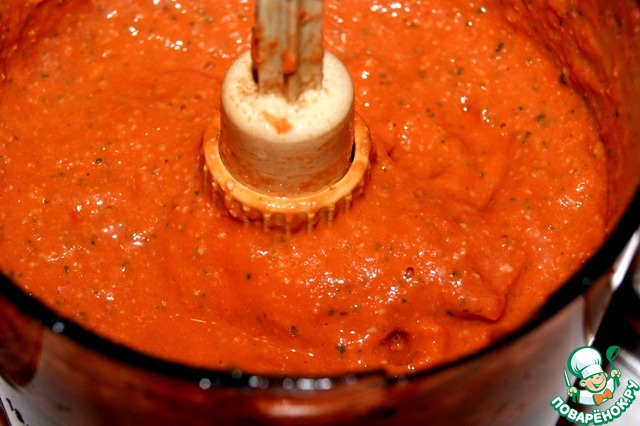 .. and to penetrate more thoroughly to a smooth paste without any chunks.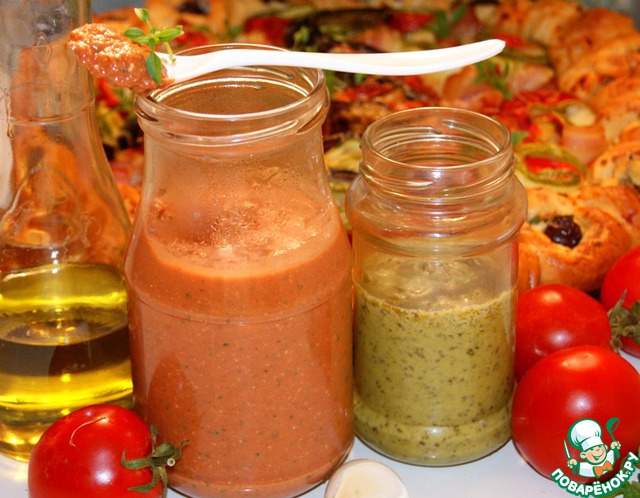 Store in the refrigerator in a closed glass container of not more than 15 days.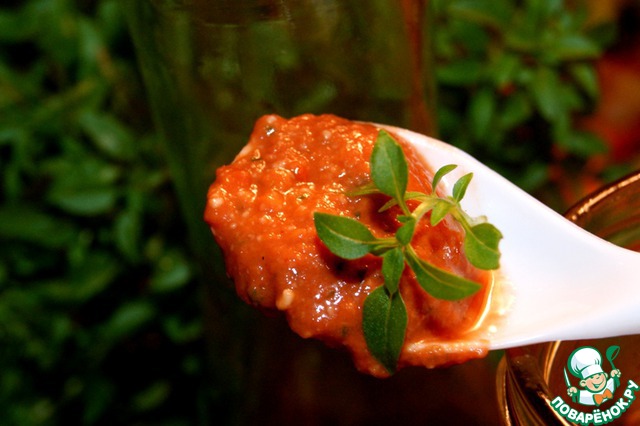 I can eat it with a spoon!!!