Description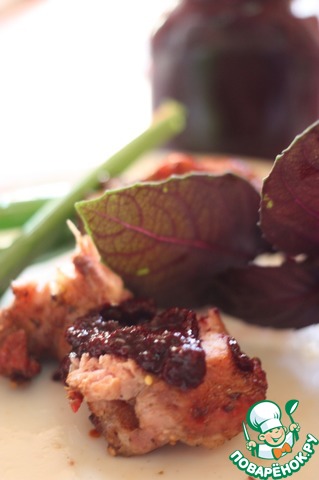 Love berry sauces for meat and not just the sauce than the good that it can be prepared in advance.
Ingredients
3 kg

250 g

100 g

2 tooth

0.5 piece

1 coup
Cooking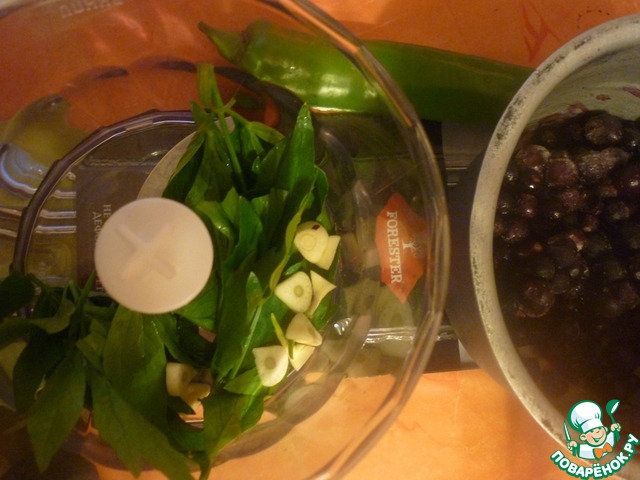 As I said earlier, that the sauce can be prepared in advance, let us start with: Greens, garlic and chilli without seeds and partitions to grind using a blender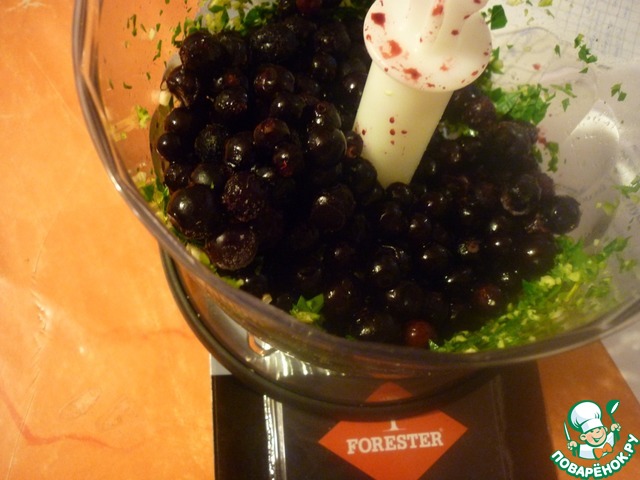 Add the black currant berries and grind again.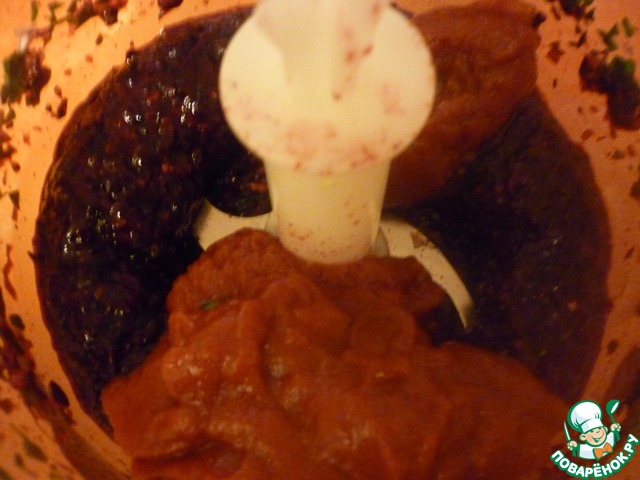 Add the tomato paste, stir, taste and adjust to taste with salt and pepper.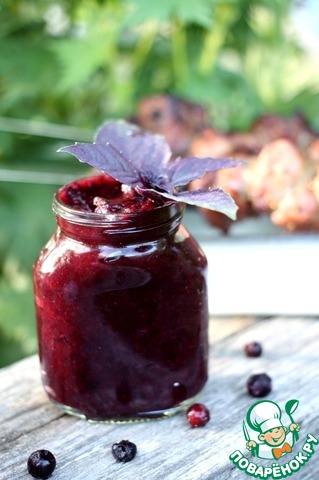 All the sauce is ready, put them into a jar and refrigerate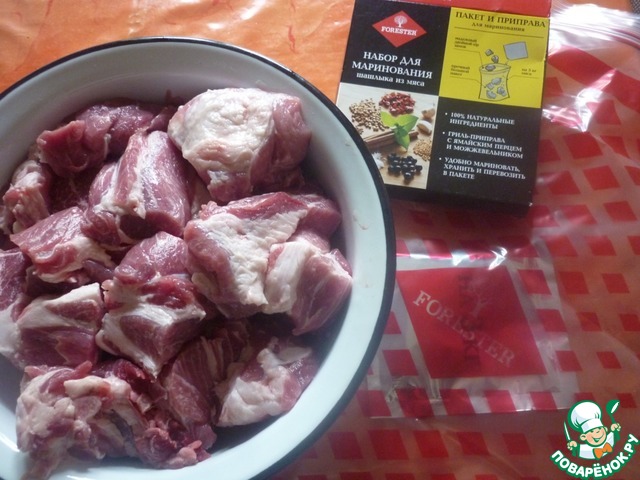 A skewers marinated with a set for marinating FORESTER is easier: 3 kg of meat cut into portions.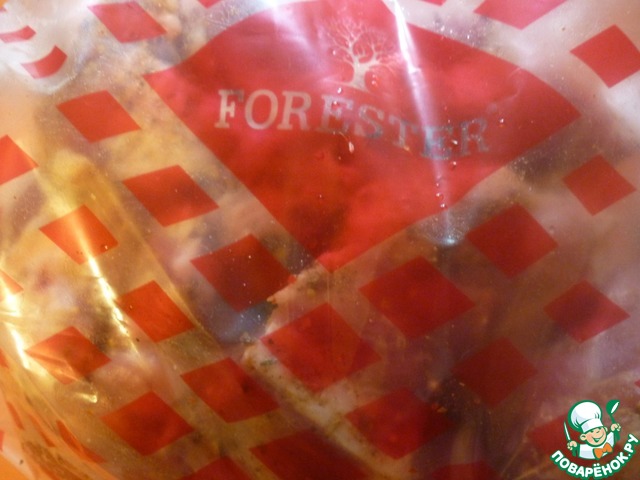 The set includes a package for marinating. In this package, fold the meat is covered with seasoning Forester. The package to close the double zip lock. Shake and leave to marinate for 2 hours.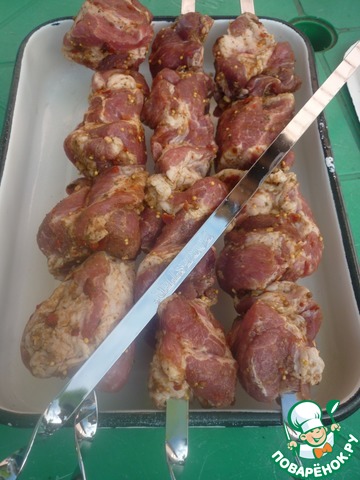 Meat strung on skewers and cook on the coals.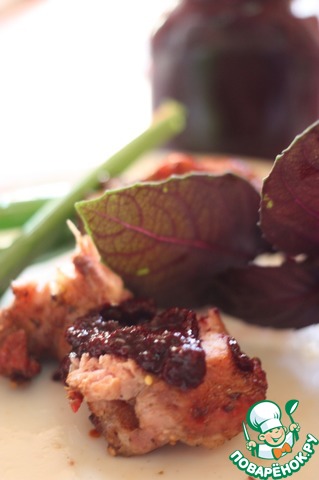 Bon appetit