Description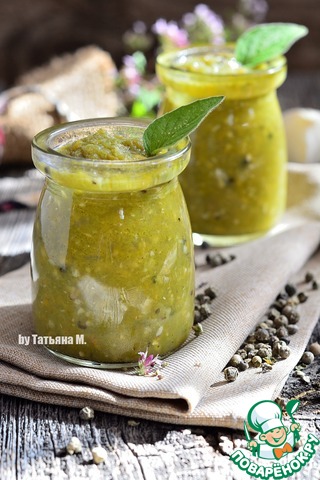 Garlic sauce green peppers will satisfy lovers of garlic and spicy! Needed the sweetness of the sauce adds the juice of Mandarin and cinnamon, and spicy aroma of soy sauce and peppers! Excellent sauce, perfect for meat, for frying or boiling soups as seasoning!
Ingredients
3 piece

4 tooth

1 piece

1 pinch

2 piece

6 piece

1 Tbsp

2 Tbsp
Cooking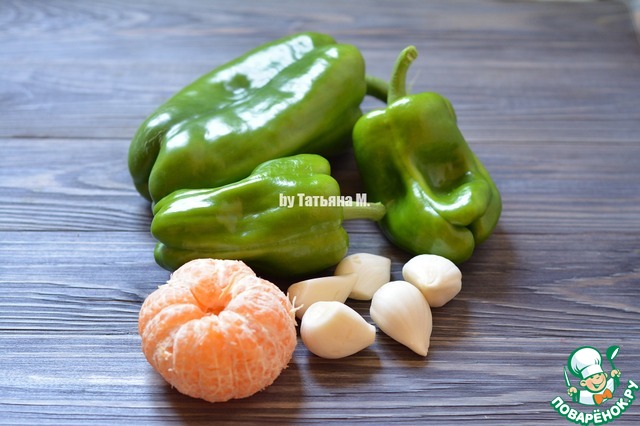 From peppers cut off the stem (leave the seeds), prepare the tangerine and garlic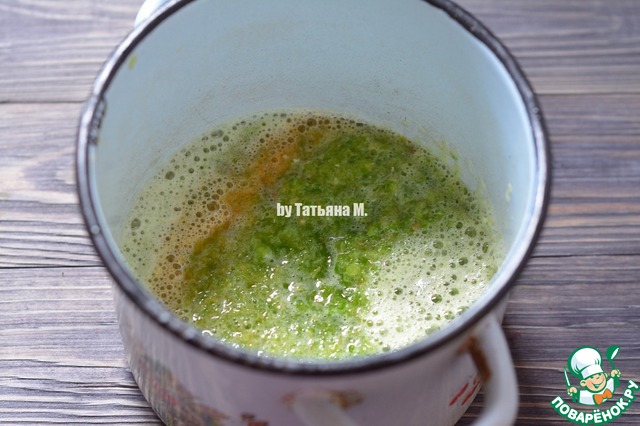 To scroll through a meat grinder with a small lattice - pepper, Mandarin, garlic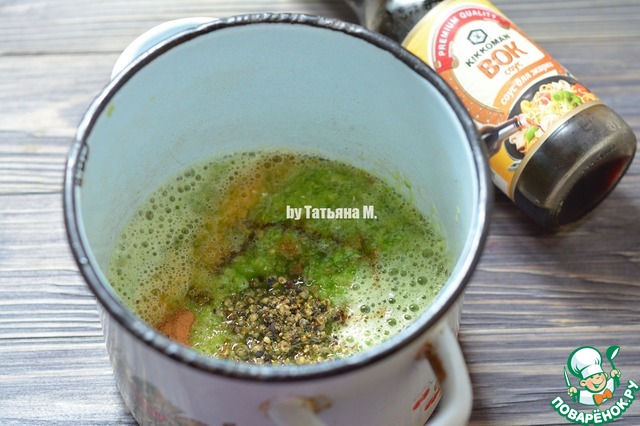 Add the oil, soy sauce, crushed in a mortar peppers, cinnamon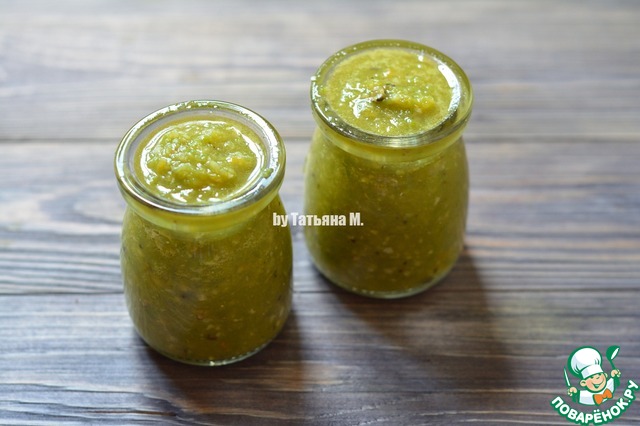 Put on the heat and while stirring bring to a boil, boil on low heat for 2-3 minutes. Pour into jars, let cool and put into refrigerator until cool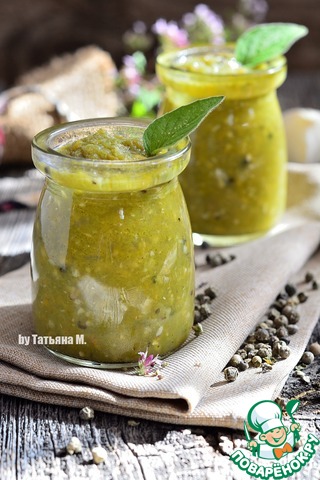 Delicious and flavorful!