Description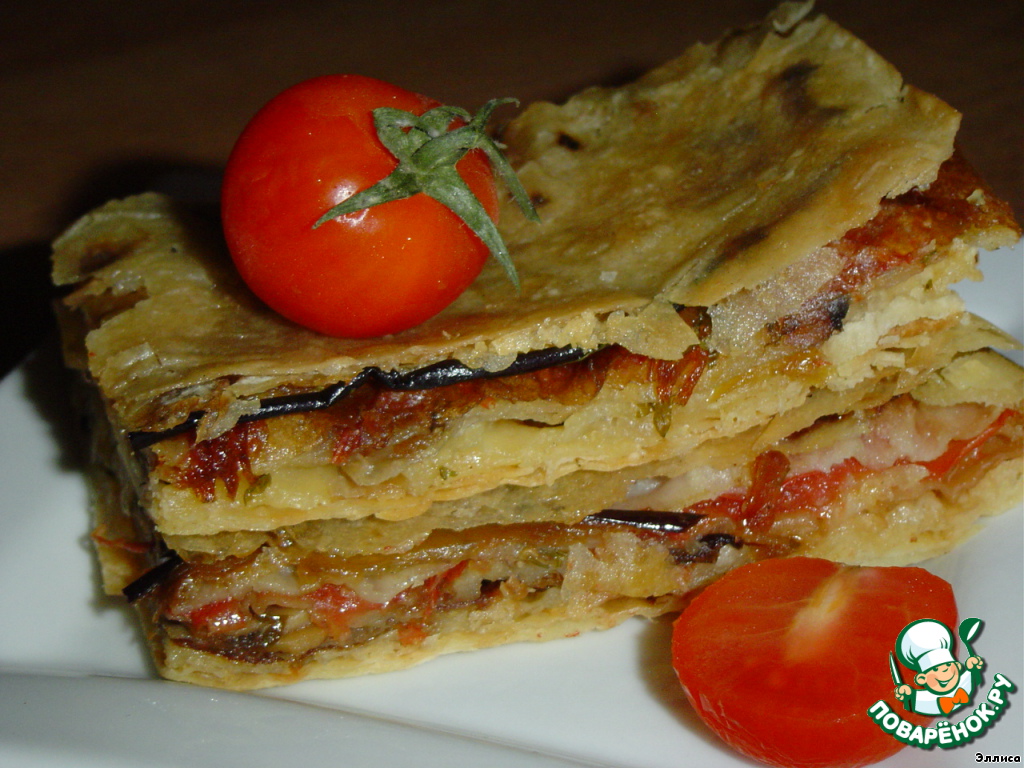 Pie pita with eggplant, tomatoes, mushrooms and cheese. That's a beautiful cake, almost climbing.
Ingredients
2 piece

1 piece

200 g

3 piece

2 piece

150 piece
//= Yii::t('app', 'Total calories: ') . $recipe['ingredients']['total_calories'] ?>
Cooking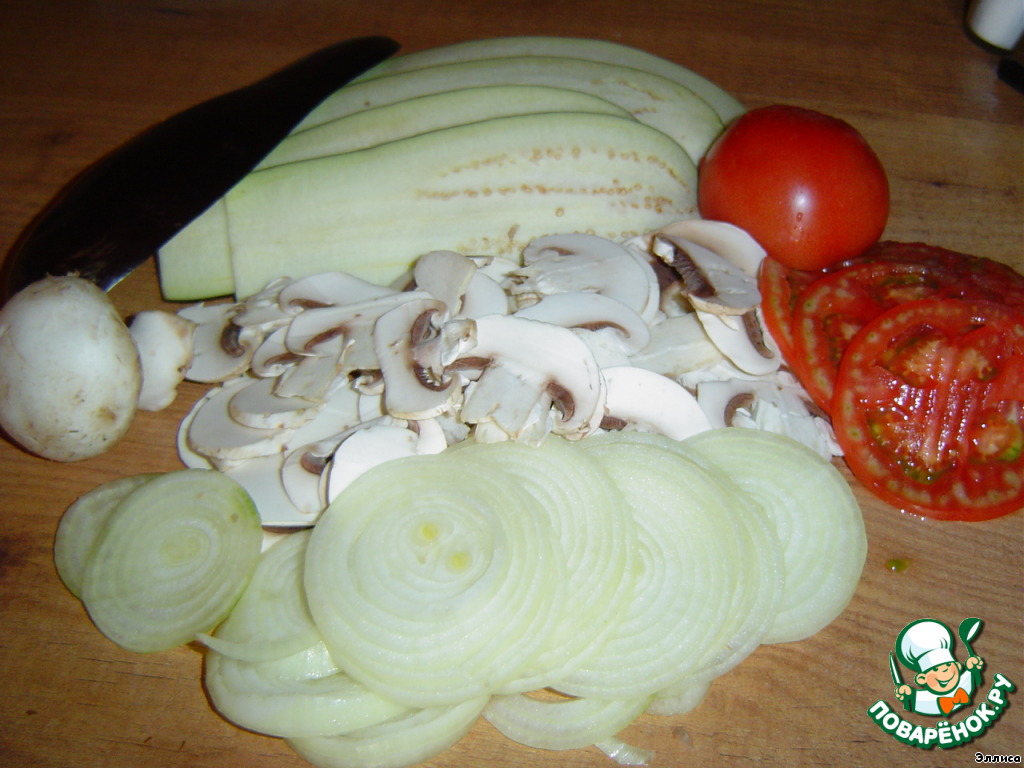 Aubergines cut along on the plate and fry on both sides. Tomatoes cut into slices and fry in vegetable oil.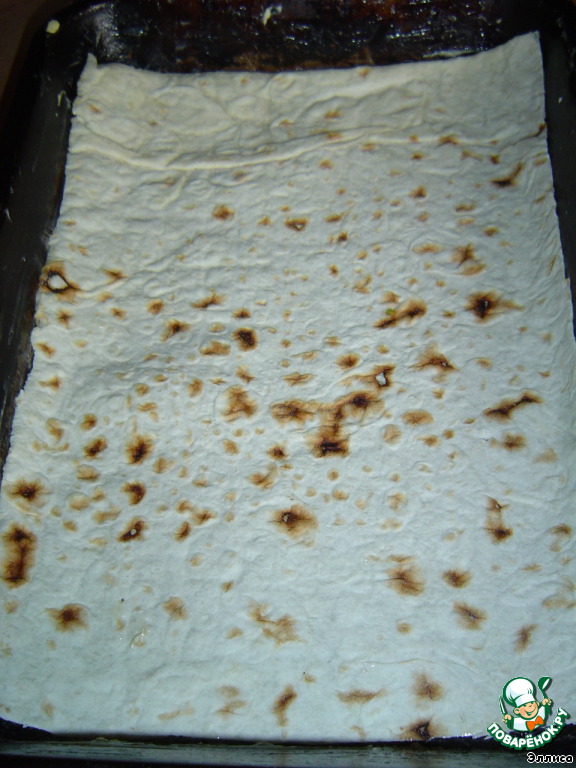 Mushrooms cut into plates and fry. They do the same with onions.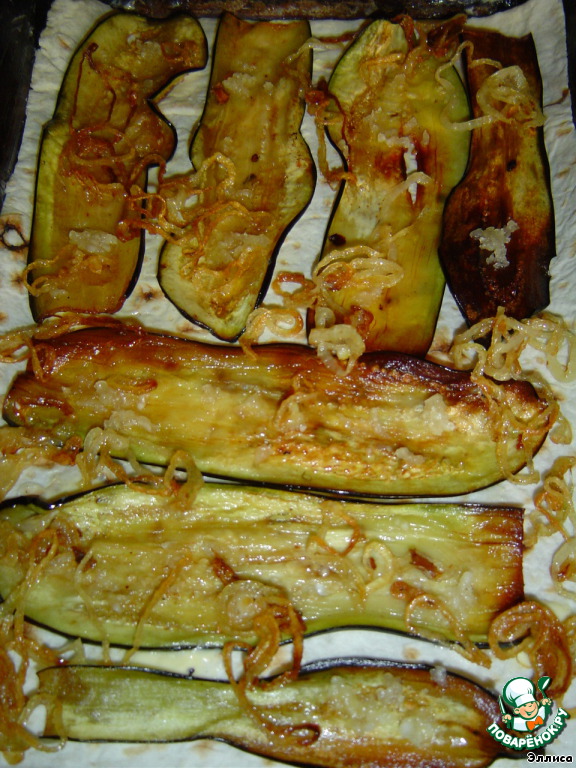 Grate cheese on a fine grater, greens grind. Pita bread cut into six equal rectangular parts (the size of the pan).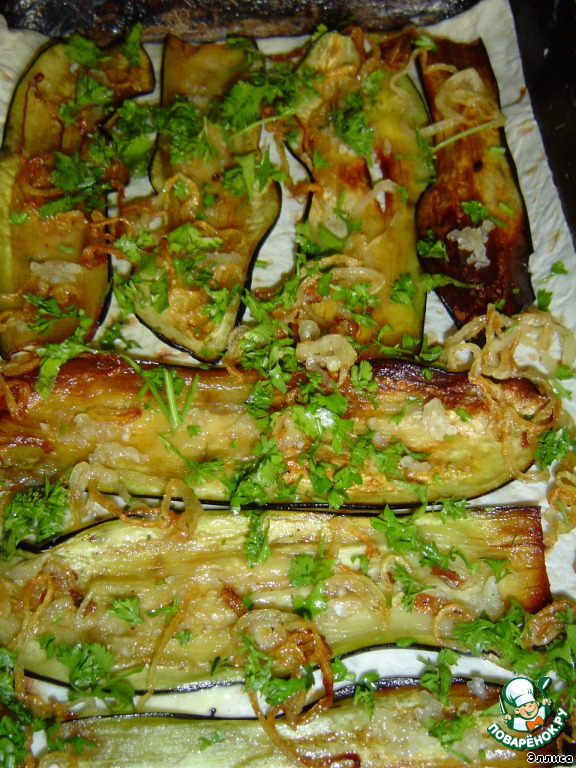 When everything is ready, you can start assembling the pie. Stacked layers in a greased form in the following order: pita bread, eggplant, onion, greens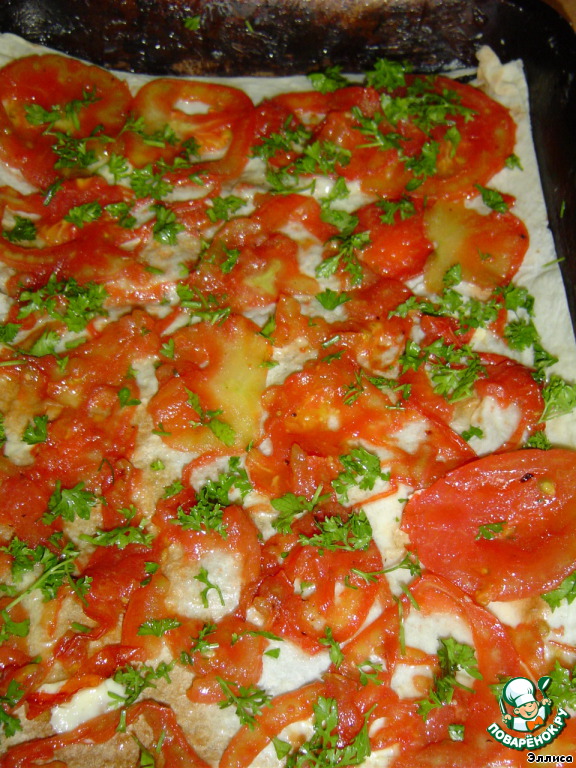 Pita bread, tomatoes, onion, greens, lavash, mushrooms, cheese,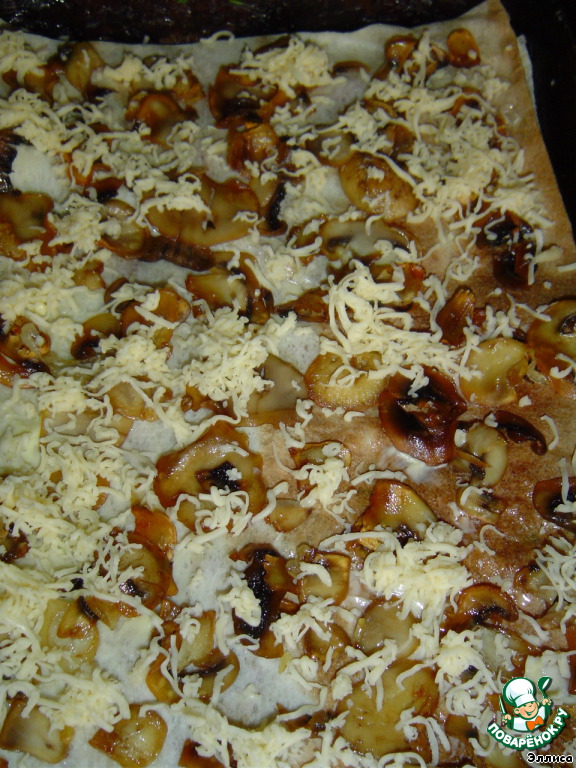 Pita bread, eggplant, onion, greens, chopped garlic, pita bread, cheese, pita bread.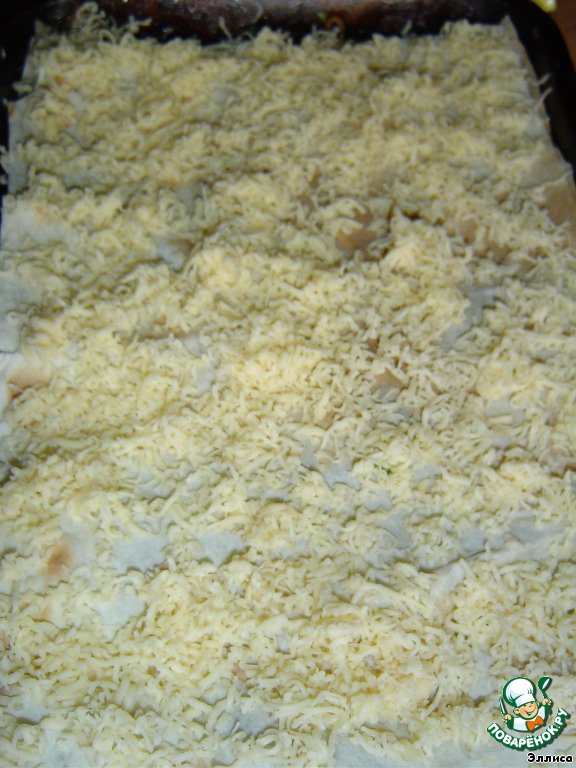 Bake in the oven for 15-20 minutes at a temperature of 180gr.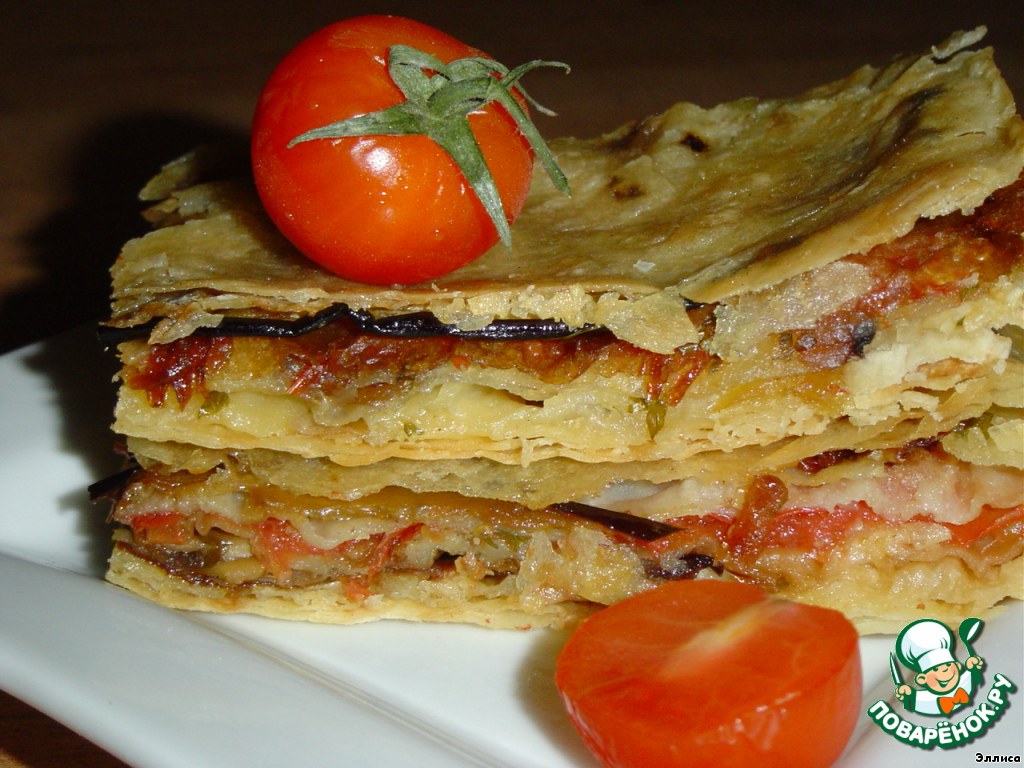 Take out from oven and turn over.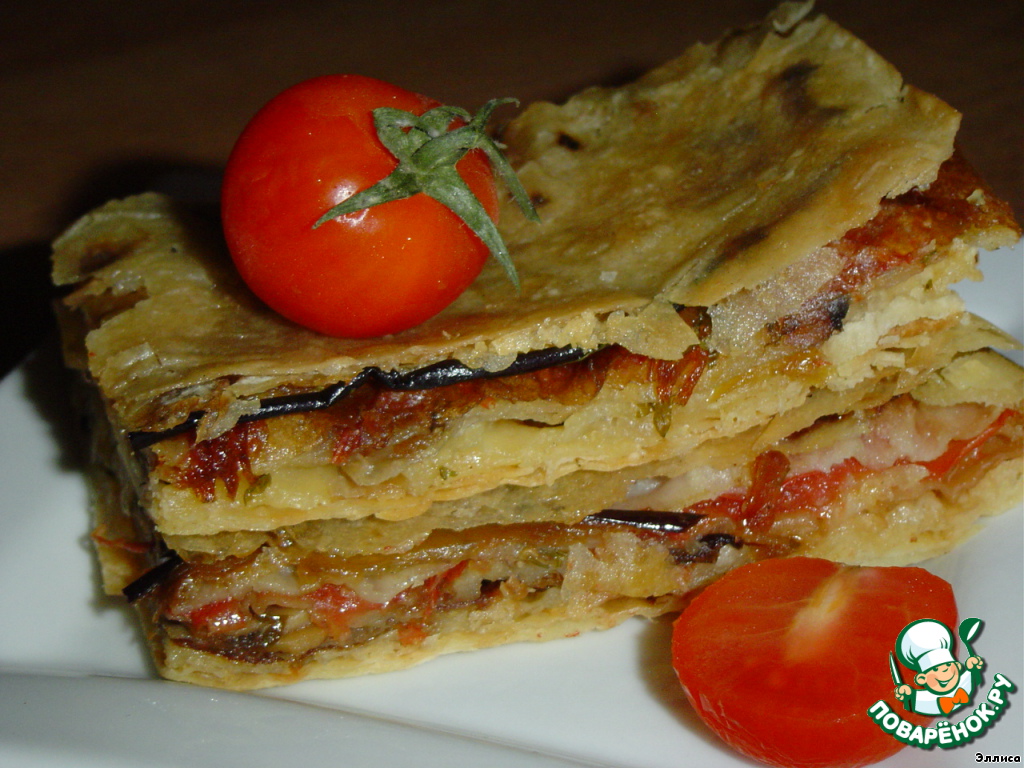 Bon appetit!