Description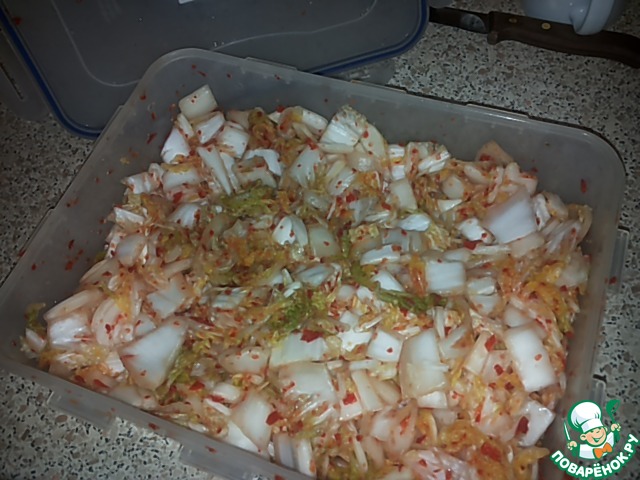 Most popular Korean dish, without it the Korean table, not the table. There are lots of recipes Kim Chi, and this is the easiest.
Ingredients
1 plug

1 piece

1 Tbsp

6 tooth

1 Tbsp

4 piece
//= Yii::t('app', 'Total calories: ') . $recipe['ingredients']['total_calories'] ?>
Cooking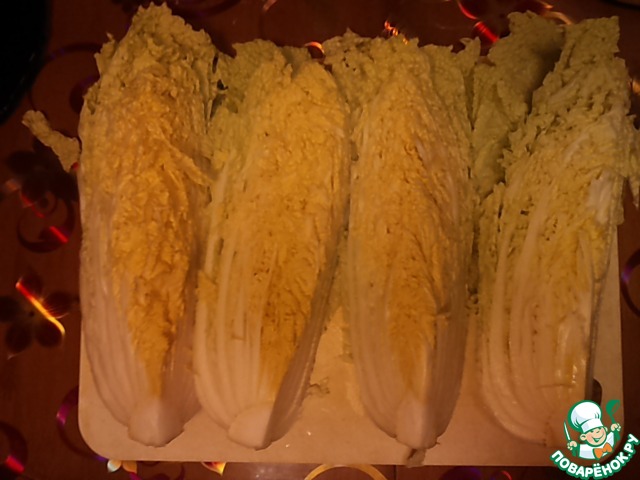 Cabbage to wash, cut into 4 pieces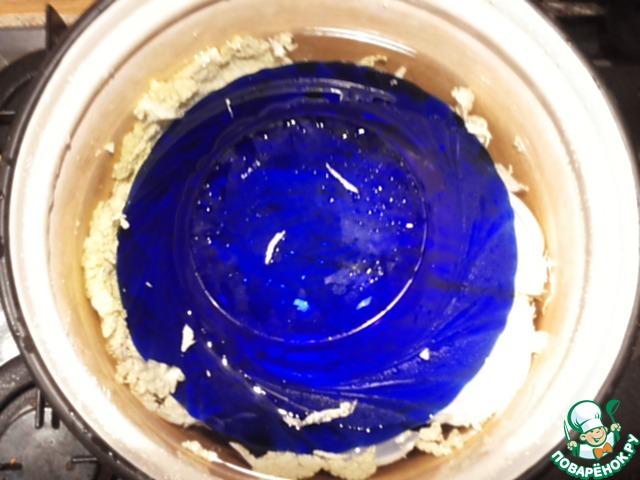 Put cabbage in a saucepan, in boiling water, add 4 tbsp of salt, mix, fill rasol (cold) in a saucepan with cabbage, cover it and put on 2 days in a warm place
Pepper wash, remove seeds, cut into 8 pieces, peel the garlic, chili with semianov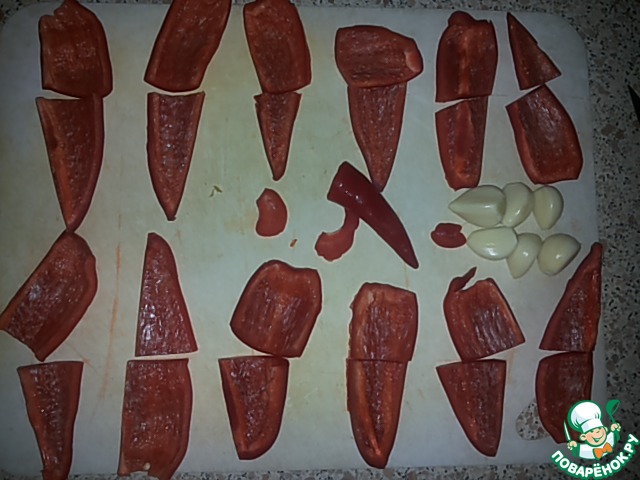 All this will be twisted in a meat grinder or a blender, add Chol, chili pepper red, cilantro (all to taste)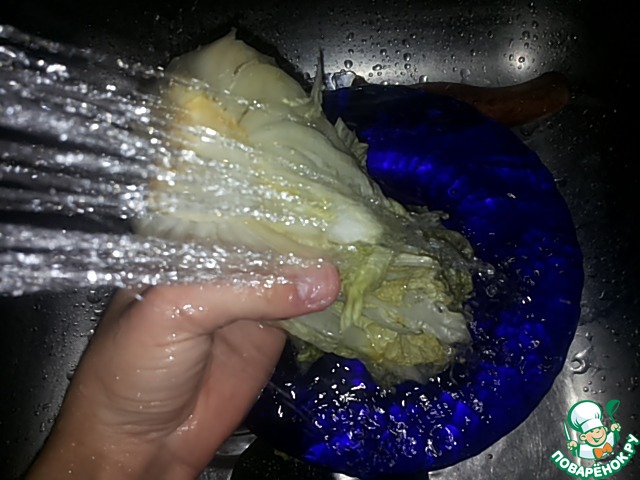 Kale stood there for 2 days, then wash it with cold water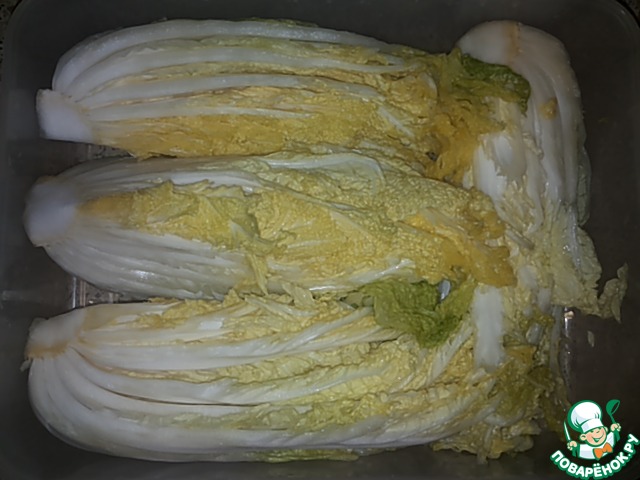 Put on gloves and put some cabbage kankichi (seasoning, which we prepared)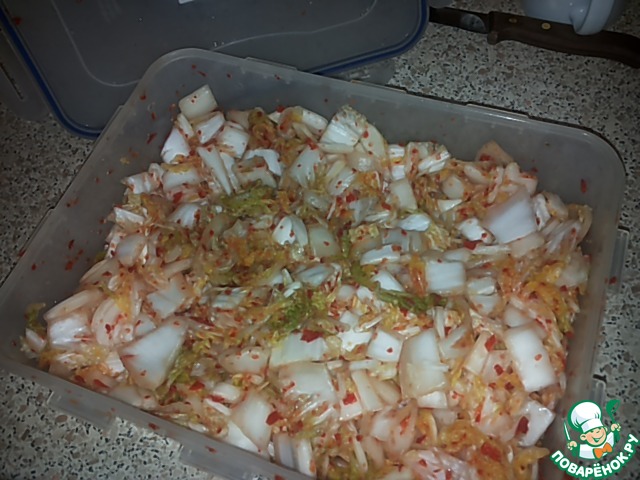 Bon appetit!