Description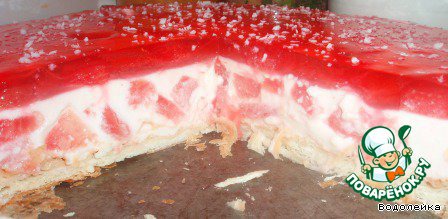 Did this cake on September 1 for his kids. Turned out delicious and was gone in an instant. The competition "School time".
Ingredients
500 g

1 cup

1 pack

150 ml

2 pack
Cooking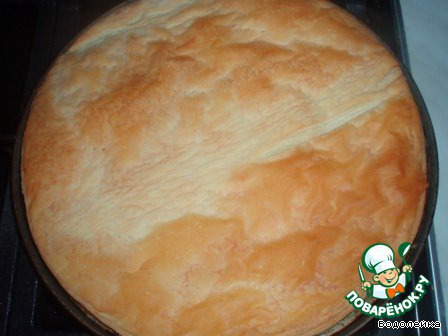 Take puff pastry, cut a circle around your detachable form and bake in the oven until cooked. Allow to cool.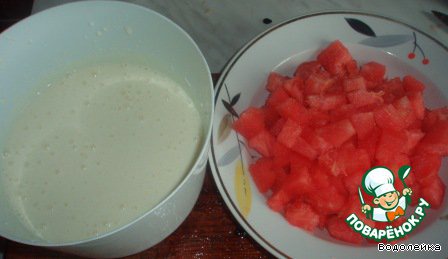 While baking the cake, watermelon divide into parts and cut out the flesh, removing seeds, cut into small cubes. (a little aside for the top) to Cook the gelatine in 100-150ml. water (according to instructions on the pack) and allow to cool. Whip the cream (or sour cream) with 1st. sugar.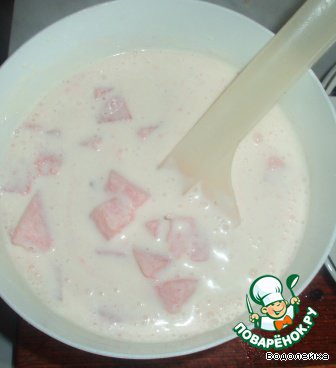 Now combine the cream, watermelon slices and gelatin. Mix gently.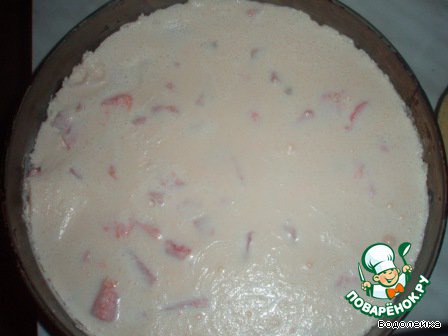 Dress up the sides of a split form and the finished cake pour cream and watermelon a lot. Put in refrigerator for freezing.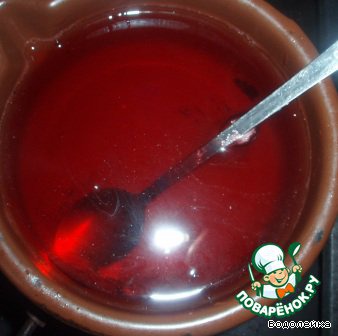 Next prepare the filling for cake, as directed on the package. To cool down a bit.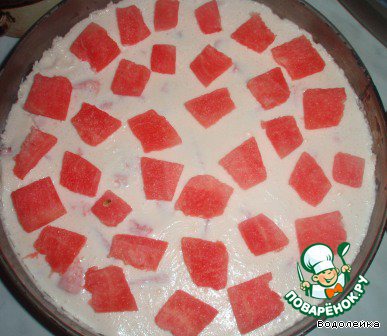 Get a frozen cake decorate the top with slices of watermelon.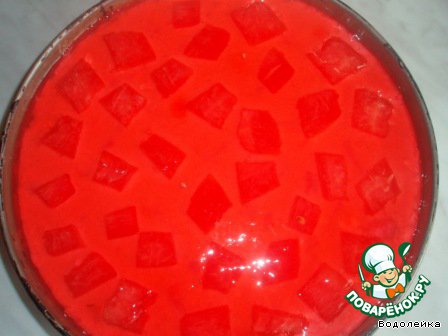 After pour our filling for the cake and again put in the refrigerator.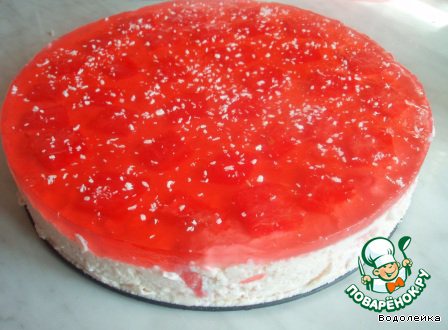 Here is our cake is ready. On top I sprinkled coconut flakes, you can decorate whipped cream. BON APPETIT!!!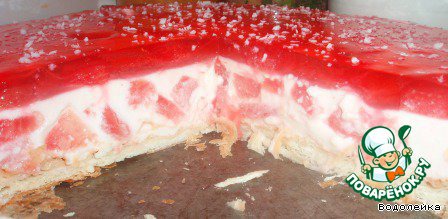 Here is the cake in the cut.