Description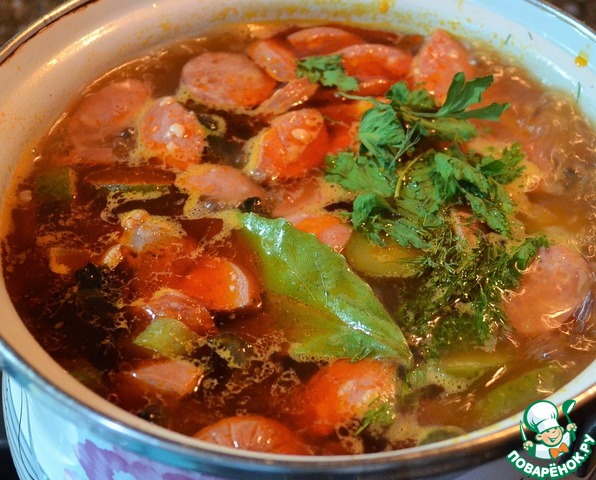 Who doesn't love stew?! And Yes, pickled cucumbers pickled mushrooms?! Help yourself, dear. It is very tasty!
Ingredients
400 g

2 l

2 piece

50 g

1 piece

4 piece

150 g

15 piece

1 piece

1 Tbsp

1 tsp

1 Tbsp

1 piece

1 piece
Cooking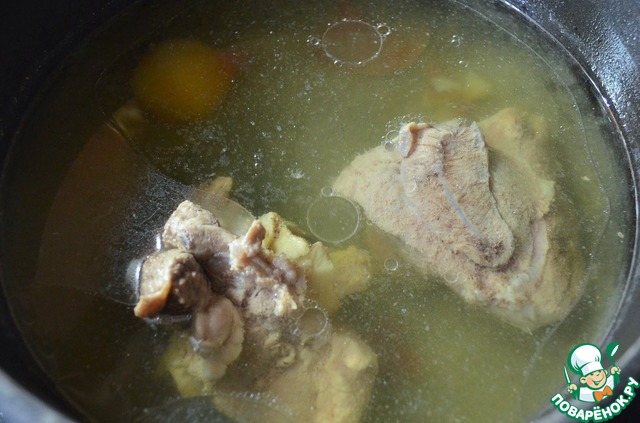 Pre-cook the broth, remove the meat, cool. Strain the broth, pour into a clean saucepan, to heat.
To prepare meat products. The law of delicious soups - more and more varied meat products.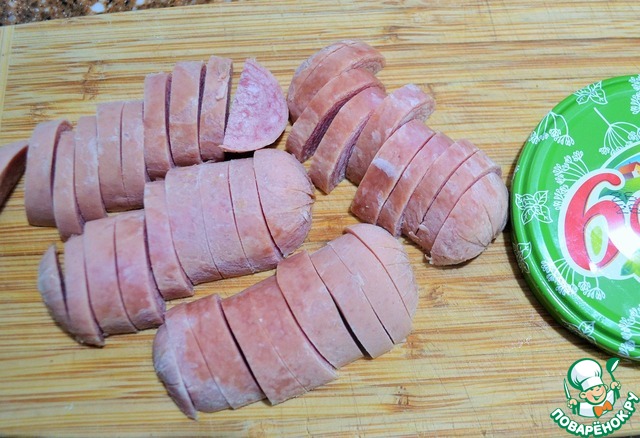 Wieners (sausages) to peel and slice. Put in boiling broth. Cook for 5 minutes on low heat.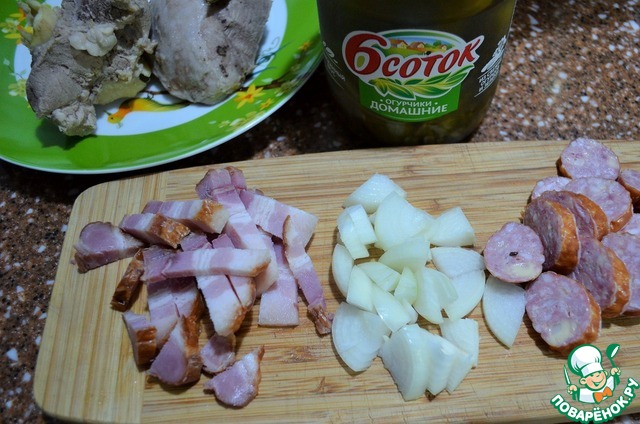 Chop the bacon, sausages. Peel the onion, chop.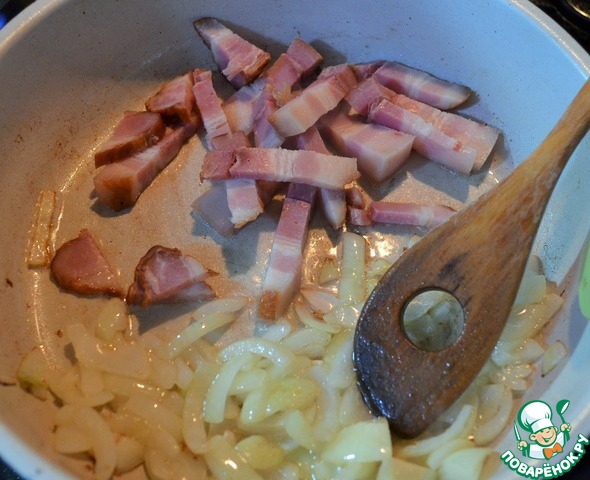 In vegetable oil fry the onion, until transparent. Then put to it the bacon. Fry a couple of minutes.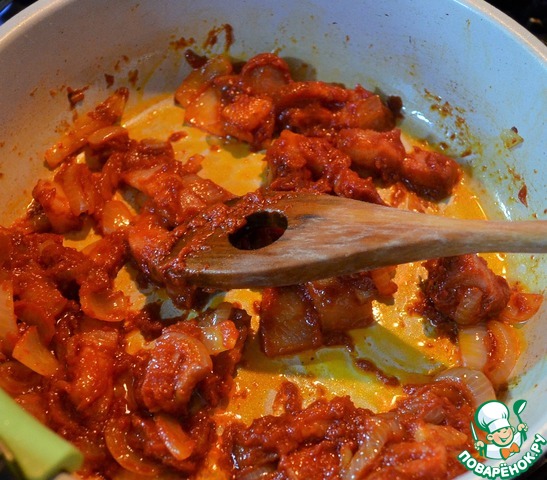 Add the tomato paste, fry for 5 minutes on low heat. Pour 1 ladle of broth and simmer a few more minutes.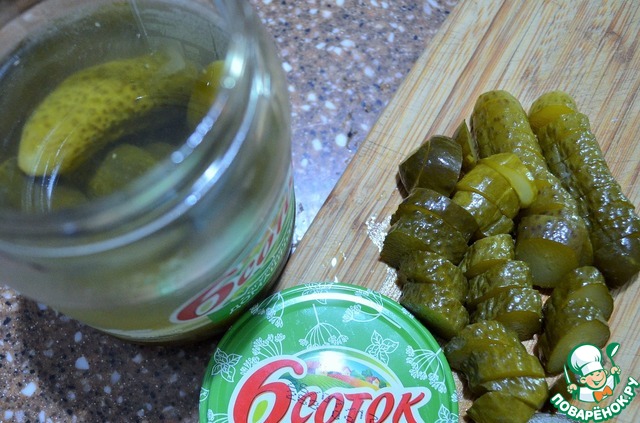 Cucumbers "Home" from TM "6 acres"- small, crisp - cut their rings. Put in the broth.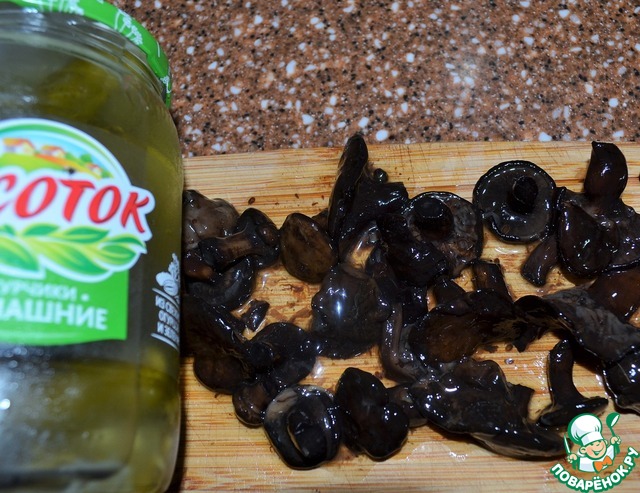 For this soup I'm making small mushrooms. If large, they must be cut. Add to the pot.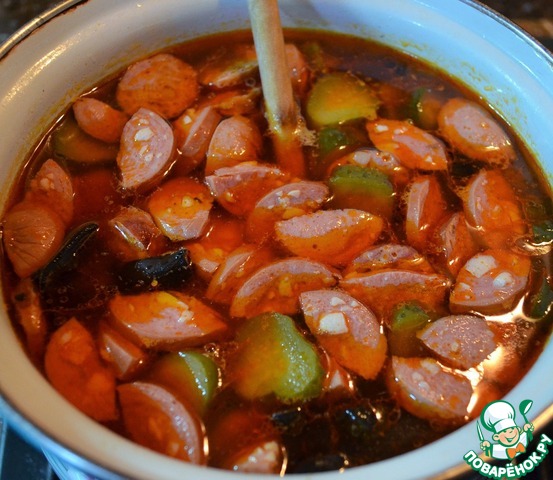 Add tomato sauté, boil for 5 minutes.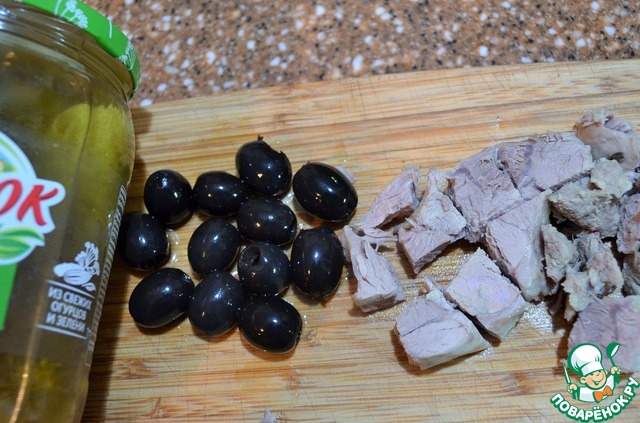 Chop the pork coarsely. To prepare olives.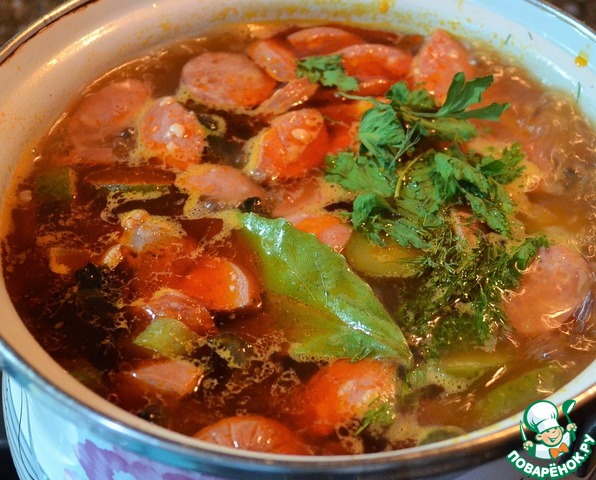 Put in a saucepan, bring to boil. Add salt, sugar, Bay leaf, dried herbs. To bring salt to taste. Bring to boil and remove from heat. Solyanka is ready, but be patient, give her 15 - 20 minutes to connect to one taste. Before serving, Bay leaf remove.