Description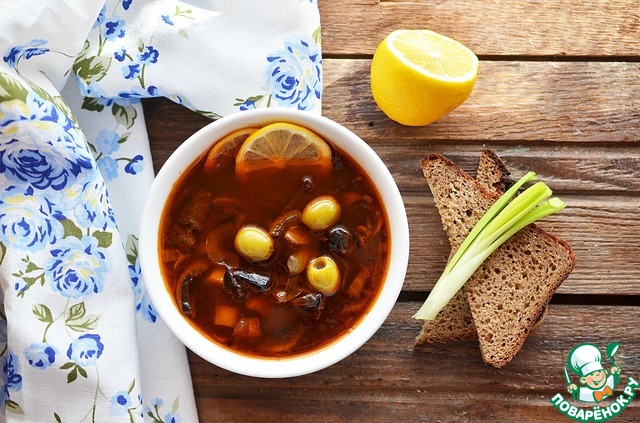 Delicious hearty soup. It is interesting in that is prepared with three kinds of mushrooms (dried, salted and fresh). One of our favorite soups, not only during Lent. Its unusual fragrance instantly brings all the family members and be sure to ask for seconds.
Ingredients
300 g

2 Tbsp

300 g

2 piece

2 Tbsp

1 tsp

1 Tbsp

3 slice

6 Tbsp
//= Yii::t('app', 'Total calories: ') . $recipe['ingredients']['total_calories'] ?>
Cooking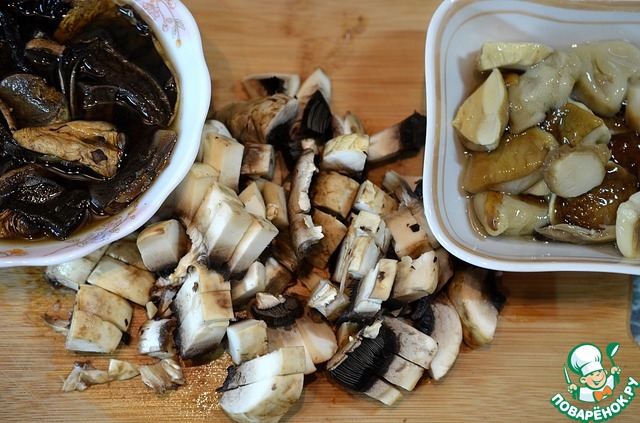 Dried mushrooms cover with hot water. Fresh and pickled mushrooms cut.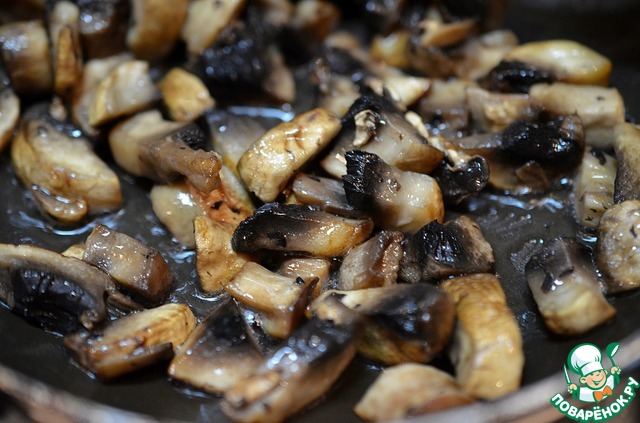 Fry in a pan mushrooms with 2 tablespoons oil.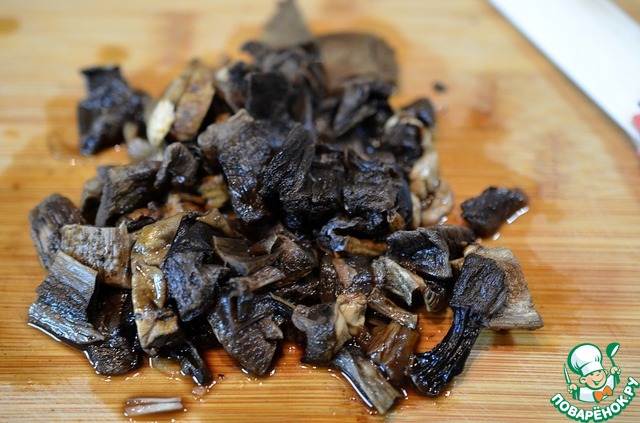 Soaked dried mushrooms slice. Strain the broth into a saucepan and add water to make 3 l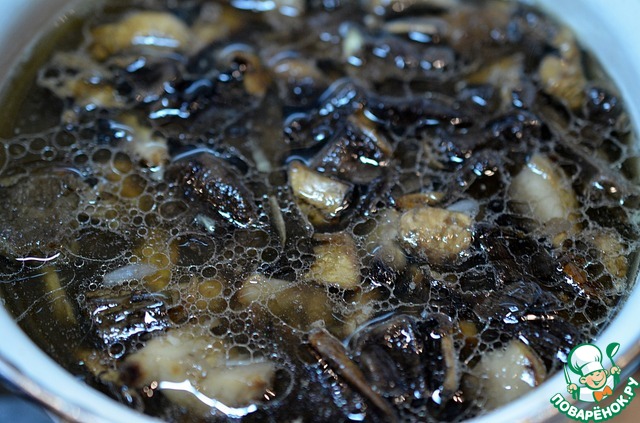 A pan put on fire, add dried mushrooms, then fried. Salt slice mushrooms and add to the pan. Salt.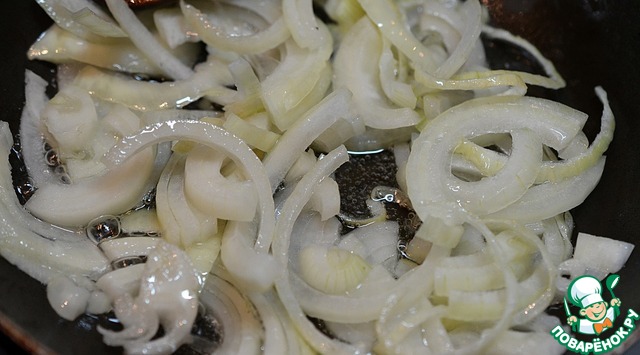 Onions cut into half rings. Fry for 5 minutes with 4 tbsp oil.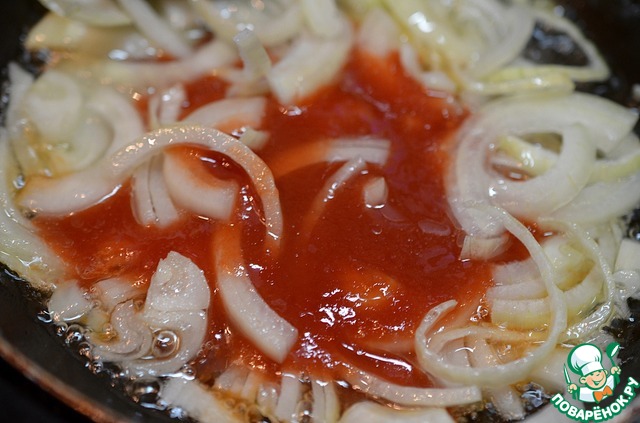 Add the tomato paste and cook a couple of minutes.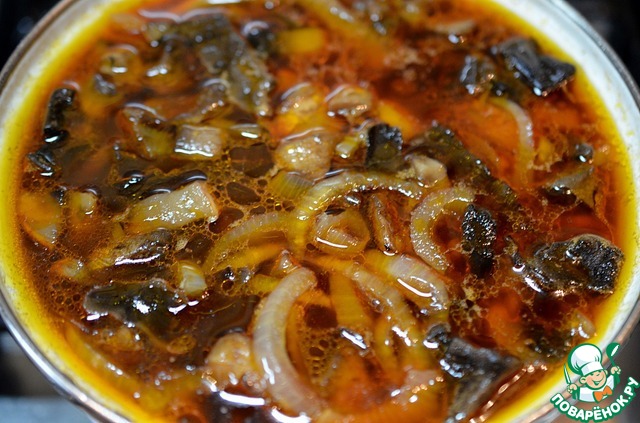 Add to the pan, bring to a boil, cook 5 minutes on low heat.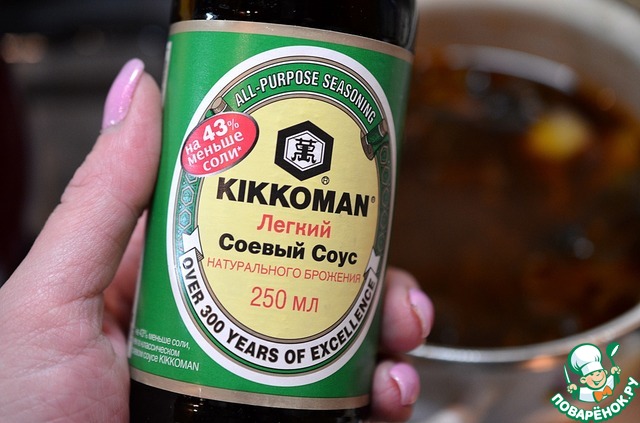 Add the soy sauce. For this dish I use light soy sauce TM Cccamp. Then let it brew under the lid.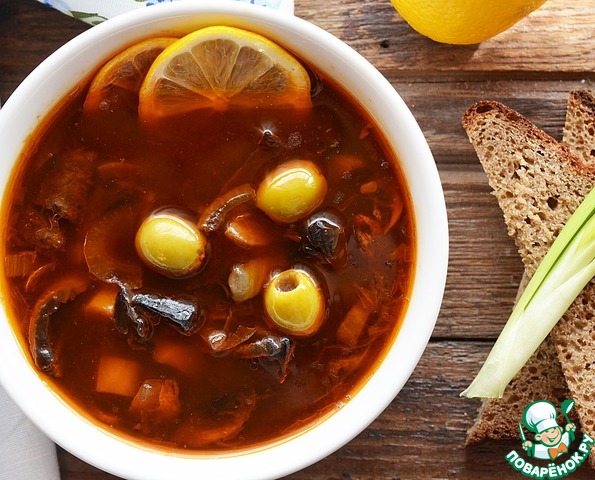 Serve with lemon slices and olives (my olive).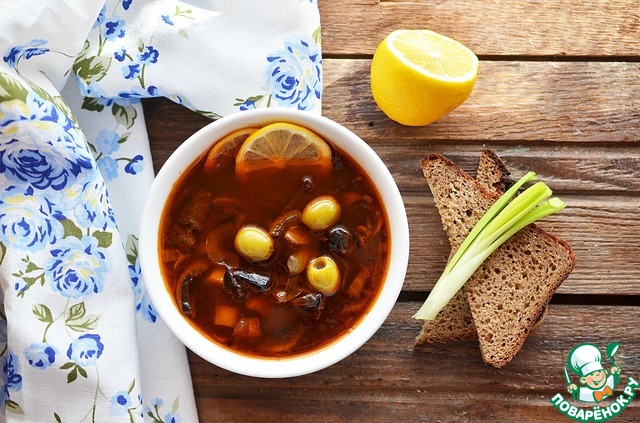 Bon appetit! For the recipe thanks to Oksana Prostitutes!