Description
Such useful pumpkin and cottage cheese in one casserole – it's a net benefit. Cook it very easily. It is a good Breakfast, and not only for the child and the whole family. Casserole turns light and fluffy. And eat it as warm or cold. The dish retains its flavor.
Ingredients
500 g

250 g

100 g

250 ml

150 g

3 piece

1 pinch
Cooking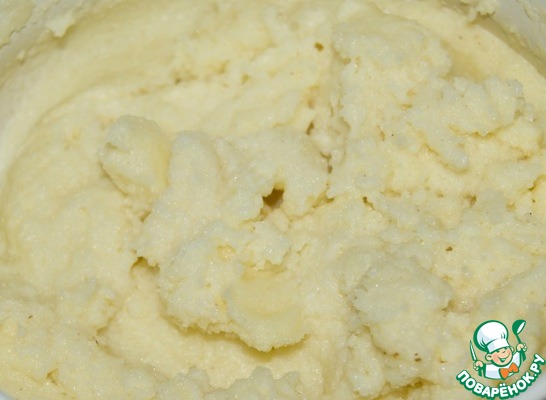 From milk and semolina cook a thick porridge.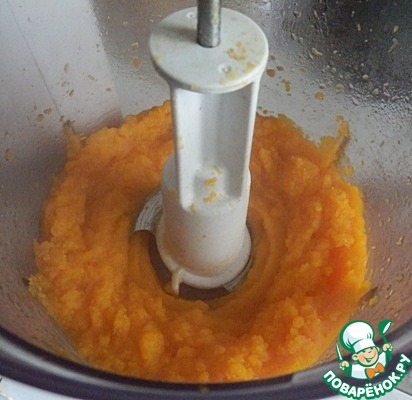 The pumpkin clean, cut into slices, put in pan, fill with water, bring to a boil and cook for 15 minutes. The water is drained and the pumpkin blend.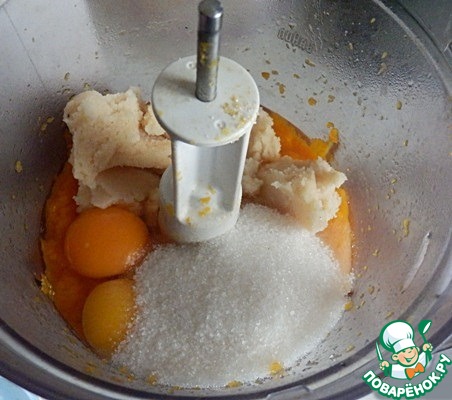 Mix pumpkin puree with porridge, add eggs. Mix well.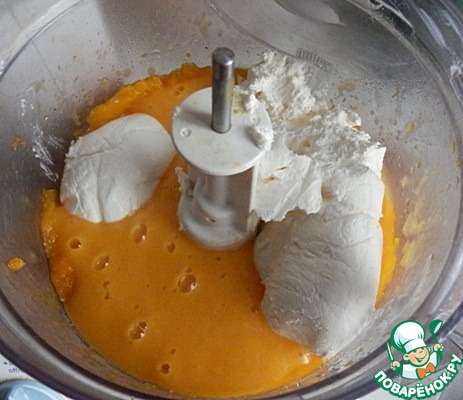 Then the cottage cheese, sugar, pinch of salt and carefully stir again. In this step, I always try the dough. And, if you want, add what I'm missing.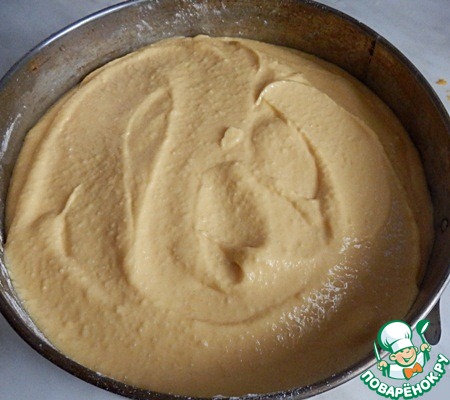 Form ( I have 20 cm in diameter) grease with butter, spread cheese - pumpkin batter and put in preheated oven to 180 degrees. Bake until tender about 30 minutes. Either guided by your oven. Time will take a bit more.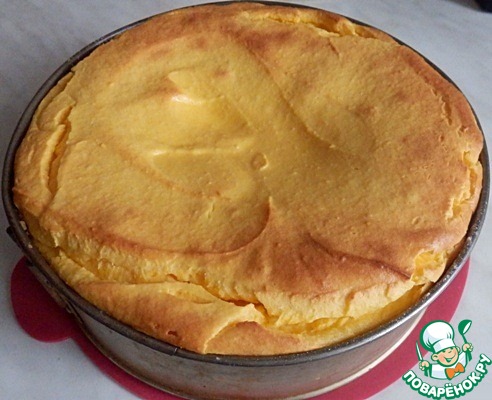 The casserole is very well raised. It becomes so tender and airy.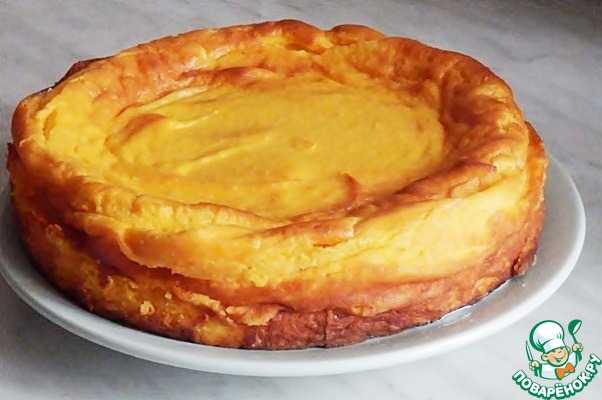 Allow to cool a little and serve.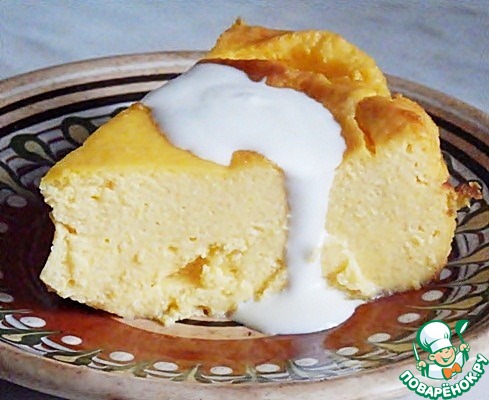 When cooled slightly settled. But still have air. Served, watering sour cream. (optional of course.) You can also casserole sprinkle with powdered sugar.
BON APPETIT!!!