Description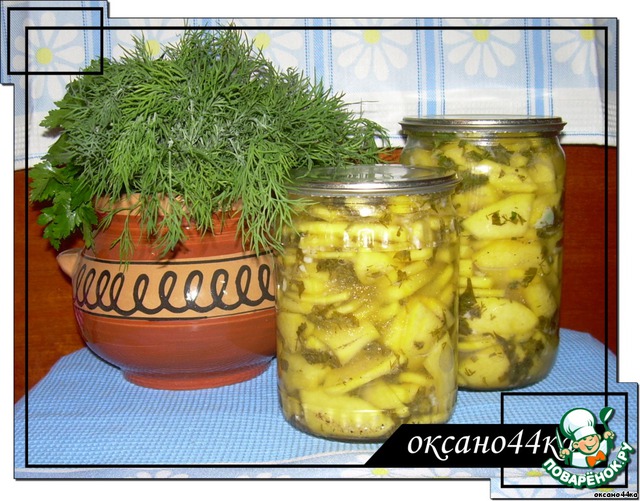 Everyone likes the winter with fried potatoes!
Ingredients
2 kg

100 g

50 g

2 Tbsp

50 g

3 tsp

2 coup

6 tooth
Cooking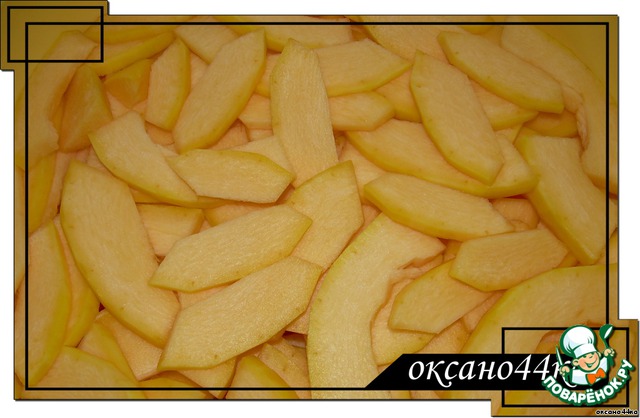 Zucchini cleaned, cut into wedges.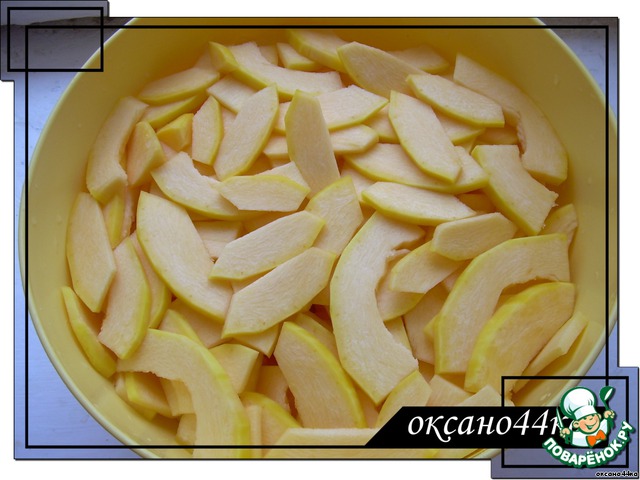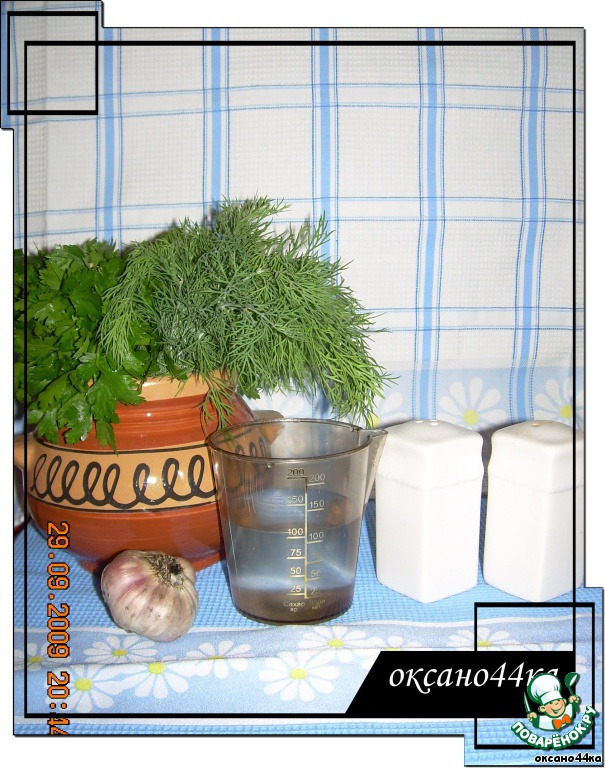 To prepare the ingredients for the marinade.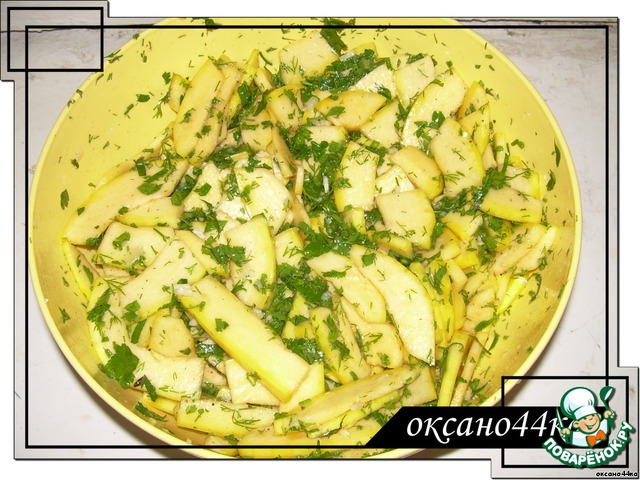 Vinegar, oil, salt, sugar stir, to suppress the garlic through the press, add pepper and finely chopped greens. To fill the pickle zucchini. Mix well, leave for two hours. Sometimes stirring.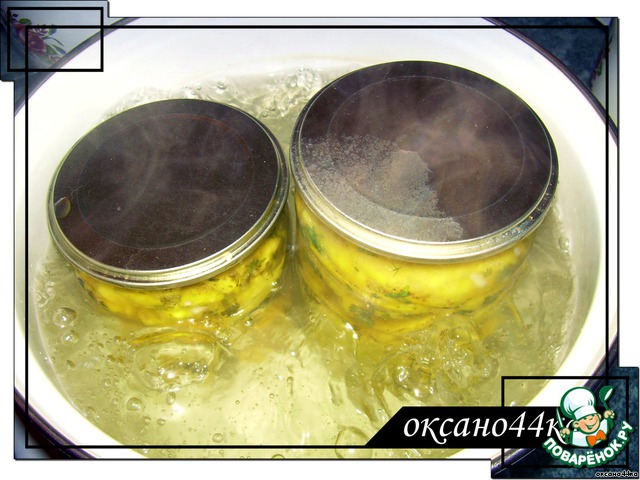 Spread along the banks, pour the marinade and sterilize 15 min. after the water boils.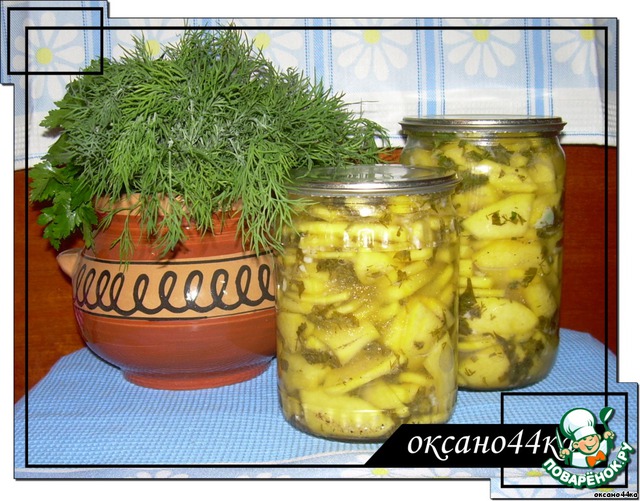 Iron roll up covers, flip.