Description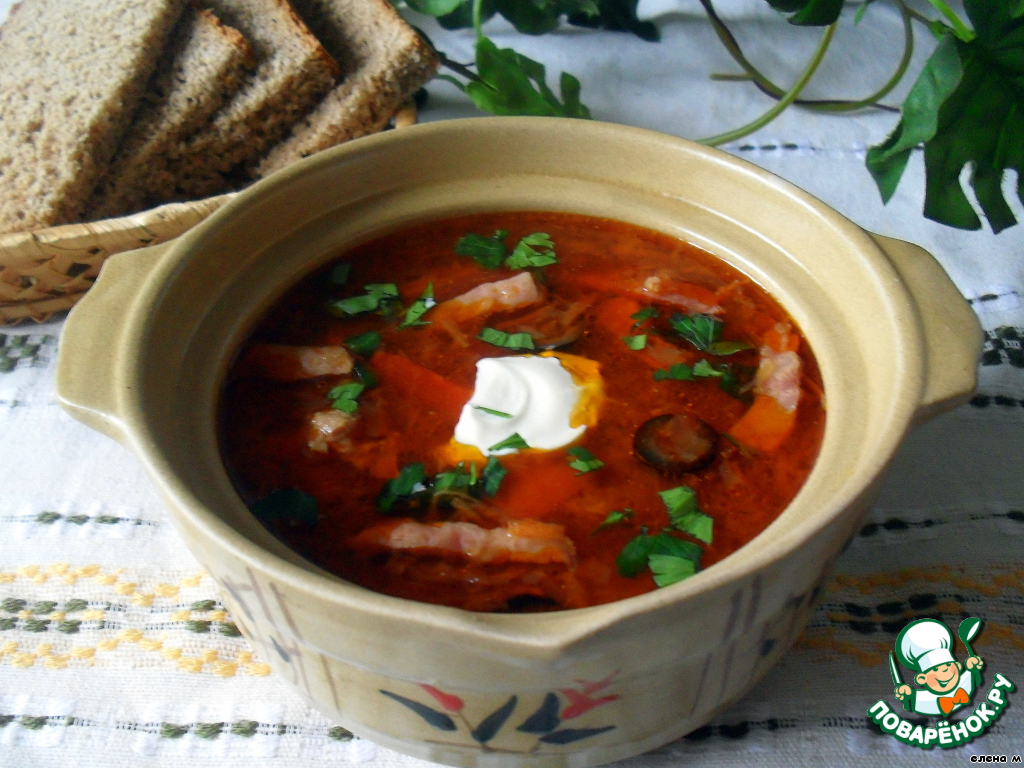 Simplified, homemade version of old dishes, villager. Peasant woman - a kind of soup.
Ingredients
600 g

3.5 l

900 g

1 piece

1 piece

3 piece

400 g

1 Tbsp

15 piece

1 Tbsp

2 piece
//= Yii::t('app', 'Total calories: ') . $recipe['ingredients']['total_calories'] ?>
Cooking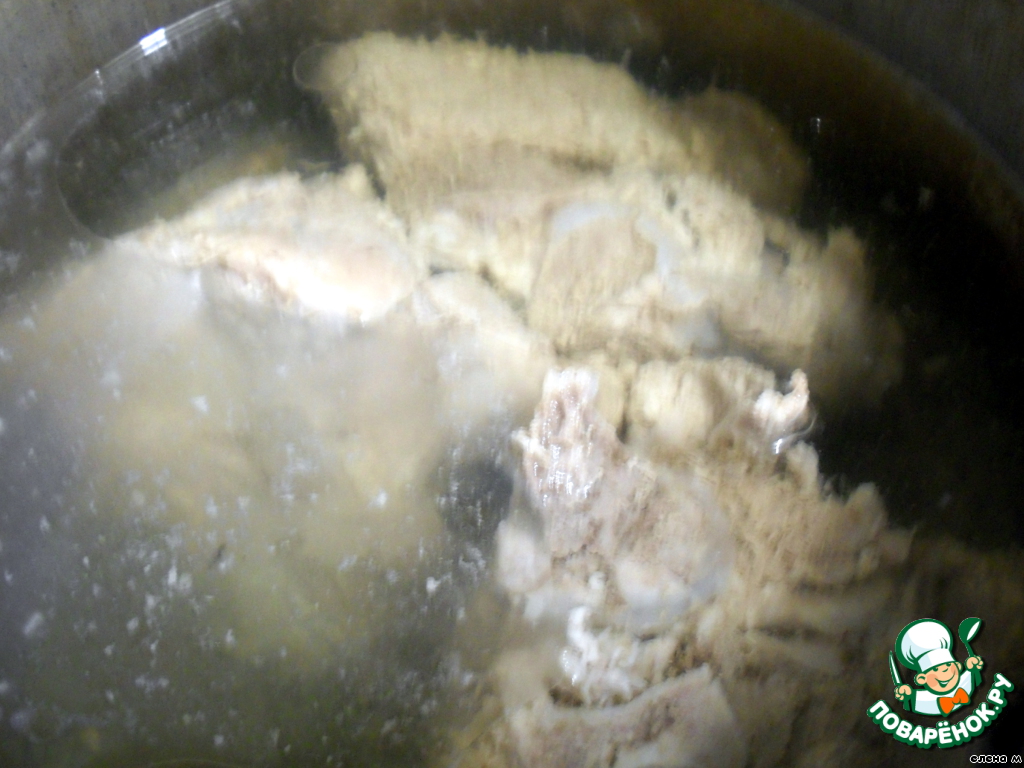 Cook the pork broth. The meat removed from the bones.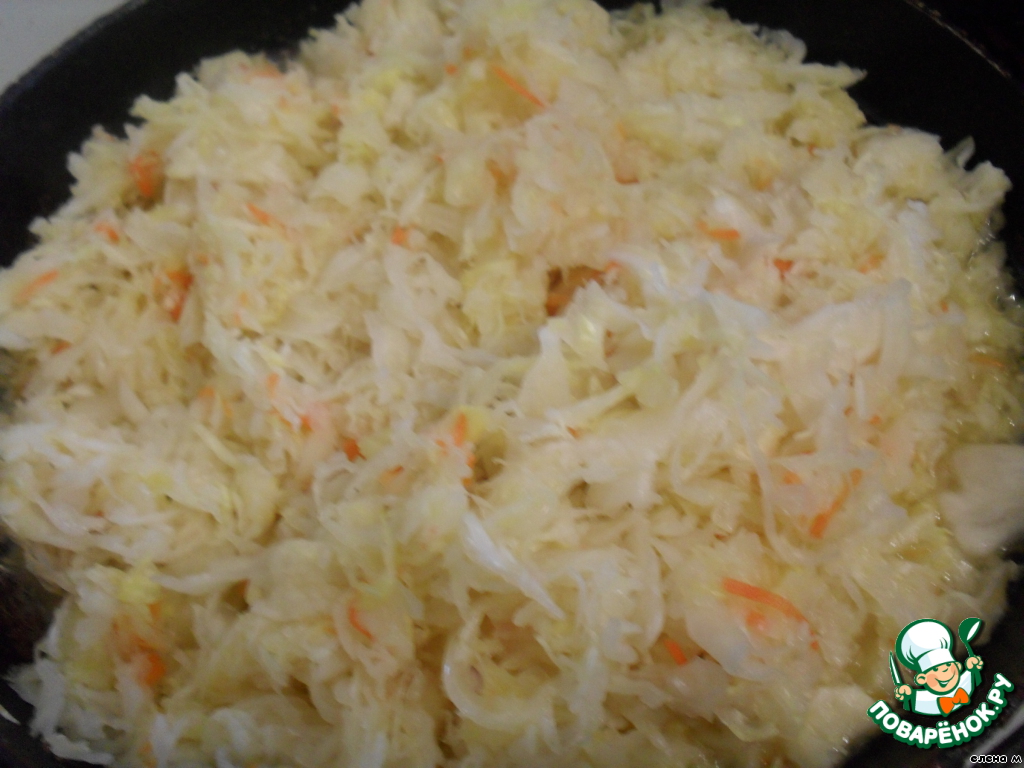 Sauerkraut, if it is very sour, rinse, finely chop.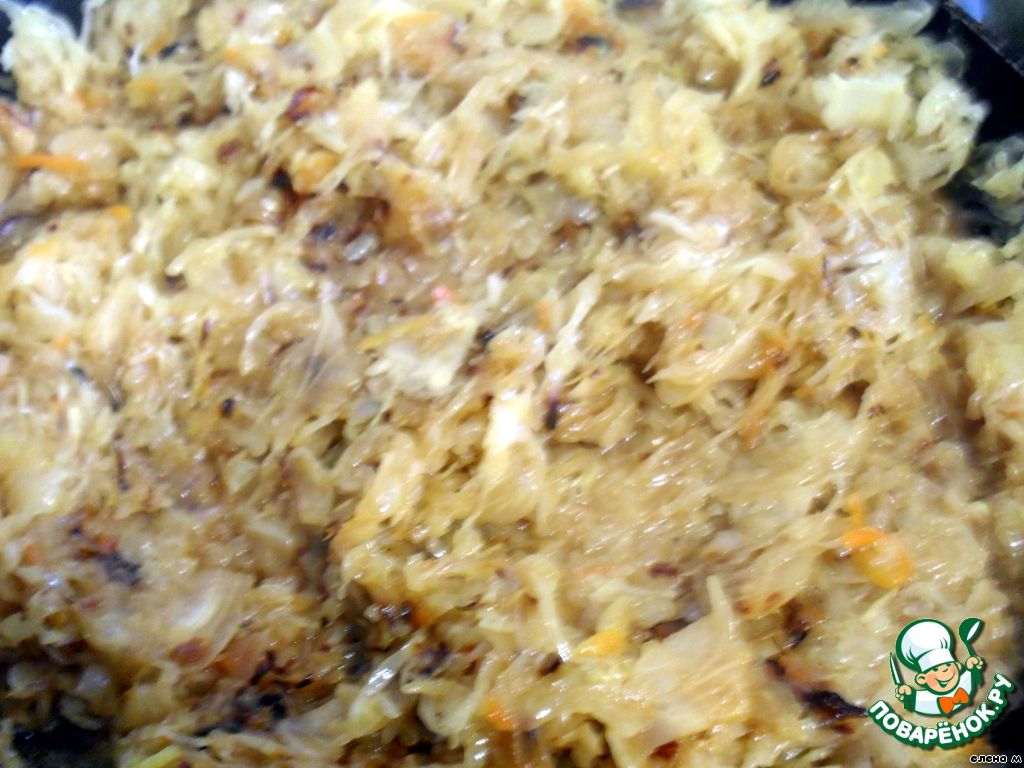 To extinguish in vegetable oil, adding sugar, until almost cooked.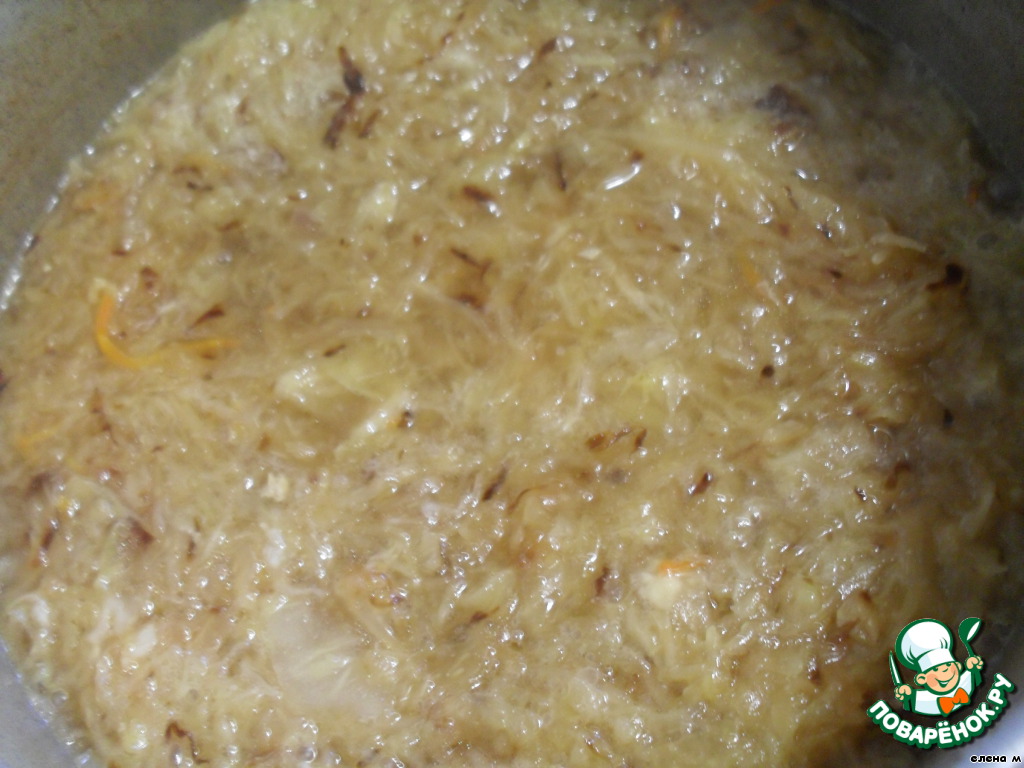 Braised cabbage in boiling broth, cook for 10 minutes.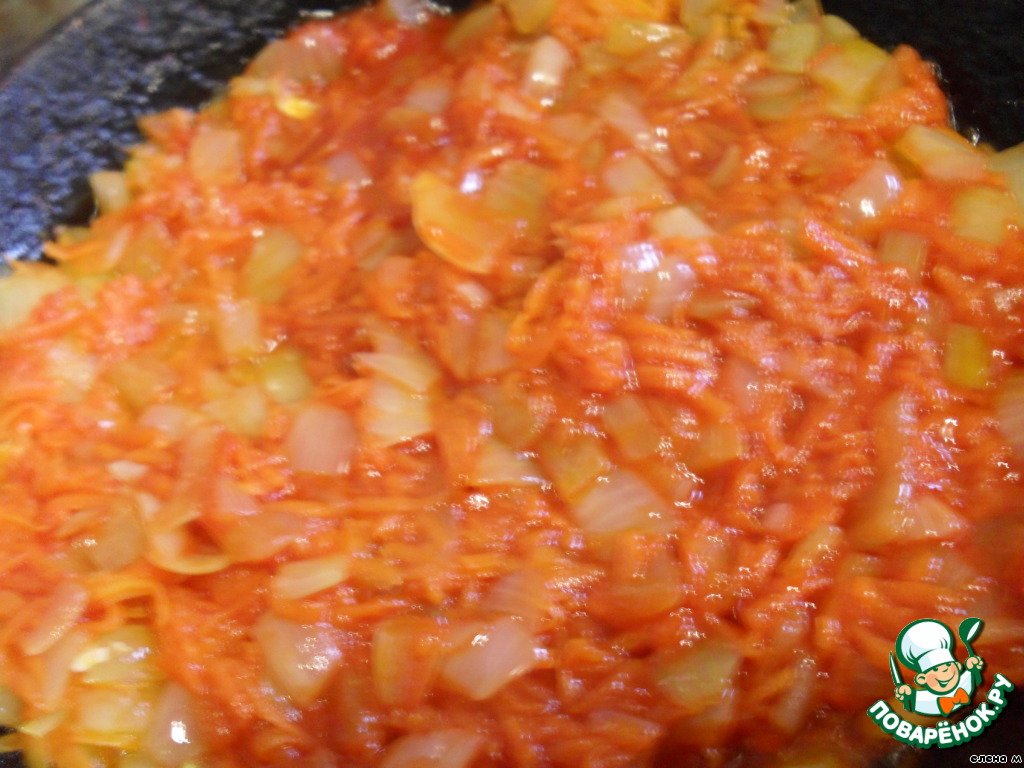 Onions, carrots and tomato paste fry in vegetable oil.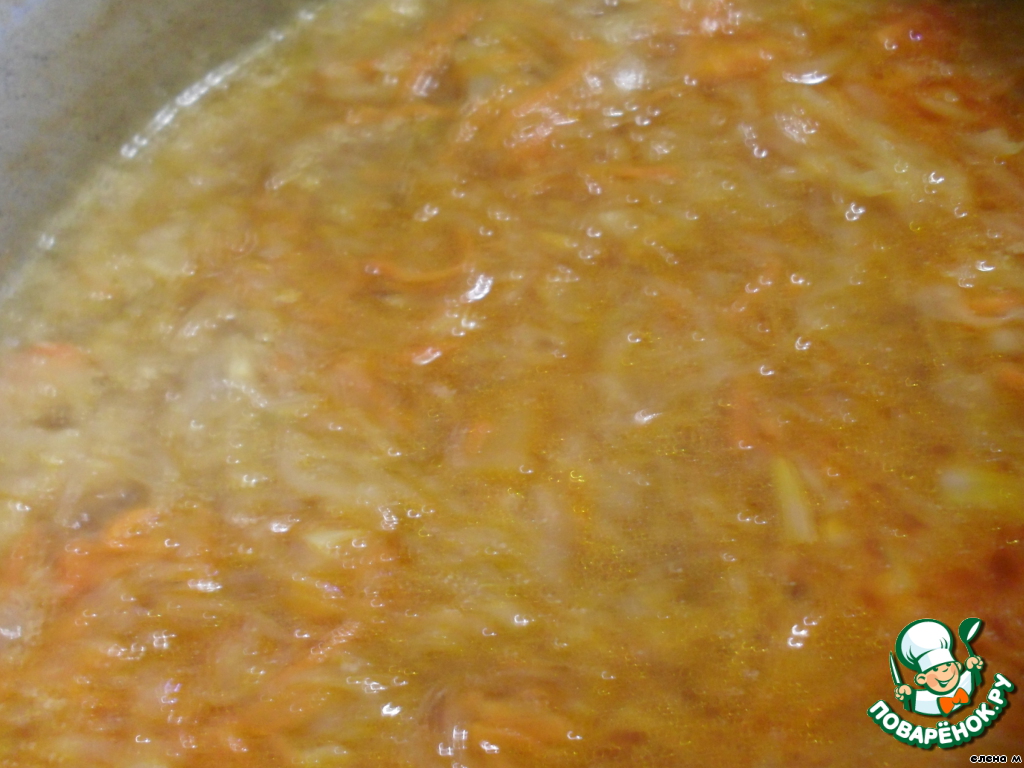 Add to the broth.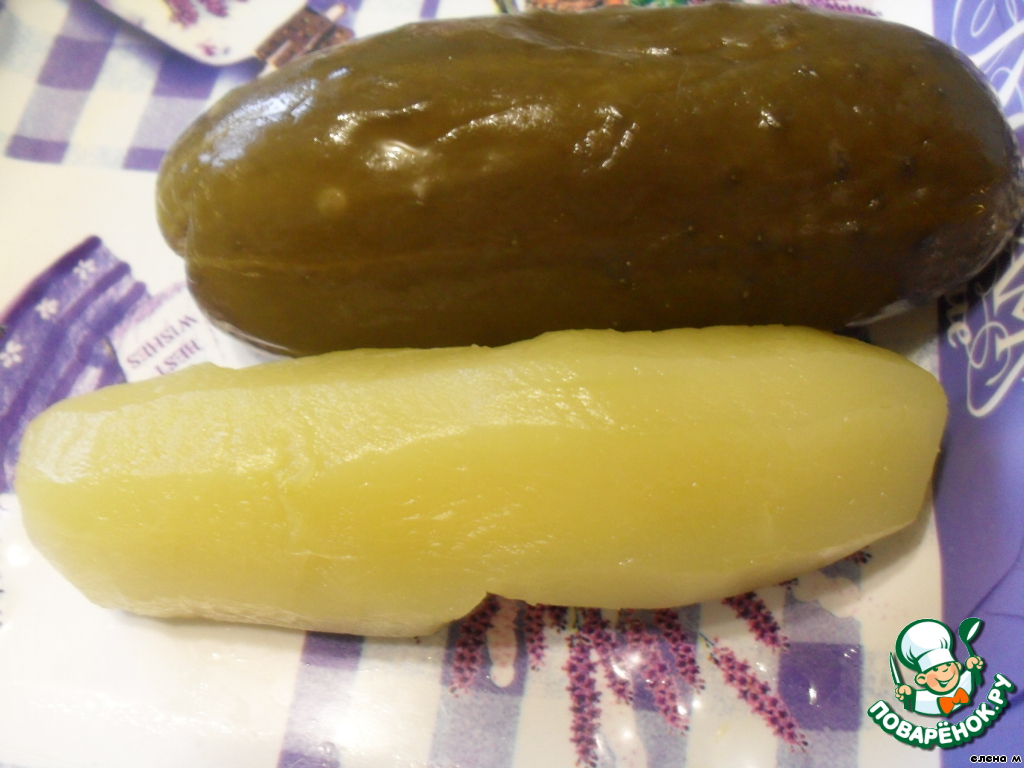 Pickles peel, cut into strips (if seeds are large, remove them).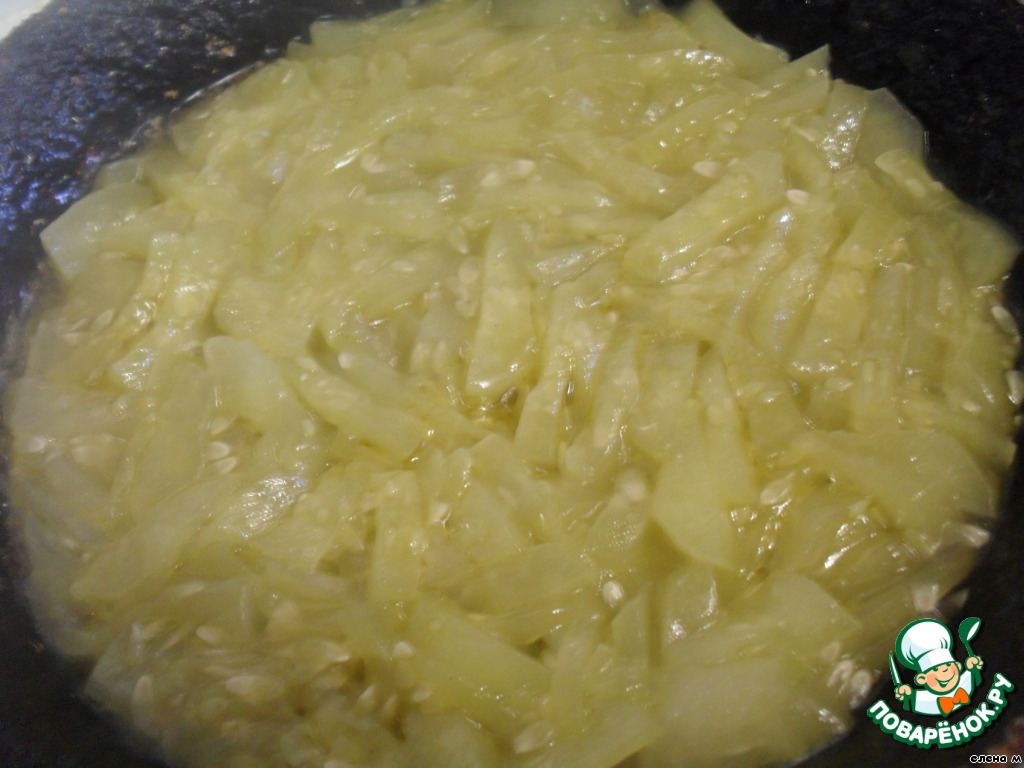 Stew in a pan until soft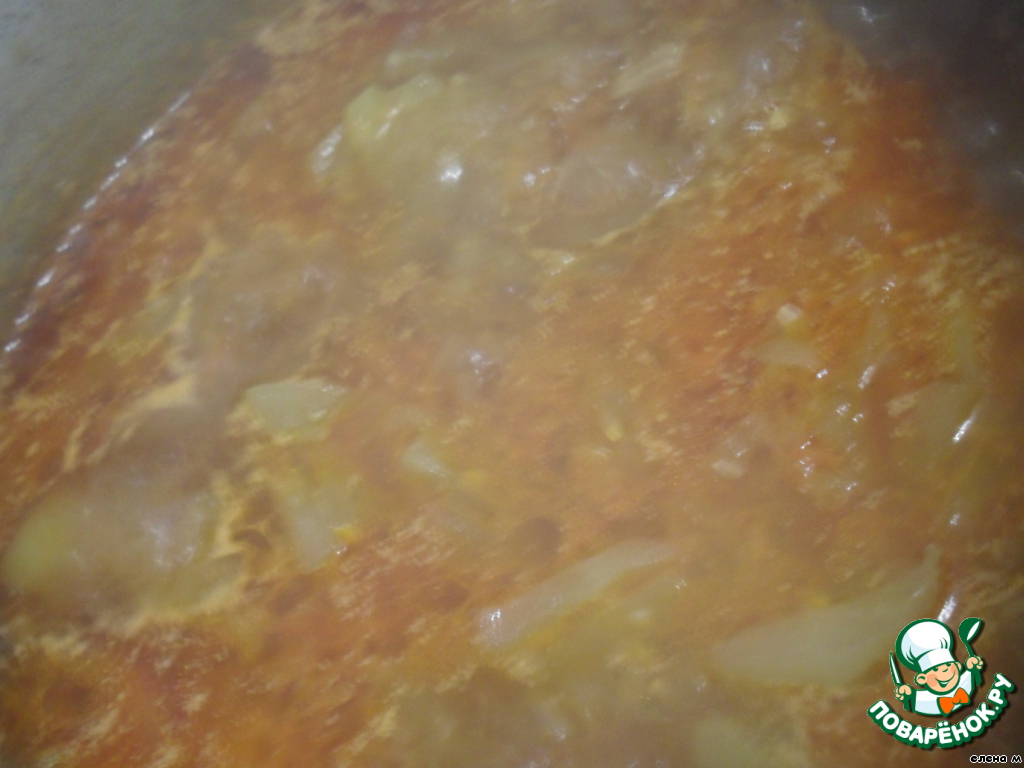 Add the cucumber to the soup, cook for 10 minutes. You can add cucumber pickle, if the cabbage is sweet.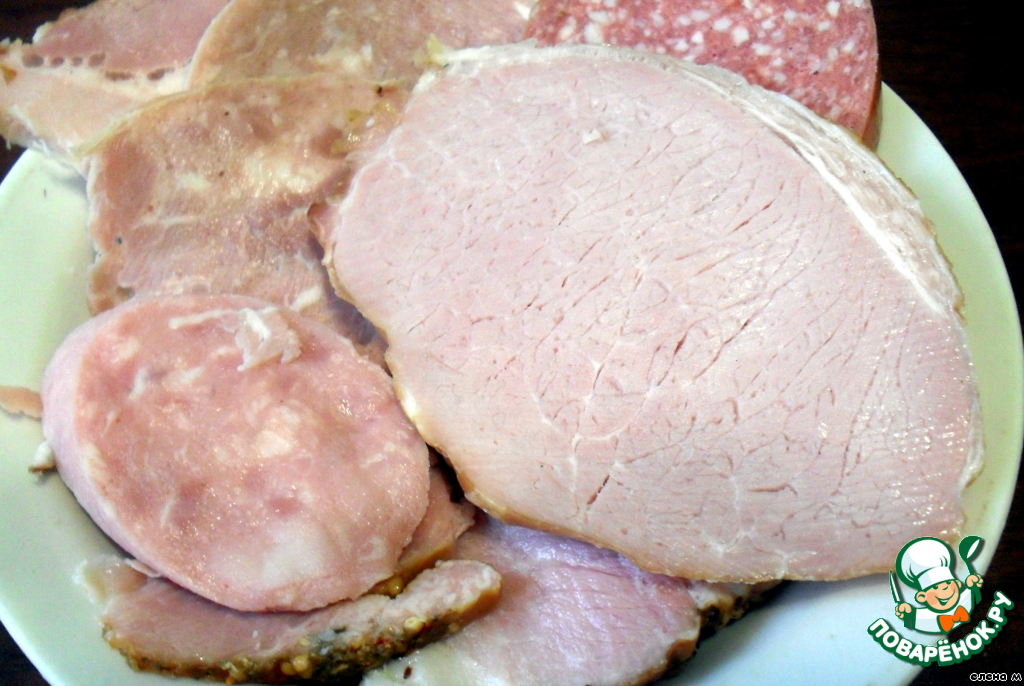 Cold cuts (I usually buying sausage, ham, ham, boiled-smoked meat cut a piece, put it in a bag and put them in the freezer).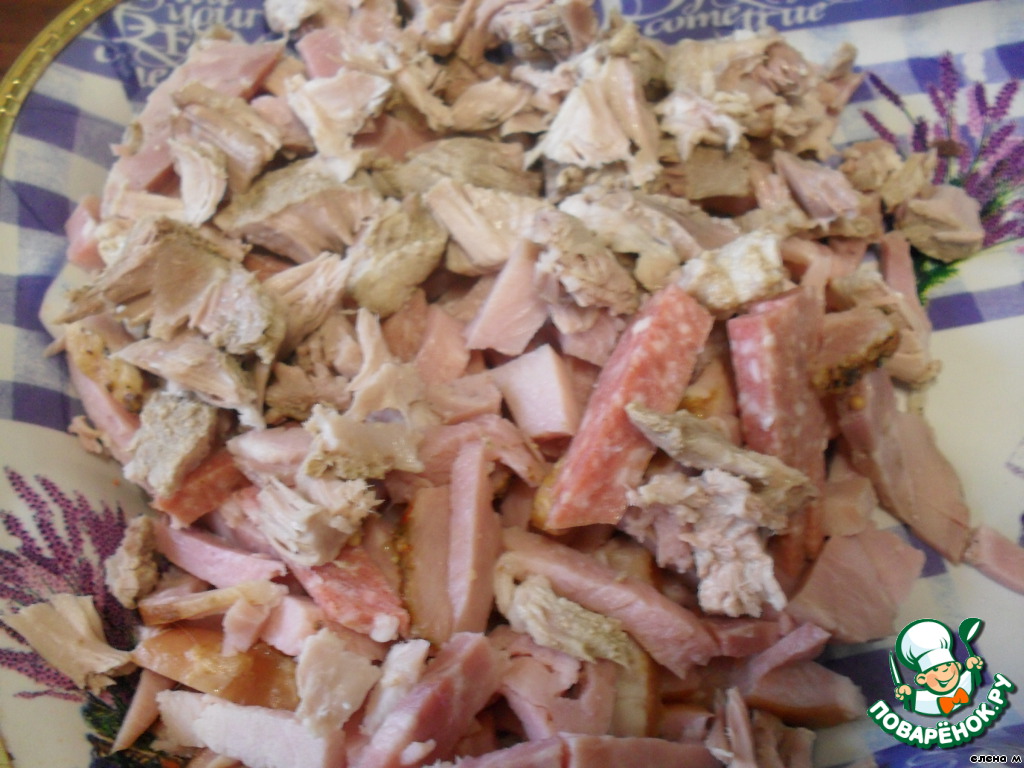 Cut into large strips, add the cooked pork.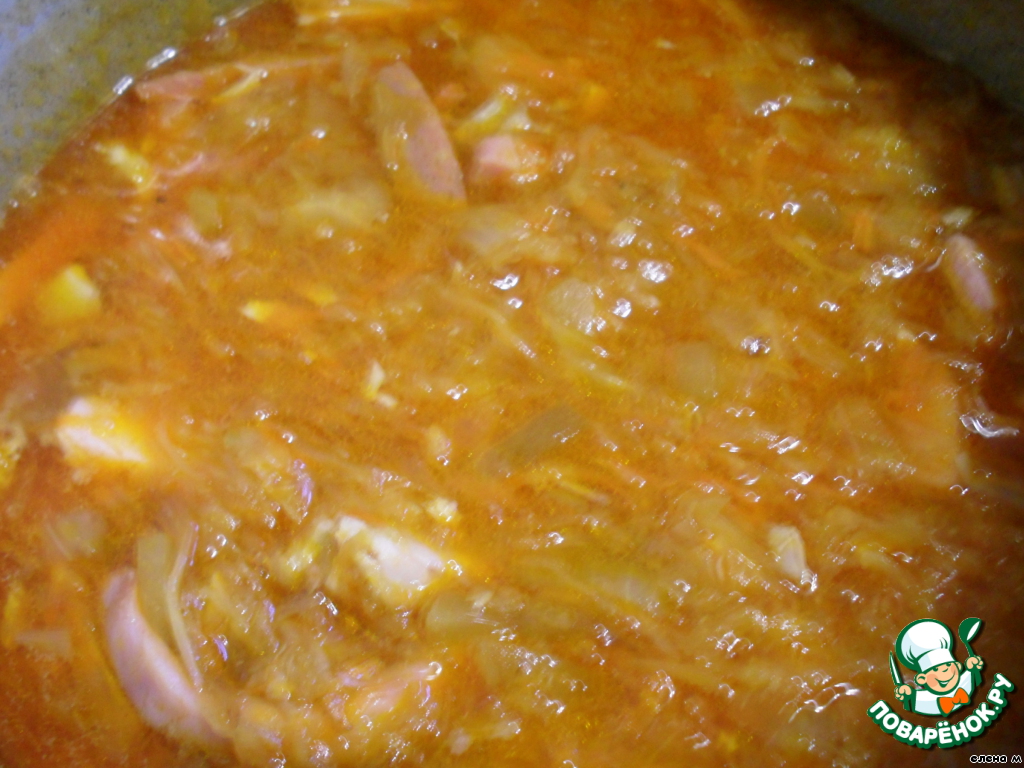 Add meat and sausage to the soup, bring to a boil.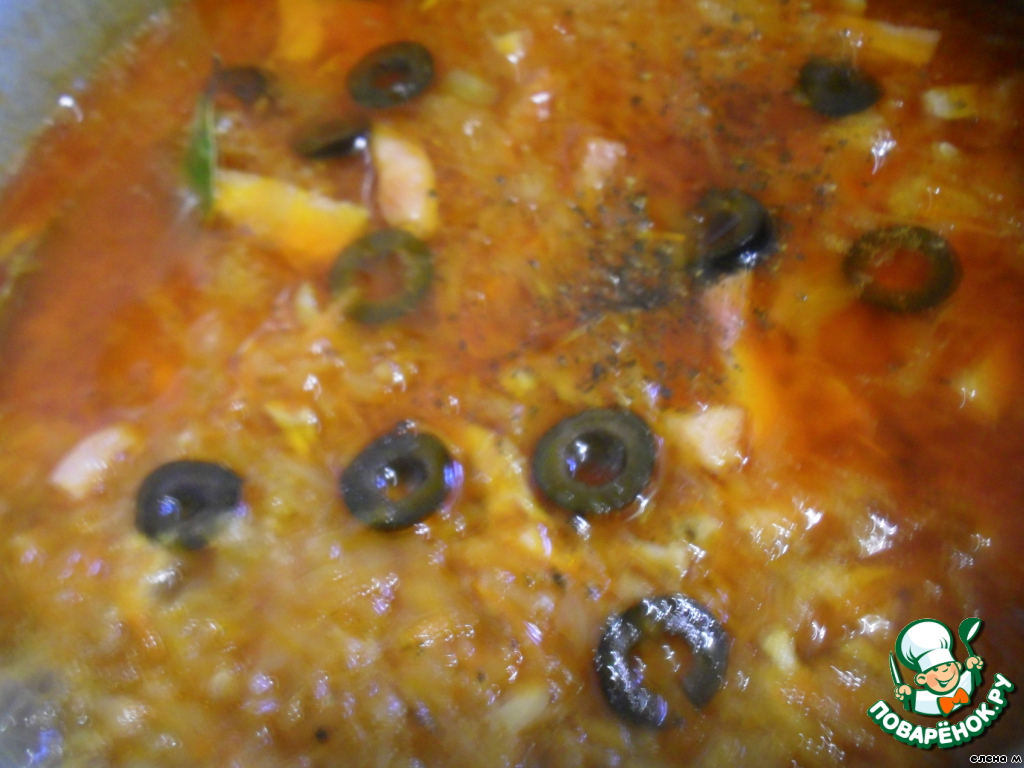 Add salt, pepper, Bay leaf, black olives, sliced rings. Cook for 5 minutes. Remove from the heat.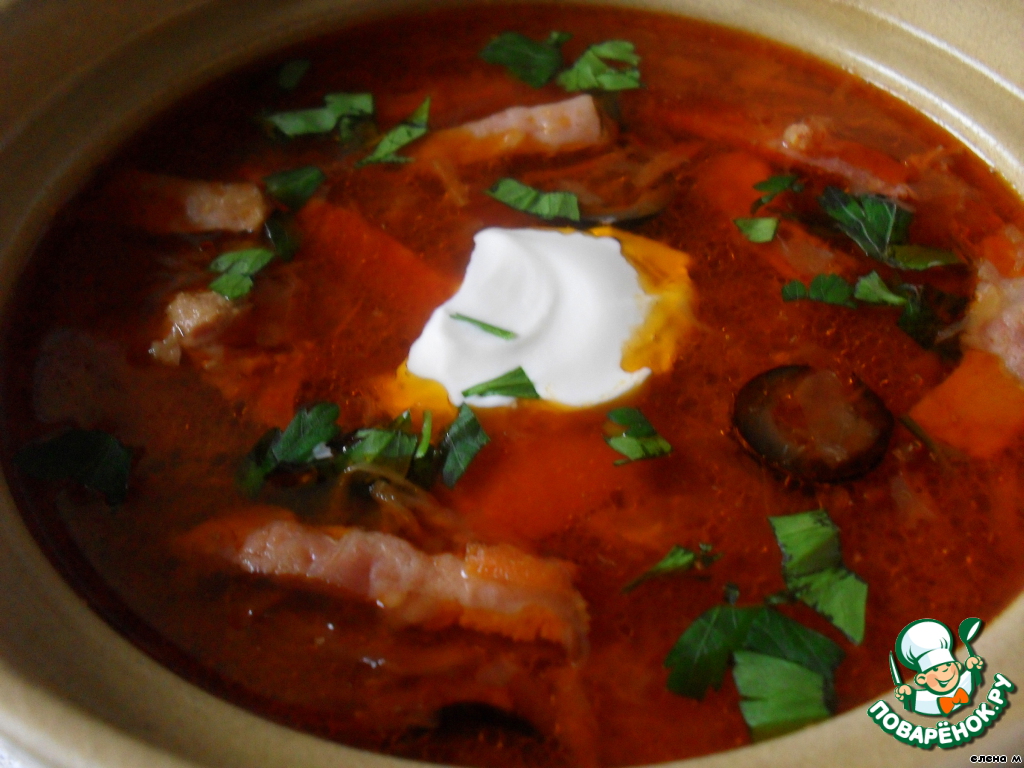 Before serving, add in a bowl the sour cream and chopped greens.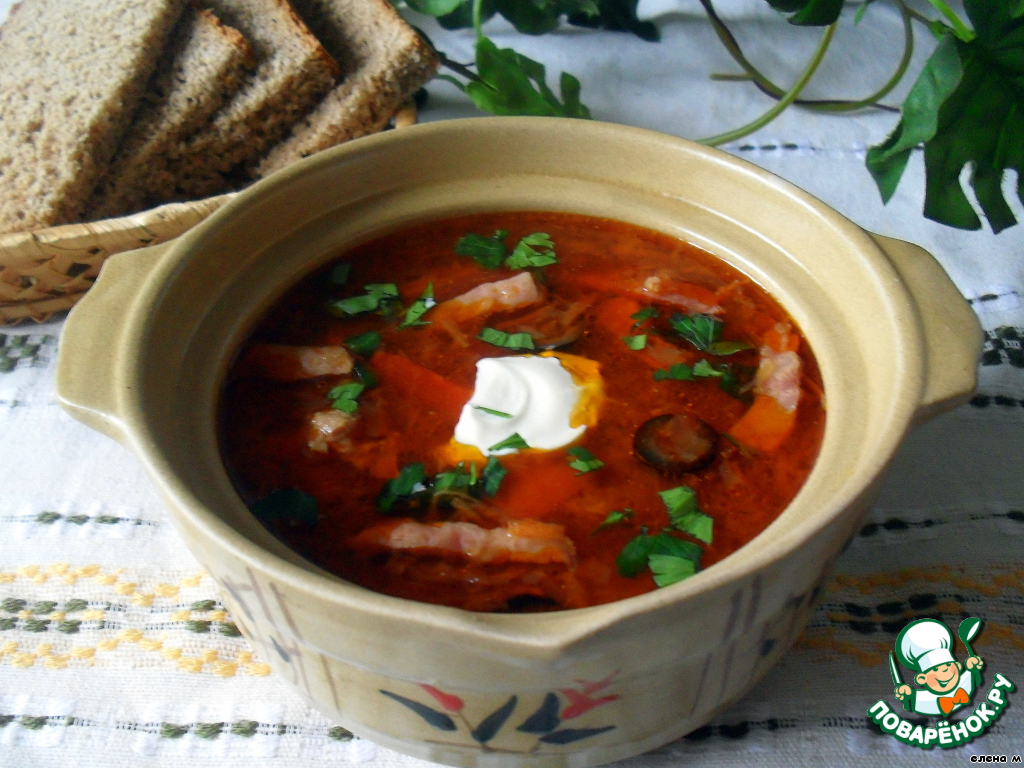 Bon appetit!