Description
A delicious and hearty salad.
Ingredients
2 piece

3 piece

1 piece

100 g

3 piece

300 g

2 tooth

1.5 cup
//= Yii::t('app', 'Total calories: ') . $recipe['ingredients']['total_calories'] ?>
Cooking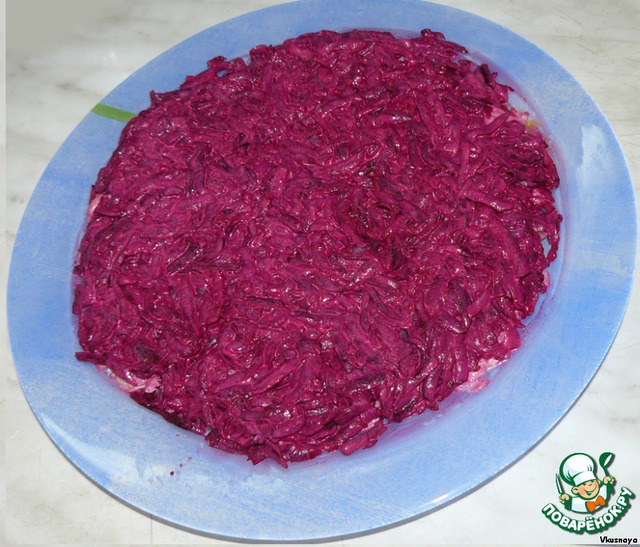 Mix mayonnaise with sour cream, add garlic dressing. Vegetables, meat, eggs - all to boil.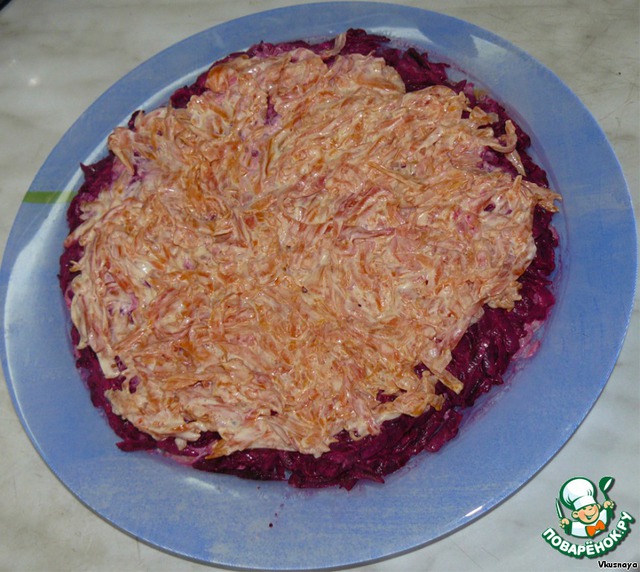 We spread the salad layers: 1 - Potatoes grated, and season with a mixture of mayonnaise and sour cream. 2 - grated Beets with a small amount of filling.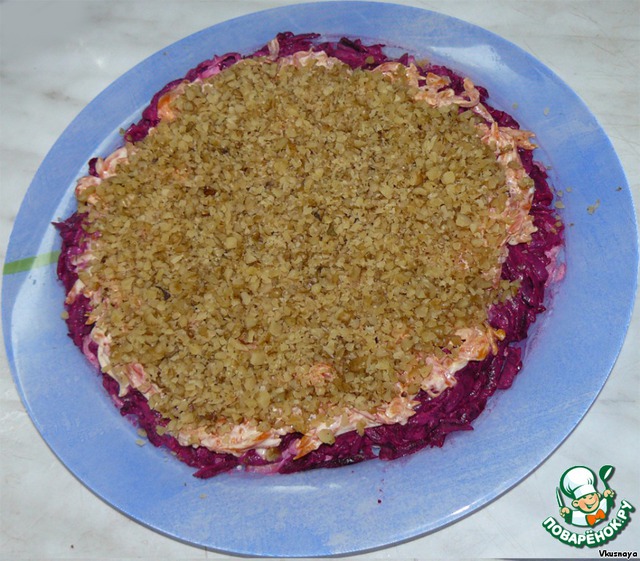 3 - Grated carrot, dressing.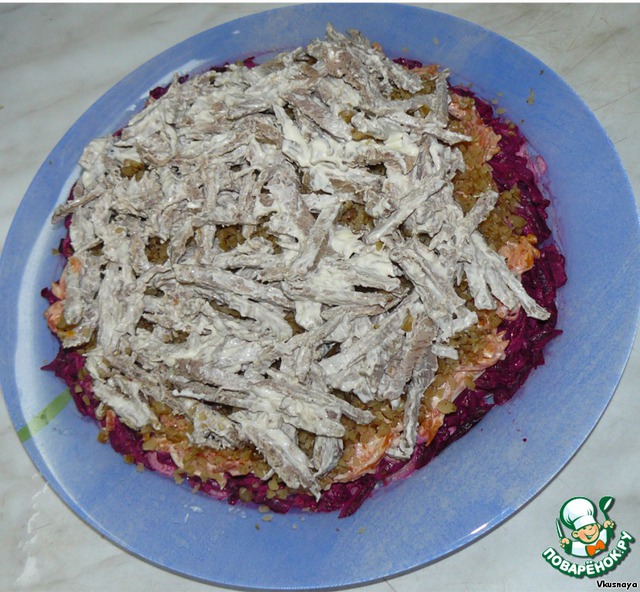 4 - Part walnuts, chopped in a blender.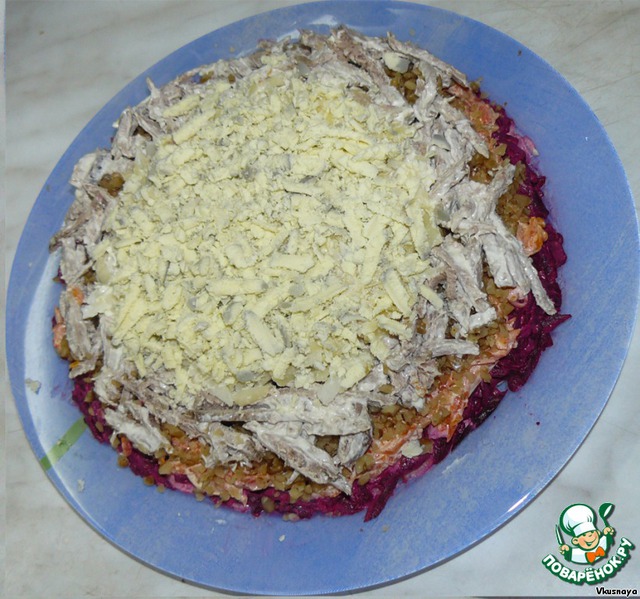 5 - half of the meat with the dressing.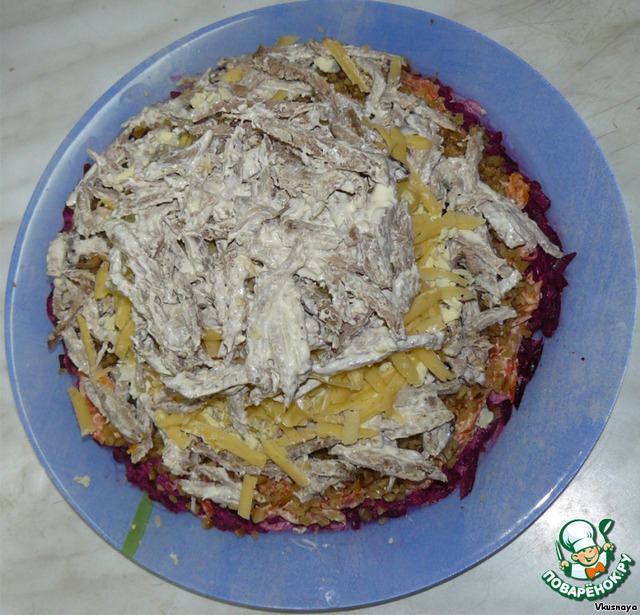 Further, the layers put a smaller diameter (so as to form a flap of your hat) 6 - Potatoes, grated + filling 7 egg yolks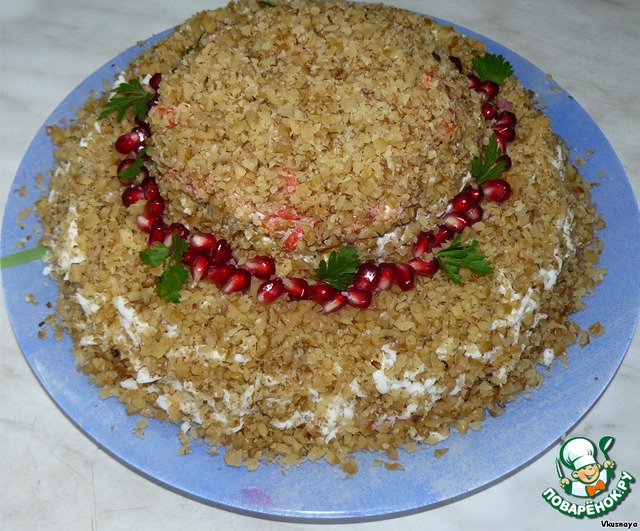 8 - cheese 9 - 10 remaining meat – carrots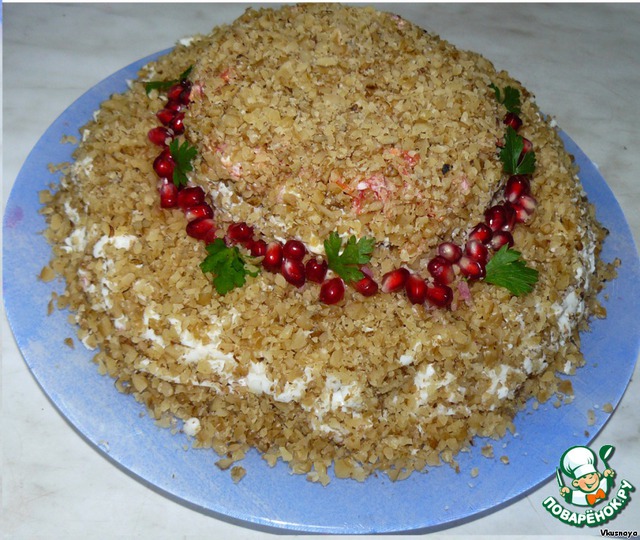 Then top the entire salad well to coat with sauce, place a layer of egg whites, again cover with the sauce. On top sprinkle with remaining cheese and walnuts.
Decorate the salad with pomegranate seeds and parsley leaves. Bon appetit!