Description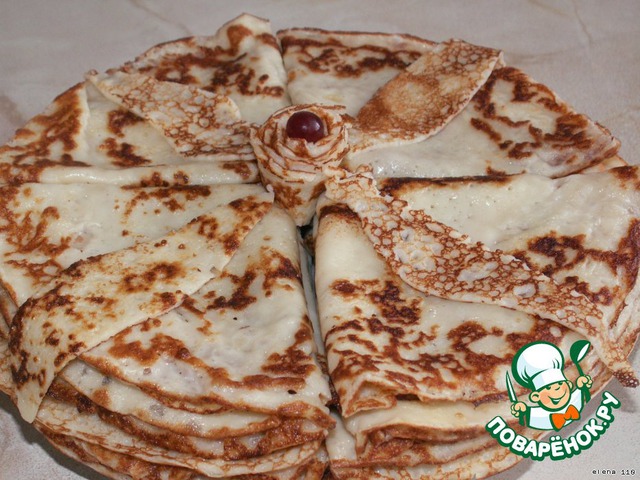 I recommend you to cook pancakes according to this recipe. Today tried it and were so happy with the result, that no words... my Husband made at work for the celebration of carnival pieces, fifty... I'm Sure that will appeal to all. A soft as velvet. Thin, delicate...
Ingredients
3 Tbsp

3 Tbsp

1.5 cup

3 cup

3 piece
Cooking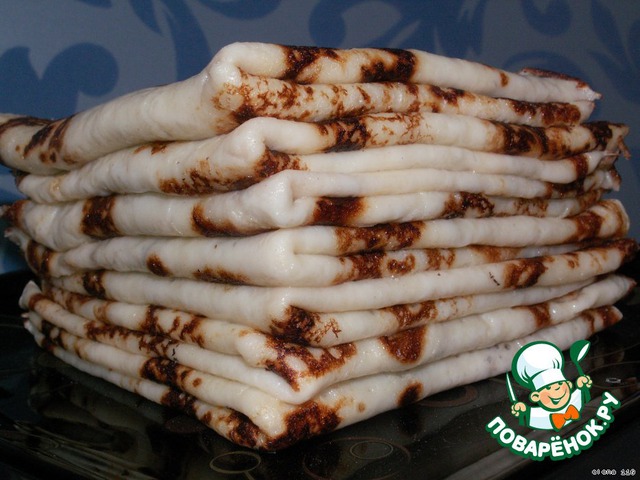 Beat eggs in the stable foam, add one Cup of milk, salt, sugar. Gradually add in flour, mix until lumps disappear. Add the remaining milk, stir and enter vegetable oil.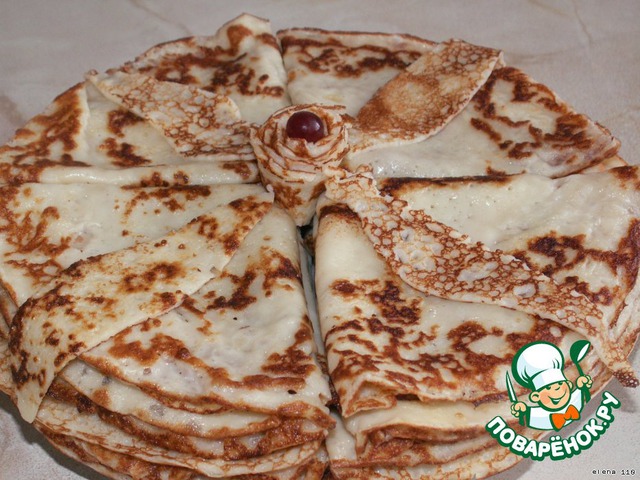 Carefully whisk and bake in a hot pan (I grease with vegetable oil the pan before baking each pancake). Ready pancakes grease with butter and enjoy the tastiness. Recipe of Kalinga. Bon appétit!