Description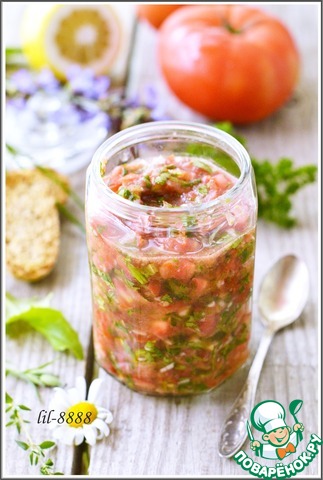 A delicious sauce to go with any dish and the ingredients can be chosen according to your taste.
Ingredients
4 piece

2 tooth

1 coup

0.5 coup

0.5 coup

1 piece

1 piece

1 coup

3 Tbsp

1 Tbsp

2 Tbsp
Cooking
1. Tomatoes wash. dry, want to remove skin. Greens to wash. dry.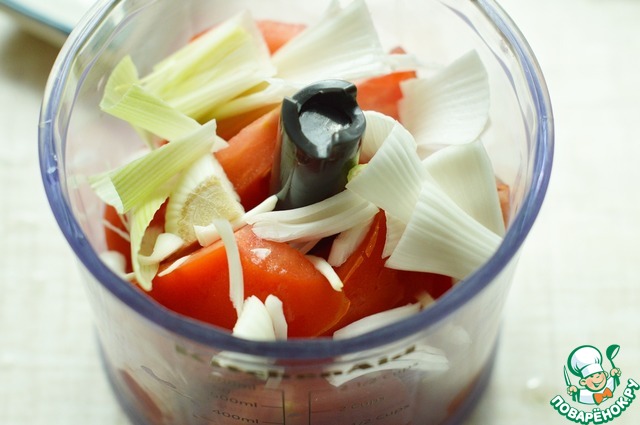 2. Two tomatoes cut into slices, add garlic, hot pepper and chop. To shift into the Cup.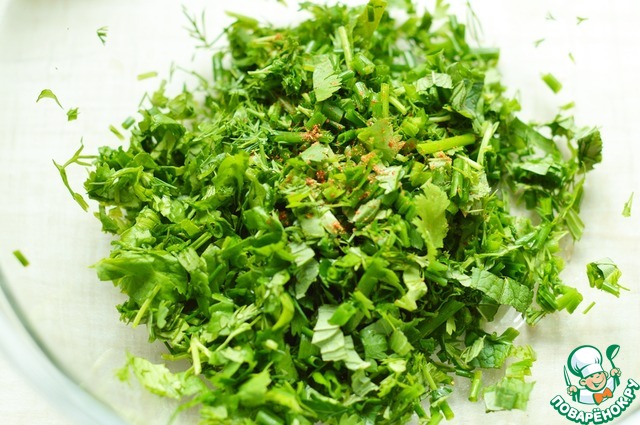 3. Other 2 tomatoes cut into small cubes, finely chop the greens. Also to shift into the Cup.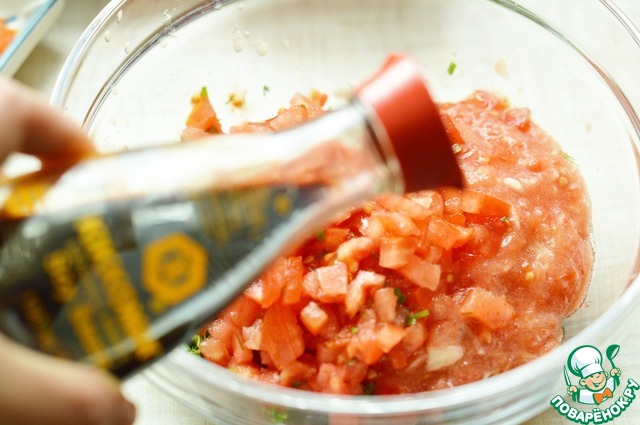 4. All mix, add the lemon juice, soy sauce, oil and black pepper. To adjust for salt. sharpness and acid in its taste.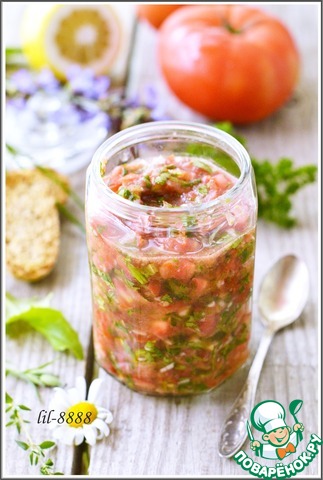 5. Then put the sauce in a jar and store in the fridge. But I'm sure you long to keep will not work. Bon appetit!