Description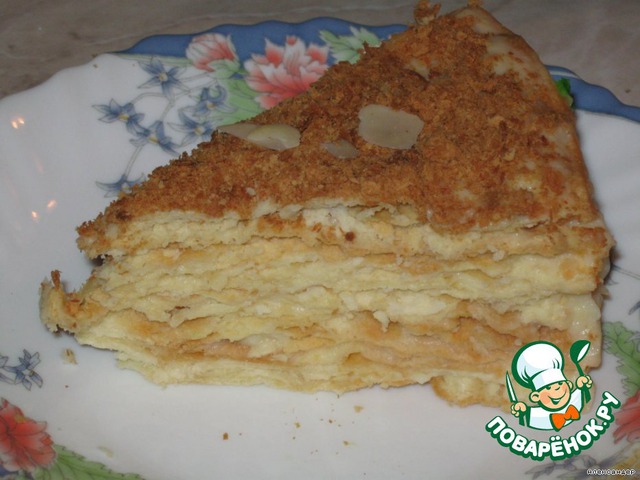 Among the variety of cakes, this, in my opinion, remains number one. However, this is of course a matter of taste. But in our family it has established its position.
Ingredients
250 g

4 cup

100 g

1 tsp

700 g

100 g

100 g

1 pack

3 piece
Cooking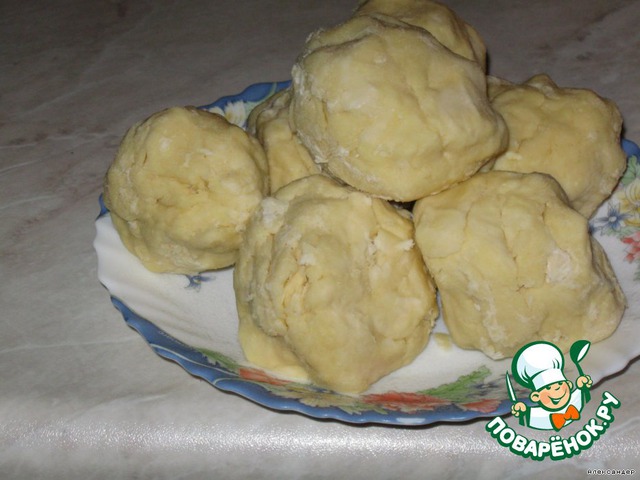 Soft margarine, flour, water and vinegar, knead the dough. Divide it into 7 to 8 balls and put on 40 minutes in the refrigerator.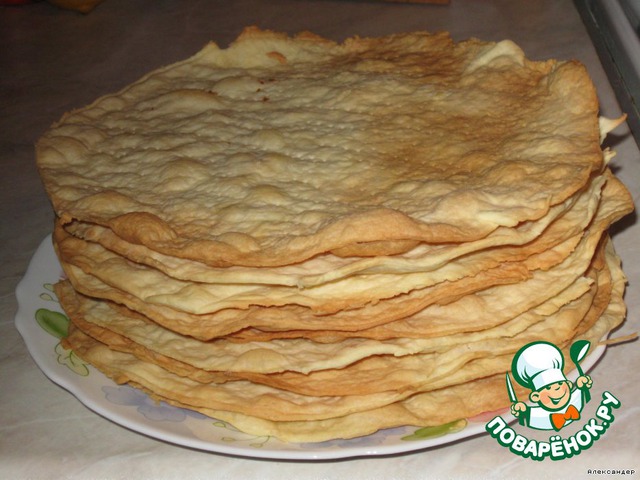 Cook the custard. I naively believe that custard know how to do everything. For those who don't know: 3 egg yolks, 2 tbsp flour and half a Cup of sugar rubbed with the bowl, add a little milk. Then the rest of the milk (600 g) bring to the boil and introduce this mixture. Cook until thick. In chilled cream add a soft CL. oil. Then bake 8-9 cakes. I got 9.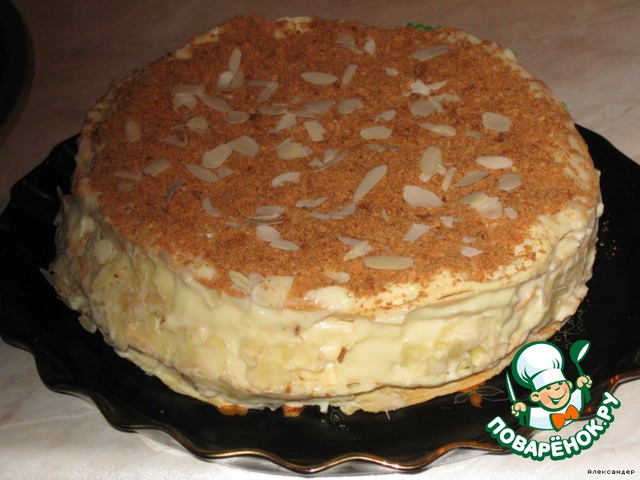 Oil cream and allow to soak.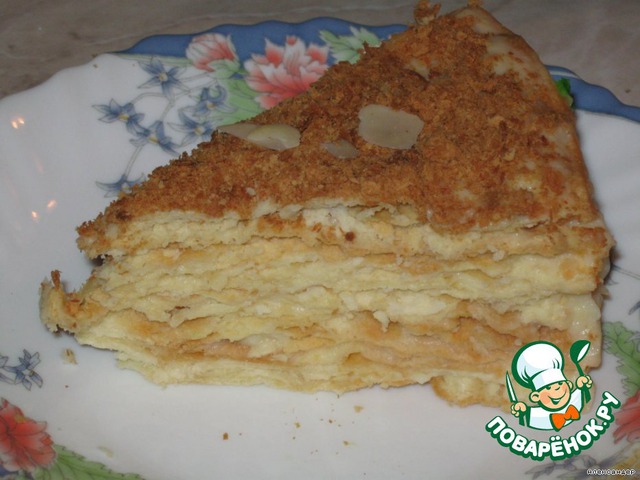 Bon appetit!