Description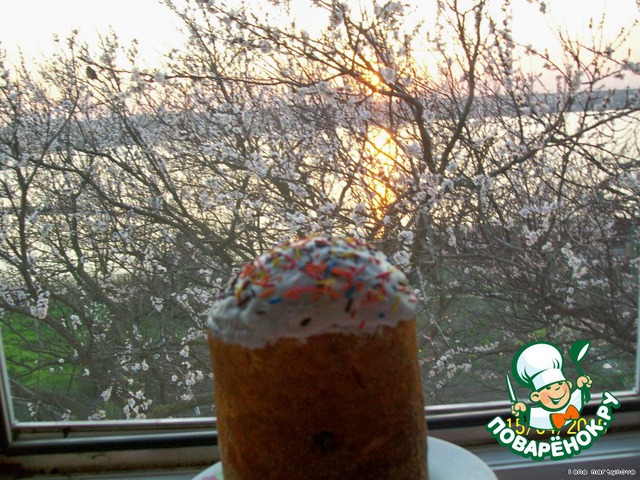 Experiments with Easter test I fear. So the cakes always bake the same recipe, proven over the years and generations.
Ingredients
0.5 l

10 piece

350 g

0.5 kg

0.5 tsp

1 piece

1 piece

1 tsp

2 pack

100 g

200 g

2 cup

2 kg
Cooking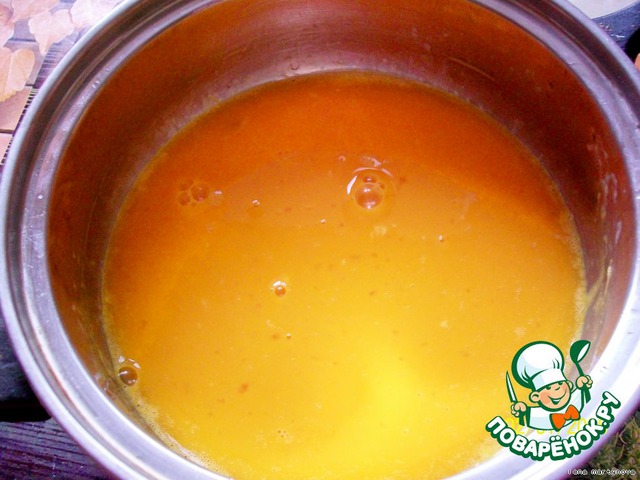 Preparing baked goods starts in the evening. Detachable two egg whites and until we remove them in the refrigerator they will need for the glaze. Rest break eggs, add salt and leave in the kitchen until morning. From this procedure, the egg yolks are brighter and cake, respectively, more beautiful.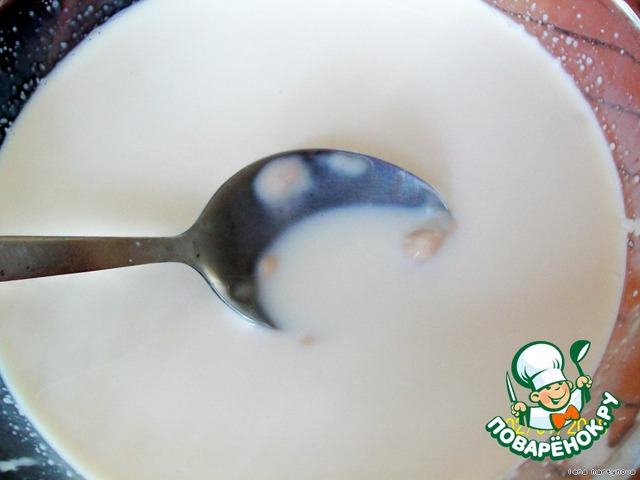 In the morning in warm milk dissolve the yeast, spoon of sugar, a little flour (about 5 tablespoons) and put in a warm place for fermentation.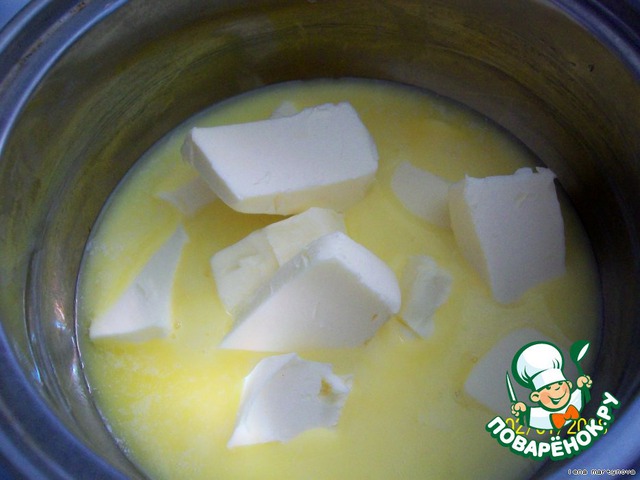 Meanwhile, melt the butter.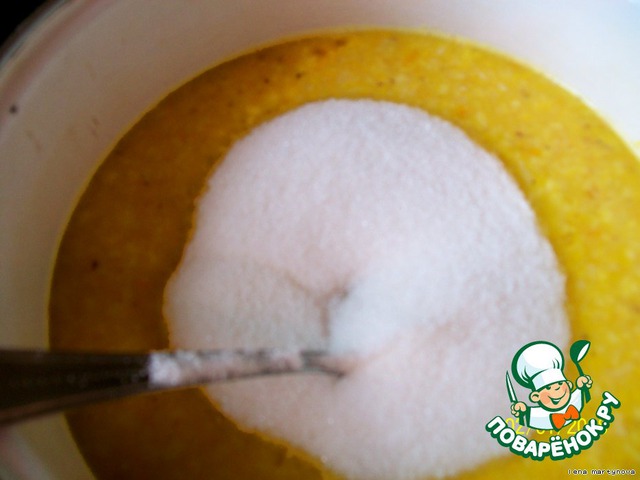 In the eggs add the sugar, pour in the melted butter, add nutmeg and vanilla sugar. Three lemon grated whole orange, remove only the zest. A spoon of lemon juice left for the glaze.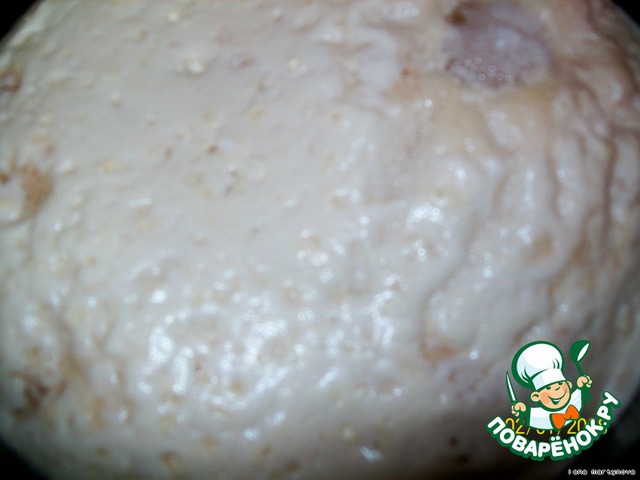 The dough came. Pour in the prepared our mixture, and mix well.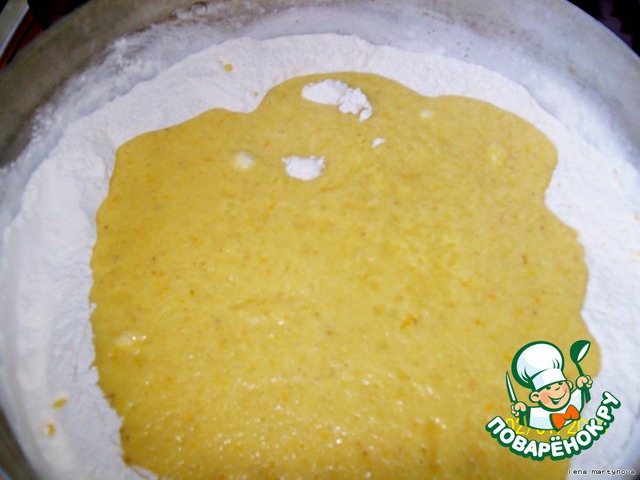 In a large bowl place the flour (1.5 kg), add the resulting (already yeast) mixture and begin to knead the dough. Next to the bowl you can put a saucer with vegetable oil and from time to time dipping their hands in there (then it will be easier to clean them). At the end of kneading add the raisins.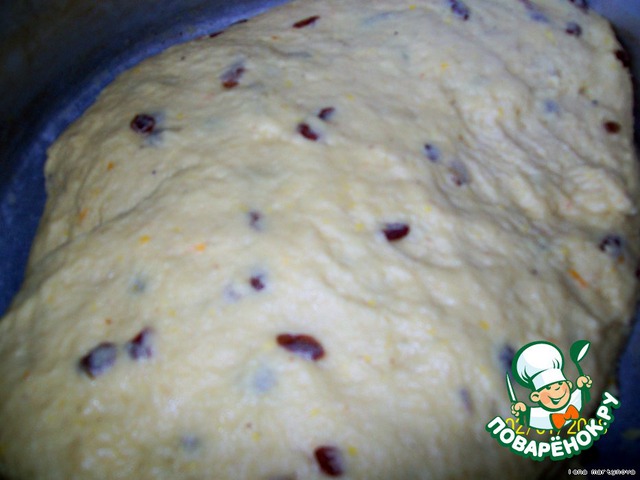 According to old recipes knead supposed for 1.5 hours. But empirically I have determined that it is necessary to knead just enough until the dough no longer sticks to the bowl, no more and no less. If it turns out watery, you can gradually add the flour (it took me about 1.8 kg). A pot mix the dough well wrap it up (I even put it under a heating pad) and put in a warm place to rise. When you get well emminem again on the rise.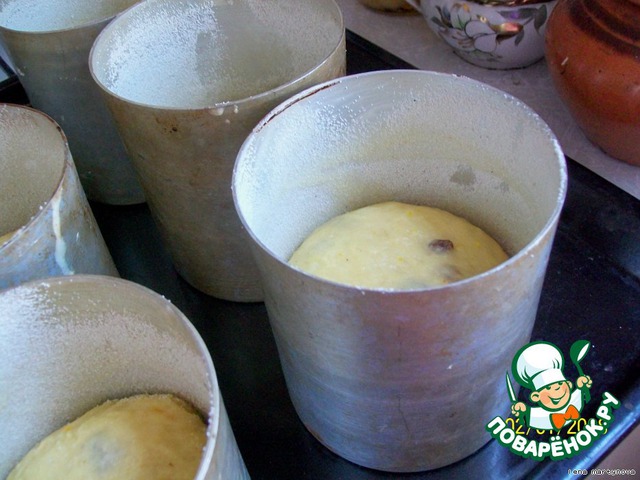 Risen the second time put the dough into molds, greased and sprinkled with semolina, cover with a towel and leave to rise. This period is very responsible. Not to shout, swear, slam doors, sing, dance, etc.))
When the dough forms rise up now so you can put them in a preheated 200 degree oven. The first time the oven do not open. Readiness check with a toothpick. If the top begins to burn, and the middle is raw, cover the shape with a sheet of parchment.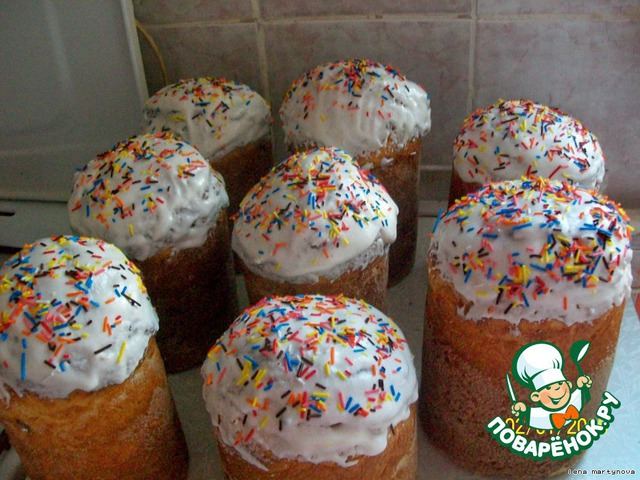 For the glaze whisk postponed two proteins, gradually adding sugar powder and finally a teaspoon of lemon juice. Cover the top of the "pesochek" icing and decorate with sprinkles... Well, who knows how...))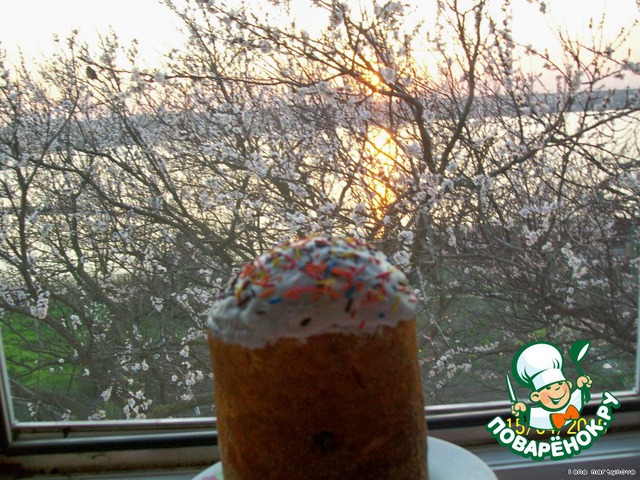 Waiting for a Light holiday!