Description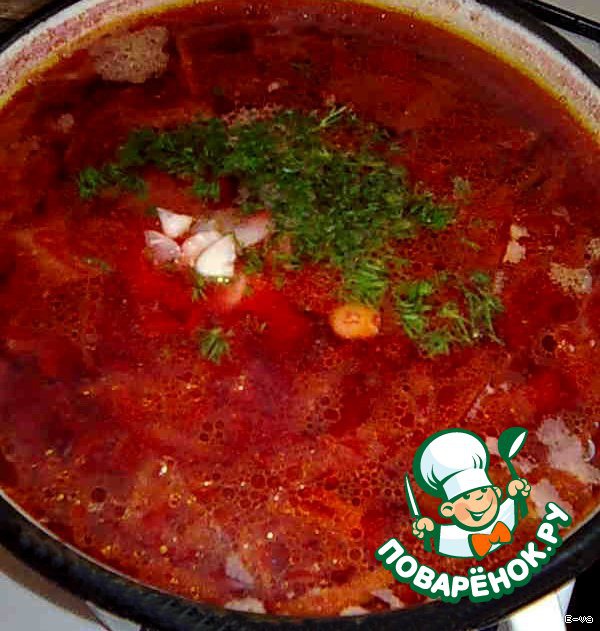 Each housewife, of course, has its own recipe of borscht. I would like to share with you one of his recipes. May be you will like it and will use it. The rich color and taste. This collector's black bread, garlic and a spoon of sour cream. M-m-m delicious....
Ingredients
400 g

5 piece

3 piece

3 piece

1 plug

1 piece

2 Tbsp

1 Tbsp
//= Yii::t('app', 'Total calories: ') . $recipe['ingredients']['total_calories'] ?>
Cooking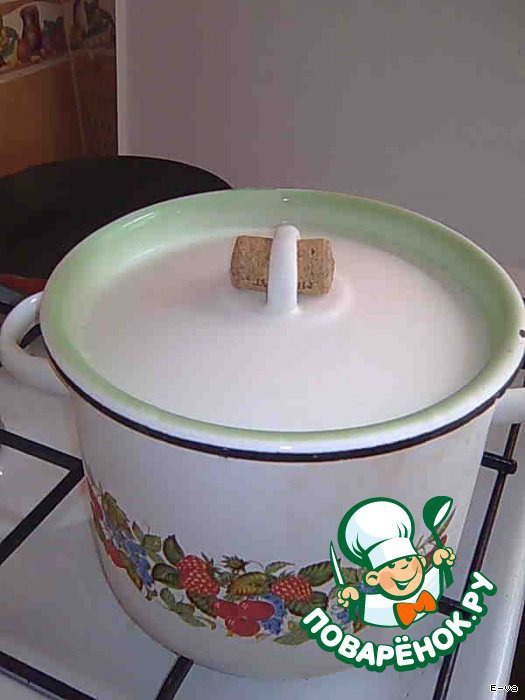 1 meat put on to cook.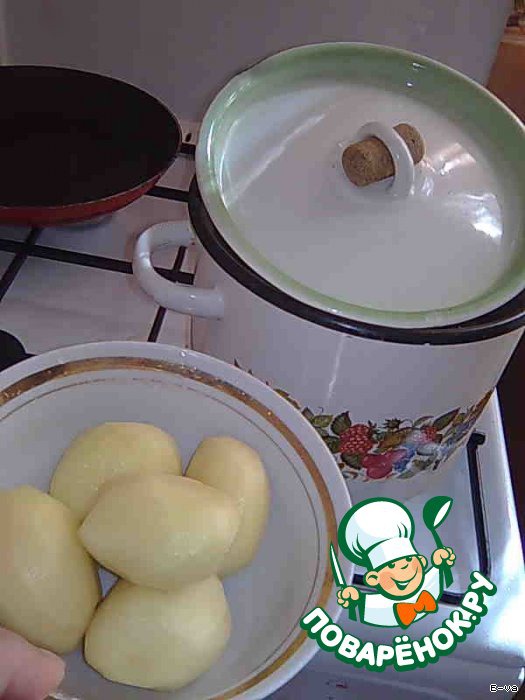 2 When the meat is cooked, add peeled potatoes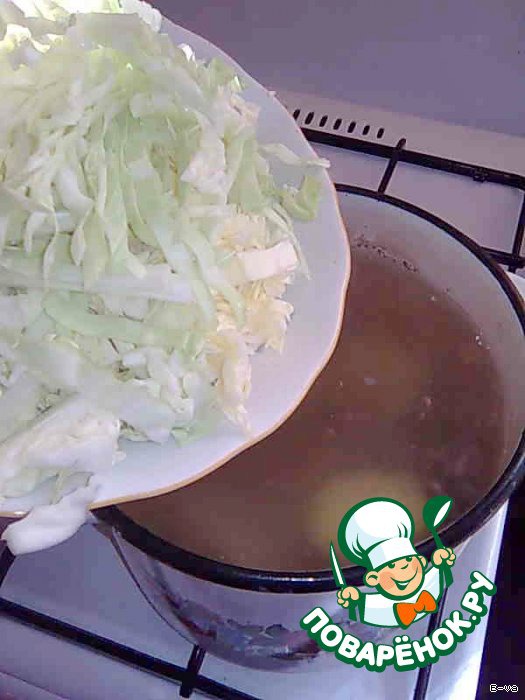 3 after 5 Minutes add the shredded cabbage. Cover to cover completely.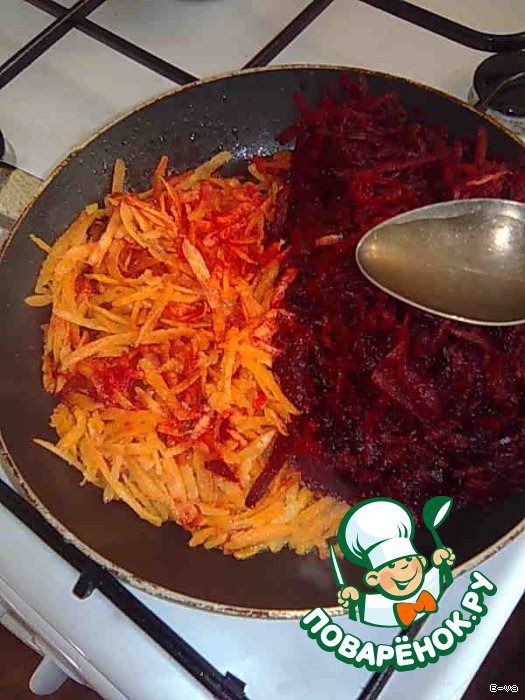 4 heat the Pan, pour a little vegetable oil. Put grated on a coarse grater carrots and beets. Immediately pour 2 tbsp vinegar (if using essence, you need to be diluted) and 1 tbsp sugar. Stir, cover and simmer for 15 minutes. IMPORTANT! It braised and not fried. If beets are not very juicy, add a couple tablespoons of broth. Finally add the grated grated tomato.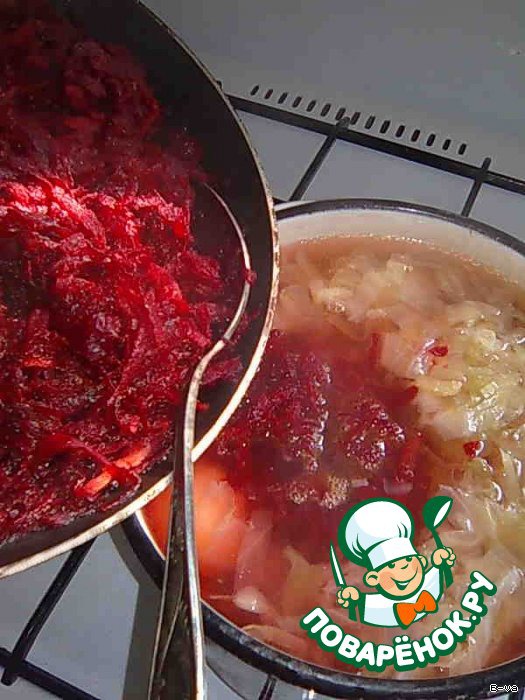 5 When the cabbage and potatoes are almost ready, put them braised carrots and beets. Mix well. Left to languish on a VERY SLOW fire for saturation.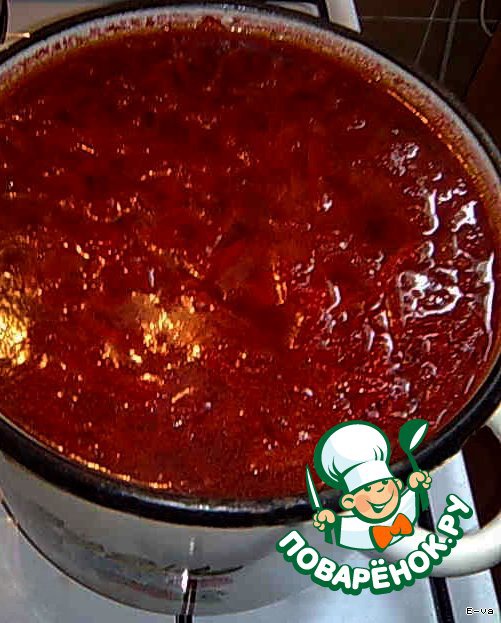 IMPORTANTLY, THE SOUP DOES NOT BOIL, OTHERWISE LOST, AND TASTE AND COLOR.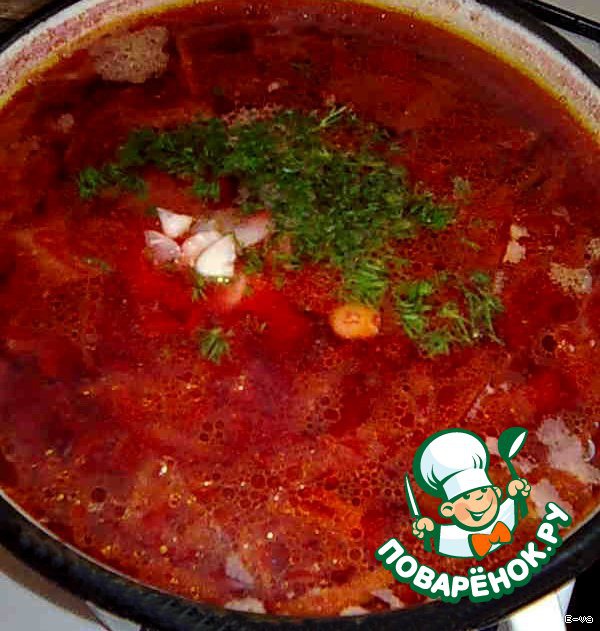 7 Ready soup sprinkle with chopped dill and garlic. Cover with a lid and give a little brew.