Description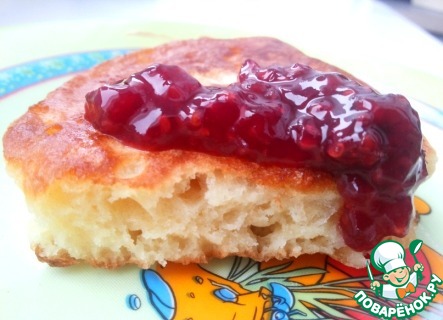 Recipes for pancakes on the website a great many, however, dare to offer your own version. I'm sure many will be useful. The author is a wonderful cook Catherine Vitina. For the recipe Express her gratitude! Browns remain lush not only in the pan, but on the plate, very tender and soft. For me, this recipe was really perfect. Try it!
Ingredients
0.5 l

1 piece

1.5 Tbsp

0.333 tsp

2.5 cup

0.5 tsp
//= Yii::t('app', 'Total calories: ') . $recipe['ingredients']['total_calories'] ?>
Cooking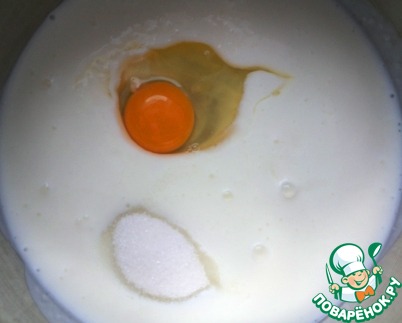 Kefir the author advises to get out of the fridge in advance to room temperature. So, kefir pour into a bowl. Add the egg, salt, sugar. Mix well. I used the mixer.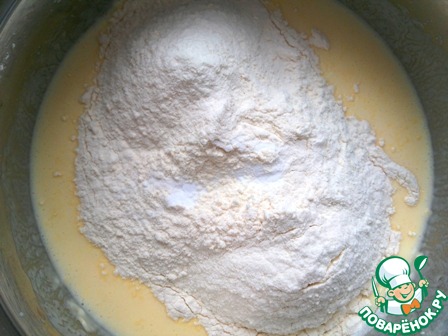 Then add the sifted flour and soda. Soda usually throw in yogurt, to put out, here you need to add it with the flour.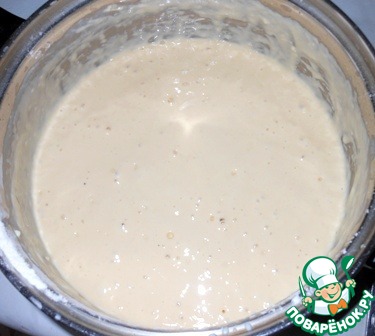 Mix thoroughly. Stir the dough should be just fine, because then it disturb absolutely not! And leave the dough for half an hour to make a reaction of buttermilk with baking soda.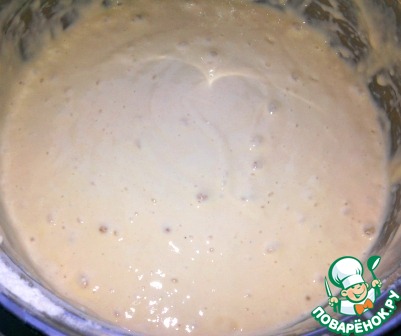 After half an hour on the surface of the dough formed bubbles (reaction went), you can start frying.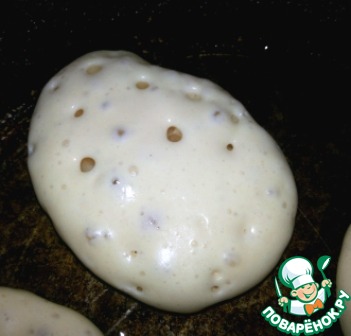 Heat the vegetable oil. Remember that the dough can no longer be in the way. Take dough with a spoon on the edge, trying not to disturb the dough, and how would Osipyan on the wall of the bowl. Spread gently in the pan and fry on a medium heat. When on the surface will begin to appear and burst such bubbles (see photo)...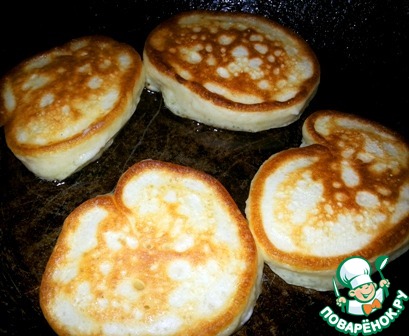 Turn on the second side, the pancakes immediately start to rise.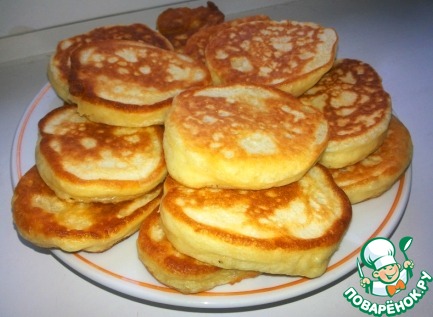 That's all. Delicious, fluffy pancakes with kefir is ready!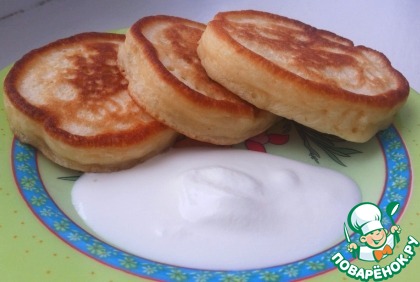 You can eat with sour cream, jam or just like that! In any case, it is very tasty! And easy!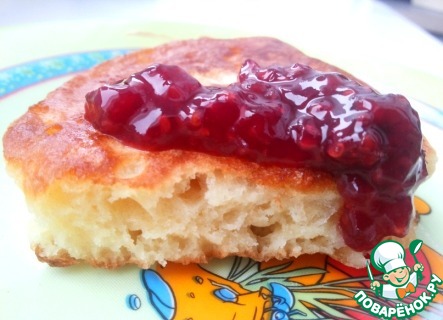 Bon appetit!