Description

Don't know what to call this dish.. Can you tell me.. But I can say that it is cooked very simply and quickly... I think I'll grace any table.. And tasty.. It's like a lazy version of the recipe "Pancakes with meat" ... that I showed you... but looks on the plate, perhaps, more effective.
Ingredients
2 piece

6 piece

1 piece

2 Tbsp

100 g

1 coup
//= Yii::t('app', 'Total calories: ') . $recipe['ingredients']['total_calories'] ?>
Cooking
Chop the herbs and mix with cheese..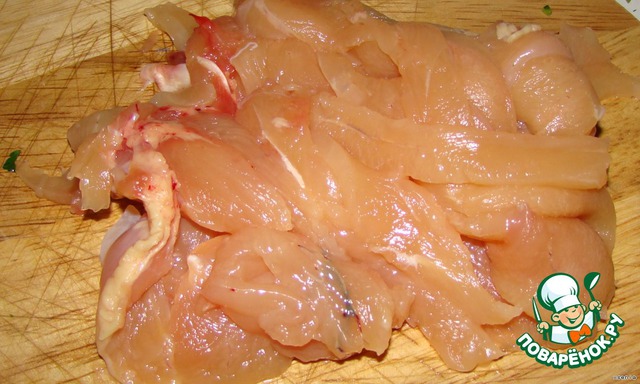 Chicken meat cut into thin round slices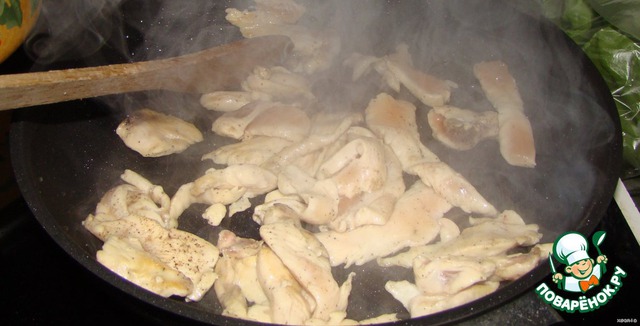 And fry it, salted.. pepper.. on a dry heated pan.. literally 2-3 minutes... stirring occasionally... (if the pan without non-stick coating, fry in small amount of vegetable oil)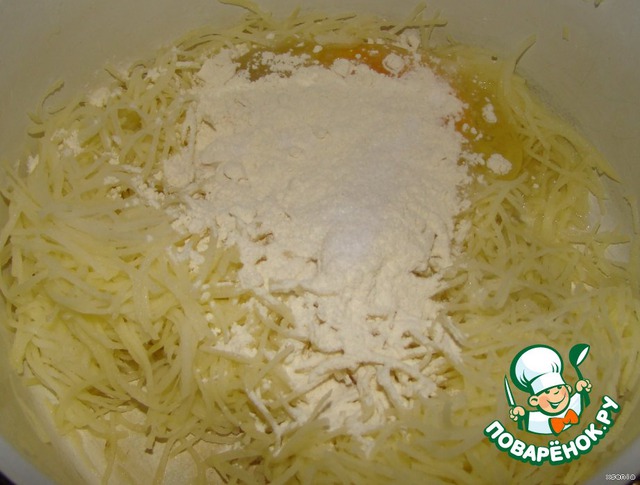 Potatoes to peel... grate on a coarse grater... a good squeeze... Add eggs.. flour.. salt... stir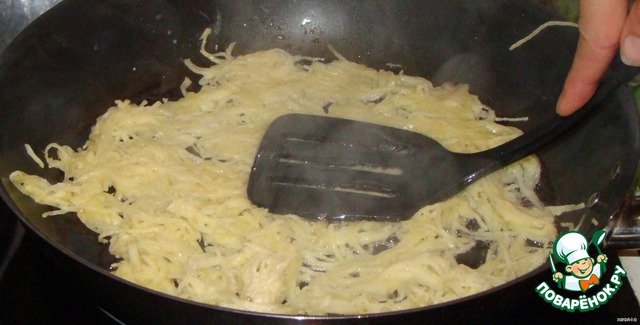 Warm up the pan... pour vegetable oil to cover the bottom of the pan... Spread grated potatoes on the bottom and push with a spatula... in This way we get the potato pancake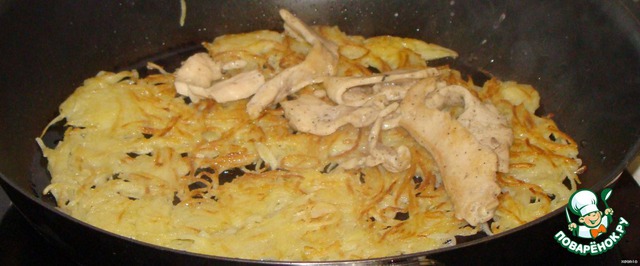 When our pancake is ready on one side (fry 2-3 minutes).. turn... and spread on half of the damn chicken..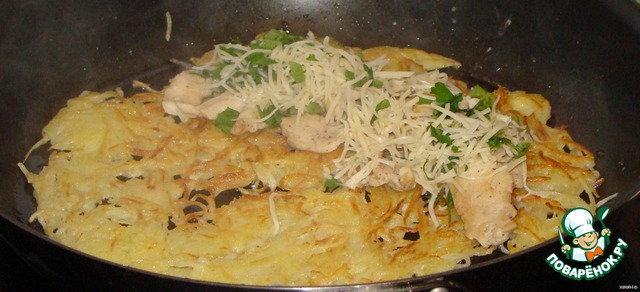 On top sprinkle with grated cheese with herbs... and wait 2-3 minutes... when you fry the second side of the pancake.. and the cheese begins to melt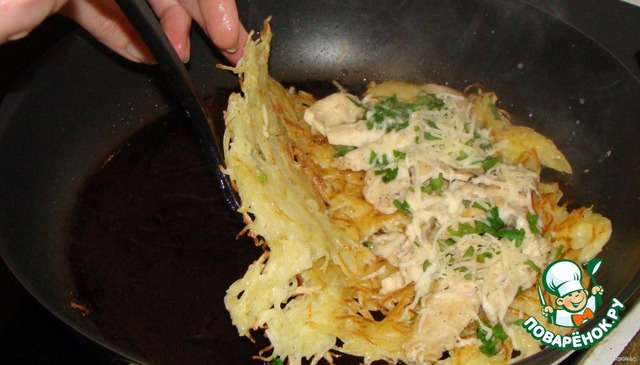 Free side of potato pancake cover with the chicken with cheese.. a minute on each side fry... Bon appetit!!!)))

...