Description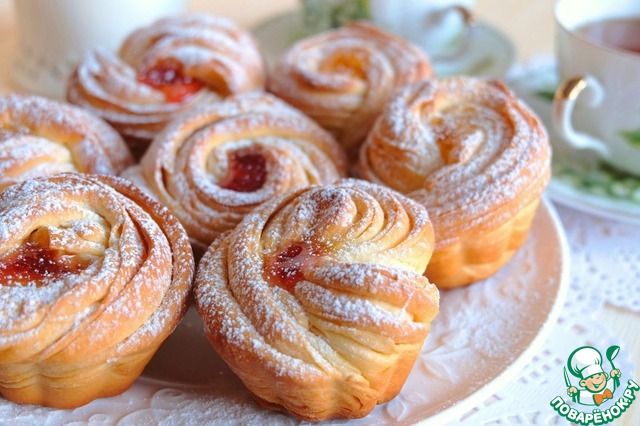 The dessert was invented in America. It resembles a well-known dessert croissants. Caffine have a crispy crust and tender crumb. This dessert is, without a doubt, will appeal to both adults and children.
Ingredients
300 g

140 ml

7 g

200 g

50 g

0.5 tsp

1 pack
Cooking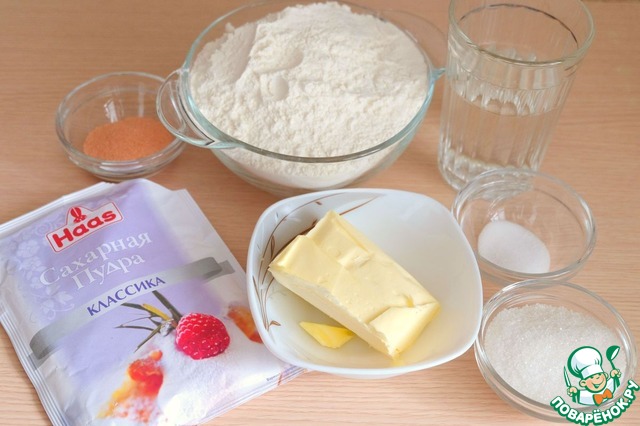 Ingredients of griffinov.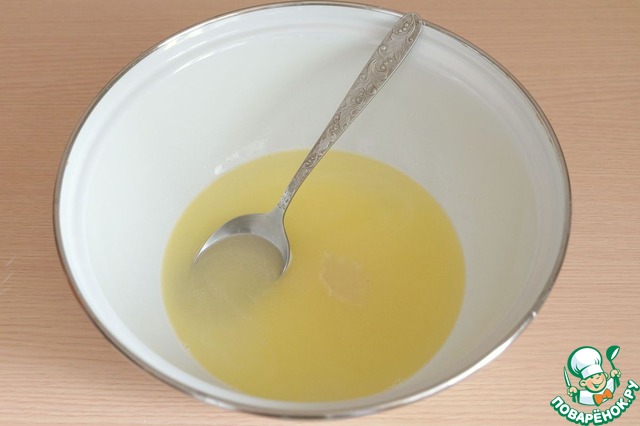 In a bowl, add water, 50 grams. melted butter, add the sugar (50 gr.)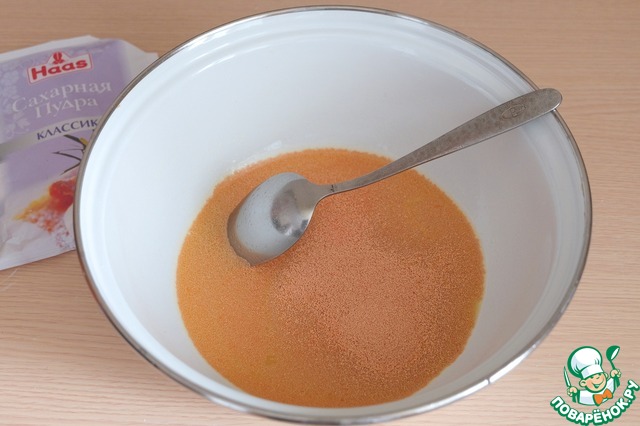 Add yeast. The bowl cover with cling film and leave in a warm place to dissolve the yeast.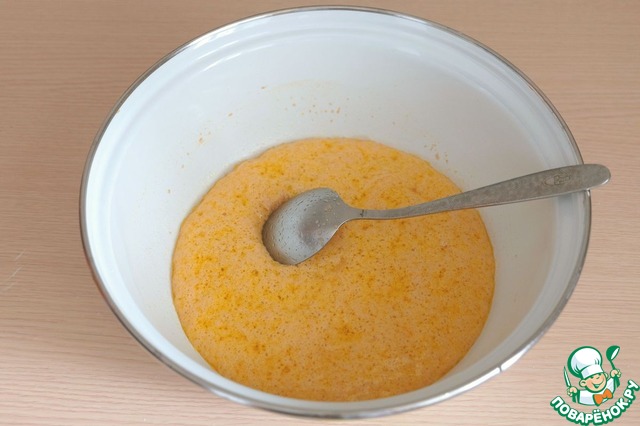 10-15 min. on the surface of the formed cap of fine bubbles.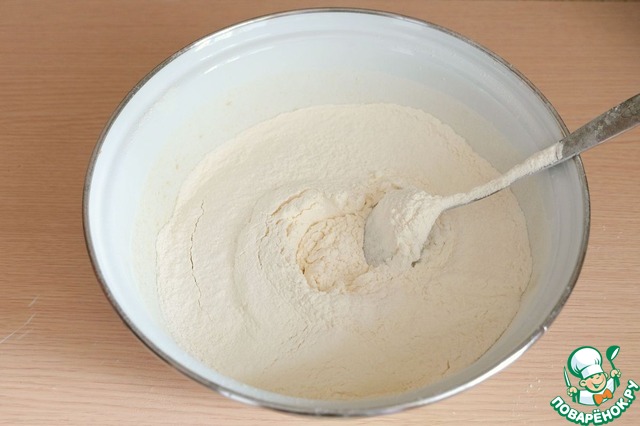 Add to the dough sifted flour (300 gr.) and salt (1/2 tsp).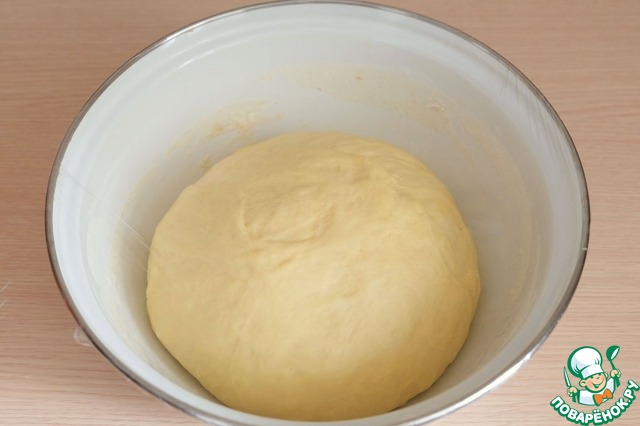 Knead the dough. The consistency of the dough for griffinov should resemble a dumpling dough. The capacity with the dough, cover with cling film and put in a warm place to rise. The dough should increase 2 times.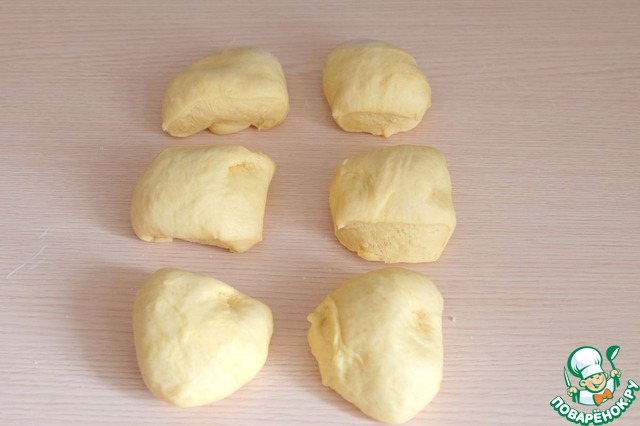 Divide the dough into 6 equal parts.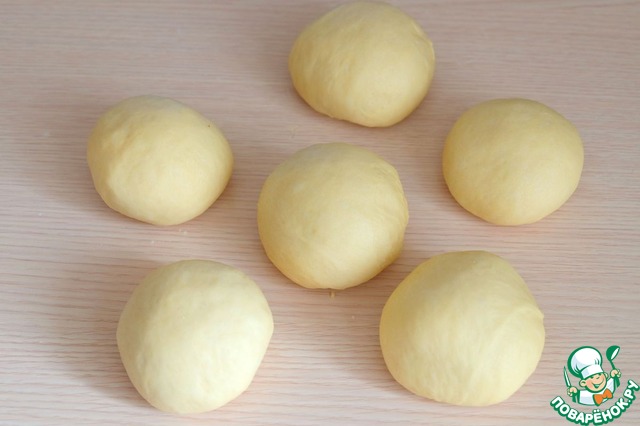 Podcating the dough into a ball.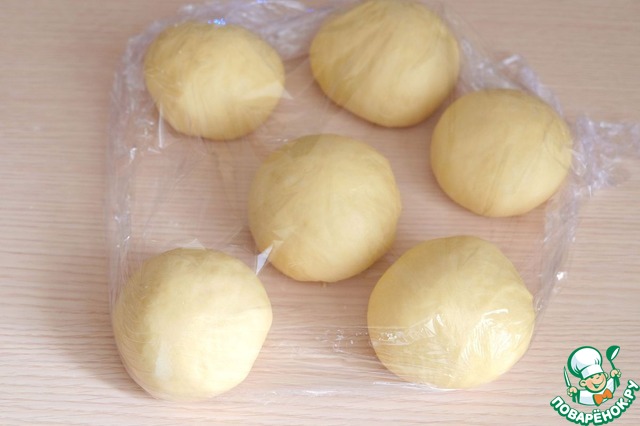 Cover with plastic wrap and leave on for 10-15 min.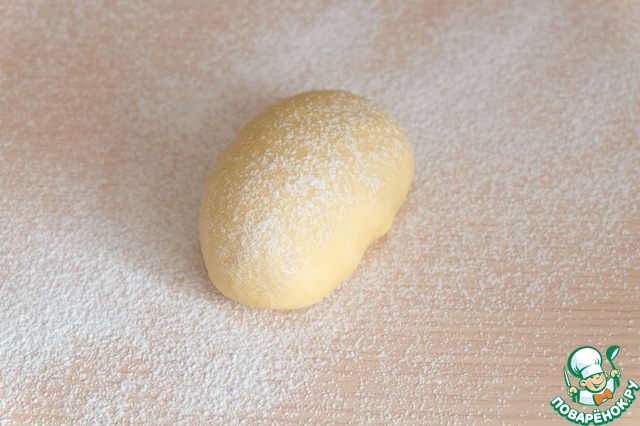 The surface of the table pagpalit flour, spread the dough ball on the surface and also slightly pagpalit flour.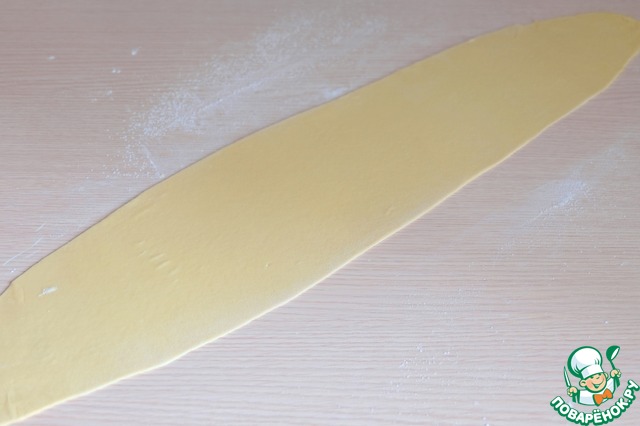 Roll the dough into a thin long strip. Belt length is about 65-70 cm Layer of dough should be thin and transparent.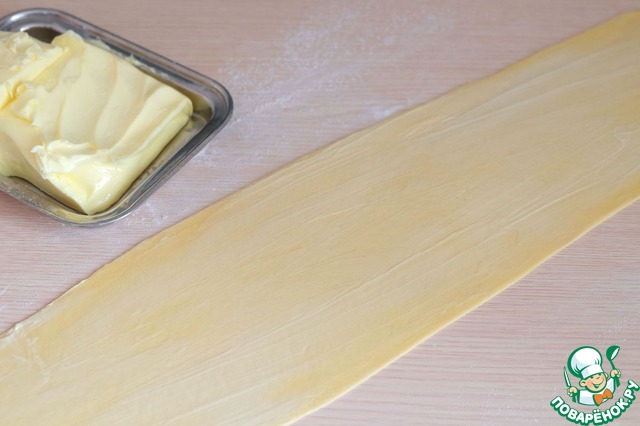 The surface of the belt to lubricate soft butter (better hand).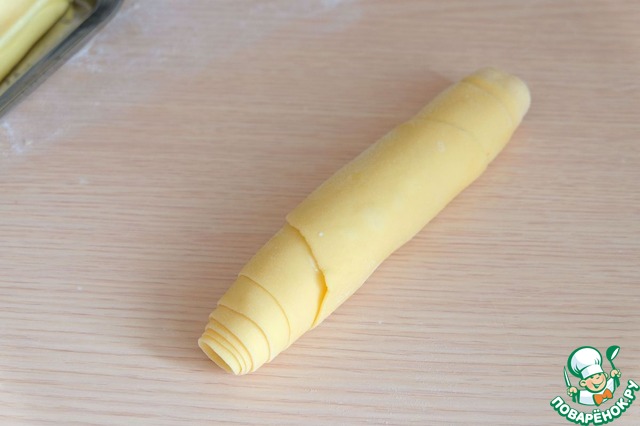 Rolled into a roll.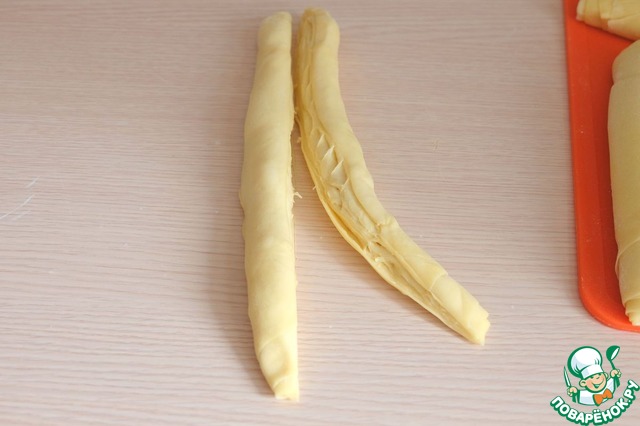 Cut the roll into two equal parts.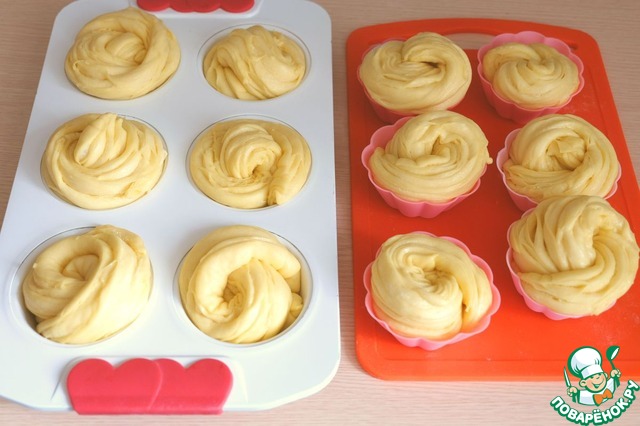 Molded caffine. Take one end of the tail and as it wound like a ball of yarn the rest, trying to make the slit on top. Put in muffin cups or whatever molds for cupcakes. Once you have sformovat caffine and put in a baking pan, they need to cover with cling film and put in the proofing of 60 min. caraffini Bake at 200C for 20-25 min Maybe, in certain ovens will need time for baking a little more or less.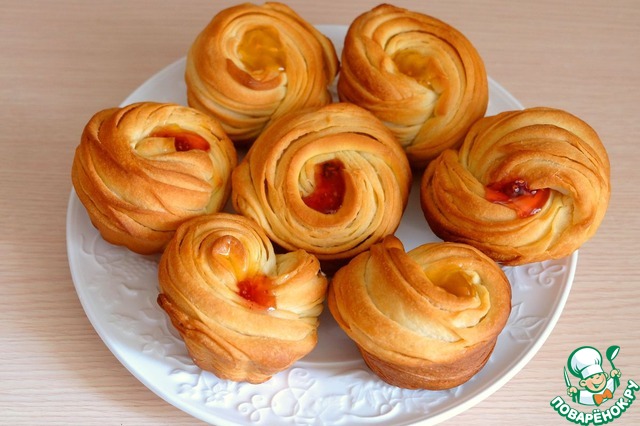 Raffini ready to fill any existing jams.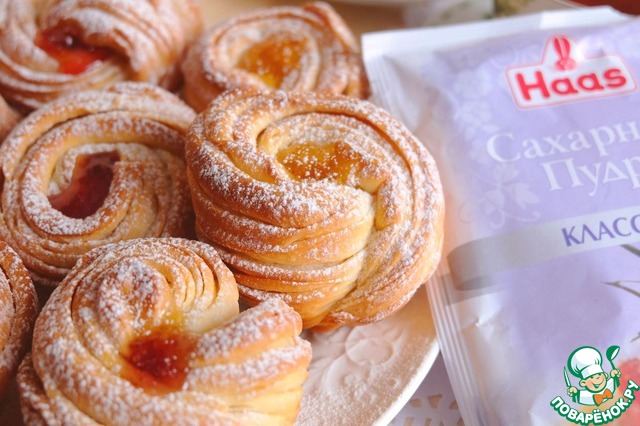 Craftily sprinkle with powdered sugar TM "HAAS".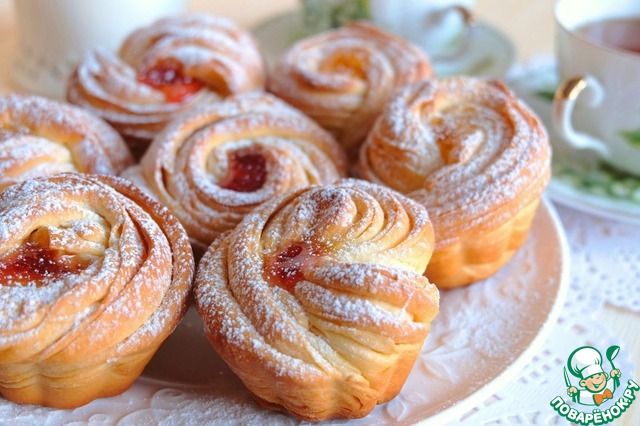 Enjoy your tea!