Description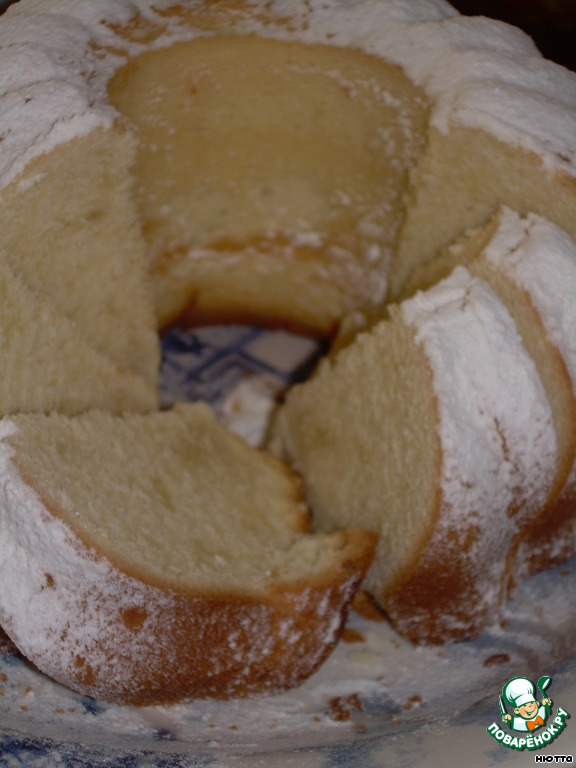 It's a taste of my childhood... a Long time I was looking for a recipe for THIS cake and here... THANK you Luda for the recipe and an article about the technology of cooking! The secret in making this dough... it's magical!!!
Ingredients
200 g

200 g

5 piece

150 g

50 g
Cooking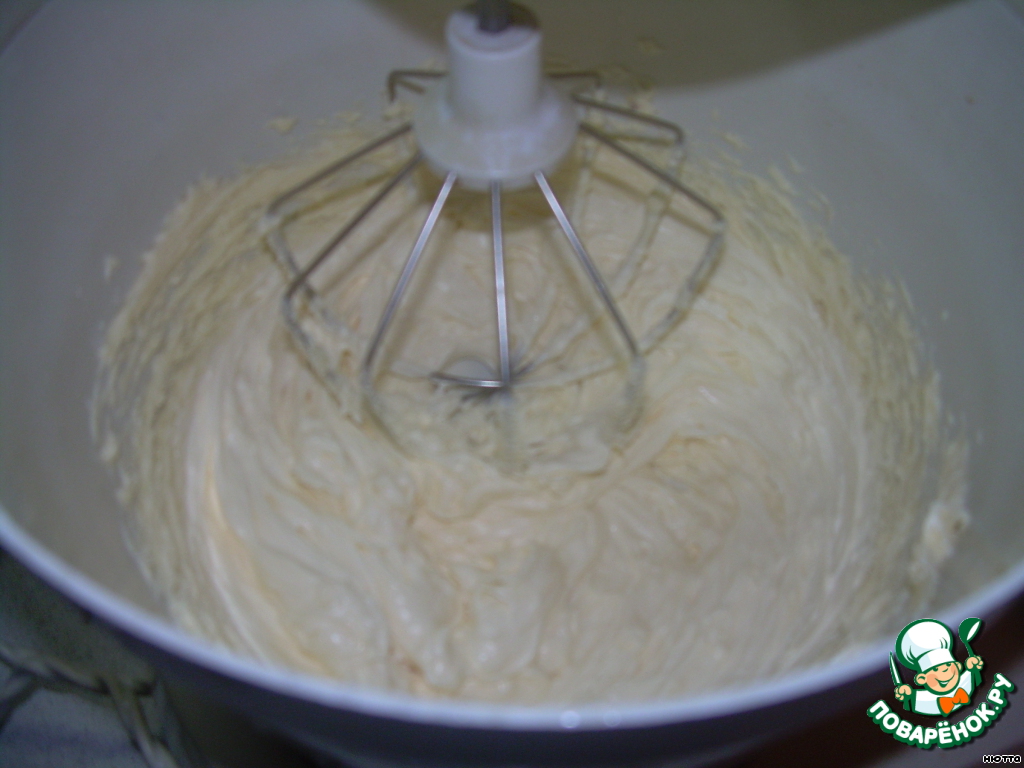 For the cake we need eggs and butter at room temperature, so get them out of the fridge in advance. Beat butter for 5-6 minutes in a mixer to whitening.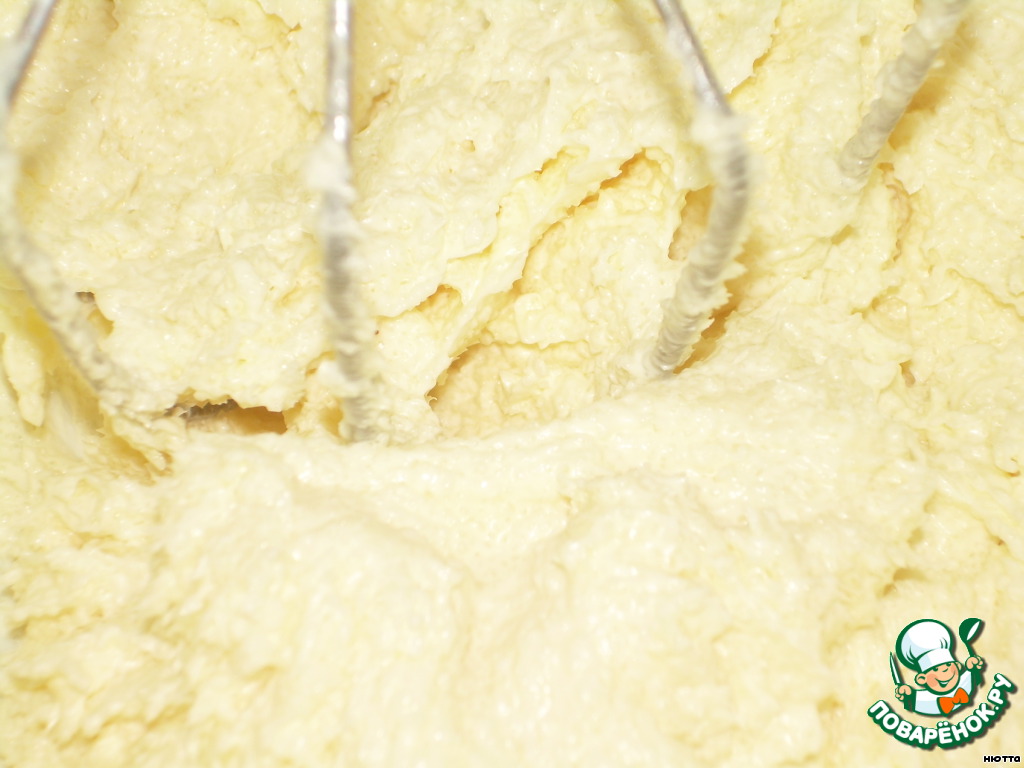 Add the sugar, continuing to whisk for another 10-12 minutes, get a grain structure...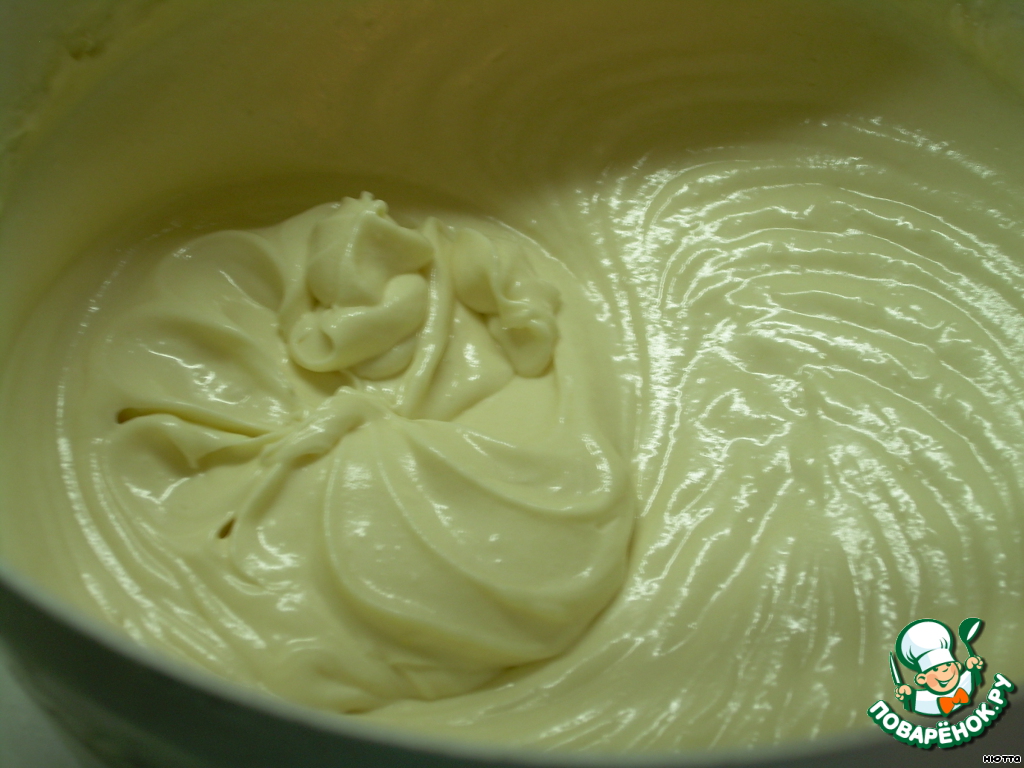 According to the recipe we need 240 g eggs, I weighed and it turned out that you need 5 pieces of medium (in my case) or 4 large, all the eggs will break into a separate container and (this is VERY IMPORTANT) pour literally spoon into the butter-sugar mixture, continuing to whisk. This process of driving of the eggs takes about 15-20 minutes, we need to get all the sugar dissolved, (ready mix you can check rubbed between the fingers a drop of the mixture, if the sugar is not detectable, the mixture is ready). Oil-the egg mixture should be silky, smooth, very delicate.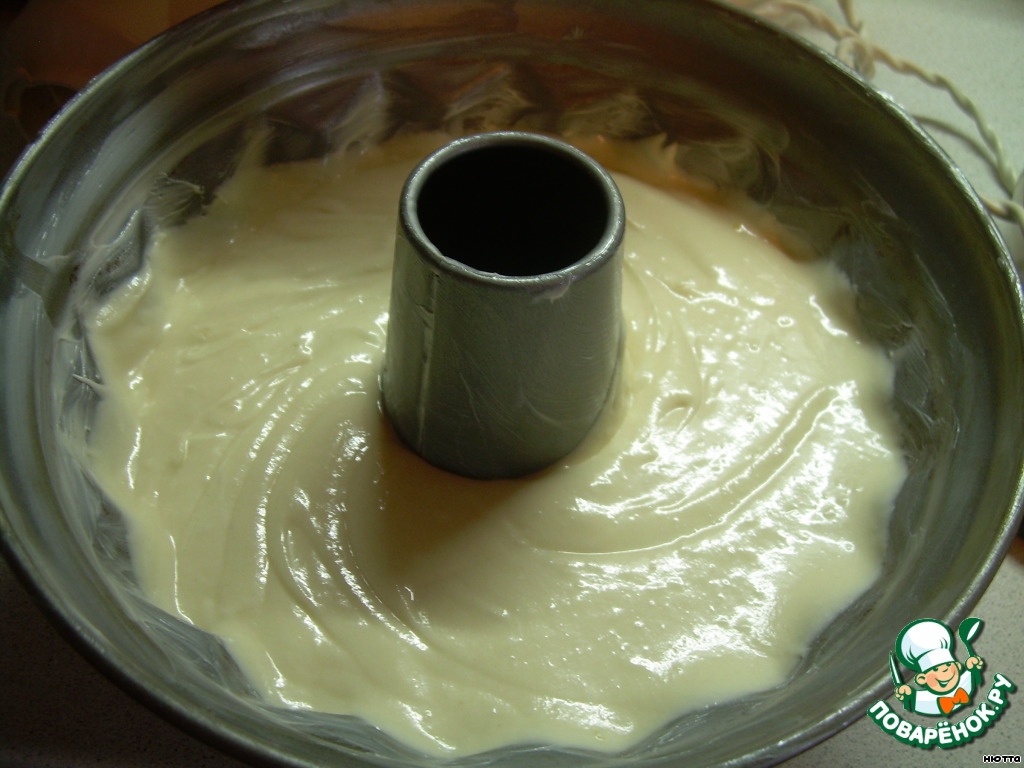 Flour and starch sift together at least three times to the flour scored the air. Pour the sifted mixture of flour and starch in our mass and stir thoroughly for 20-30 seconds, everything! The cupcake batter is ready! Form grease with oil and pour the batter, the cake rises nice, so do not fill more than halfway!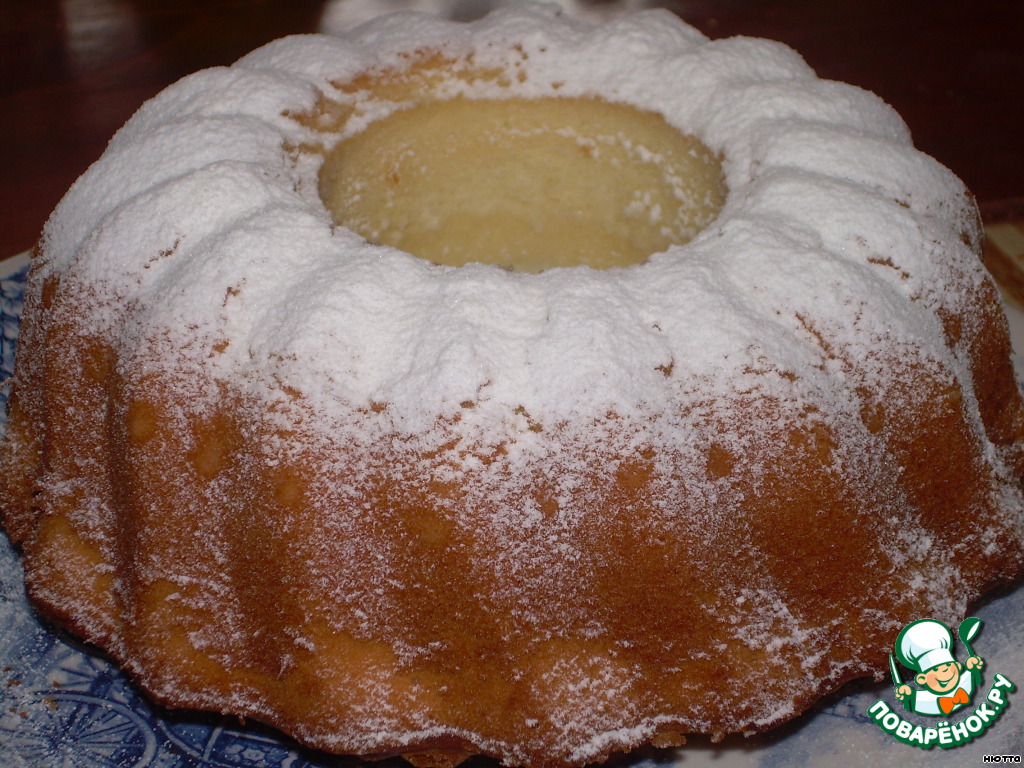 Preheat the oven to 180 gradusov and put the cake to bake for 50 minutes... Get our handsome and leave in the form for it to cool down (it's two hours, no less), put on a plate, sprinkle with powdered sugar and ate!!!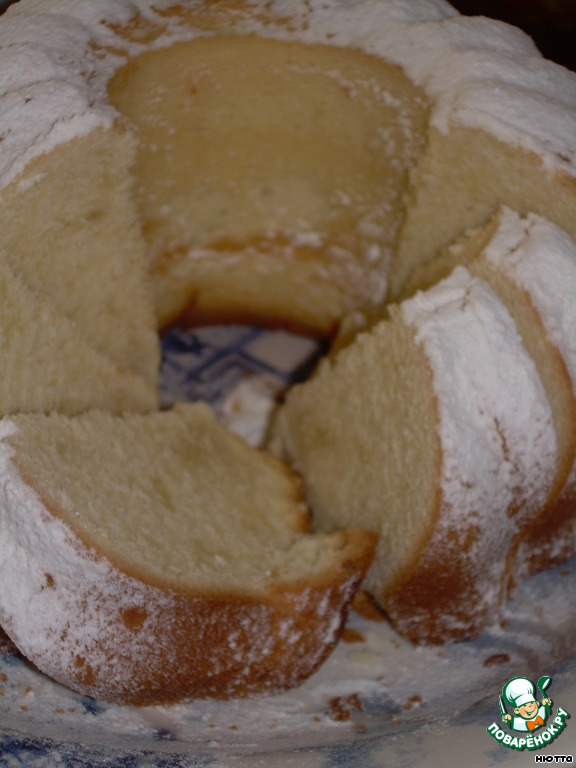 To say that it is delicious - nothing to say! It is surprisingly tasty, melts in your mouth, tender, delicious!!! I think if you add raisins, it will be another Soviet cupcake, I'll have to try! And yet, perhaps, it is dough (basically a sponge cake) for cakes suitable. BON APPETIT!!!