Description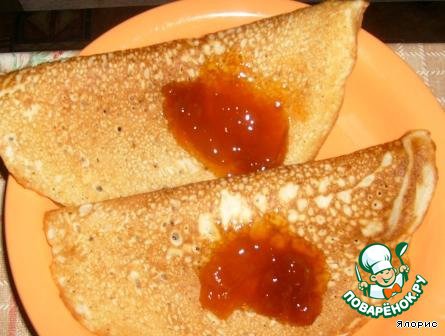 Long ago, when I was a young boy not only online, but in real life, just began to own a farm, I complained to a colleague that pancakes I can't do - takes time, and the result was a crooked, lumpy... I don't like to cook them. And she gave the recipe to which I have not parted for a long time. In our house pancakes are eaten only such, by definition the tots vkusnjashki. May be someone like me at the time, will change to pancakes attitude!
Ingredients
1 l

2 piece

1 Tbsp

1 tsp

1 tsp

1 cup

14 Tbsp
Cooking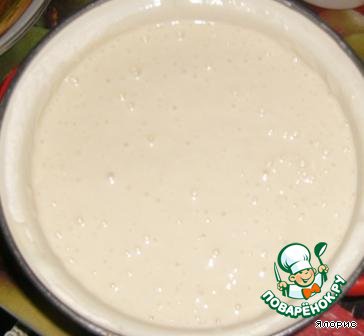 The original recipe calls for yogurt, but you can easily cook and soured milk. It is heated together with sugar and salt to the whey, remove from heat. Once the eggs are added, all is mixed, add 14 tablespoons with slide flour (if necessary to prepare thick pancakes, add 1, if the target is thin pancakes, put 11-12 tablespoons). Brew in boiling water the baking soda and immediately pour in the batter, mix thoroughly. The dough needs a moment to "breathe" - bubbles will rise, it will become easier, lighter.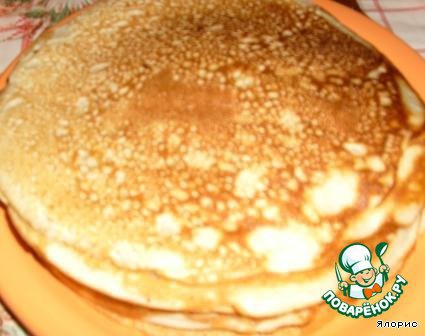 Grease with butter a hot frying pan and bake pancakes. Each grease with butter.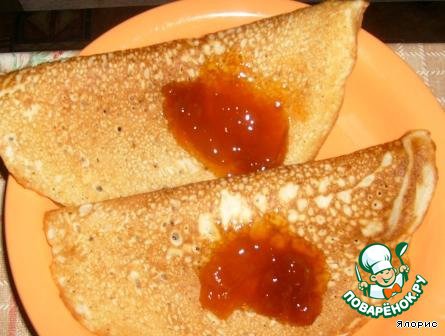 Pancakes are delicious hot, but they are the most tender, when a little "rest": I bake pancakes, smeared with butter, put the dish in the bag and wrap a towel. While preparing the tea table, preparing the stuffing or get the sour cream-jam-med-VA Rainier, pancakes come to that stage, which is the name of vkusnyashka!!! Help yourself to health! :-*