Description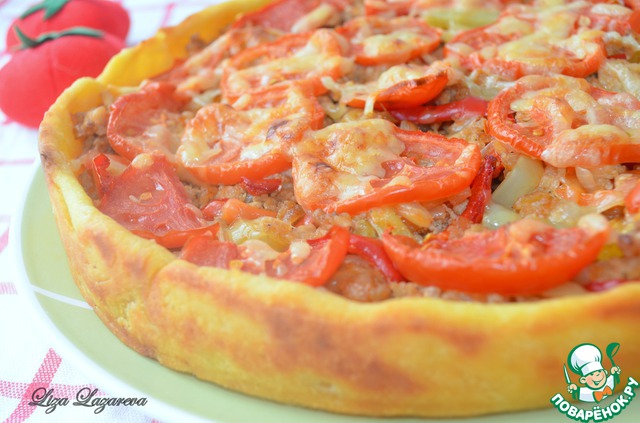 I have long discovered the potato dough, it stuck firmly in my family - it was too delicious! In this embodiment, there is butter, thanks to which it becomes very delicate and airy, and not at all like sand! The result is a matchless cake - rich, rich, beautiful! Very cozy and family =))
Ingredients
150 g

150 g

80 g

3 piece

500 g

2 piece

70 g

1 piece

1 tsp
Cooking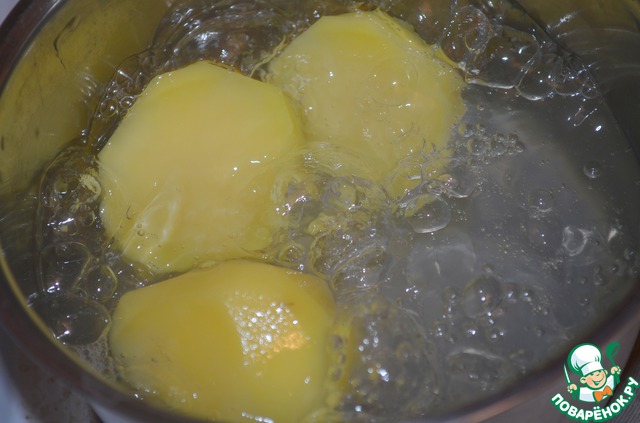 Boil potatoes until tender.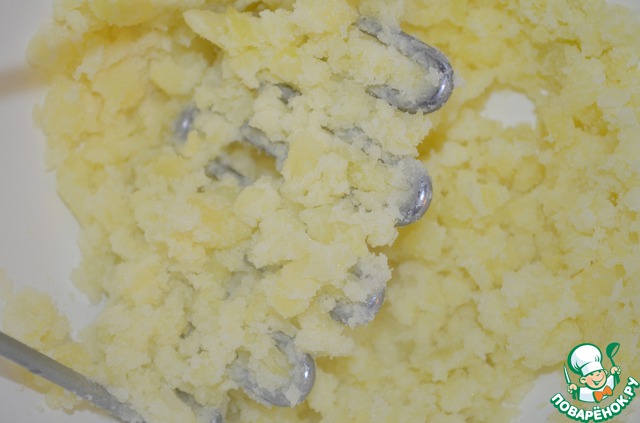 Drain the water, mash into a puree.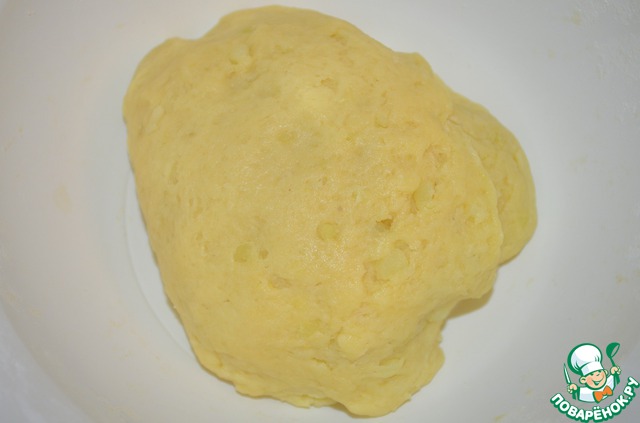 Add the butter, flour and salt and knead the dough. It will be very soft and warm! If necessary, you can add more flour to the dough does not stick when rolling out.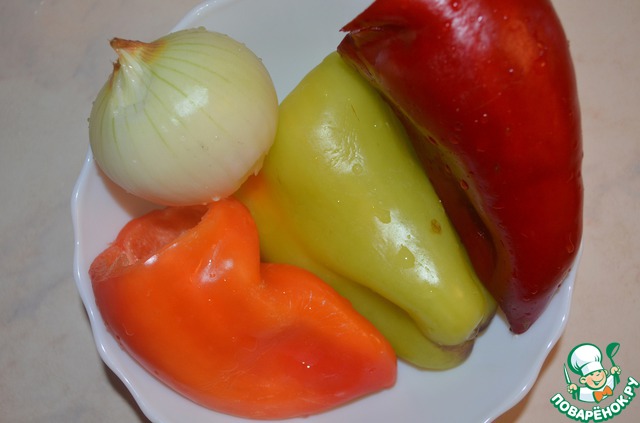 Vegetables for the filling, wash and peel.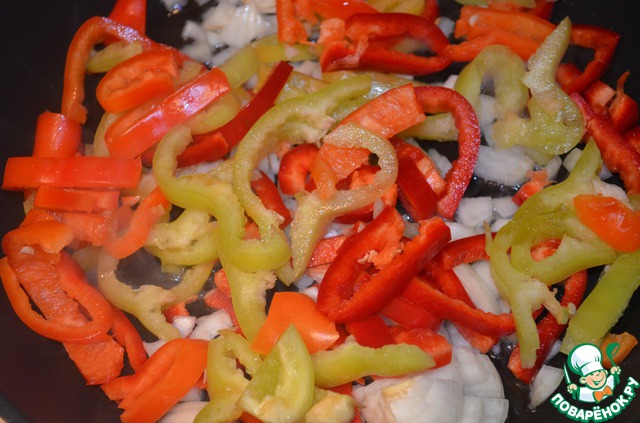 Fry in butter the onion and pepper a few minutes until Golden brown in onion cells. Lay them on a plate.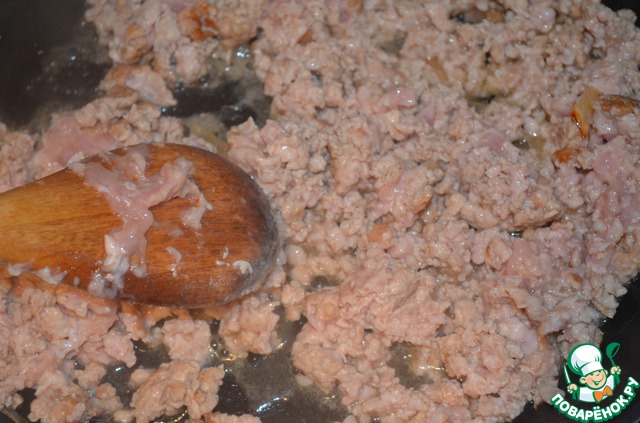 In the same oil fry the minced meat until soft.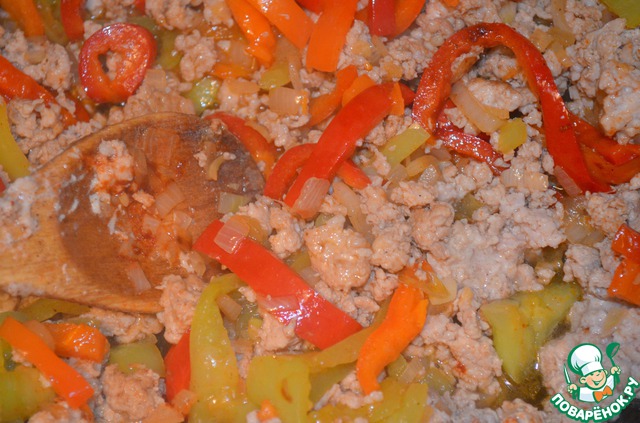 Then add the minced deferred vegetables, season with salt and pepper, add the paprika.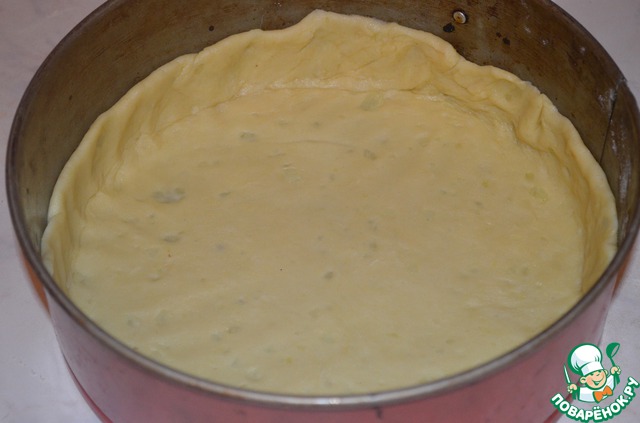 Roll the dough and transfer into a buttered split form (24 cm)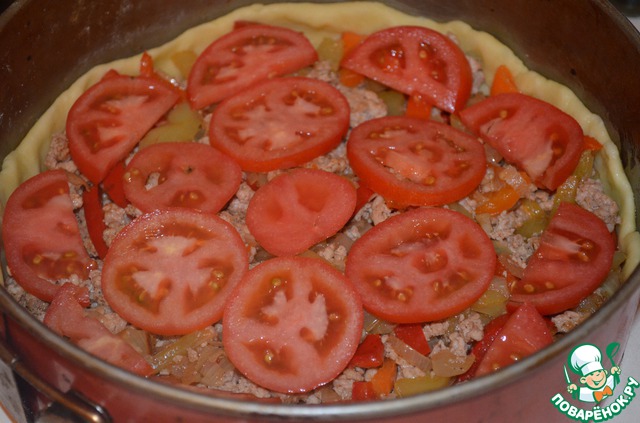 Spread on the dough stuffing. On top lay slices of tomatoes and sprinkle all of the cheese.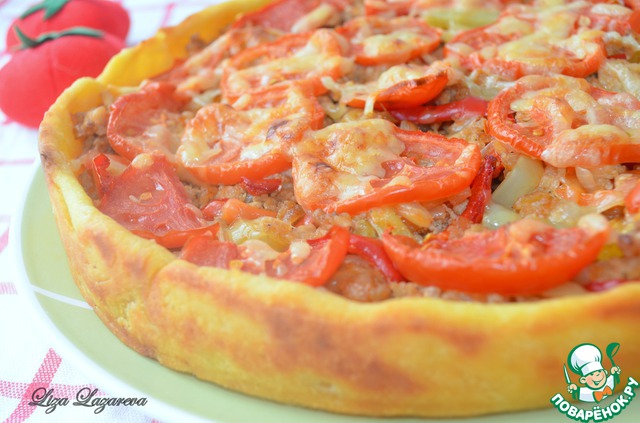 Baked 40 minutes at 180 degrees.