Description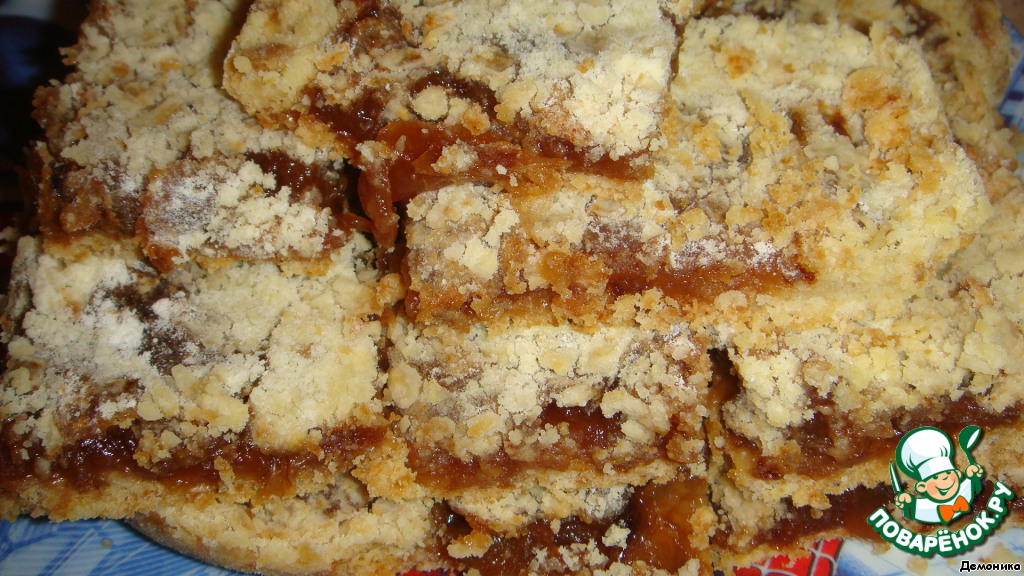 Forgive me lovers of Haute cuisine for this recipe. It from the category of just reactive recipes. When you want a delicious and sweet when here was coming to visit... Easier that pie don't know anything. Preparing it to handle even a child. The site has bulk pies, but the dough they have more complicated. Here, no eggs, no sugar, no semolina, knead, it is not necessary... But judge for yourself. I'm sure this recipe will take a worthy place among your "fire" recipes. Just half an hour from mixing to baking. Try it!
Ingredients
3 cup

1 pack

1 pinch

1 pinch
Cooking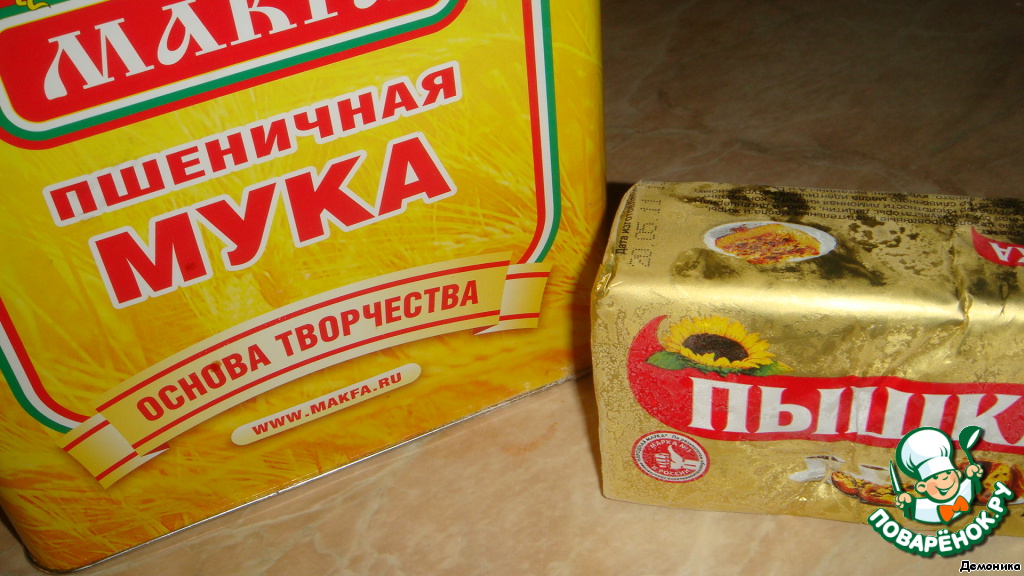 Immediately turn the oven to warm up. The dough is just like lightning. The main thing - imeto well chilled margarine, then it will be much nicer.
Pour the flour in a bowl. Yet not all of it. It all depends on the size of your pack of margarine. I have 250g. But tutu can be any. Just then less flour.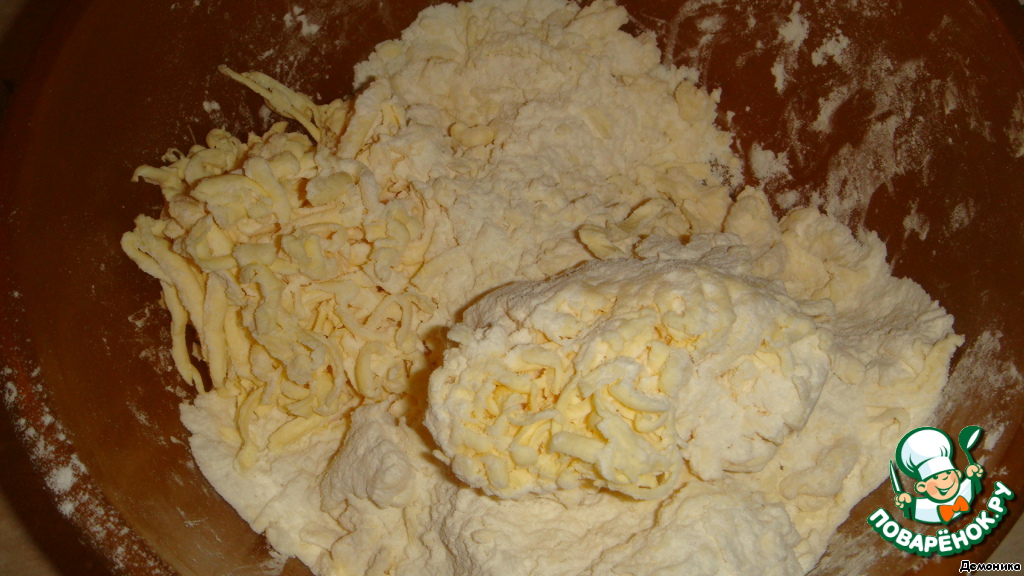 Grate frozen margarine into flour. Grate easier if you constantly dip the margarine in the flour.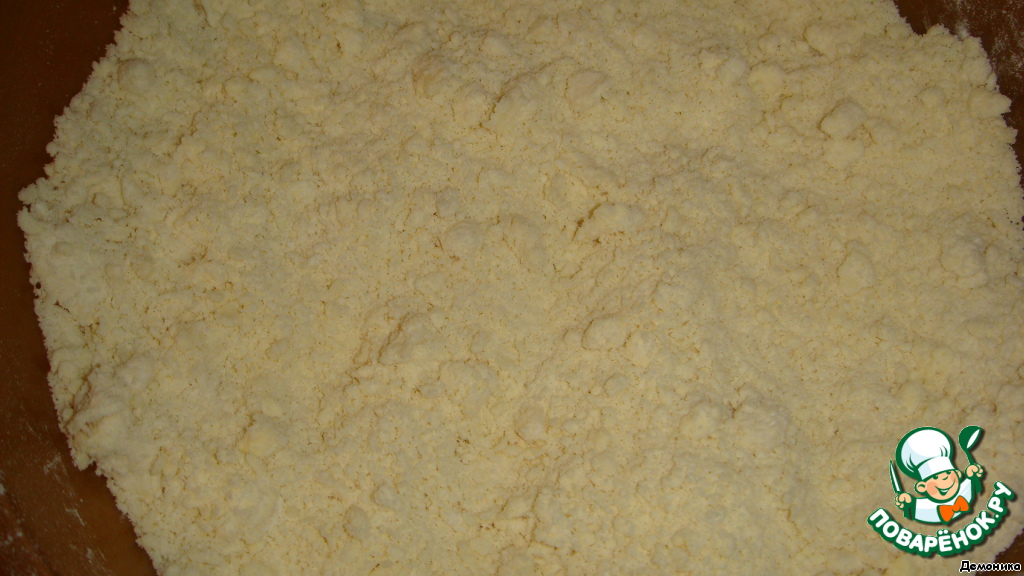 Fingers grind the mixture to crumbs. You can without much fanaticism, not seeking equal size of each crumb. Add the remaining flour if necessary. You will feel your fingers: the mixture should be dry. There add a pinch of baking soda, and salt. Soda can be replaced with baking powder (half a pack will be enough).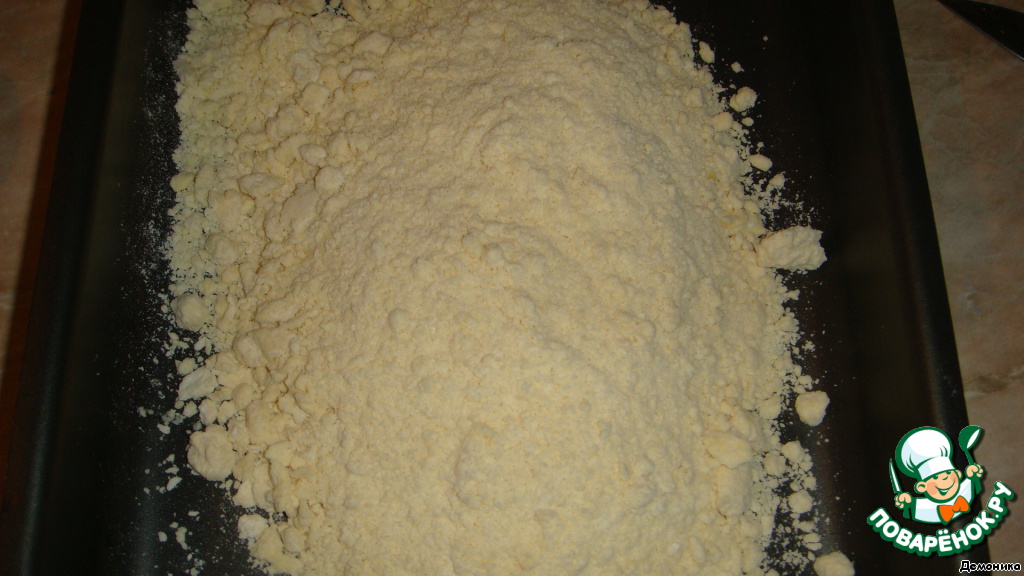 Pour two-thirds of dough into shape. Form of grease is not necessary.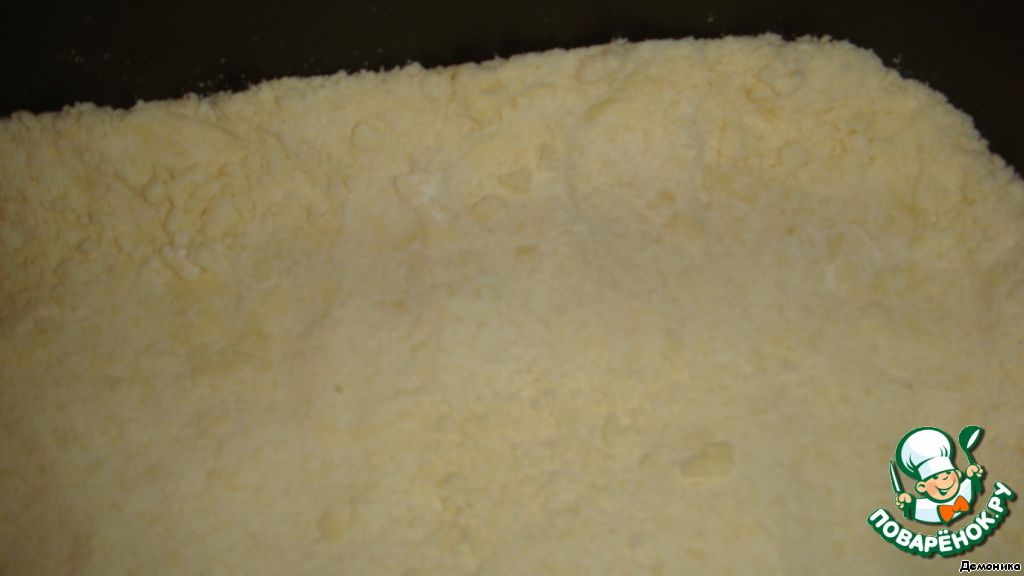 Evenly distributed across the surface, simultaneously utaptyvaya and forming a rim. Aesthetes can do it with a spoon. I prefer to feel hands. We got a layer about 1 cm (a little bit). The main thing that didn't illuminate the bottom of the pan.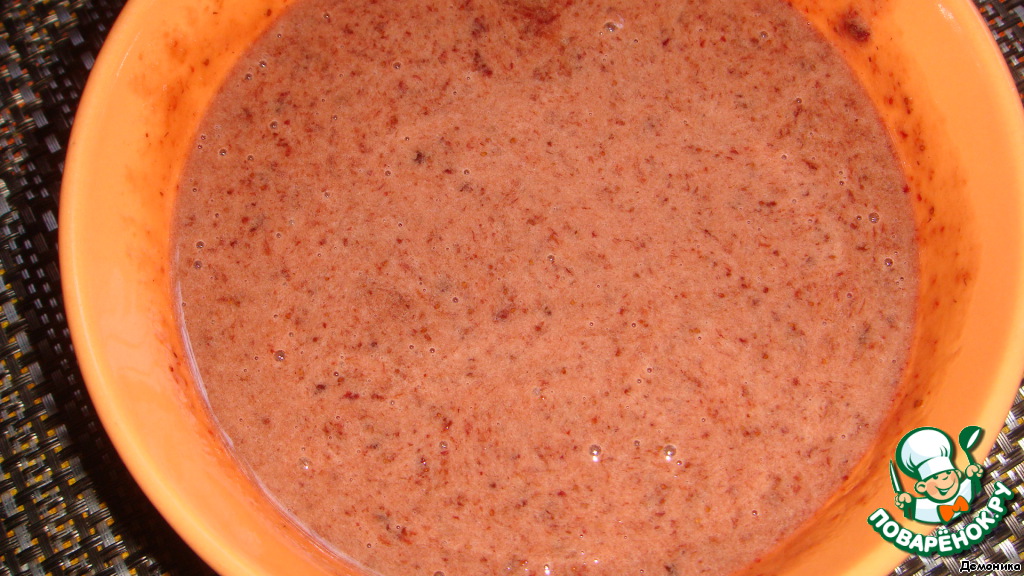 Let's prepare the filling. It can be anything. The main thing - juicy, with a pronounced taste. After all, if you remember, we have fresh dough. What it could be: - cottage cheese, mixed with sugar and beaten eggs; - squeezing the lemon zest, remaining after the juice, mixed with sugar; just jam or jam; - pureed in a blender berries with sugar; fruits, rubbed on a grater and covered with sugar; pumpkin or melon, sliced and lightly boiled with sugar; just sour cream with sugar; - condensed milk, and finally (as a simple and Varenka)... One word - a complete flight of fancy, depending on the contents of the refrigerator. Then you'll be happy to experiment. This should captivate, guaranteed. I have photos of frozen strawberries, whipped with sugar in a blender. Sufficiently liquid. In the future look at the amount of toppings. When a very sweet and not everyone likes. A little advice. If you're making a cake with jam and you have with large and dense fruit filling will be very sweet, too. You can break everything in a blender. Then the layer is thinner. Top and sprinkle with lemon juice. But it's not for everybody. Can, who loves deadly sweetness)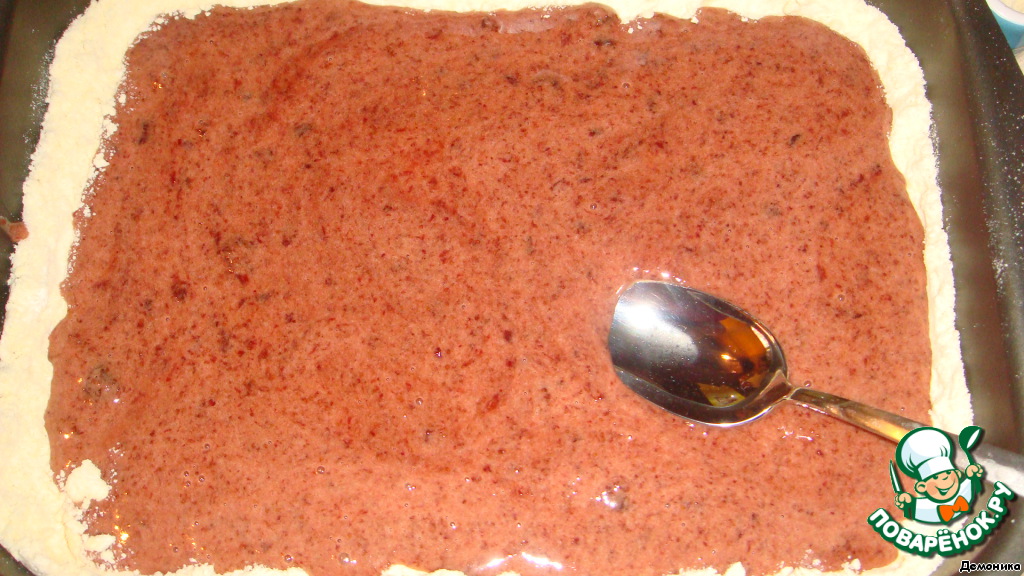 Spread the filling on the dough and distribute evenly with a spoon.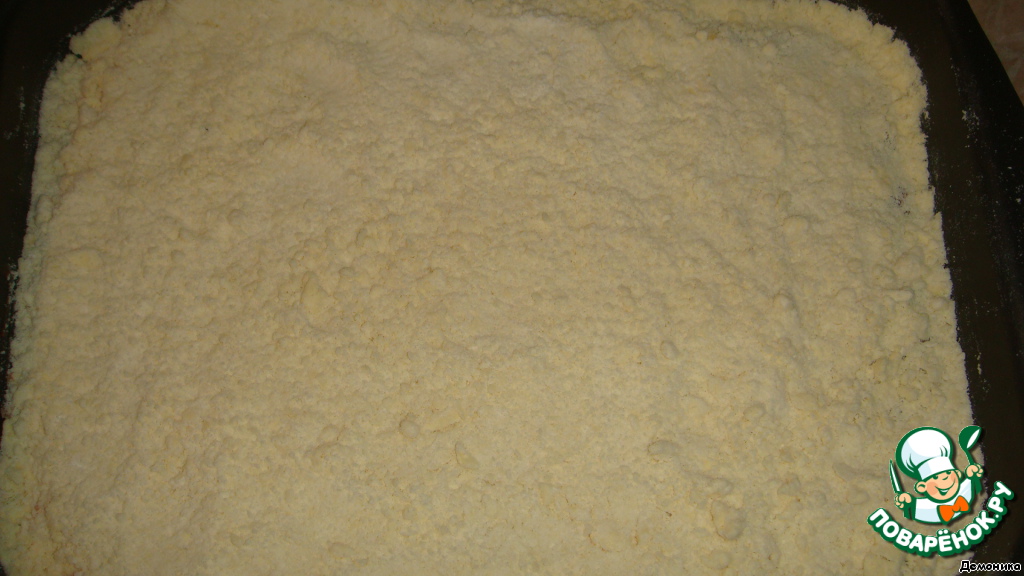 Fall asleep on top of the remnants of the test. Just go to sleep and level, "to trample down" is not necessary. And in the preheated oven. The temperature is about 150 - 170 degrees. For 20 minutes, no more.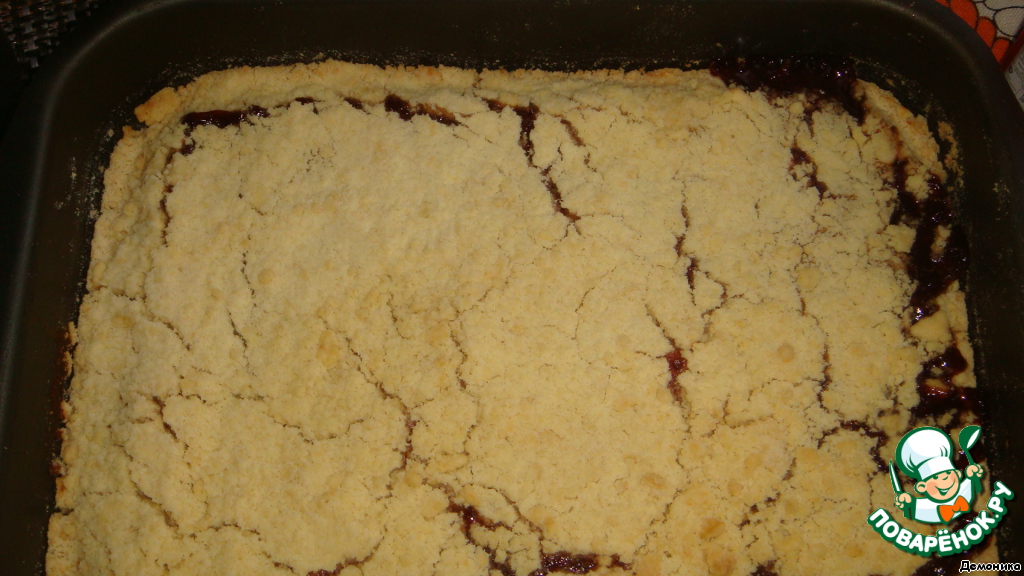 When the kitchen goes creamy flavor and the dough will become slightly Golden - remove. Perepechenova the dough acquires the taste and smell of burnt flour. We do not need it. The cake is removed, and the filling continues for some time to boil (she's actually a liquid). Nothing, if she acted a little on top, so it will be even more elegant later. Now the cake should allow to cool at least to lukewarm condition. During this time, the filling will thicken; and it can be cut into portions.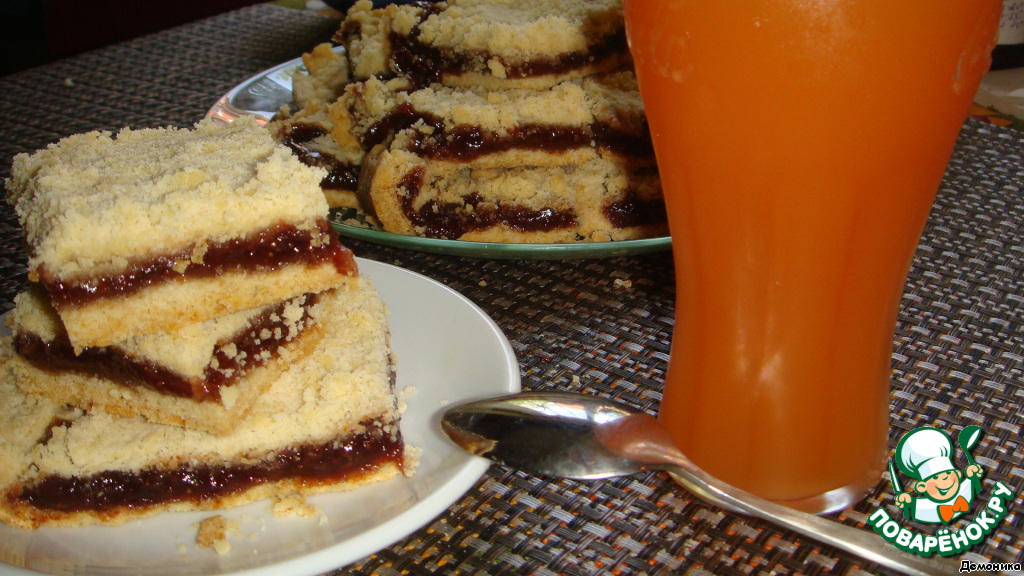 Cut and entertained wanting. Pie is good with any drink: milk, juice, tea...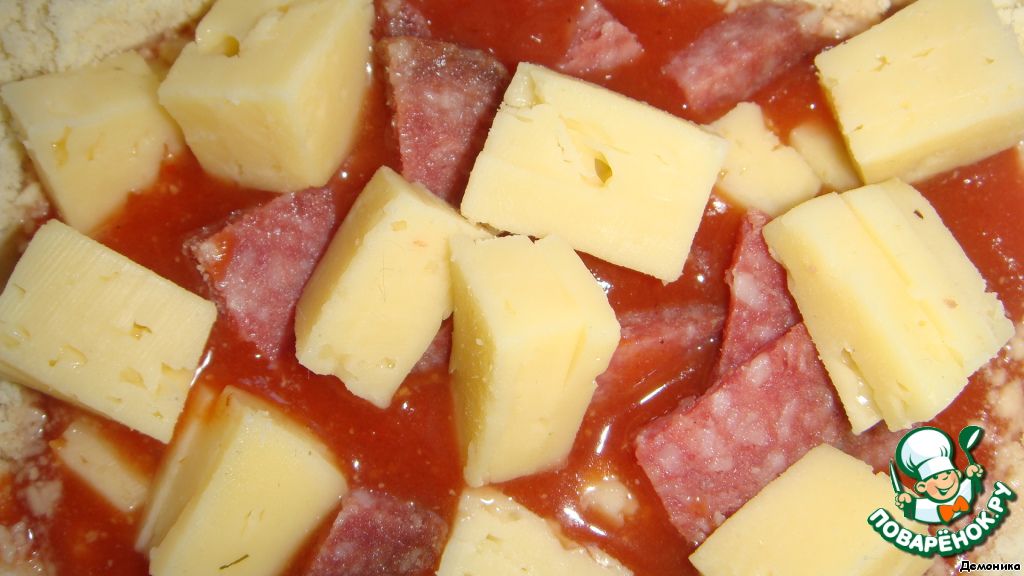 I was always curious how you will behave in this savory pie filling. Today I went to experiment a bit Ossipov crumbs from the principal amount. In a minor form "trampled" part of the crumbs. Poured half a Cup of tomato juice, put cubes of sausage and cheese. And covered the remnants of the crumbs.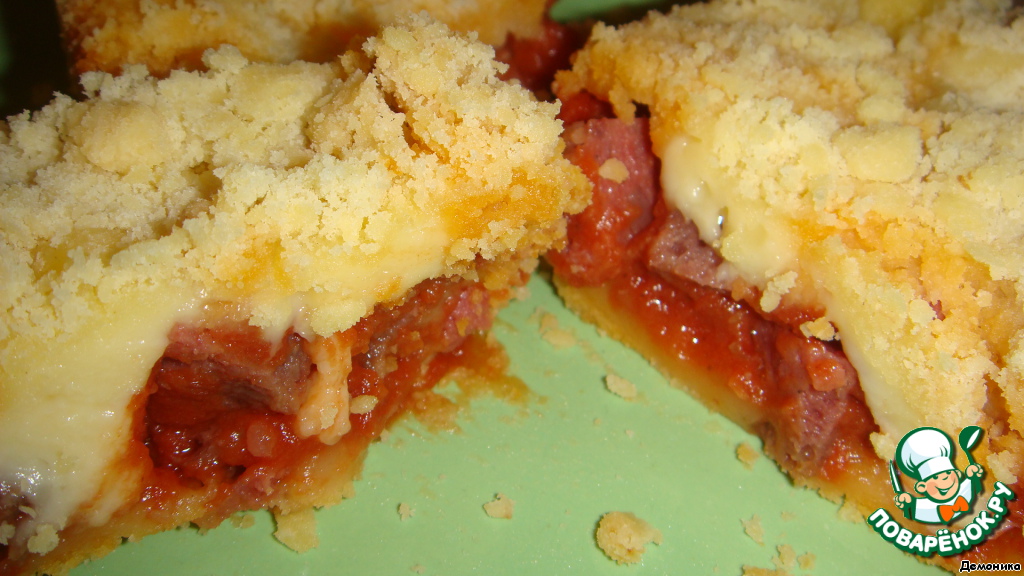 The experiment failed completely. Brilliant work. Will especially appeal to those who are not very fond of sweets. Hence the conclusion that the filling can really be any. Most importantly, it must be prepared and juicy, for example: - pureed vegetables with cream; - ground beef, pre-fried with onions and juicy spiced tomato sauce; - canned fish, mashed with a fork (tomato or in oil) with onions and herbs; grated cheese, smeshannyi with herbs and sour cream; grilled with onions and mushrooms drenched in cream and sprinkled with cheese... Variants - the sea. Experiment!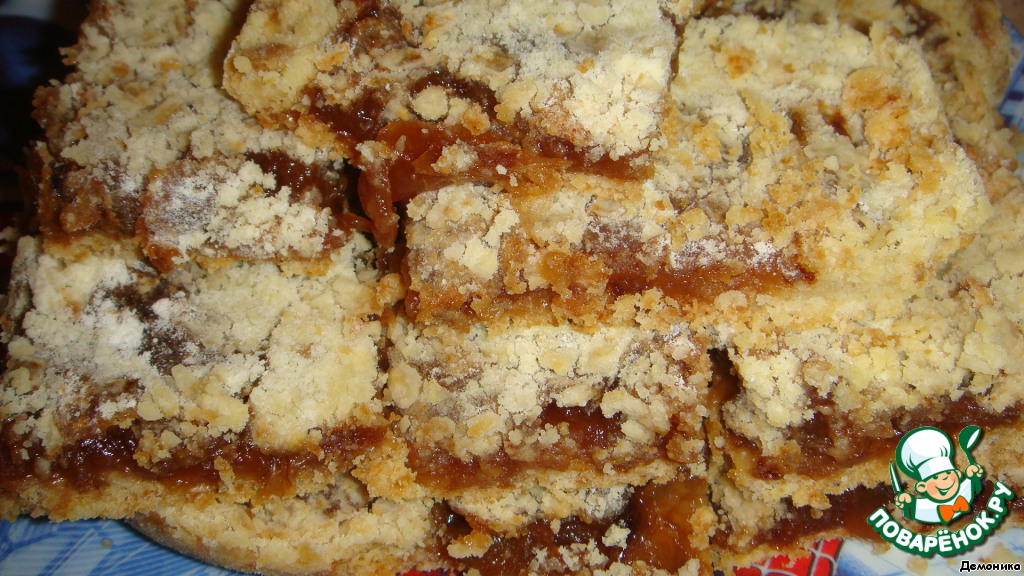 In this pie the filling is grated apples. I did it a few days ago.