Description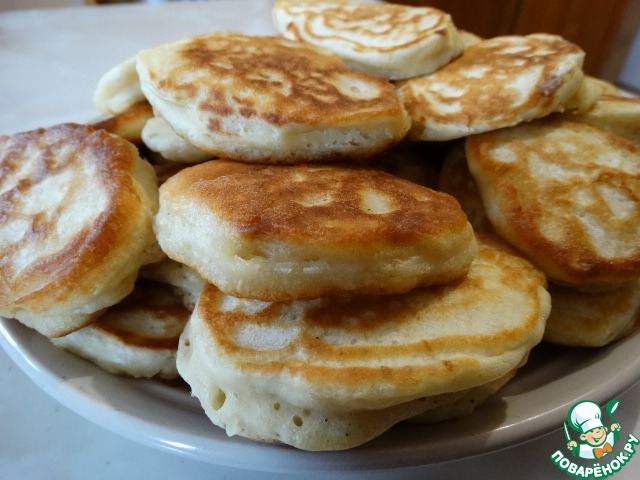 Not going to put this simple recipe, so do not rush to throw me in Slippers, perhaps a recipe will be useful for young mistresses. Ran my girlfriend, just in time for hot pancakes yet. And suddenly, declares that "fat" is not eating! What is fat?- say, making the surprised eyes. It turned out that as she did not try to cook this simple dish, the result is not pleasing: it is flat, it is sticky, it absorbed a lot of oil... after Trying mine asked for the recipe. Suddenly, you will be interested, come on in, happy to teach all the tricks.
Ingredients
0.5 l

1 piece

1 Tbsp

3 cup

2 piece

1 tsp

4 Tbsp
Cooking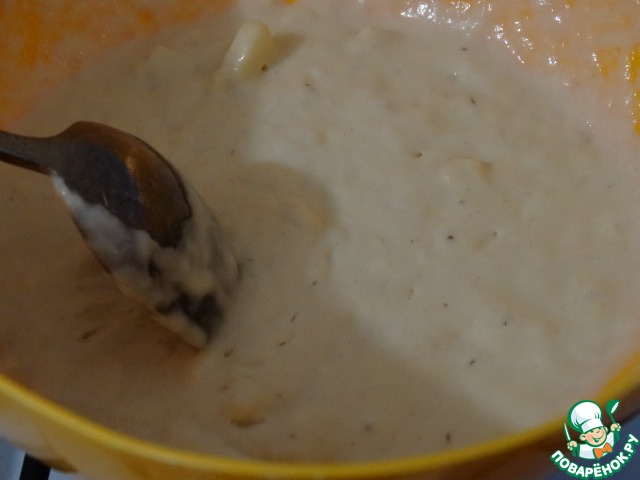 If you do everything right, Browns is always obtained, whatever yoghurt you get: yogurt, kefir, or yogurt. They will be fluffy and will not fall off on the plate. In the bowl of an ordinary whisk a little whisk the egg with sugar, salt and citric acid. Citric acid I add in the case where the sour milk is very fresh. Add yogurt and diced apples without peel. Cube small, like a salad "Olivier". All mix and gradually introduce the sifted flour. Be sure to sift! Then add soda, stir and leave the dough for 30 minutes, covering the bowl with a towel. Remember, don't touch the dough, do not move him, do not mix - this is important! During this time, it will become porous with the bubbles alive. I photographed the rest of the test, a large part was already baked.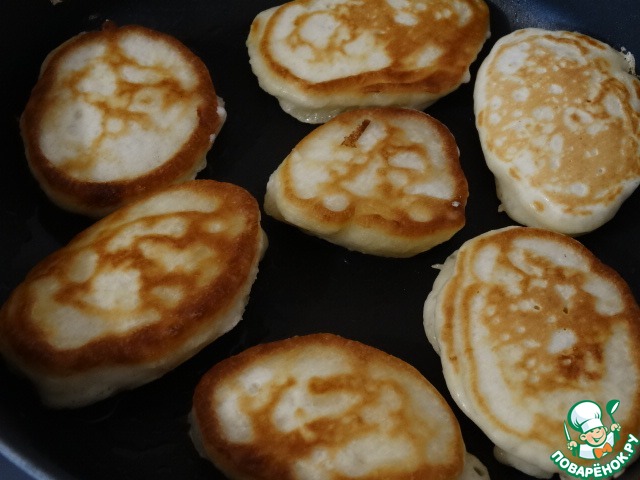 One more clarification. Dialed the dough with a spoon, starting from the edges of the bowl, in any case without mixing. The pan is well heated, pour in the oil very slowly. In a nonstick pan I would do without butter, but my husband likes when it's still there. Bake pancakes on a heated, below-average on both sides until Golden color. Before each batch of pancakes, add oil. The photo shows that the oil is almost there.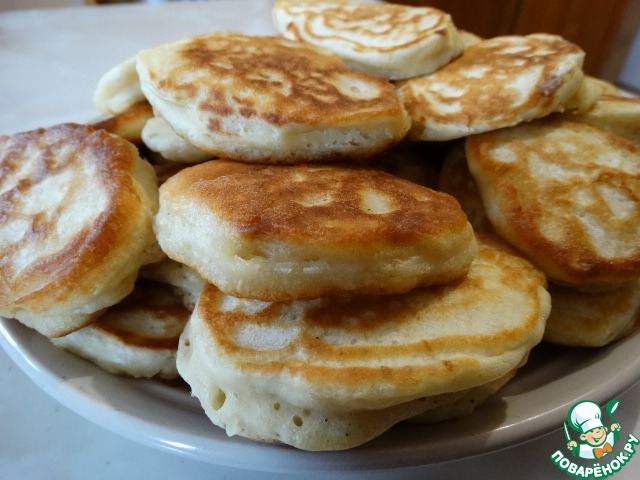 Serve pancakes hot, and cold though they remain gentle and magnificent. Serve with sour cream, jam or condensed milk. Today I have for pancakes, raspberry jam, aromatic is!