Description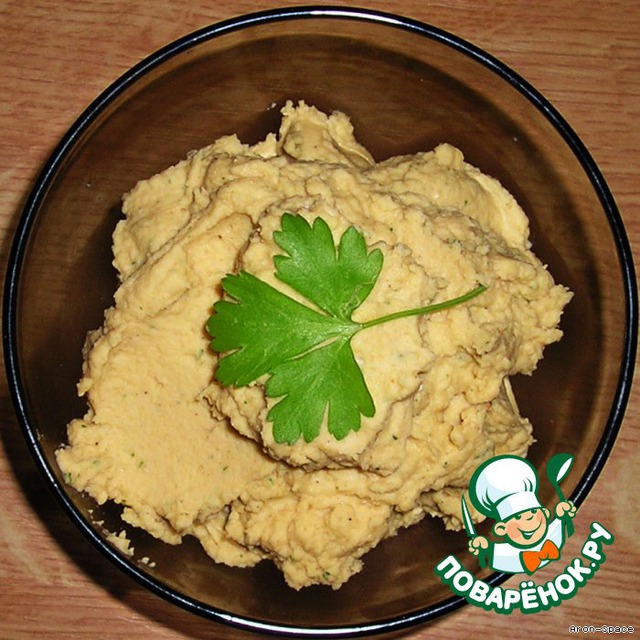 Favorite dish of the Arabs and the Jews. What unites people of different nationalities and living in different countries? Here, it would seem, and we have different culture and tradition and skin color, and religion, but still we have something in common, which no one can take away IS the DESIRE to EAT! Today I want to present you an amazing Mediterranean dish "HUMMUS& quot;! It is not difficult to prepare, but may require, however, some ingredients unfamiliar to you. I will try to share what gives each ingredient separately and than it can be replaced that this miracle had the ability to cook every one of you. PS If you have friends among the Arabs or the Jews, you are a very nice surprise, buy homemade Hummus, the rest with great surprise, asked: - "What is this???", and then will ask you for the recipe!
Ingredients
2 cup

50 g

3 Tbsp

1 piece

0.333 piece

1 tsp
//= Yii::t('app', 'Total calories: ') . $recipe['ingredients']['total_calories'] ?>
Cooking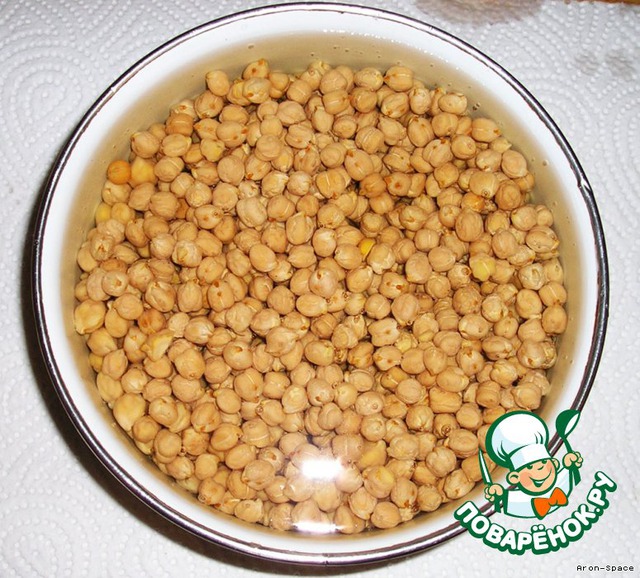 So, let's start! First we need to soaked overnight 2 cups (450g) chickpeas, but first, it is necessary to say a few words about it. The chickpea is a leguminous plant, resembling peas, are rich in protein, vitamins and minerals. If you care about your health and the health of your family, make sure you buy it! To create classic Hummus we need is Chickpeas, but in a pinch, it can successfully replace normal peas, or even beans. In the water in which we soak Chickpeas (or other beans), add a teaspoon of baking soda. This will greatly soften the protective skin of the beans.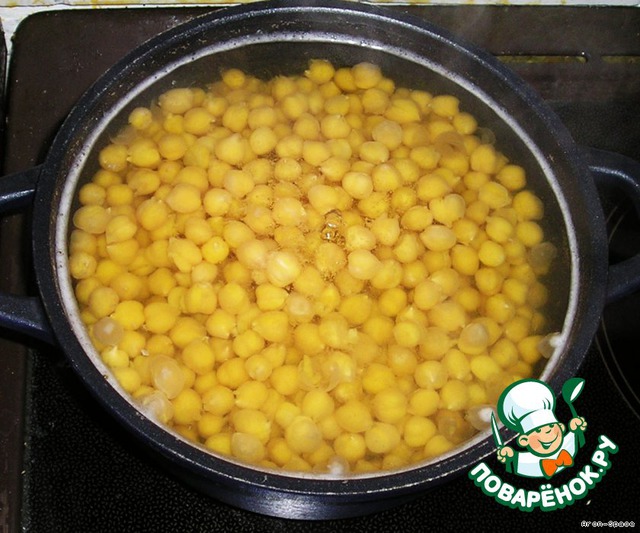 After soaking drain the water, add new and cook at low boil until soft. Cooking usually takes 1-2 hours. If you have formed foam, remove it with a spoon.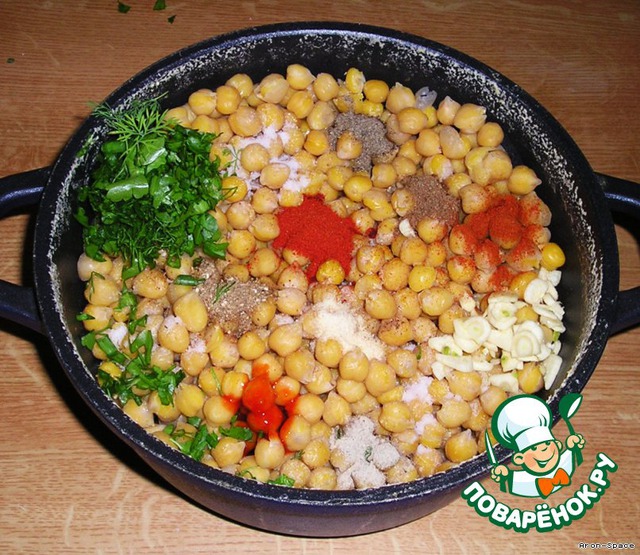 At the end of cooking, drain remaining water and add the peas ready the following ingredients: 1. The juice of one lemon 2. A few cloves of garlic 3. Bunch of greens (preferably parsley or coriander) 4. One teaspoon of salt (with slide) 5. Spices as desired and in the desired number (paprika, black pepper, chili pepper, cumin (cumin), coriander, white pepper, etc.) Carefully all this stir and dump in the blender.
Now I would like to say a few words about Tahini. Tahini is a thick paste made of sesame seeds. Lately are sold in many stores, but despite this, very few people are familiar. It can cook, roast the grains of sesame (til) in a pan until the appearance smell and Smolov in a blender with olive oil until smooth. If you are not able to buy Tahini or sesame seeds, then cook this paste of walnuts. Of course, this excludes the classic recipe, but even this improvisation will not spoil the taste of the final product. The taste will be not a classic, but will still be awesome!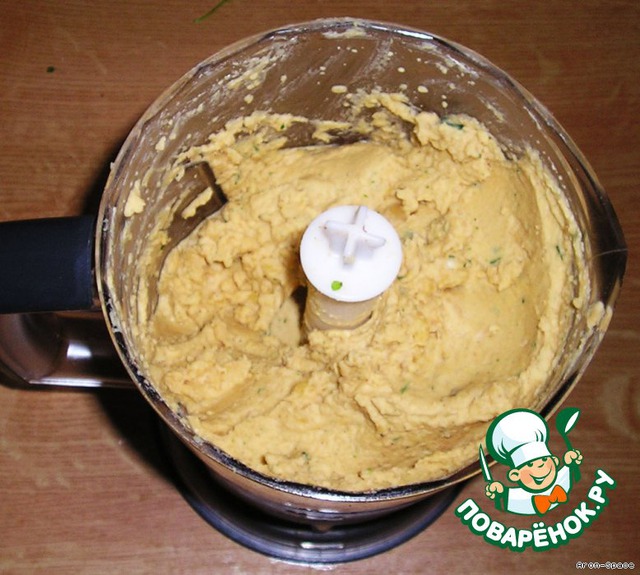 Add 50g Tahini in a blender and carefully mix before reception of homogeneous mass. And now, our wonderful and incredibly useful Hummus is ready!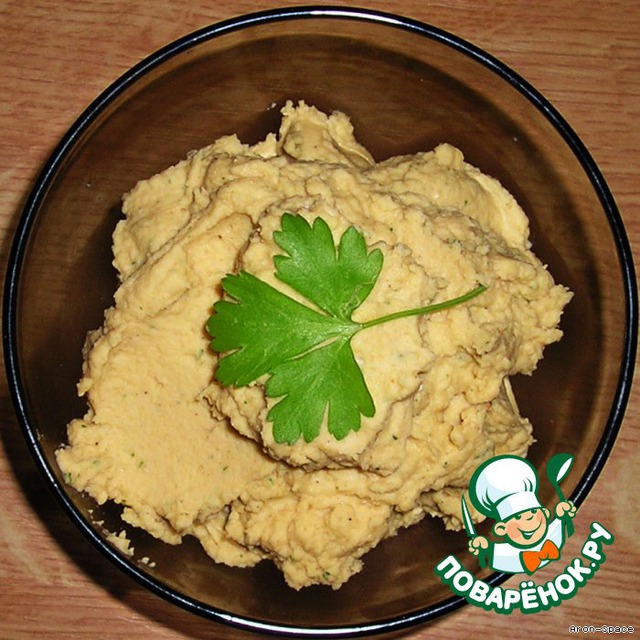 Be happy and healthy! Bon appetit!