Description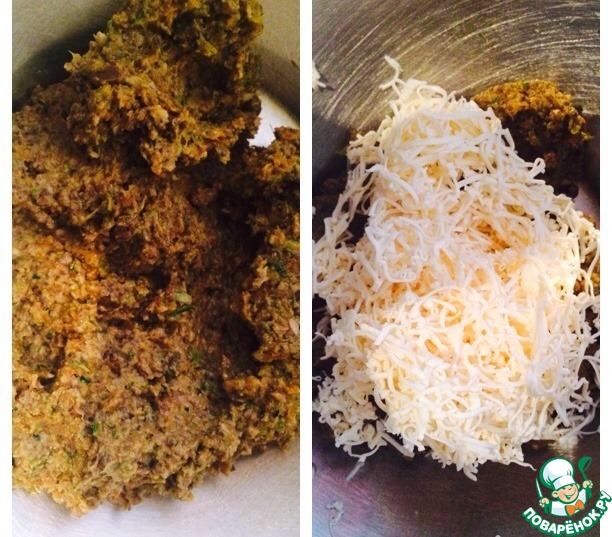 Ay, fans of squash, are you there? I rush to you with all haste to share bambeano a delicious recipe for pate. Zucchini is not only a casserole, fritters, fried slices and caviar. Try to pamper yourself a budget, but it is extremely delicious pate available products, which perfectly decorate your morning sandwich, or even a festive table. And, most interestingly, the guest will not be able to immediately determine what the prepared paste. When my beloved tried pate, three times he tried to guess what it is: "Pork? Liver.. And, you know, chicken!" In the end, smelled the mushrooms, but continued to insist on the presence of meat in the pâté. And it's not there)
Ingredients
2 piece

300 g

1 piece

1 piece

2 tooth

2 Tbsp

100 g
//= Yii::t('app', 'Total calories: ') . $recipe['ingredients']['total_calories'] ?>
Cooking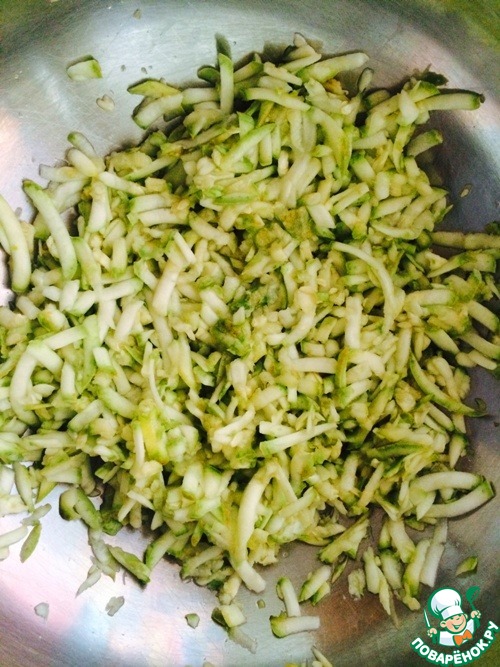 Zucchini RUB on a grater, a little salt and leave for half an hour, so they let the juice.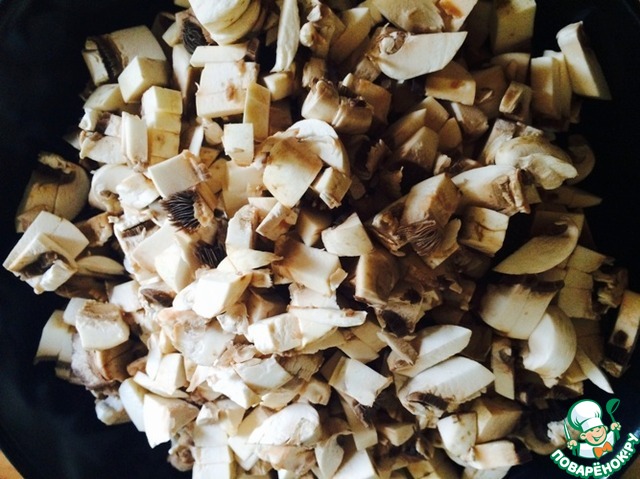 Meanwhile, let us mushrooms. Cut them small.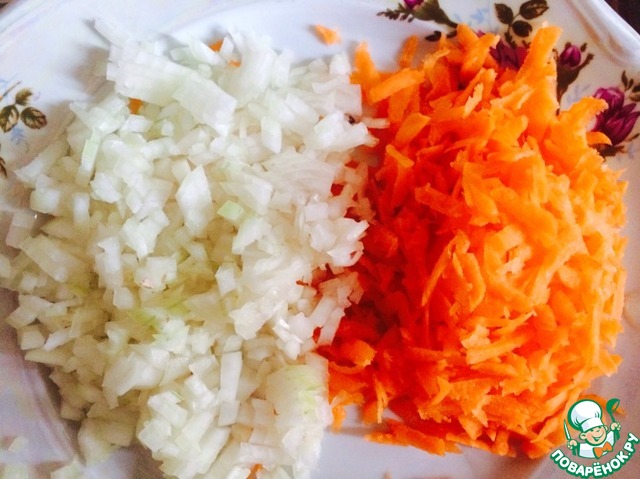 Cut onions, carrots grate.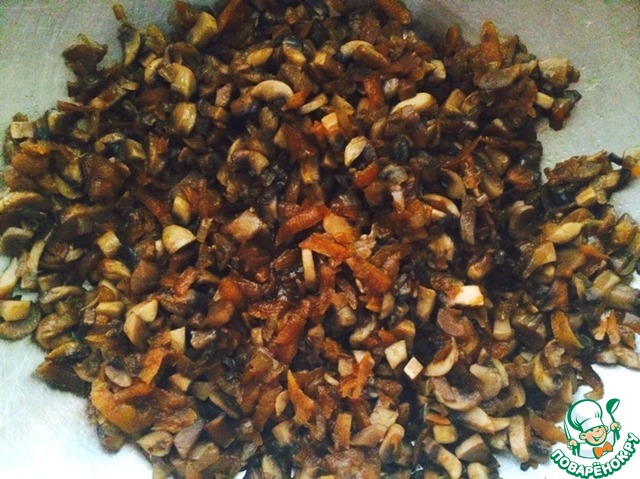 Fry mushrooms, onions and carrots, adding the soy sauce and your favorite spices in vegetable oil (I like olive) until complete evaporation of the liquid from the mushrooms. To put them in a bowl.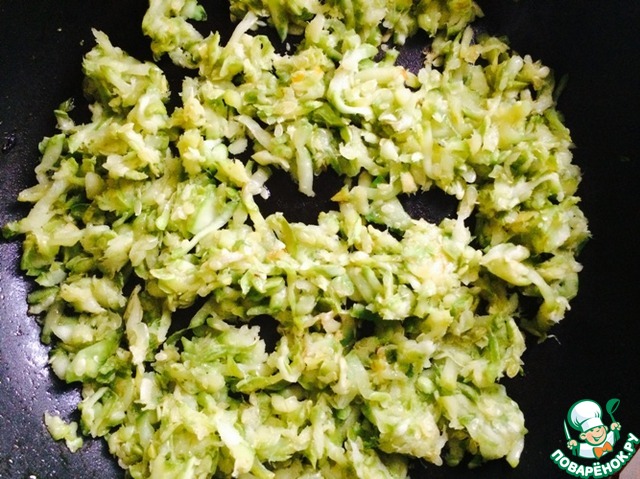 This time, our courgettes have started up juice. The juice is poured (I through cheesecloth to squeeze excess juice) and fry the grated zucchini in vegetable oil until soft. The first couple of minutes under the lid to fry, and then cover to remove to excess water evaporate. At the end of the roasting squeezing the zucchini in the garlic and add chopped parsley. Try the salt, if fresh - a little salt (although, as you remember, the salt we added to the beginning)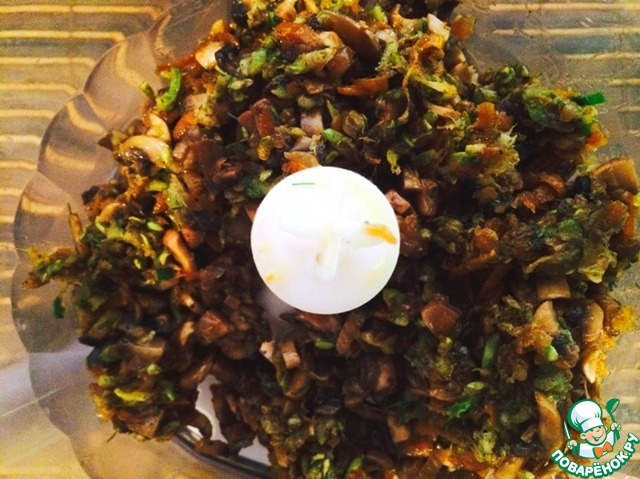 Combine zucchini and mushrooms in the bowl of a blender, pashtetnoyi them to a homogeneous mass.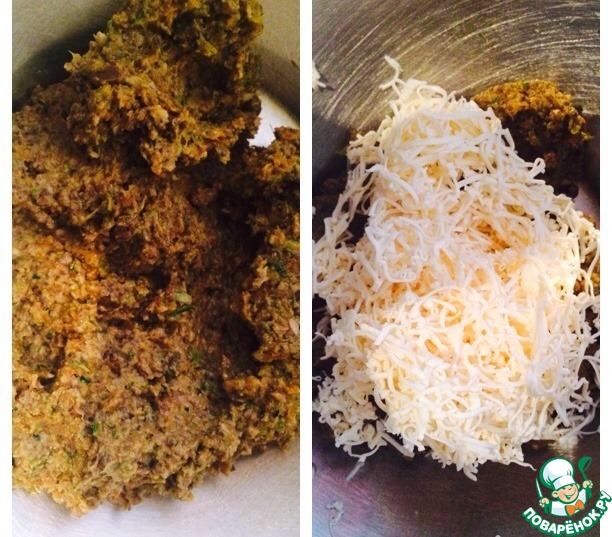 The mass returned to the bowl and three there on the very fine grater processed cheese. Mix thoroughly. For beauty and uniformity of the paste can still whip our weight immersion blender. Processed cheese - this is the budget option. Possible, you can instead add a nice cream cheese or cottage cheese (cottage cheese pre-run in a blender to grit was not)