Description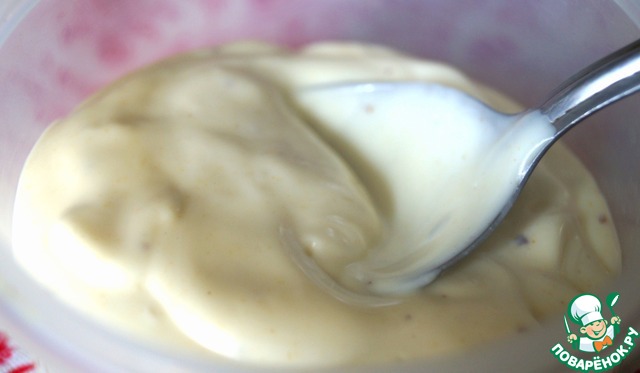 A wonderful recipe for the supporters of proper nutrition. Light and delicate, creamy and delicious, almost indistinguishable from regular mayonnaise, but it contains no eggs. Is done quickly. Interested?
Ingredients
3 Tbsp

0.25 tsp

1 tsp

1 Tbsp

200 ml
//= Yii::t('app', 'Total calories: ') . $recipe['ingredients']['total_calories'] ?>
Cooking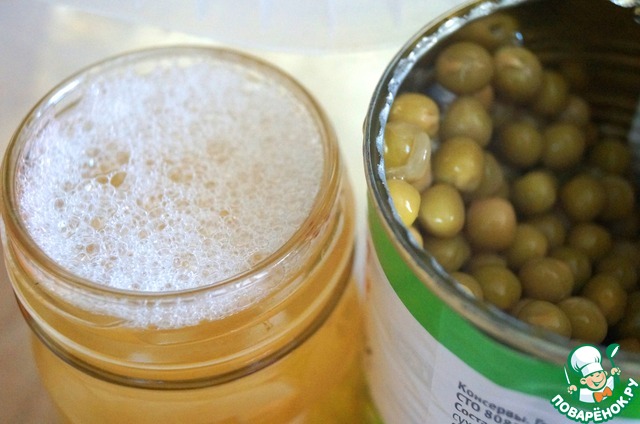 Find out what aquatab. It's simple: is a concentrated liquid that remains after cooked beans, chickpeas, beans or peas. This liquid is simply "teems" proteins and carbohydrates, which gives it a remarkable quality, which you might not have guessed. In particular, it is an alternative replacement for eggs in vegetarian dishes. by the way, 2 tbsp aquababy equivalent to 1 egg protein. You can take the fluid of her own making, and can use that which is drained from the jar of canned beans. Today I have a polka dot. If you use the liquid drained from red beans – you will not turn white, but the taste is not affected. Pour the liquid into a jar, tighten the lid and put in refrigerator. If you don't expect from it anything to prepare - just freeze and use as needed.
It's simple. All ingredients except vegetable oil) put in a container for immersion blender. However, I can't believe that you can beat?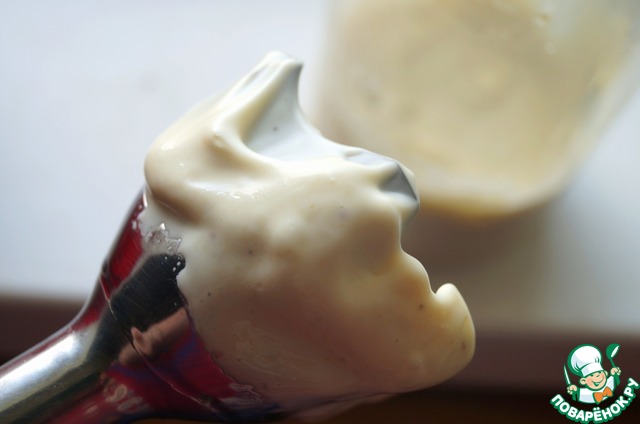 Begin to whisk, gradually adding vegetable oil to desired thickness, and at the same time observe a miracle: it turns out, THIS is whipped! Council. Whisk in small portions of 3-5 tablespoons. Otherwise, overrun may be delayed to be of poor quality. By the way, the whip can and a regular mixer, not essential.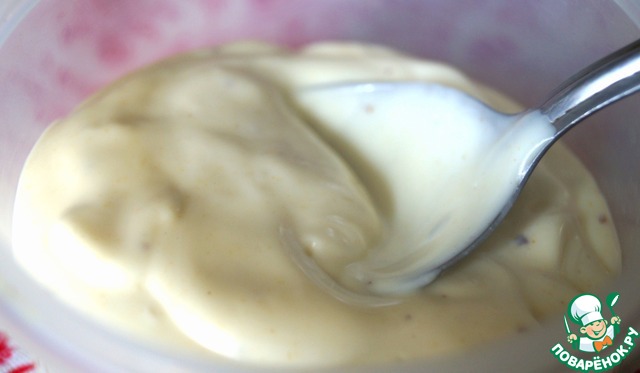 Mayonnaise is ready! You can use it as usual, and if necessary put in a jar and store. In the fridge is fine, the liquid does not cast. First time cook by my proportions, then you can adjust the amount of salt and mustard: salt - 1\2 tsp, mustard - 1 tbsp