Description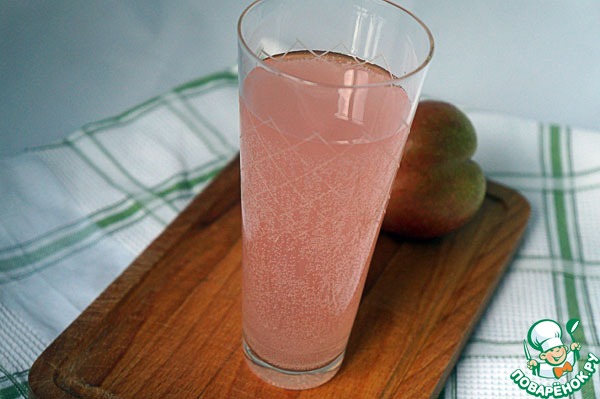 A wonderful and traditional summer drink – kvass. You can do almost anything. Of course, the most basic, the most valuable and therefore most important – kvass. In it, I, in addition to the basic ingredients, often added something that complements the taste: cranberries, cranberries, apples, pears, and even nectarines. But why not make a brew, for example, entirely of pears? I got a pear and hardish (which is correct), and not very flavorful (which is wrong). And You, if you decide to prepare this brew, try to still bag choose fragrant.
Ingredients
3 piece

4 Tbsp

11 g

4 l

20 piece
//= Yii::t('app', 'Total calories: ') . $recipe['ingredients']['total_calories'] ?>
Cooking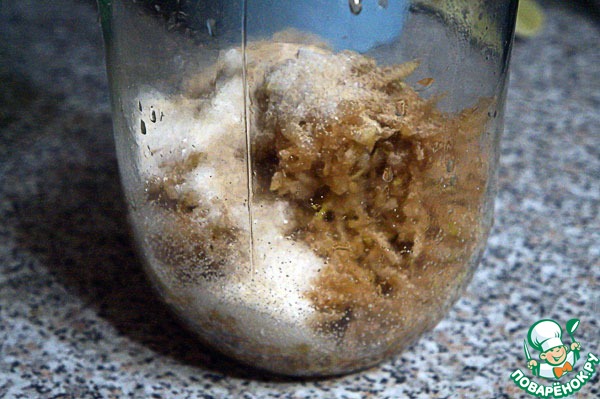 First prepare the leaven. Pear cut in half, remove the core, cut the stalk, the pear finely chop or grate on a coarse grater. Put in a litre or (just in case) in a-liter jar. Add sugar and yeast, pour a liter of room temperature water, cover with a cloth or paper towel, put in a warm place for three days.
You will see how the leaven begins to ferment.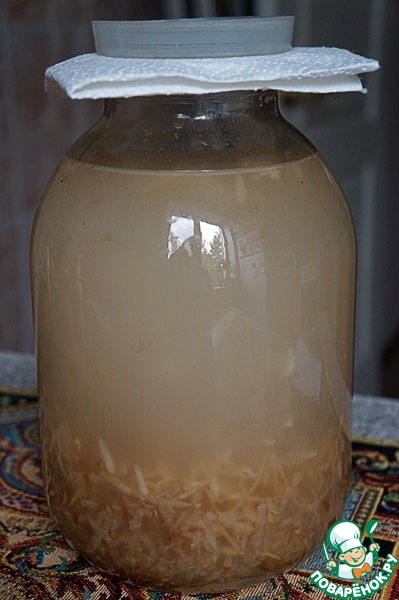 Three days later, the yeast pour in three-liter jar, fill with room temperature water to "coat hanger" banks, leave for another three days.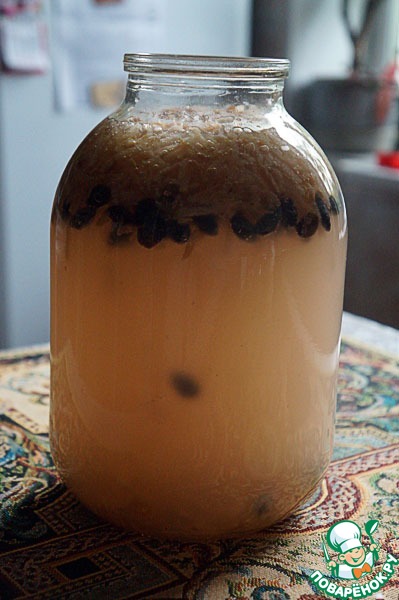 For color and flavor I added a handful of berries of honeysuckle (it is possible and without them).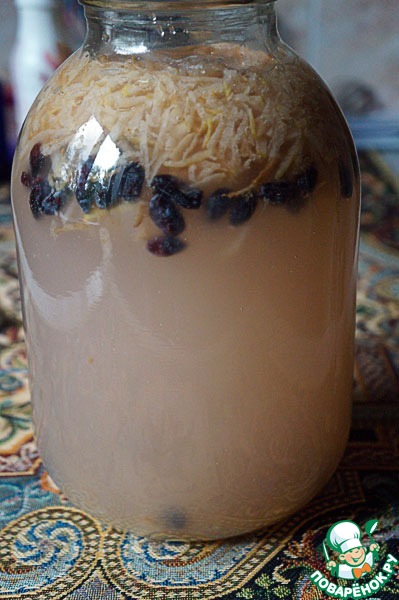 In the process of making kvass is not only roam – change color (it will be transparent), and that served as a starter, will emerge. If not POPs, brew will not work for sure. So, this is not fermentation.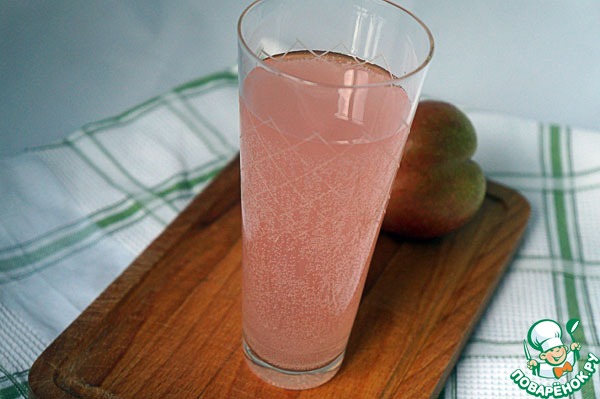 Three days kvass strain and pour into a plastic bottle where you previously put the raisins – 10 pieces per bottle. Leave for another day already in a cool place. A day pear kvass is ready. The taste depends on the quality of pears and your efforts. And don't be thirsty!