Description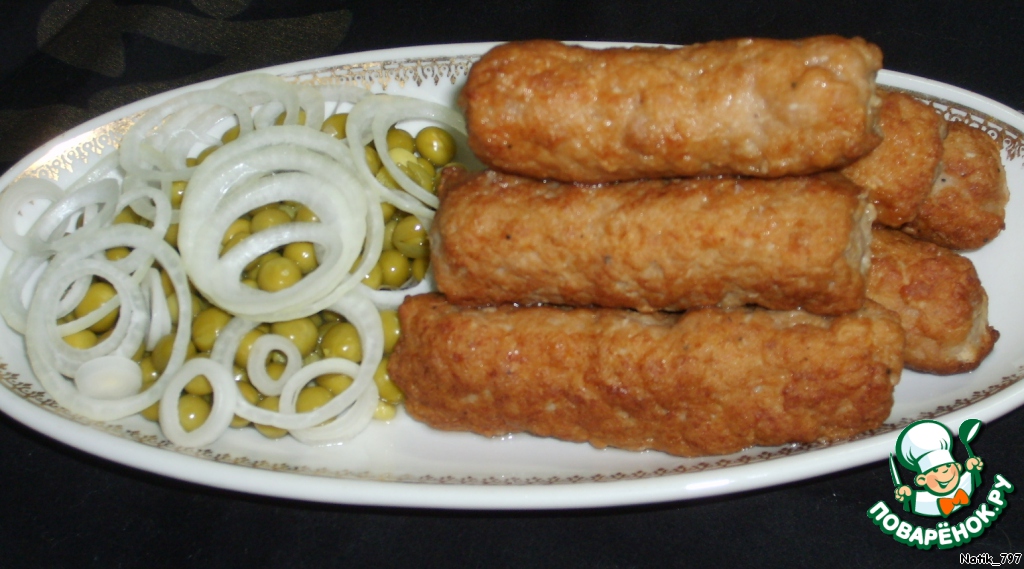 Mititei is a Moldavian small sausages. It is usually cooked grilled or grill. In our family they were always cooked this recipe, adapted to home conditions! Mititei out very juicy, tender and incredibly delicious! And the aroma will not leave anyone indifferent!!! In General, it is necessary to go and try!!!
Ingredients
700 g

300 g

2 Tbsp

1 cup

2 piece

3 piece

10 tooth
Cooking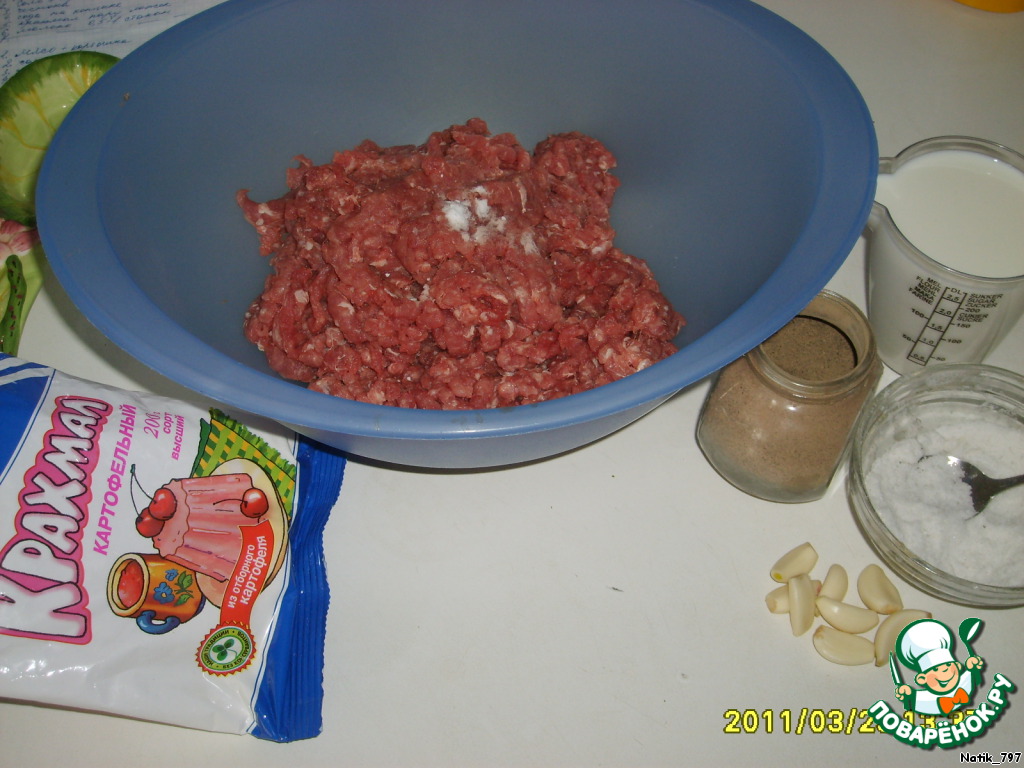 Let's start with the preparation of minced meat: meat should be taken fresh, not frozen, not ready-made stuffing, and meat. The proportion of about 700 g pork 300 g of beef can vary + -. I take a pork neck (it is not lean and not too fatty) and lean beef. Skip twice through a fine grinder. In the photo the necessary products for the meat (I'm by this time the meat is already ground).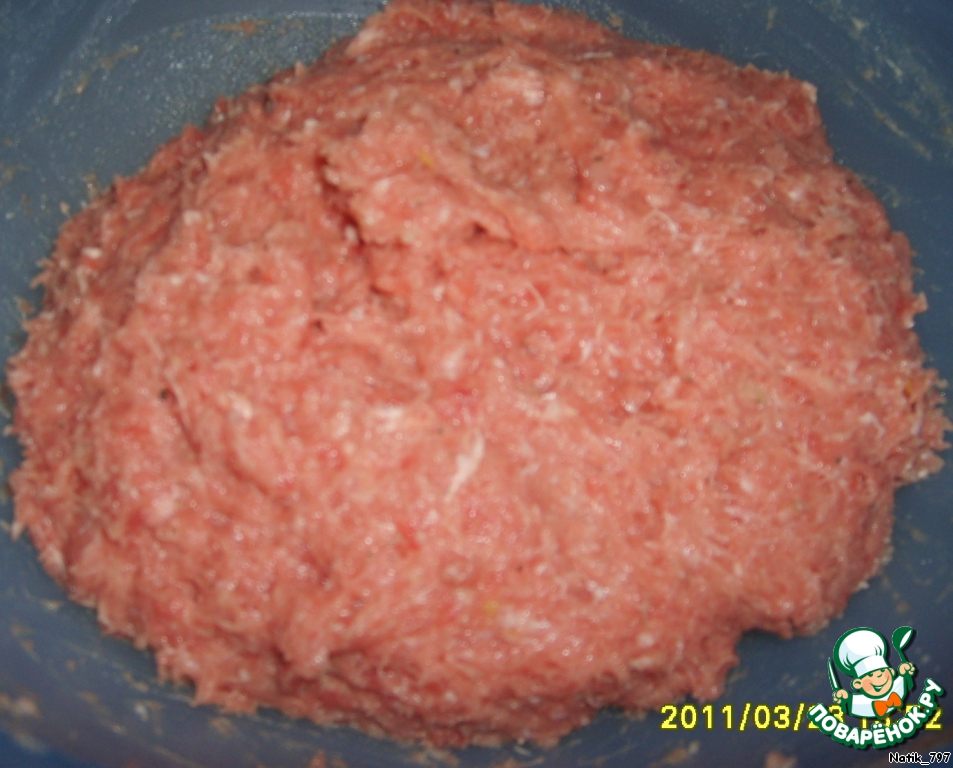 Then in minced meat add a pinch of baking soda (or the tip of a knife), salt, pepper to taste, about 1.5-2 tablespoons of starch and chopped garlic (amount of garlic depends on the sharpness, I was not too spicy and the garlic and the teeth are small, so pieces 8-10! And sometimes vigorous garlic, very spicy and flavorful, then you have less! Focus on your taste!). Gradually, kneading the minced meat, add milk. It took me a whole glass. Beats our meat, cover with cling film and put in the cold for a couple of hours.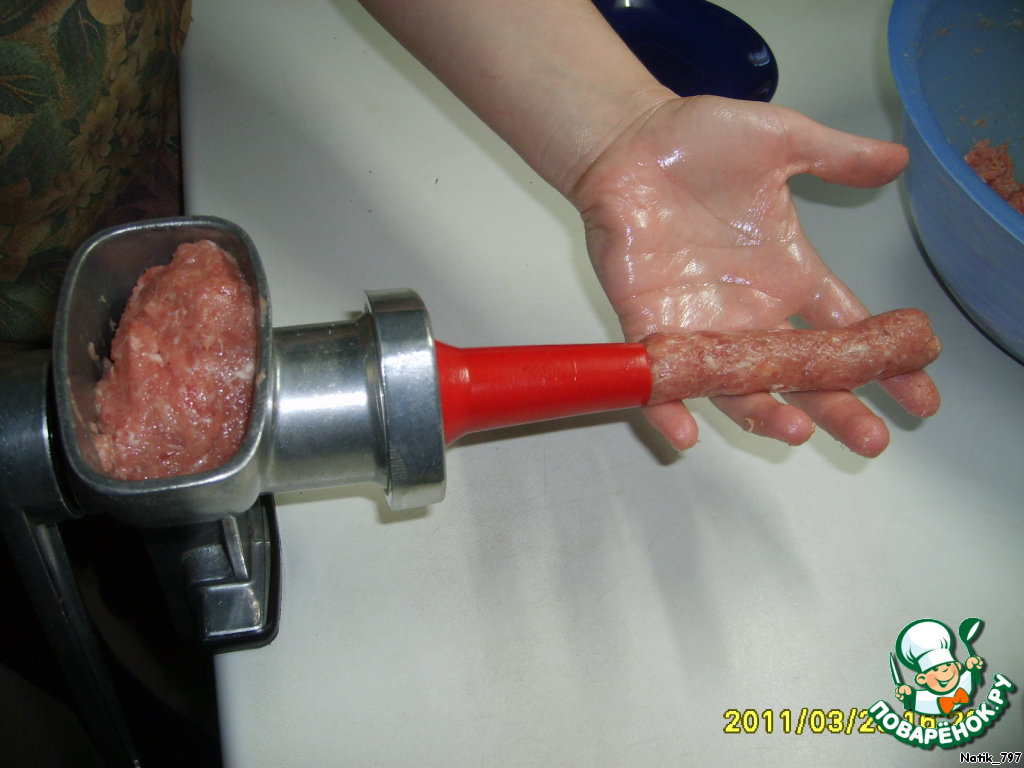 Then take out the stuffing and start to make mititei. I took out my knife and mesh of the grinder, insert the nozzle for sausages and do them in such a way as photo, pre-lubricated hands with vegetable oil. But you can do with your hands.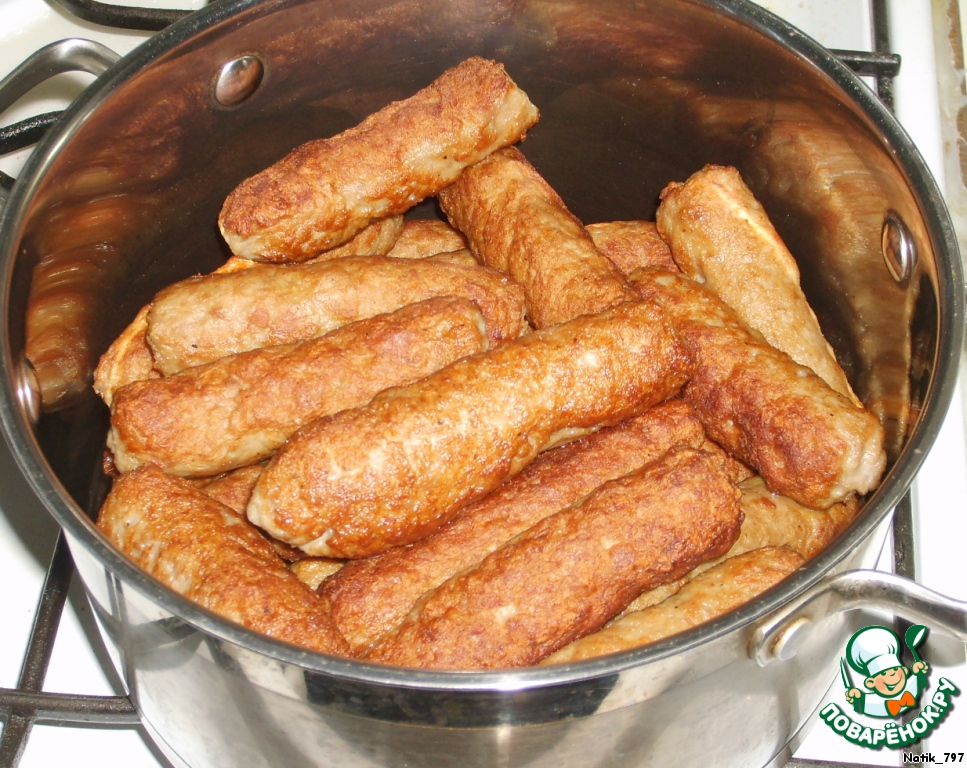 Fry on high heat on all sides until Golden brown and place in a heavy-bottomed pan or in a cauldron.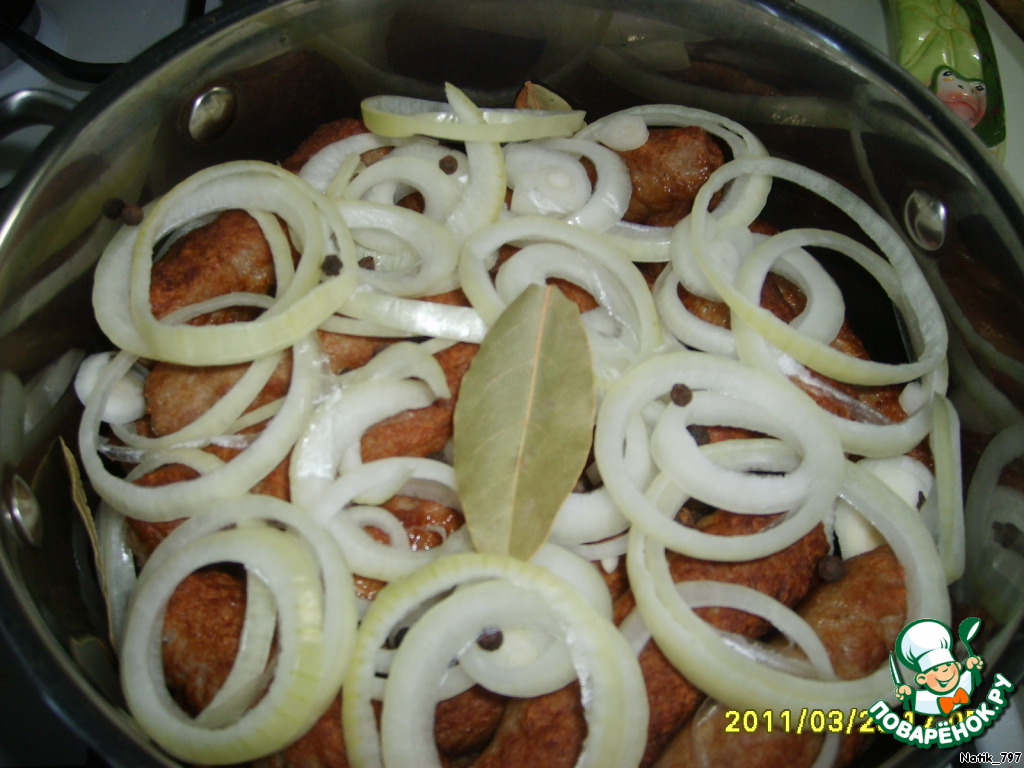 Cut onion into rings and put on top of mititei, throw the peppercorns and Bay leaf.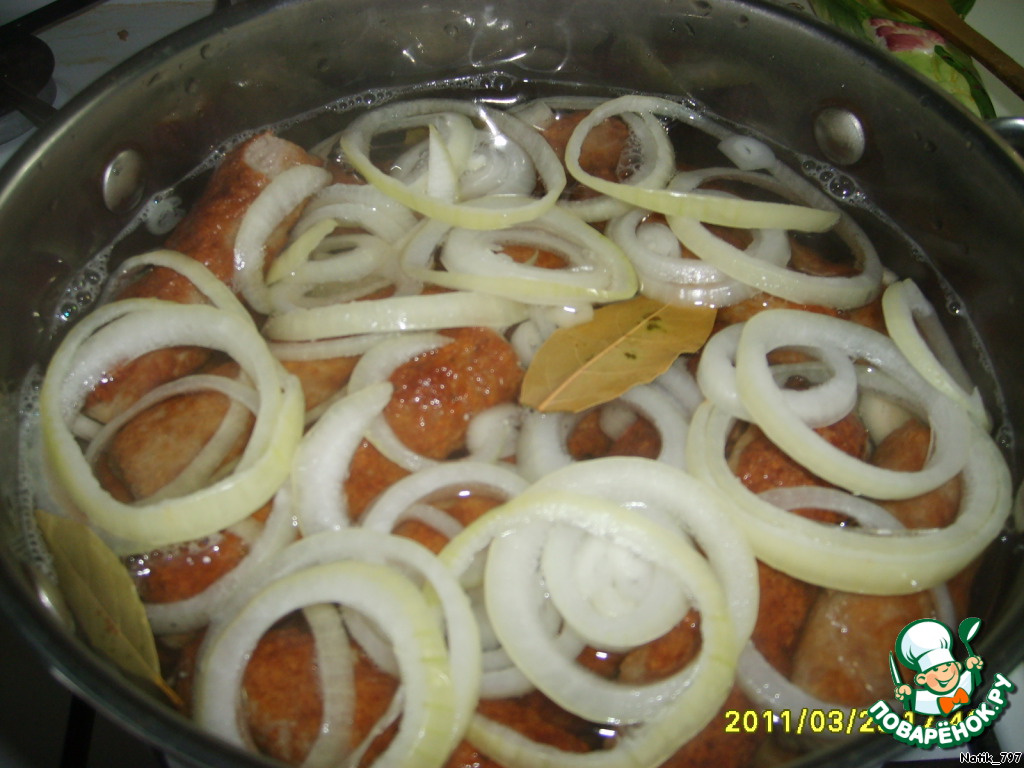 Fill with boiling water, water and salt to taste! Close the lid and allow to boil. Then diminish the fire and stew until ready. In about 30 minutes.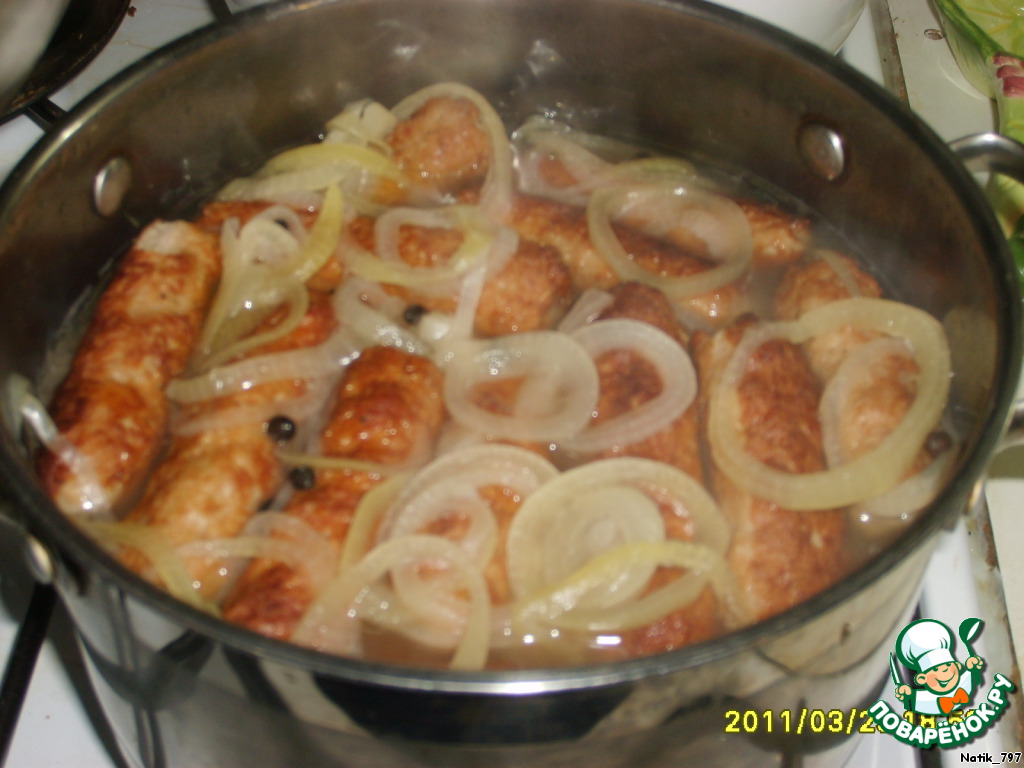 Here and ready mititei! The scent... mmmmmm... the whole apartment!!!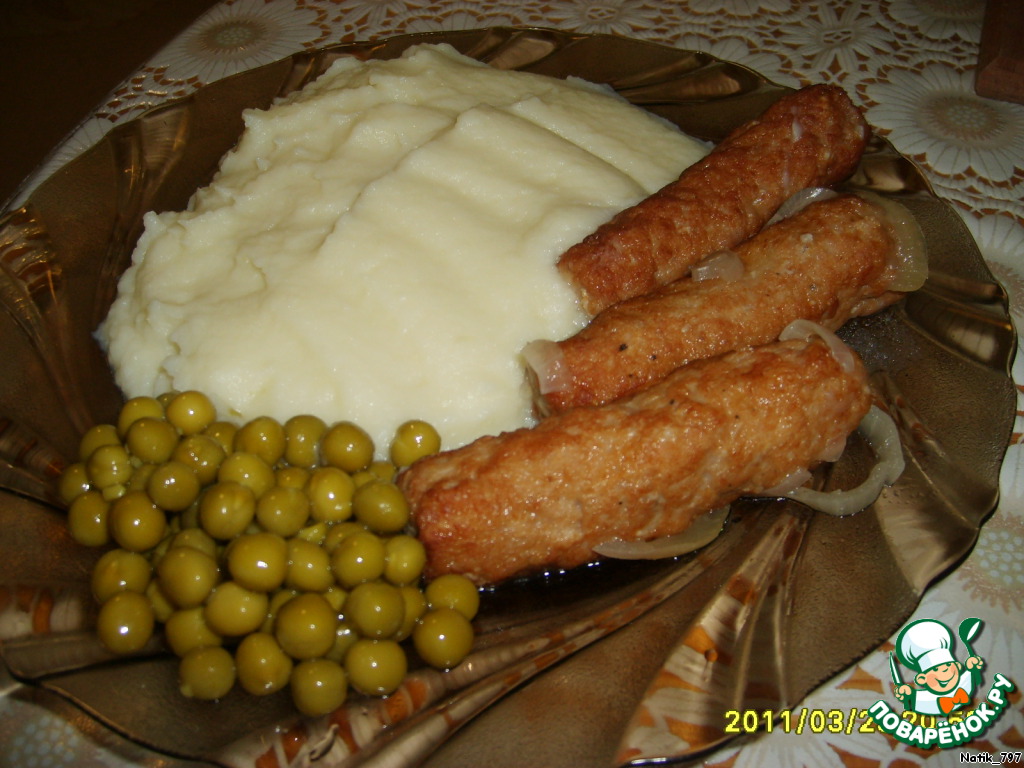 Imposed on the plates and eats for both cheeks! :) Usually one portion serves 2 mititei, but in our family love to eat! :) On a side dish better than mashed potatoes or pasta. But with other cereals - as desired and to taste!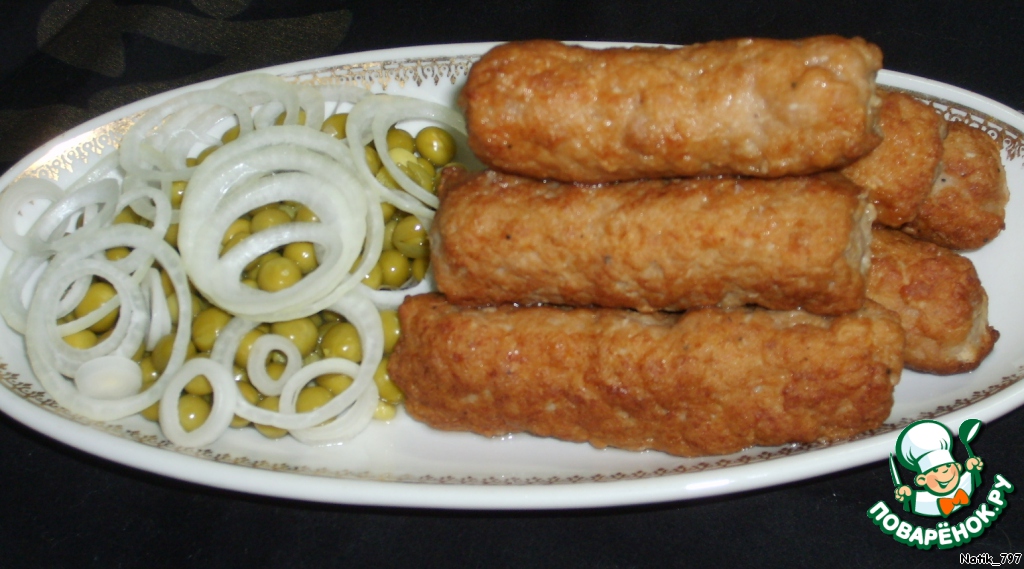 Or serve with green peas and onions, and even better with green onions!!! Another very well them fits, the Moldovan sauce "Muzhdu", but it's not for everybody!