Description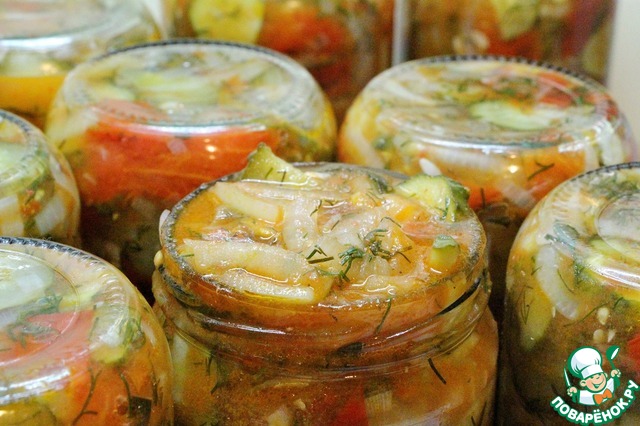 Last year in autumn I have left a sea of tomatoes, and cucumbers in the greenhouse continued to delight harvest in this connection there is a question as from a minimum of ingredients to build a salad. Here came to the aid of Olga S K I, who sent a salad recipe in personal correspondence. Preparing the salad and gladly tasted it in the winter, now I want to share with you. In this recipe ingredients is low, and the taste of the snack is very good. By the way, onions in the salad turns out very tasty and crispy. Express Olenka Olga K's heartfelt thanks for the delicious recipe. Recipe for those who love naloxone seaming.
Ingredients
2 kg

2 kg

1 kg

150 g

120 ml

6 tsp

6 tsp

3 Tbsp
Cooking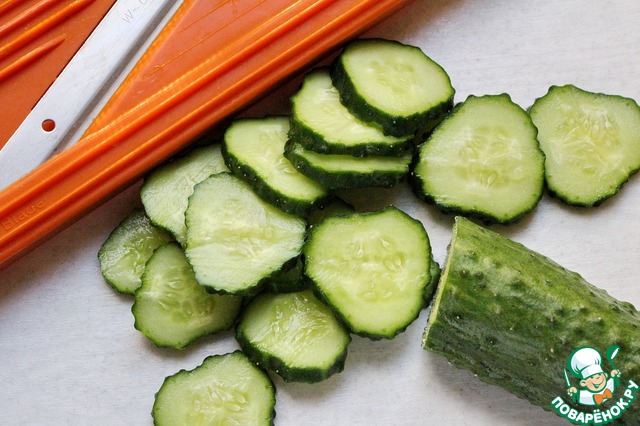 Cucumbers cut into rings or half rings, I cut on a grater of börner. By the way, for this recipe it is very convenient to use and overgrown cucumbers.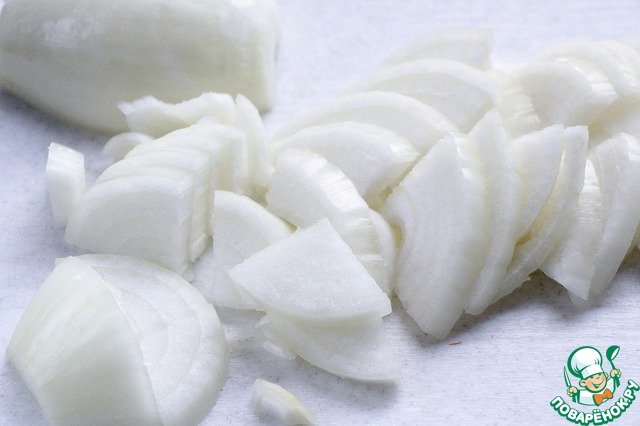 Cut onion into quarter rings, not too thin, so he can crunch them in a salad.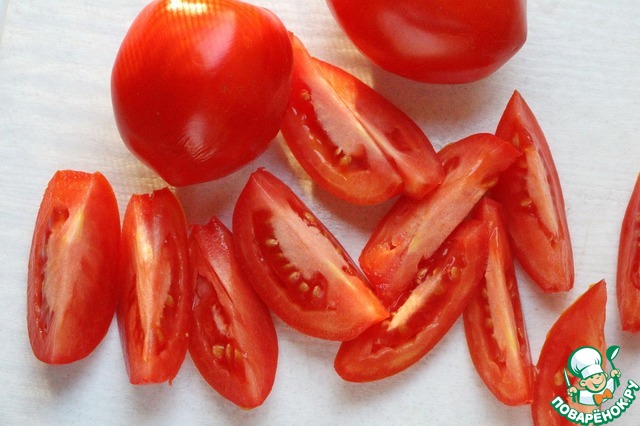 Tomatoes cut into slices. I used a meaty cream.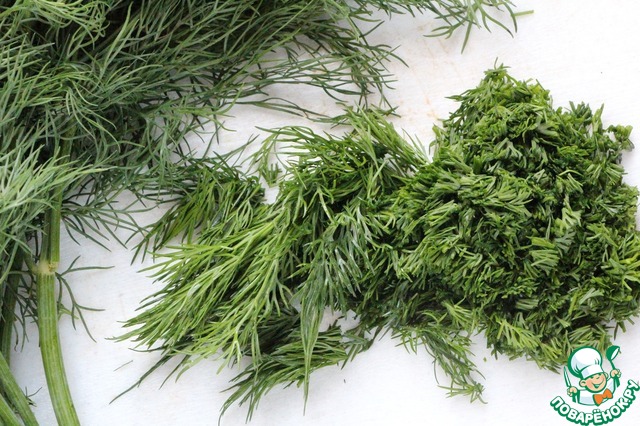 Dill or any other greens which you love, chop finely.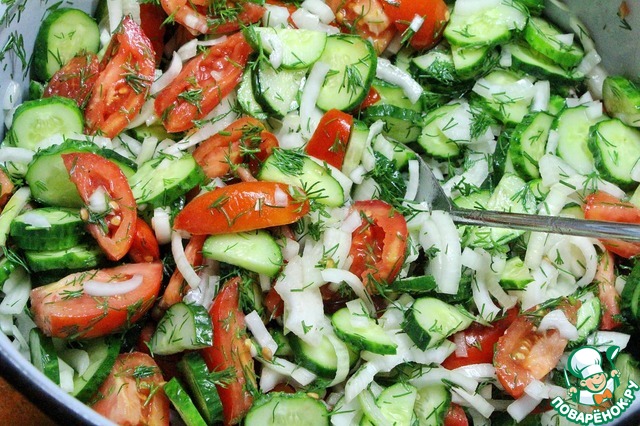 Mix all ingredients in a large pot, add salt, sugar, vegetable oil. Put on the fire. When the mixture comes to a boil add vinegar and boil 3 minutes, stirring gently. I as not a fan of vinegar conserves, add 3 tablespoons sometimes 4. Taste I very happy. Do not be alarmed that so little of the vinegar, the banks are perfectly stored in the apartment. The original recipe had 6 tablespoons of vinegar, so those who love more sour you can add so much.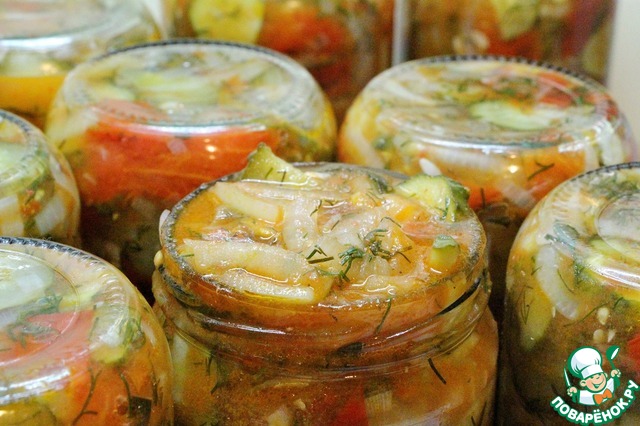 And quickly roll up our salad into sterilized jars, otherwise it will digest and the onions will not crisp. Make sure that rolled banks need to wrap up in a warm blanket to cool. In this form the onion in the salad turns out crispy. This rule turns 9 half-liter cans. Banks are perfectly stored in the apartment, it's proven! I also want to draw your attention that the recipe is very conveniently divided into 2 and 4, so that it is possible to cook it in small portions. Delicious winter You!