Description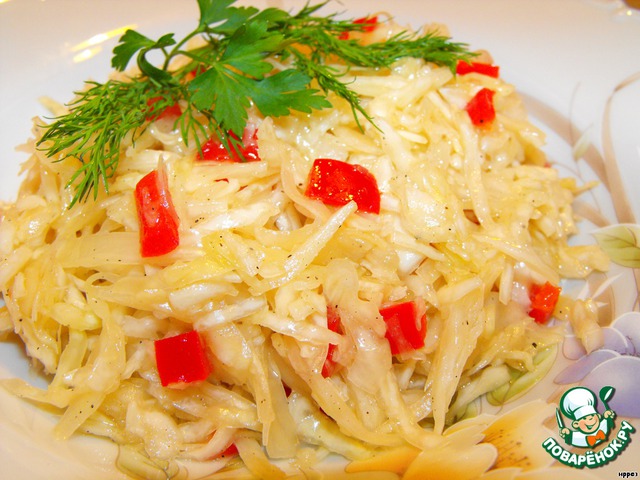 Krautsalat - marinated cabbage and quick cooking. Really tasty, slightly sweet, crunchy and juicy salad!!! Will cook again and again! Recipe taken from "Cook".
Ingredients
1500 g

1 piece

1 piece

1 Tbsp

70 g

100 ml

100 ml

1 Tbsp
Cooking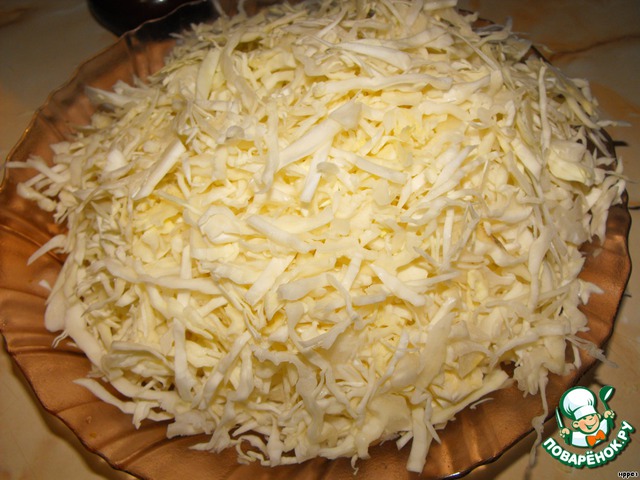 Cabbage finely chopped.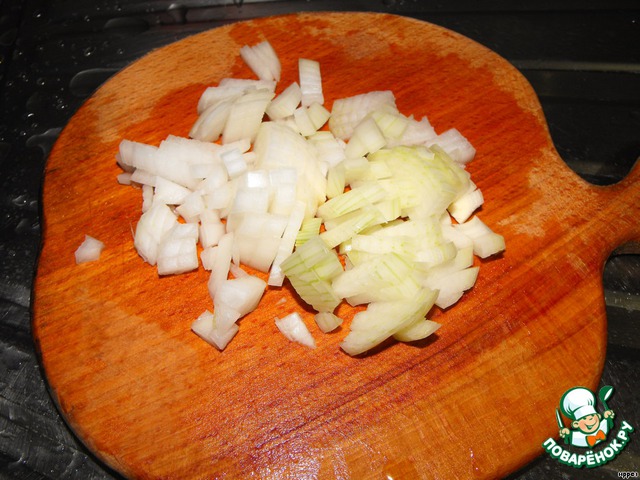 Onion cut into cubes.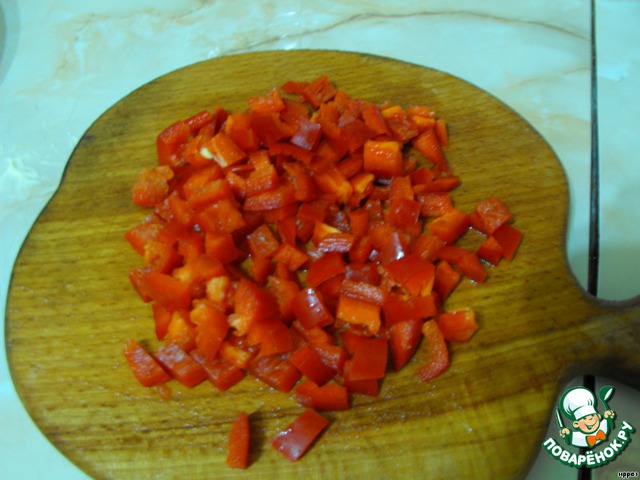 Bell pepper also cut into cubes.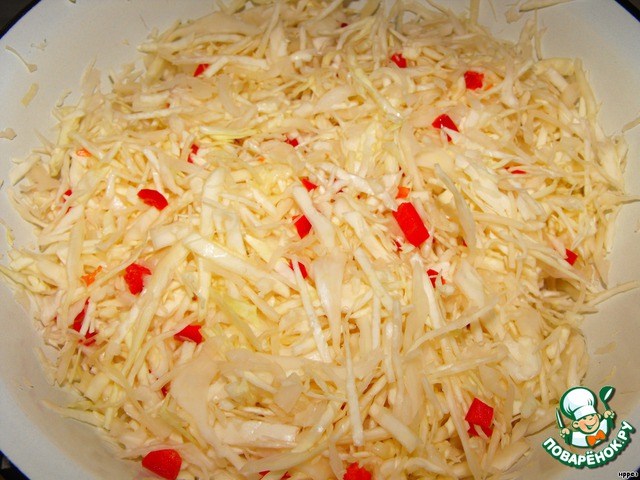 Vegetables folded into a suitable dish, stir-fray.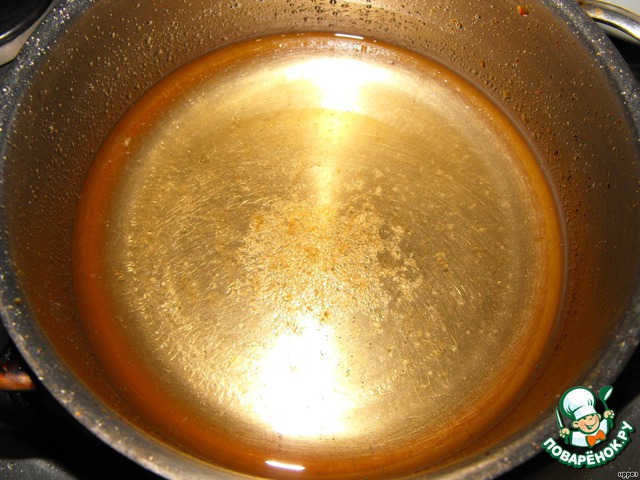 In a small saucepan pour the vinegar, vegetable oil, add sugar and salt. Bring to boil and boil until dissolve salt and sugar.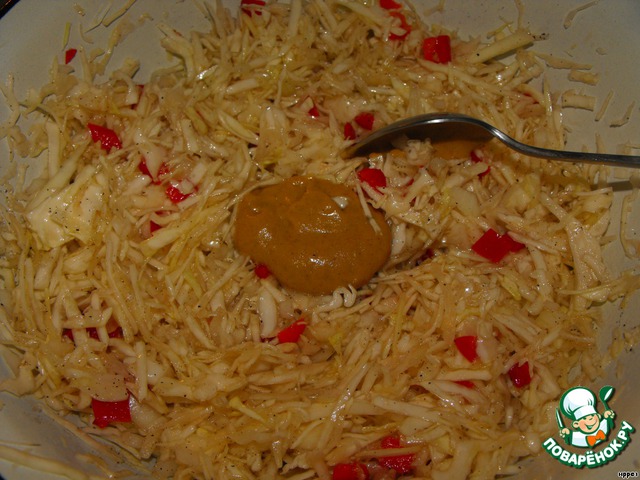 Boiling marinade pour the cabbage and pepper, and mix thoroughly, first with a spoon, to avoid burning, then hands. At the same time, add the mustard.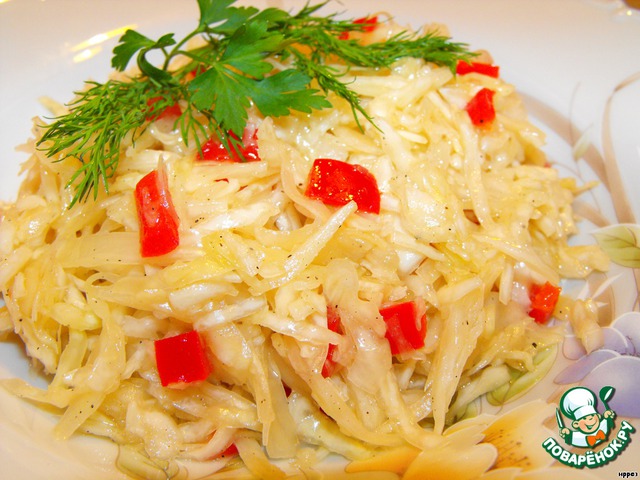 Cover and leave to infuse for a day at room temperature. Through the day the salad will be ready to eat. Store in the refrigerator. Bon appetit!